2018 has been a year of growth, not only for The Curvy Fashionista, but with the plus size fashion industry and community. This year has shown us the launch of a variety of plus size brands and retailers, like CoEdition and 11Honore.
Models breaking barriers, like Liris Crosse and Project Runway and Ashley Graham and the Revlon campaign! Mainstream media is catching on to our dopeness, covering the news and trends happening in our community- giving love to the strides we have made.
Acquisitions, investors, and business deals have taken off, with the news of Fashion to Figure, Eloquii, Dia & Co, CoEdition, and Universal Standard- all who have received funds to help push plus size fashion forward.
For the business nerds, this is quite an interesting development and something to watch as we enter into 2019.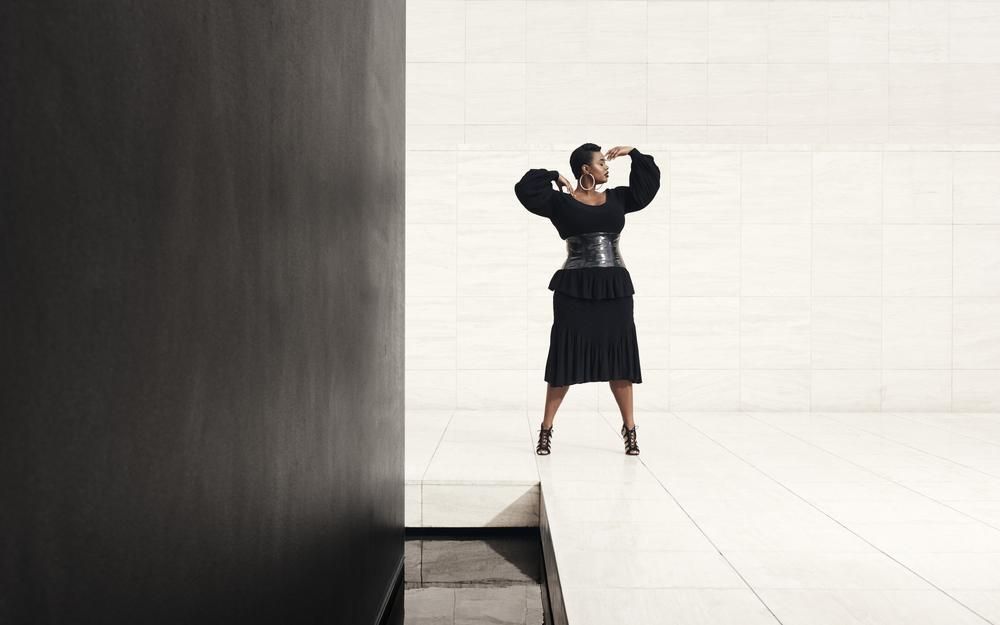 AND. The Curvy Fashionista has been here to bring all of the plus size fashion news and updates to you!
BUT! Before we start to talk 2019 wishes and thoughts, let us first take a look at which posts YOU loved the MOST! We dive into the top posts from 2018, highlighting the stories that had you talking, reading and sharing with your fellow Curvy Fashionistas!
Our Top 18 Plus Size Stories of 2018 on The Curvy Fashionista
Because We Love a Great Book, Here are 30+ Plus Size Centered Must-Reads!
Did you hear that we are getting a plus size superhero? Well, here are 9 Plus Size Celebs Who Would Make a Killer Plus Size Superhero for Faith
Diversity comes to plus size fashion! Here are 8 Brands to Shop for Androgynous and Gender Neutral Plus Size Clothing
Did you know that you can shop for bras with Amazon Prime Wardrobe? Kristin shares How Amazon Prime Wardrobe Saved her 40M Bra Life!
During Pride month, Alysse shared 20 LGBTQ Plus Size Bloggers & Influencers to Know!
Y'all had a lot to say when we asked The Belt Bag or the Fanny Pack, are YOU rocking one?
Are you a fan of cosplay? Did you need a few more folks to follow? You loved these 13 of Our Fave Plus Size Cosplayers – Who Are Also Women of Color!

@cin_von_quinzel plus size cosplay

OMG! Rihanna's Lingerie Line, SAVAGE Fenty Comes in Plus Sizes and once the collection dropped, We Loved the Plus Size Pieces!
We were all gutted when Polvore changed it up and we found the Cure for Life After Polyvore
Looking for plus size lingerie beyond a 3x? Curvy Boss, Chrystal Bougon of Curvy Girl Talks Lingerie Beyond a Size 3X.
You shared our sentiments, when we declared that The Plus Size Market, Industry, and Shopper is Not Your Savior.
We were geeked together when we found out that Old Navy is Bringing Back Plus Sizes, IN STORE? Oh Yes, Girl!

Old Navy Plus Size Collection In Store via Old Navy

If you are always looking for the best plus size bathing suits? Here are 21 Super-Stylish Plus Size Swimwear Brands & Collections To Know !
Because plus size people can slay above a 3X, here are 12 Plus Size Fashionistas Over a Size 24 You Should Know
Because Big Girls GET Love Too: 5 Romance Toys Perfect for Plus Size Babes
After being acquired by New York & Company, Fashion To Figure Is Back!
How much has changed? Did any brands take our advice? Take a look at How Plus-Size Brands & Retailers Can Improve in 2018
It was hard to break it down to only 18 stories, but these were some of the most read, shared, and popular posts from our stats!
Make sure you check out some of the other roundups, including the top Moments in Plus Size Fashion! We will have a few more drop throughout the week, but take a read and share!
Soooo what do you think of our roundup?
Did your favorite stories make the list? Which story was the most memorable for you?