Wow, plus size fashion has made some incredible strides in 2018.  From media representation to new brands and designer collaborations, it has been quite the year in plus size fashion. Each year, plus size fashion takes a few steps forward, even with the moments that left us scratching our heads.
2018 was no different. Acquisitions, new collections, new influencers, new voices have emerged to help challenge societal views of plus size people, fashion, and beauty. And we here, at The Curvy Fashionista was there to capture it all!
So, today we kick off our Best of 2018 Series, highlighting various moments, change and taste makers, designers, and brands who have made quite some strides in the plus size fashion industry and community. We start with some of our favorite highlights of the happenings in the plus size fashion industry and community!
Are you ready?
Best of 2018: A Year in Review in the Plus Size Fashion Industry and Community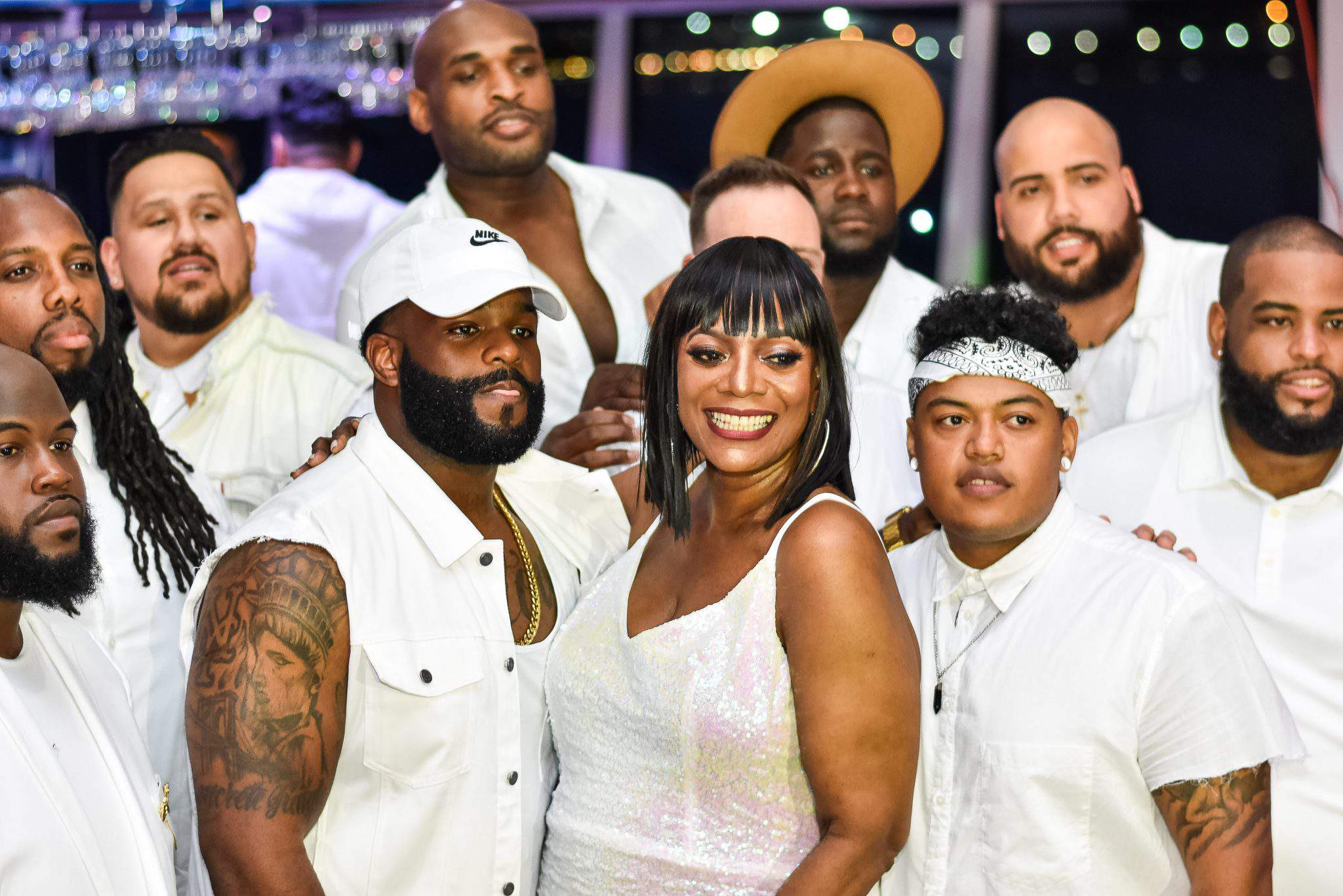 Taking Plus Size Fashion Offline 
This year, quite a few retailers made a much need stance to be more inclusive offline as much as they have been online. We are always here for inclusion and more places to shop in person, right?
Nordstrom made the decision to include plus size fashion within their offerings with select brands, starting with Good American.
Target made the pledge to extend plus sizes in store in ore than 100 stores. Not only that, they have taken the steps to further build out its plus size departments, creating a destination, rather than having us next to maternity or clearance… with two racks. We are here for this!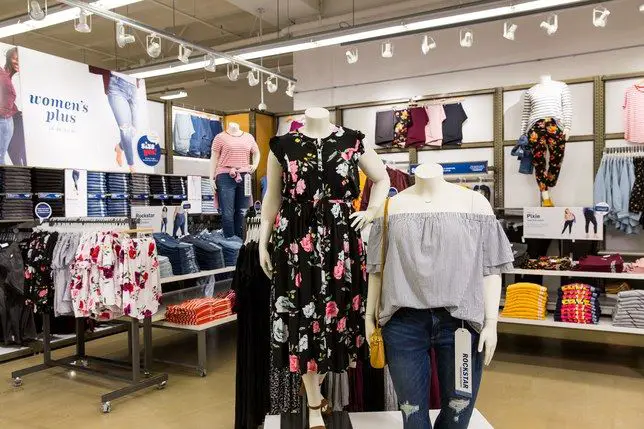 Old Navy!?! Made the announcement an took the overdue step to bring plus sizes back in store. A small roll out will finally have plus size options throughout their stores across the US.
Loft not only launched a plus size collection with Dia & Co, they eventually launched the collection that is not only online but in various stores across the states.
Plus Size TV & Film Representation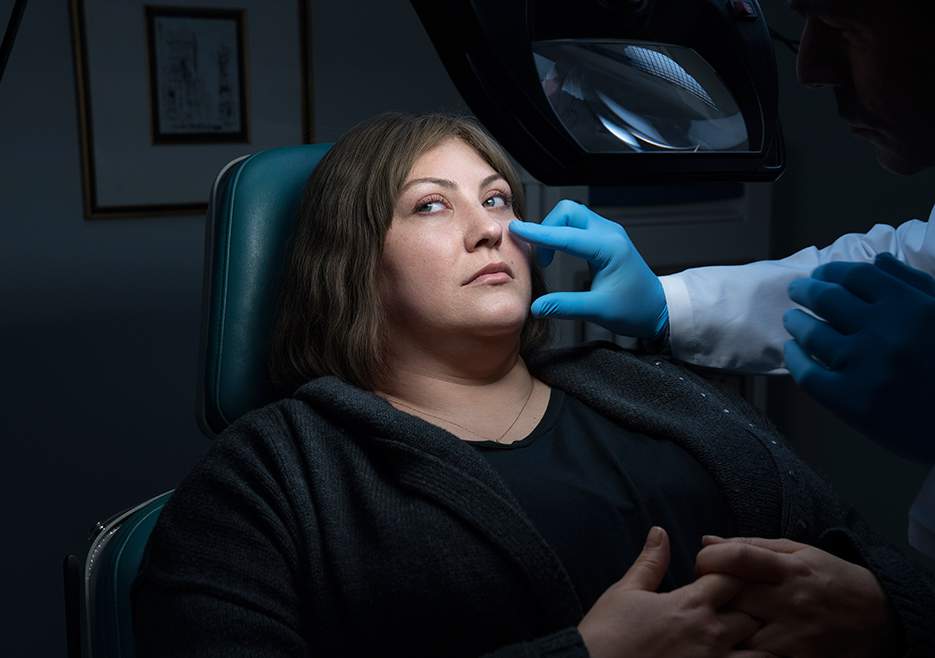 2018 was truly a breakout year for plus size representation onscreen.  Streaming services like Hulu and Netflix led the charge, with some networks like AMC joining in.
The first season of Dietland was released, telling the story of a plus size woman who gets involved in "The War of the Sexes."  In September, AMC announced that the show wouldn't get a second season, despite critical acclaim, because of viewership.
Dumplin was released in November, courtesy of Netflix.  The coming of age drama included new music from the one-and-only Dolly Parton, along with the heroine landing the cute guy.  The film added its own spin to the teen romcom, and is set to be a cult classic.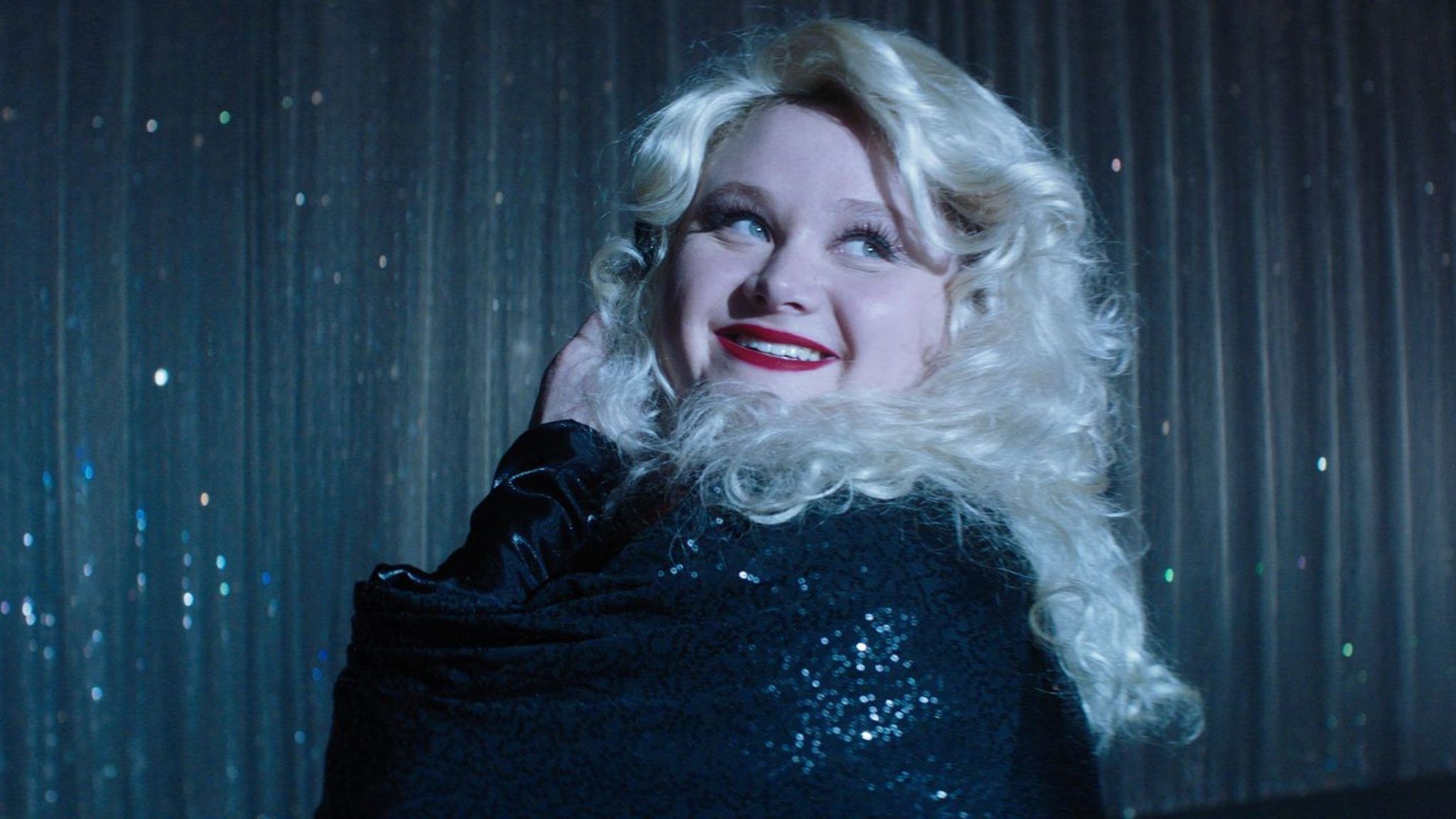 Insatiable was also released by Netflix, telling a totally different tale of adolescence – one that promoted eating disorders and lacked any sort of body positive message.  Despite outcry from people of all sizes, medical professionals and activists, Netflix released the film in July.

In 2018, Hulu began casting and filming Shrill with the main character played by my personal fave, Aidy Bryant.  The series is set to premiere in March 2019, andwe're STOKED!
Plus Size Memoirs & Non-Fiction
2018 was full of great memoirs and plus size reads, particularly Sonya Renee Taylor's The Body is Not an Apology and Jes Baker's Landwhale.  Plus size singer and songwriter, Mary Lambert, released a book of poetry titled, Shame is An Ocean I Swim Across.
I was disappointed to see a continued lack of plus representation in mainstream publishing, but I am looking forward to reading Bethany Rutter's YA novel, No Big Deal, starring a "fat teenager who is perfectly happy with her body, thank you very much."
New Designer & Influencer Collaborations
In 2018, we started to see leading high end and luxury designers explore the plus size space.  Anna Sui partnered with ModCloth, creating a capsule collection that was an ode to feminine velvet and lace.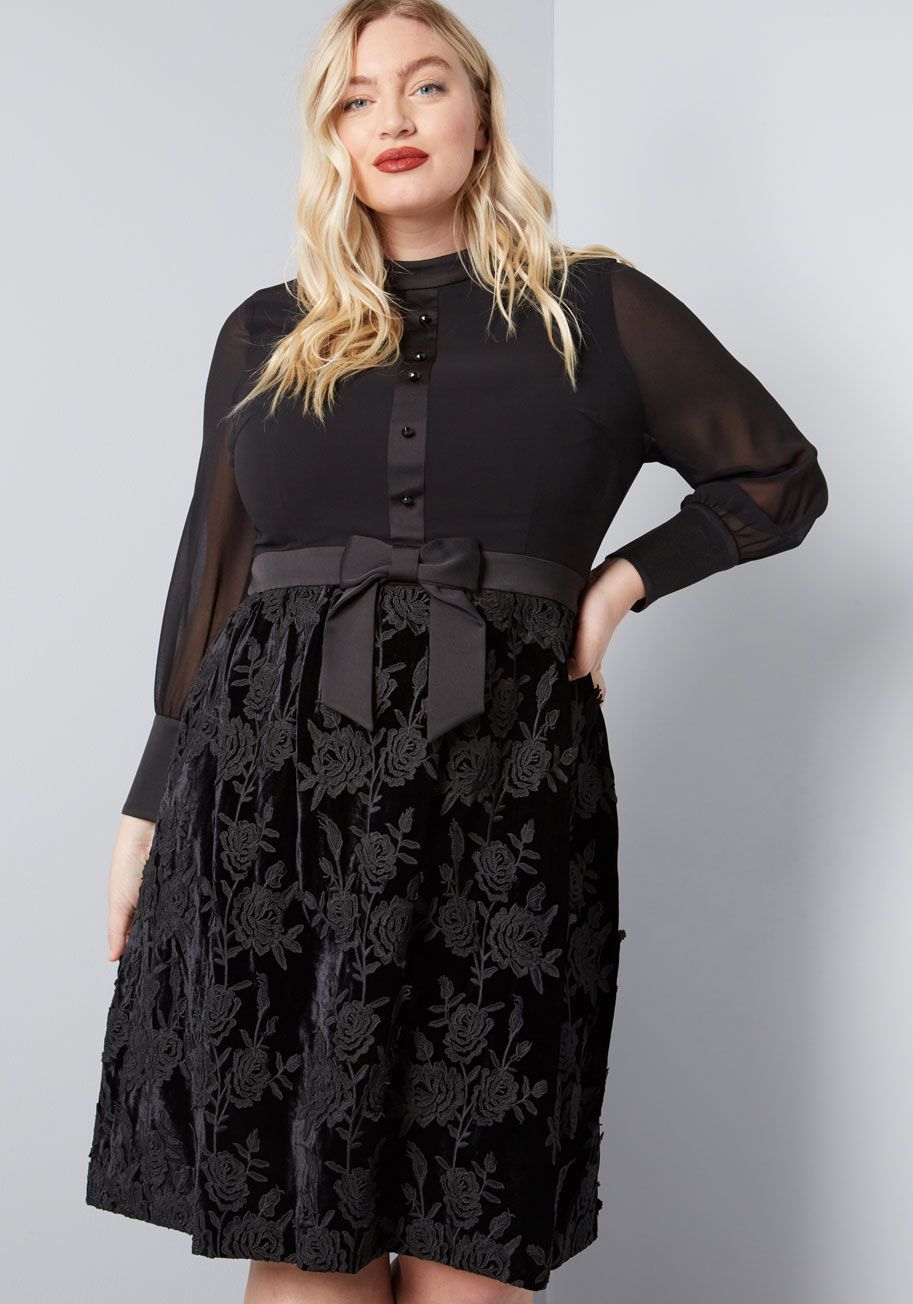 Along the same line, Jason Wu teamed up with Eloquii to produce one of my favorite plus size suits of all time – that went on backorder.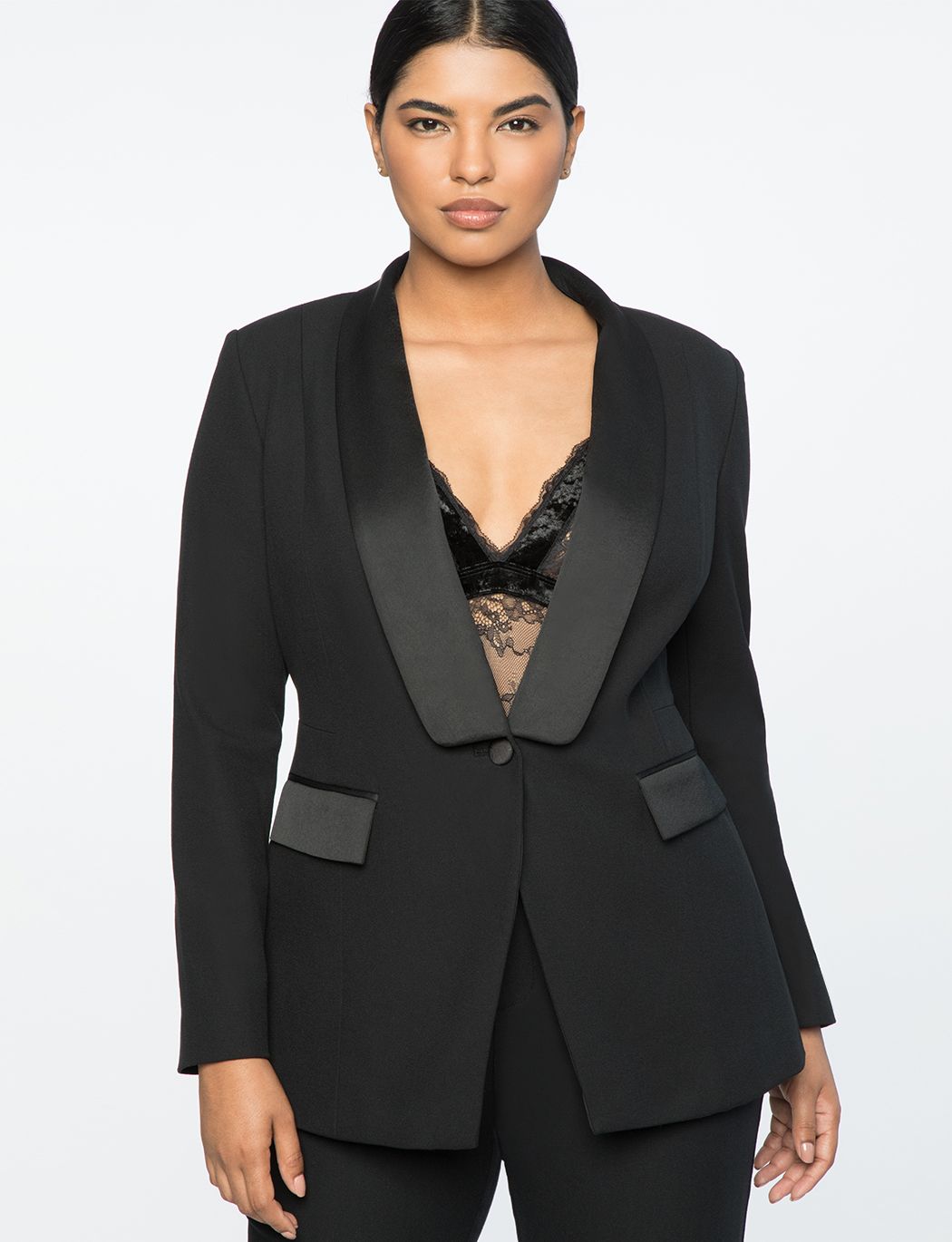 Relatedly, we were excited to the beginnings of influencer collaborations made possible by luxury fashion retailer, 11 Honore.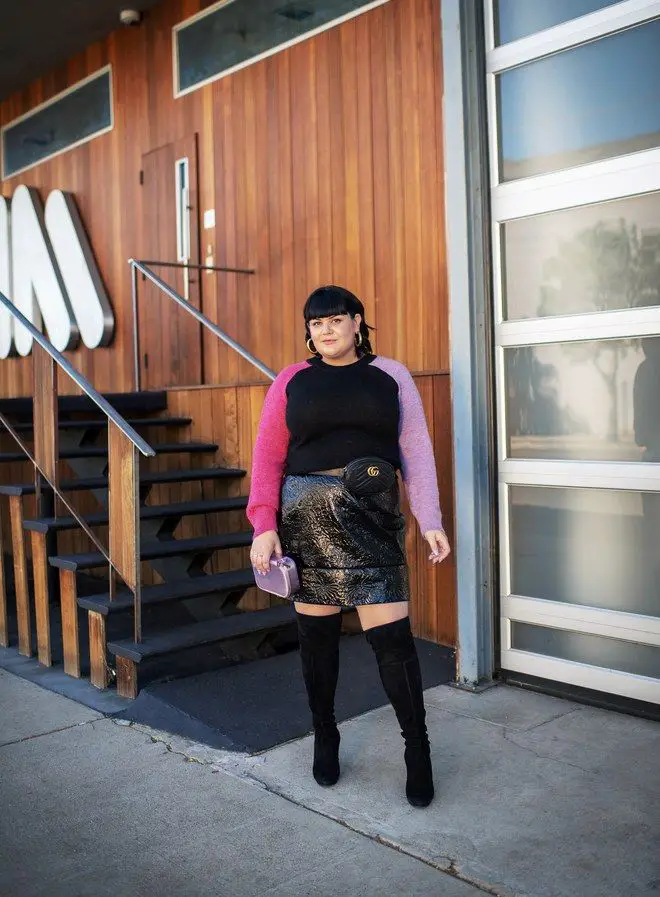 The first in the series was Nicolette Mason, who created an iconic lavender moto jacket with Veda.
Not to be missed, one of our blogger boos, Tanesha from Girl with Curves launched her first collaboration with Lane Bryant! A first for Lane Bryant of man to come, their influencer collaborations are a long overdue step!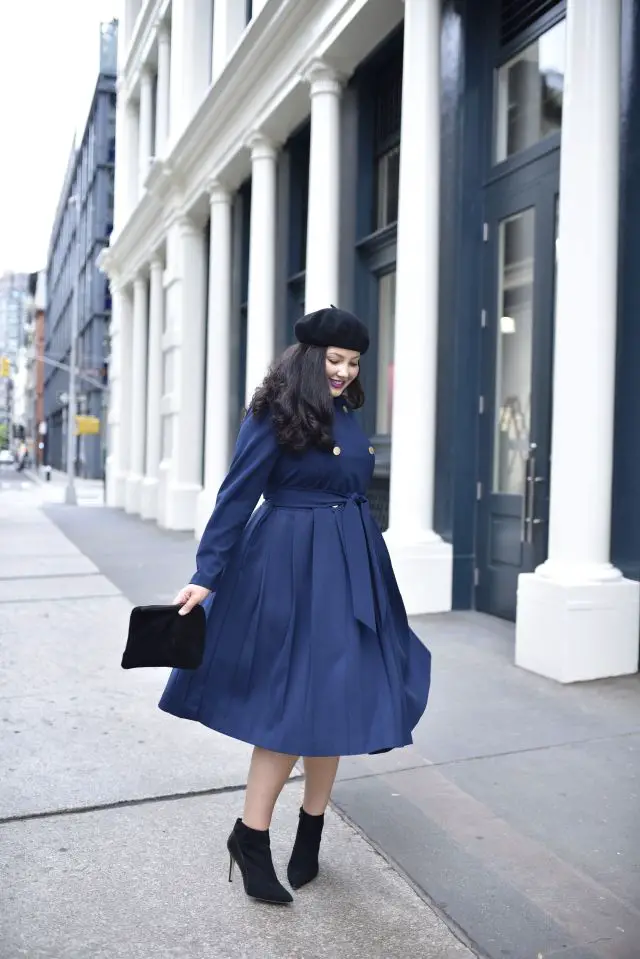 Another of our favorite collabs was the Draper James partnership with Eloquii.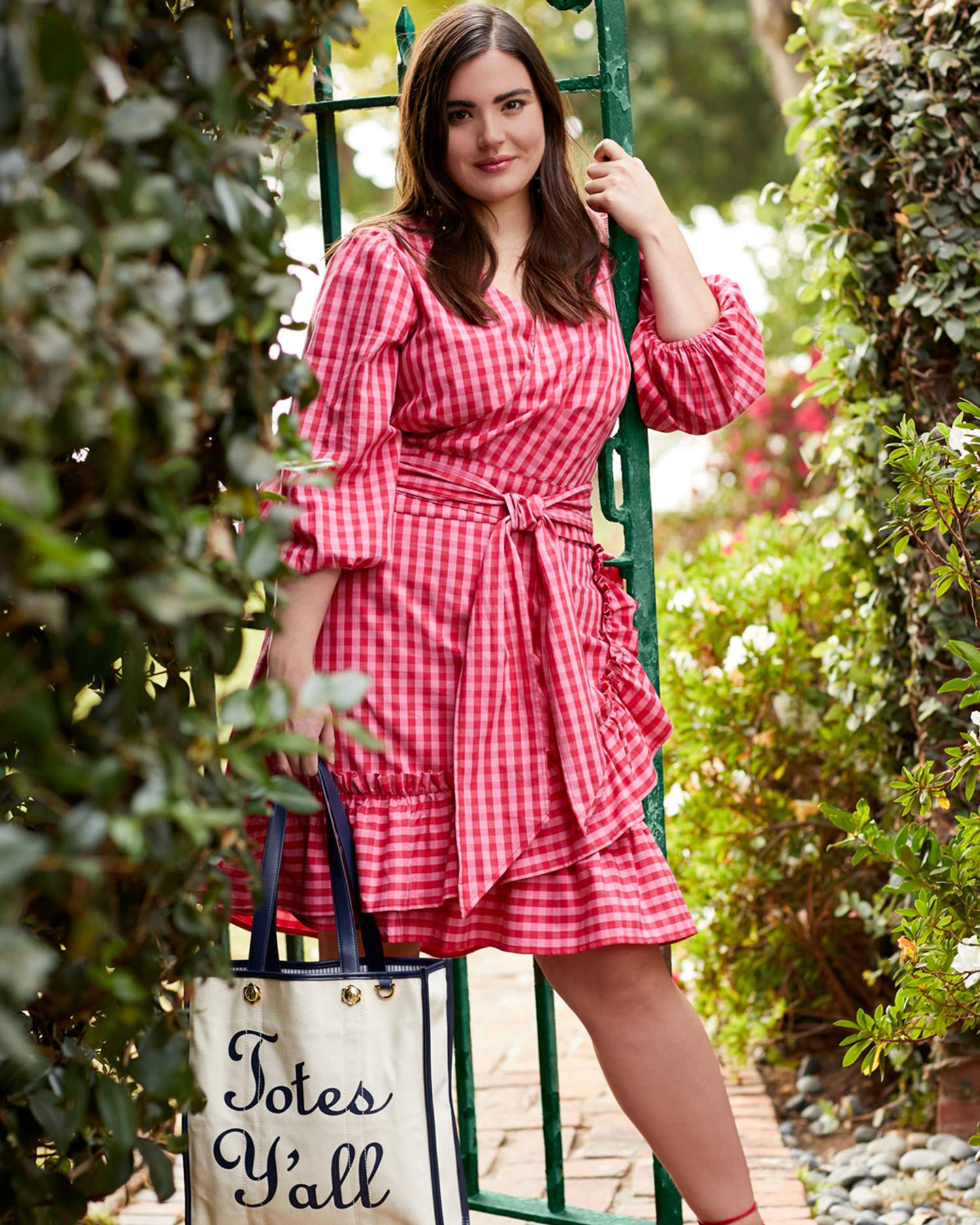 Featuring sweet southern gingham and super fun buttons, this collection was a hit with bloggers around the world!
The Plus Size Fashion Events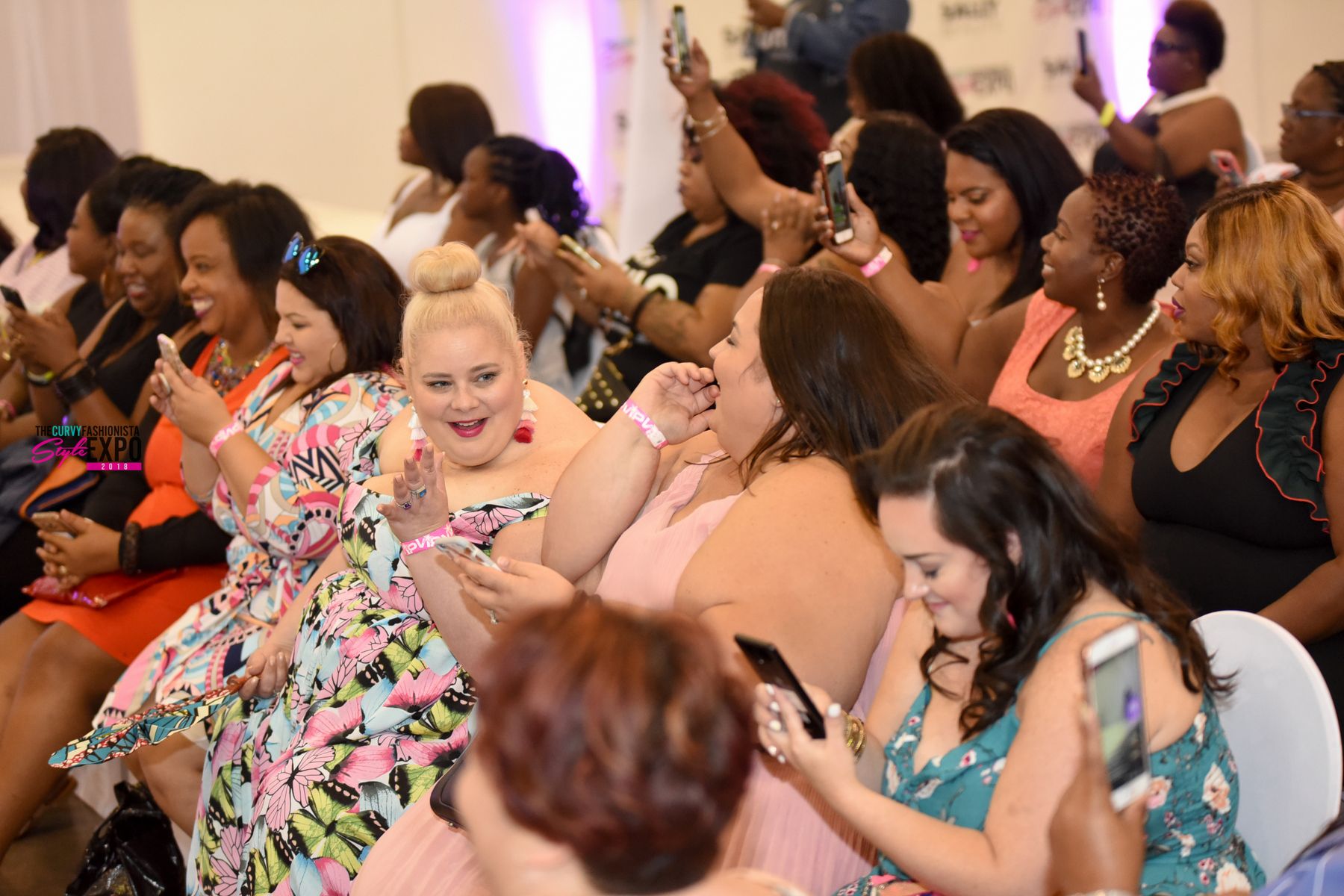 Not only has the TCFStyle Expo been working to bring plus size fashion offline to create a safe and celebratory space in plus size fashion, there have been quite the influx of plus size centered events that have kept our calendars full!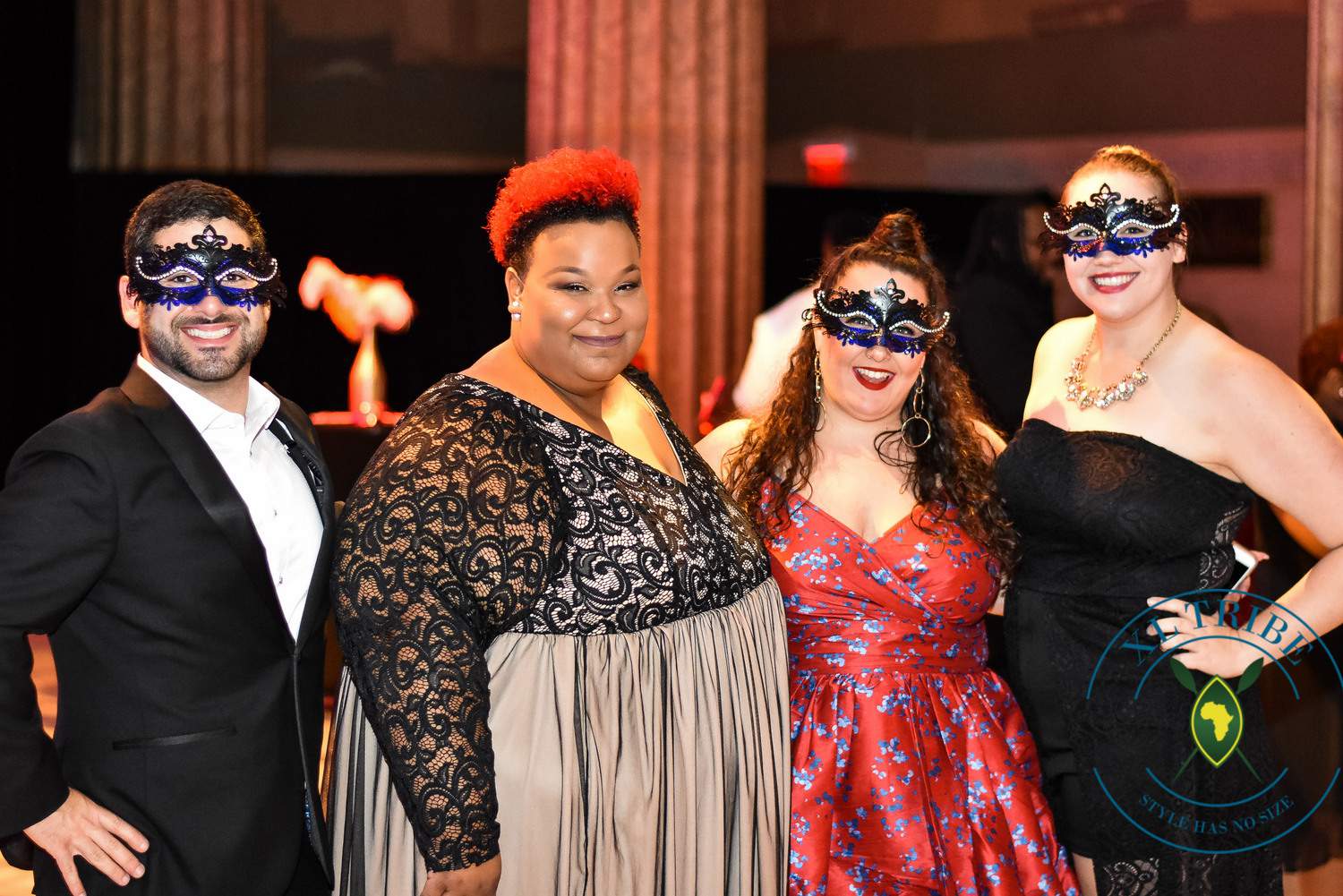 An industry staple and standard, Full Figured Fashion Week brought it for their 10th year. Phat Girl Fresh's Lifestyled Honors recognizes women in the community who make an impact in their own communities.
District of Curves brings out the movers and fashion players in DC. The Essence of Curves brought a little flair to the Essence Music Festival. Miami Curves Week brings a little plus size fashion to the beach, in Miami.
North Carolina gives love to the curves! Power Plus Weekend celebrates, empowers, educates, and showcases the best in Plus in North Carolina! The Crusade of Curves is a body positive movement and event recognizing the Curves of Carolina on the Fashion Runway.
The Rise of Big & Tall Fashion 
Deserving of its own post, Big & Tall fashion has been picking up steam and attention. So much so, that we have even added two male contributors to TCF.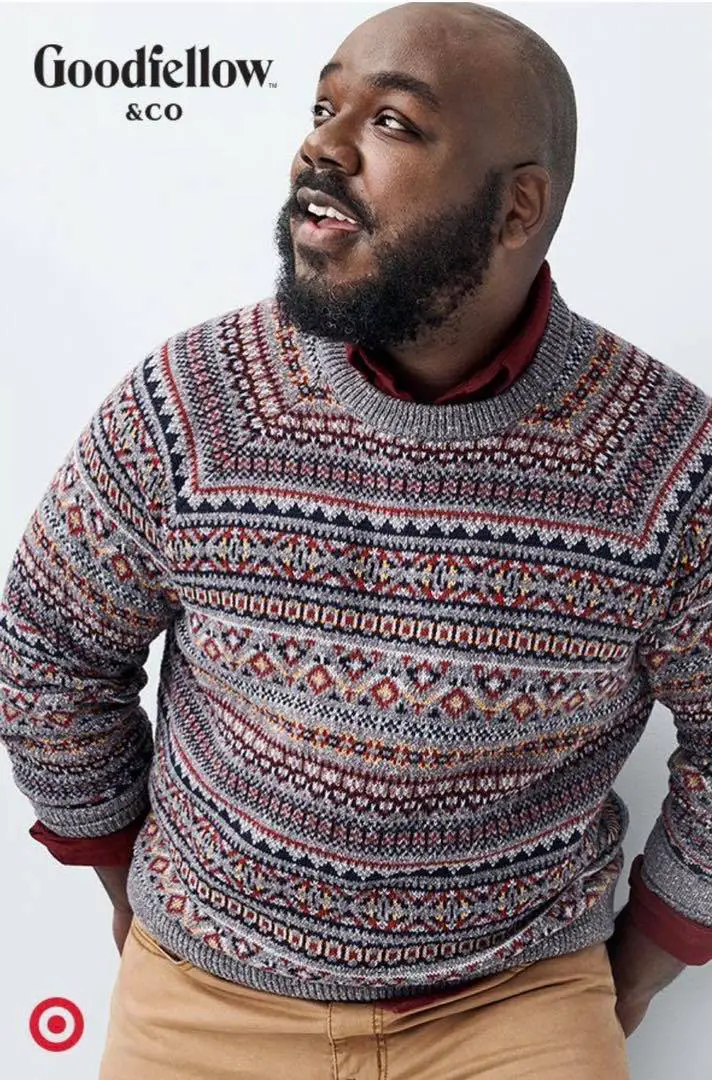 Blogger turned model, Kelvin of Notoriously Dapper has fronted campaigns for Target with Goodfellow, Vineyard Vines, and quite a few other campaigns. Ady del Valle has challenged society's view of male body image and fashion through various campaigns, features, and interviews.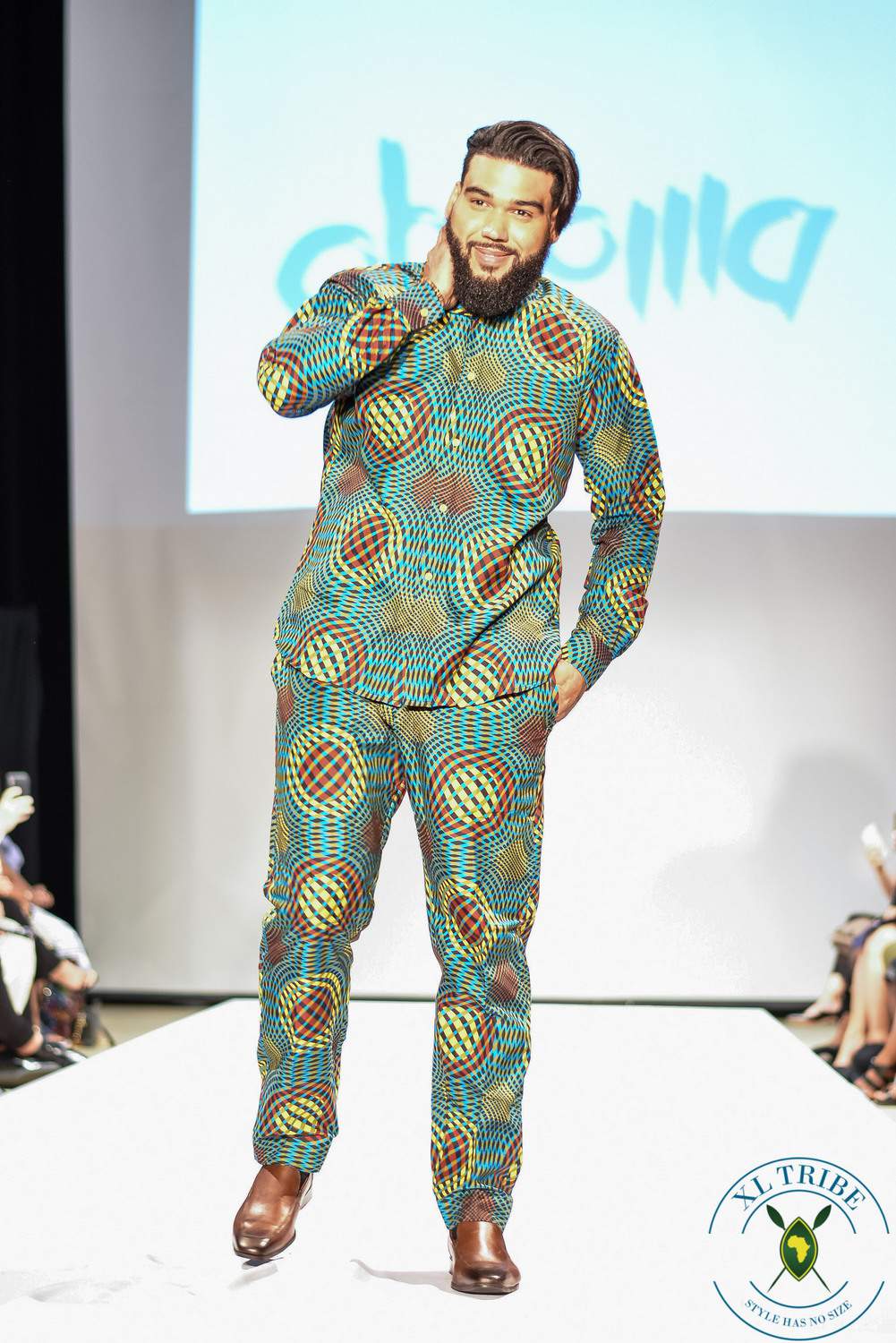 Full Figured Fashion Week has ushered in a new wave of Big & Tall designers with the platform for models, influencers, and indie brands to showcase the growth and style of the Big & Tall man.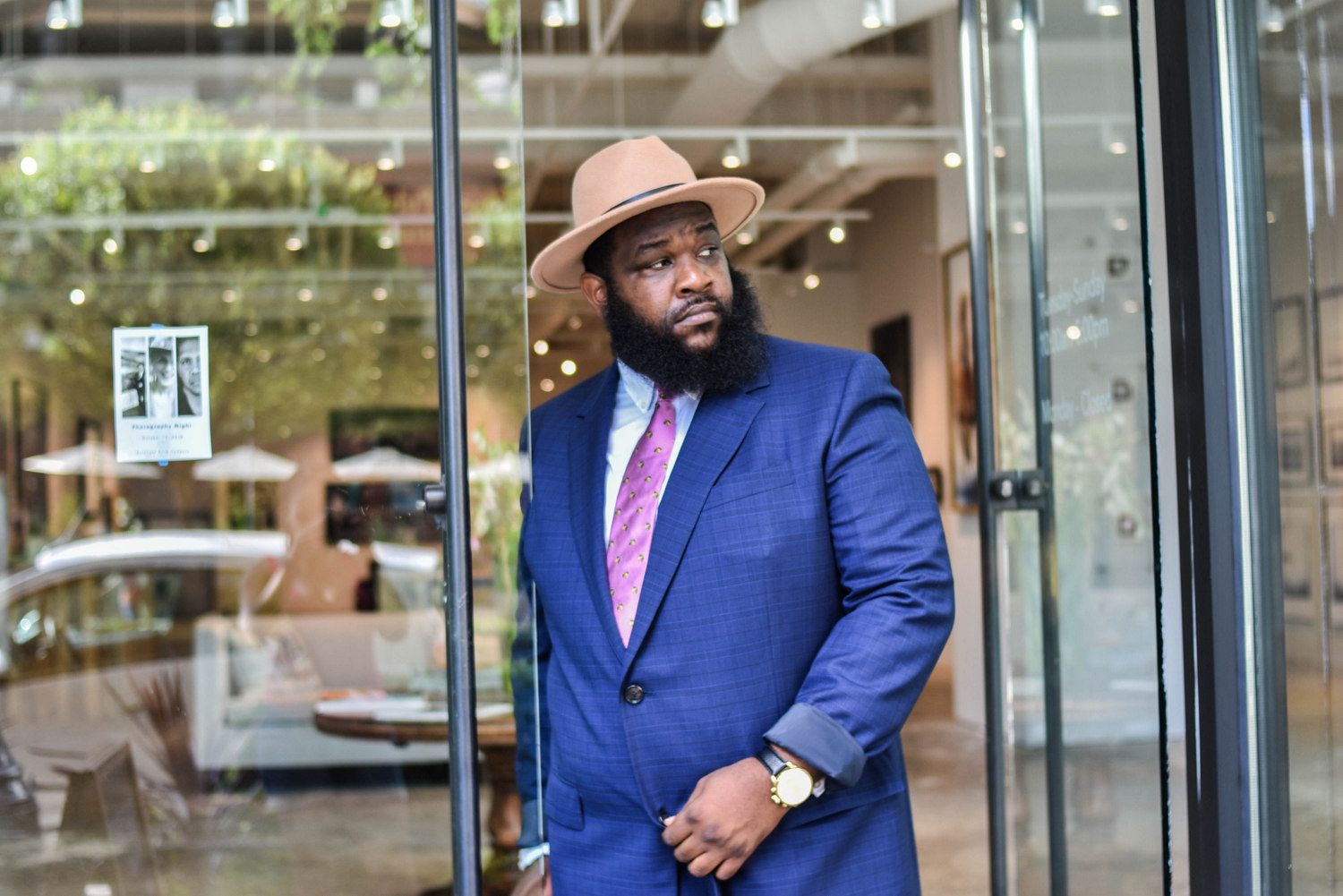 Brands like MVP Collections, Bonobos, Target and Walmart have taken notice of this market and are consistently delivering options for the man who needs (and deserves) a few more style options.
A Favorite New Plus Size Brand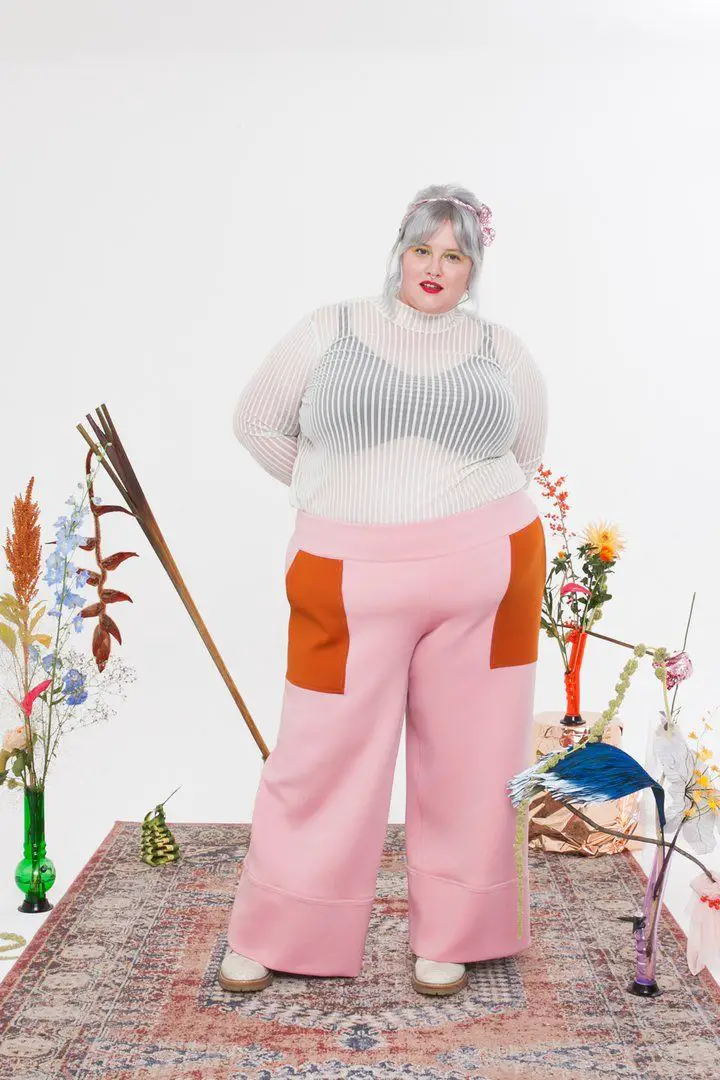 My all-time favorite new brand of 2018 would have to be Tamara Malas.  Featuring ethical fabrics and a refreshing color story, the new luxury line has created quite a bit of buzz online.
What differentiates this brand from others is the distinct aesthetic and style choices.  Instead of regurgitating industry trends for the plus size market, Tamara Malas arrived on the fashion scene with a unique viewpoint.  It's not for everyone, and that's why I love it.
The Curvy Fashionista Turned 10!
Another great part of 2018 was celebrating The Curvy Fashionista and our community! Taking the community offline and to create experiences has been a continuous goal over here. Can you believe Marie Denee has been an industry leader for 10 years!?
This year marked the 4th super-successful TCFStyle Expo in Atlanta.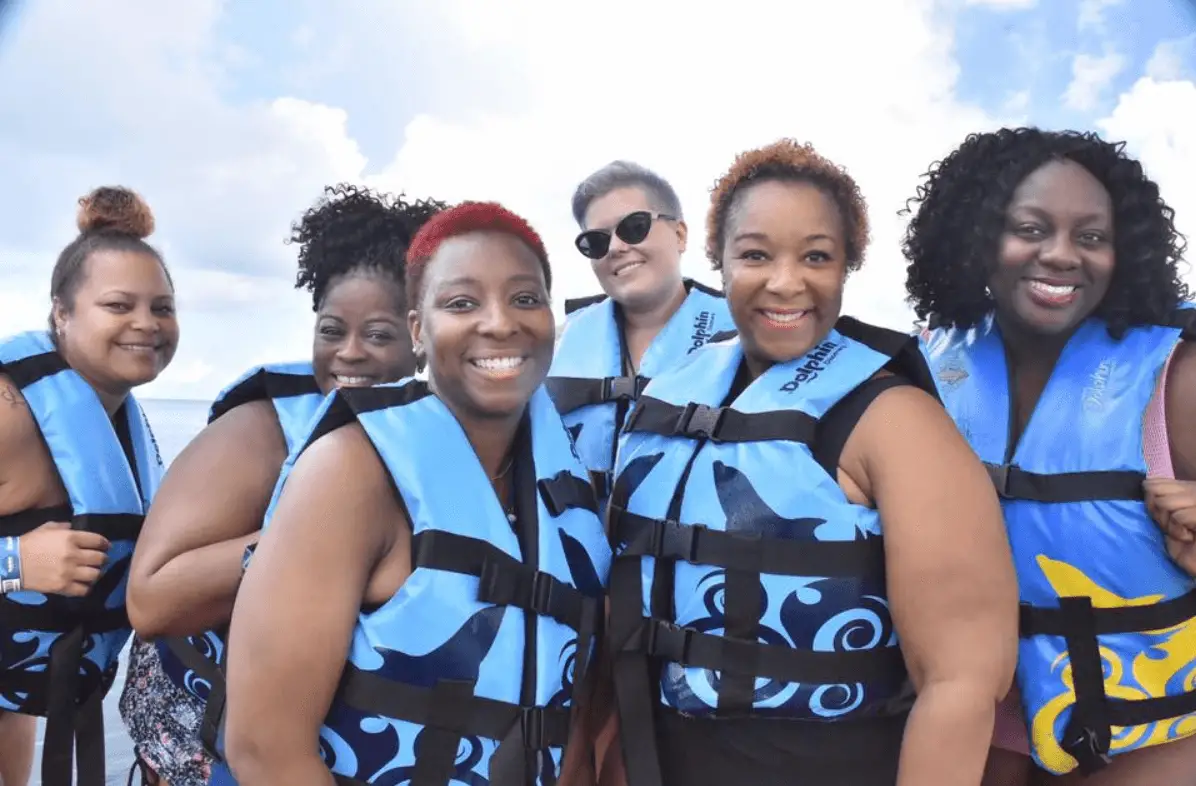 Not only did we celebrate #TCFTurns10, we took plus size experiences up a notch with our very first TCFCruise to Cozumel, Mexico! Taking a cue from the readers and listening to their asks, we took plus size travel to another level!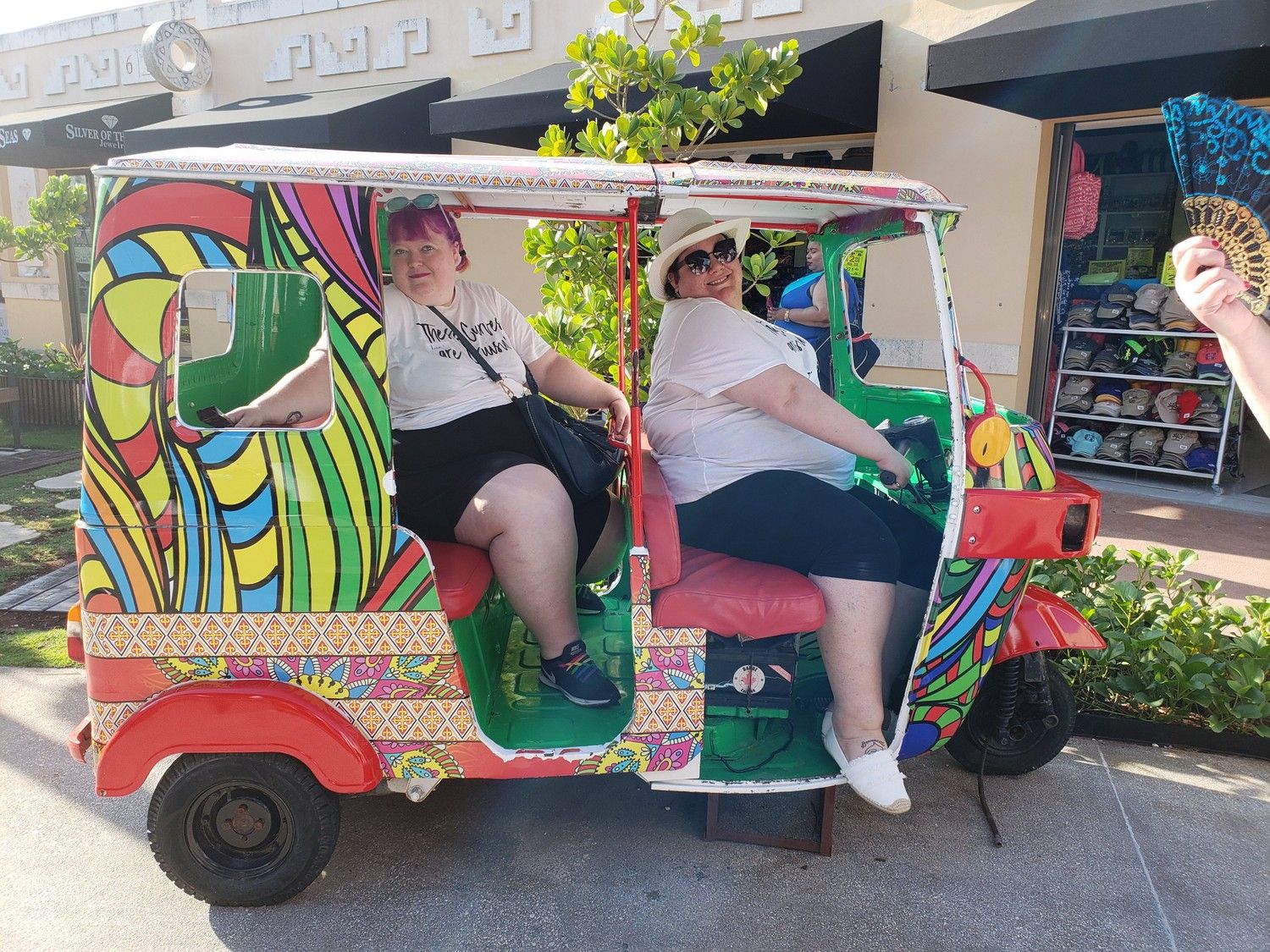 Missed out and wanted to go?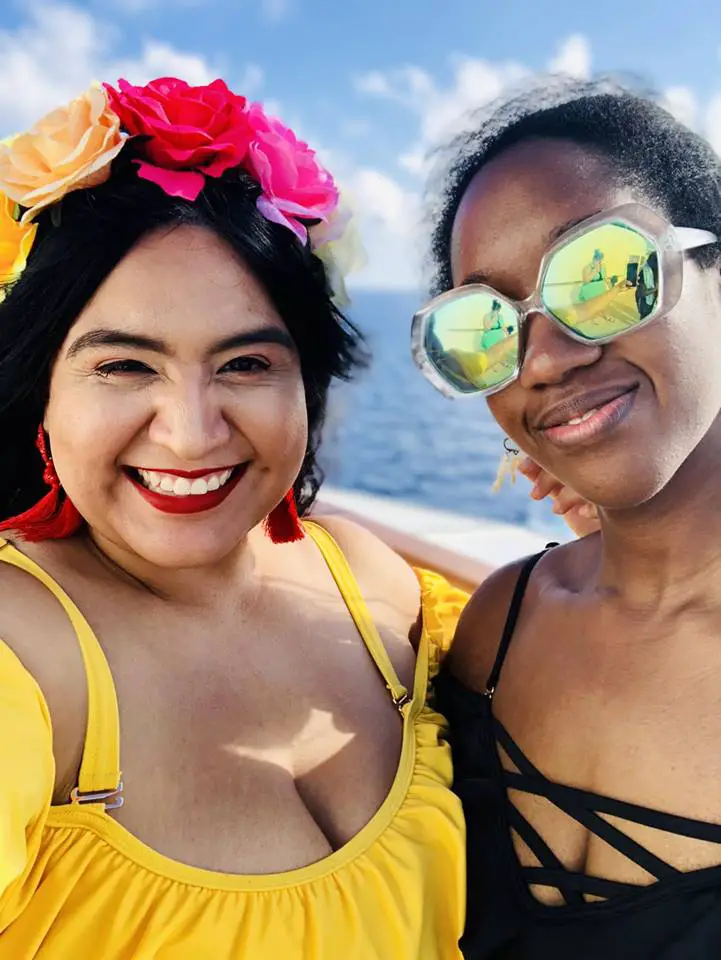 Well, if you want to stay in-the-know about next year's cruise  – be sure to subscribe to our newsletter and also join our TCF FB Community group!
And that was only a few of the highlights in plus size fashion for 2018! 
This year proved to bring us monumental, fashion forward, and inspirational moments in plus size fashion for the community.
Whether it was the collaborations with GabiFresh and Playful Promises or Swimsuits for All, Danielle Brooks's holiday collection with Fashion to Figure, the launch of the new plus size retailer, Soncy, the acquisition of Fashion to Figure by New York & Company, Chromat launched a new plus size swim collection, Stitch Fix's launch of plus size AND big & tall fashion, or Eloquii's acquisition by Walmart, 2018 has been a jam-packed year for plus size fashion!
As usual, it has been our pleasure bringing you the latest and must know plus size fashion news! But we must know… What were your favorite plus size moments of 2018? 
Pop into the comments to let us know what we missed!