Are you a fan of chic, upscale, sophisticated fashion? This type of plus size fashion that, for the longest time, seemed to elude us? If you are a fan of high fashion, impeccable tailoring, clean lines, and understated elegance, then this new collaboration should have you geeked. Did you hear news of the Jason Wu for Eloquii Collaboration dropping today?
To say we are elated, is an understatement!
I'll make a confession. I have been following Prince Harry and Meghan Markle's first Royal Tour like a bit of a psycho. Updates pop up on my phone with her chic outfits of the day and heartwarming videos of bending the rules of Royal protocol to make someone's life magical.
I was just sitting back and sighing that I didn't have access to such an amazing closet such as that.
And being a size 22, I was thinking that maybe I never will.
It's a new dawn, it's a new day, it's a new life!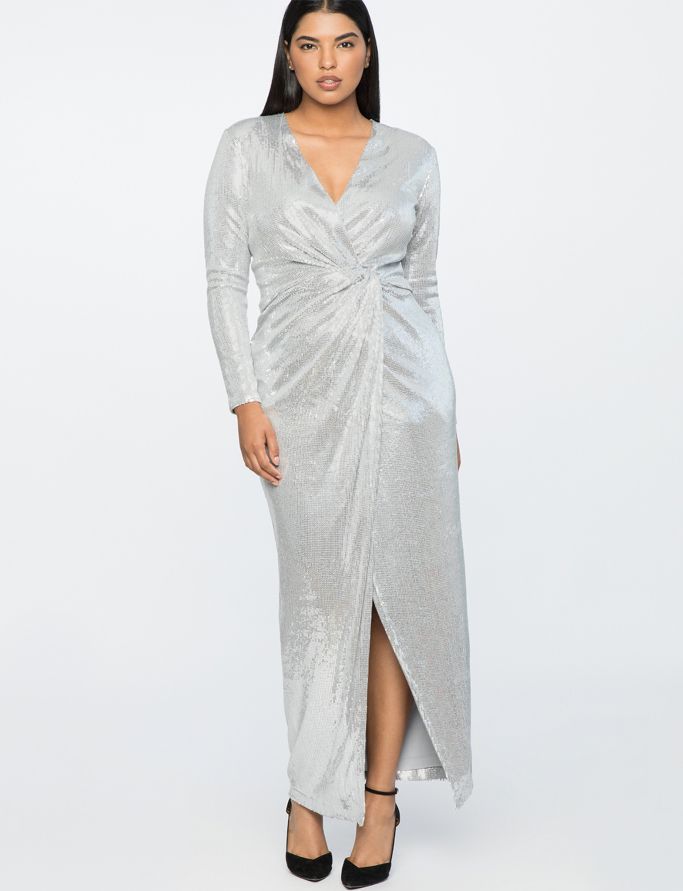 The new Jason Wu for Eloquii collection drops TODAY. Every piece looks like could be from Royal Meghan's wardrobe (after all, she is a Wu wearer!) It is sleek, elegant and has razor-sharp tailoring. When do we ever see that in plus?
And we haven't even gotten to the best part… price point.
They are a hell of a bargain at $119.95 for the tuxedo blazer and the dresses start at $99.95. FOR JASON WU!
I'm sure many of you that have lives that do not revolve around the fashion industry are wondering what the big deal is about this collaboration and WHO is Jason Freaking Wu?
Who is Jason Wu?
Jason Wu is a pretty amazing individual; born in Taiwan and raised in my hometown of Vancouver, Canada. Growing up with the fashion bug, he cut his teeth on designing and making clothes for dolls as a teen.
He even financed his first human collection from his earnings as a doll designer.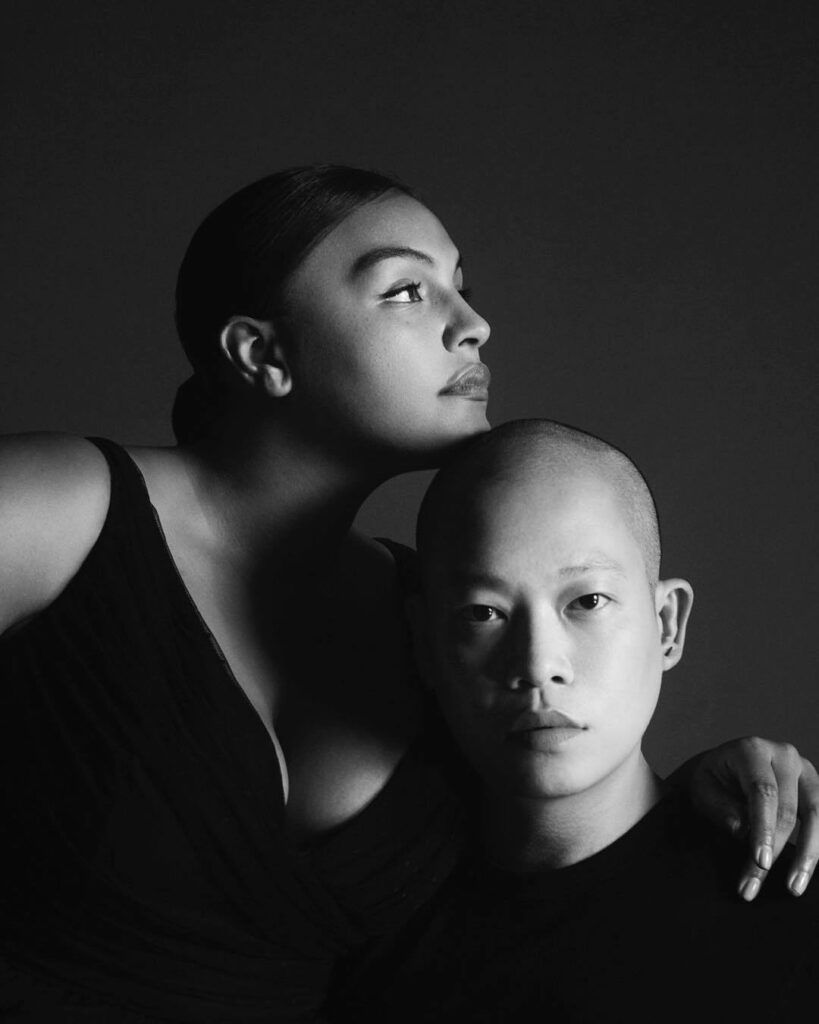 Wu's designs came into the spotlight as former First Lady and all around Queen, Michelle Obama wore his dresses for both Presidential Inaugural balls in 2009 and 2013 respectively.
Obama didn't just wear Wu a few times, but consistently looked to him for signature pieces on important occasions.
Wu was also the creative director for Hugo Boss's line of Womenswear for five years, with his tenure ending just this year. Regardless of other projects, Wu has always maintained the helm of his eponymous brand and has a list of fashionistas and fashion industry heavy hitters as his biggest fans.
"For the first capsule collection, I wanted to do something that was very DNA Jason Wu… I concentrated around a cocktail capsule. Glamorous, special moments is what people think of when they think of Jason Wu." He said since the collection ships for the holiday season, "I wanted to have a collection that was quite glamorous and fun, and very sophisticated." Jason Wu
Jason Wu's dresses command thousands of dollars in luxury stores, but can be yours today for as little as 100$!!! (I don't mean to sound like a used car salesman.)
Here are Our Favorite Jason Wu for Eloquii Pieces!
The Tux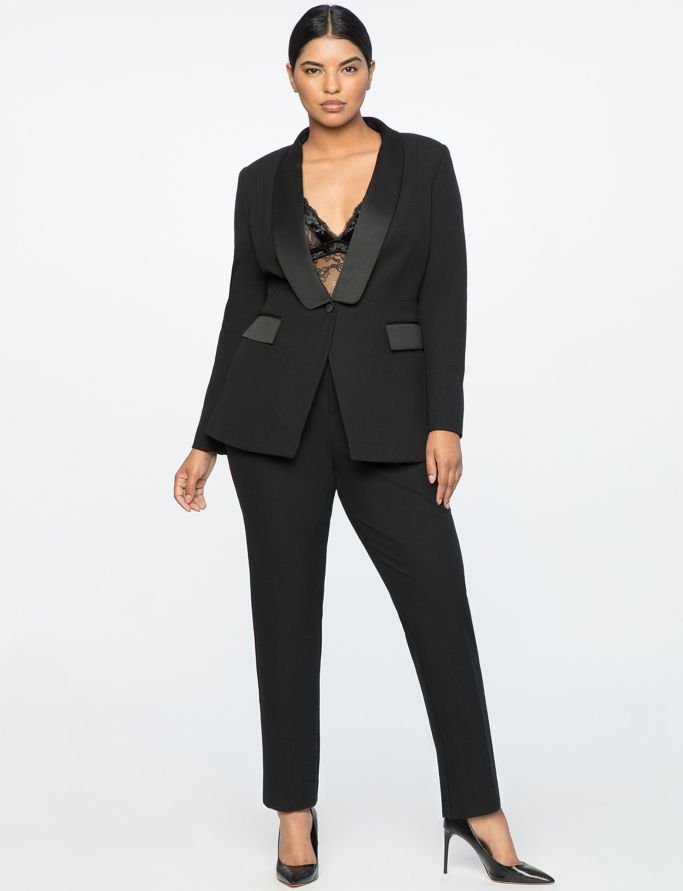 Hot Damn. I was introduced to the concept of Women wearing tuxedos at a young age by YSL's classic jacket called "Le Smoking". (named after a man's smoking jacket) It is ridiculously chic regardless of what it is paired with. Jason Wu updated it with wider lapels that offer a Marlene Dietrich feel and viola! A tux for us.
For just over $200.00, you can have a two pieced tuxedo designed by Jason Wu with Eloquii's reputation for quality. What the H!
The Twist Shoulder Sheath Dress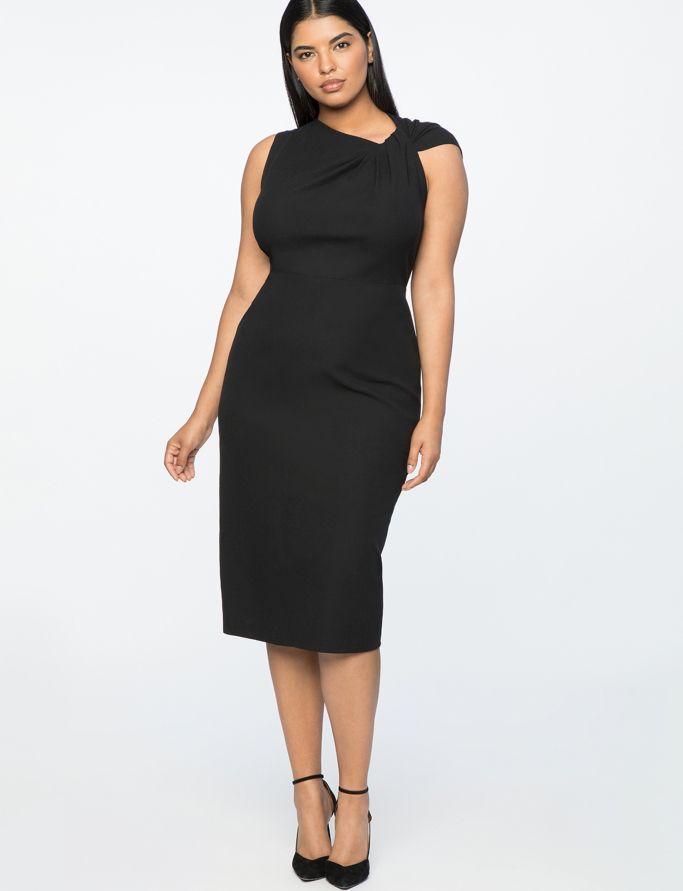 I won't lie. I ordered this the minute I saw it. Let me count the ways I can wear this! Interviews, brunches, opening nights at galleries, an ex-boyfriend's funeral, you name it. If you need to slay, this is your dress.
I sized up because it gave the impression of being body-con and I am a little more conservative. Order as you see fit.
The Belted Coat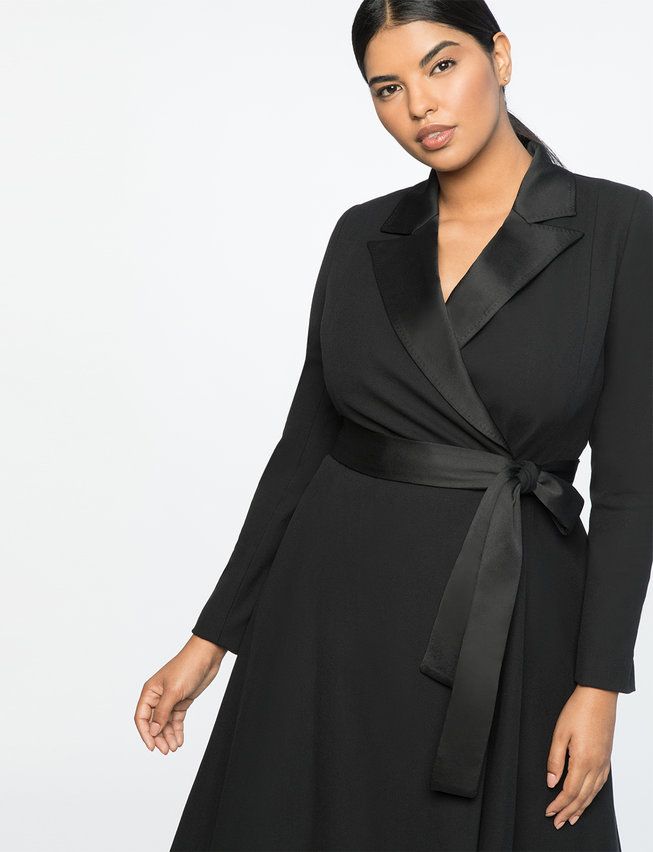 Straight from the racks of Meghan Markle's closet and onto the floor of my bedroom. I kid. It won't ever touch the floor! The jury is still out if it is a belted coat or a coat dress. Fingers crossed I can wear it as a dress! If so, I will wear it so often, I will sleep in it!
It is a garment based on his best selling collaboration coat with Diane Kruger. And now we have it!
Sweetheart Sheath Dress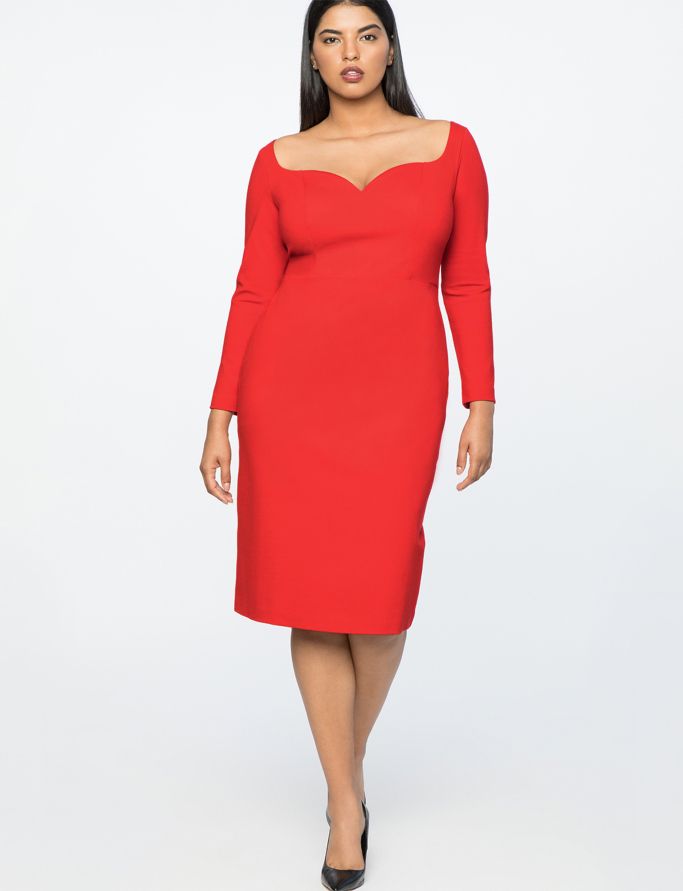 Is there anything more flattering on a fuller figure than a sweetheart neckline? Probably not. And this is why Wu picked it. Whether you wear the red to give a one-two punch or the basic black for low key chic, you will look like a dream.
I promise!
Marie's Favorite?
The One Shoulder Sequins Gown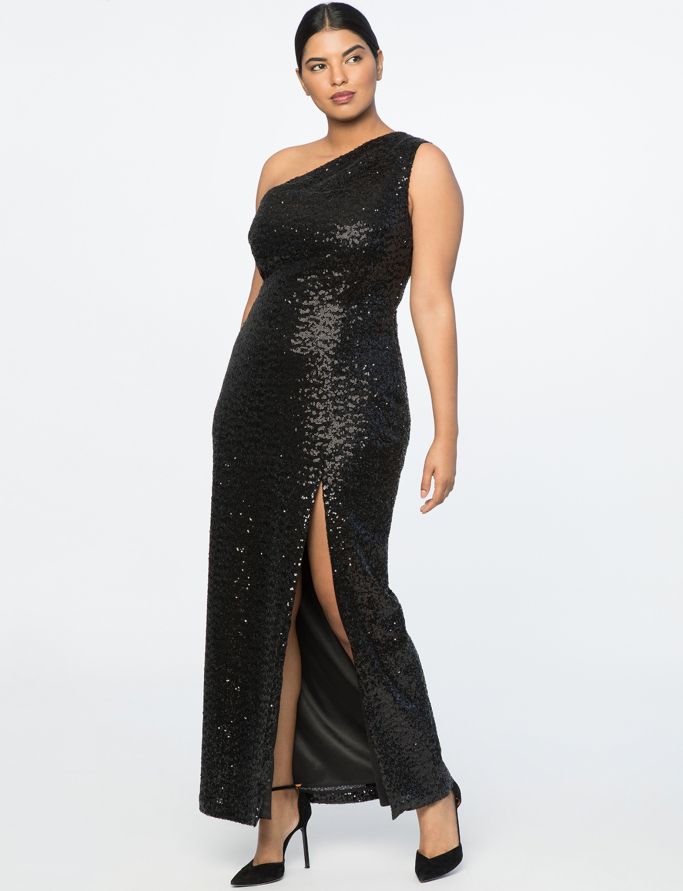 Want to literally be the spotlight for all of the holiday parties coming up? Or just need an excuse to shine a little bit? This one shoulder number is sure to wow and excite for many seasons and occasions to come!
The Jason Wu for Eloquii eveningwear capsule collection includes dresses, luxe outerwear and separates that retail from $89.95 to $259.95! Available up through a size 28, this collection is perfectly timed for the holidays!
You can shop the 11-piece capsule collection at Eloquii.com!
This collection has only winning pieces. Nothing is a flop. It is carefully curated to give optimum style, wearability and at a price point that is very accessible.
Well done Eloquii and Jason Wu!