Have y'all heard of Spring? No, not the blossoming season, but the online store offering over 1,500 mainstream brands across fashion, beauty, lifestyle, and home. From fast-fashion to luxury labels, it's basically a one-stop shop!
Also, we just learned Spring was a maverick to the online retail game as it was the first marketplace to offer free shipping and free returns. Wow!
Well, Spring is joining the size inclusivity club by dipping their toe into plus size fashion! Spring has been around since 2013, but now they're opening up their single cart experience to everyone and every size, because as they say, "your size shouldn't dictate where or how you shop."
The online shopping site recently launched an ample amount of stylish plus size brands such as ELOQUII, IGIGI, Slink Jeans, Hips and Curves, Universal Standard and Sealed With A Kiss, all of which we've featured here before!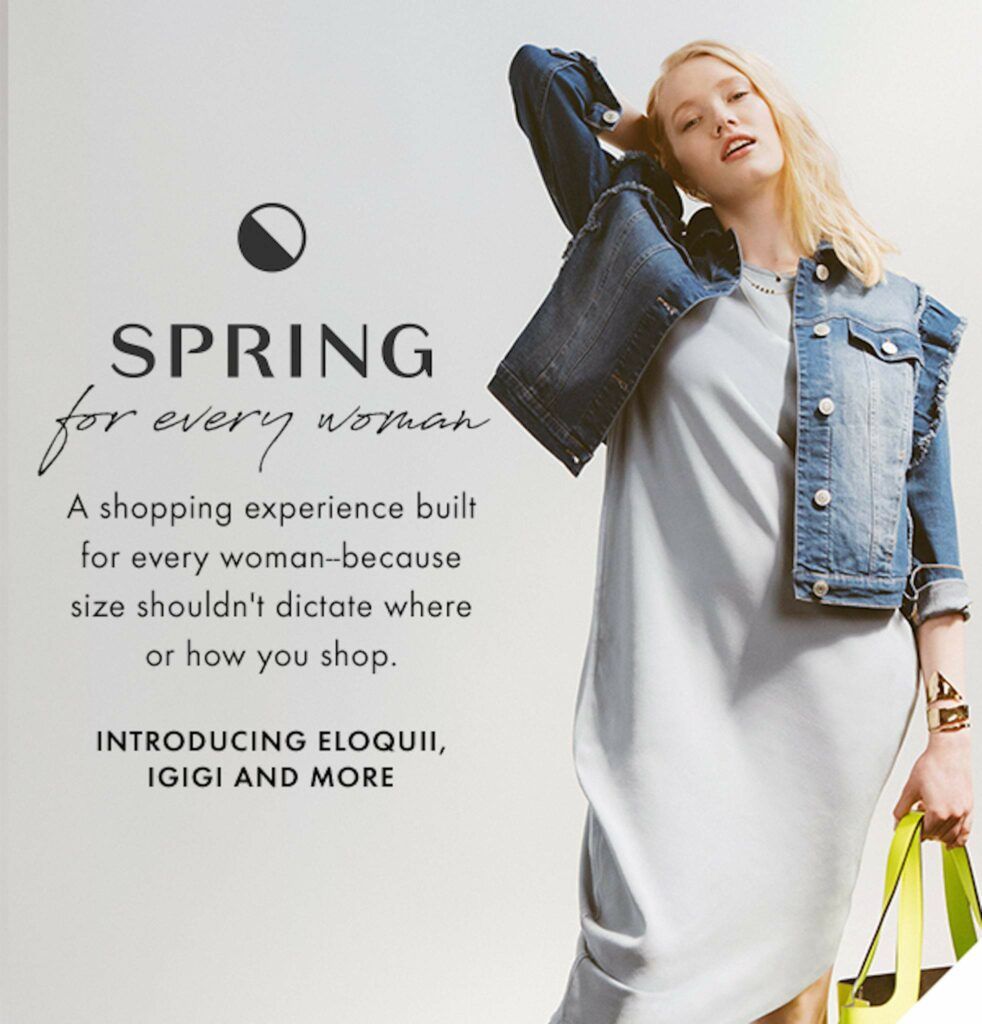 The retailer enhanced its app and website so that its extended size customers — plus size and petites — have a more personalized shopping experience, equipped with special designated landing pages. Filters include limiting results to sizes 18-26 and 1X-3X.
"Spring is committed to an inclusive shopping experience, offering the largest catalog of products, unparalleled value, and world class customer service for all customers," said Katherine Prime, Spring's Chief Customer Officer.

"The ability for plus-size women to shop the most stylish brands in one great experience is severely limited; we hope to change that. Our goal is that all women feel represented on Spring, through our brand assortment, campaign images, and end-to-end experience."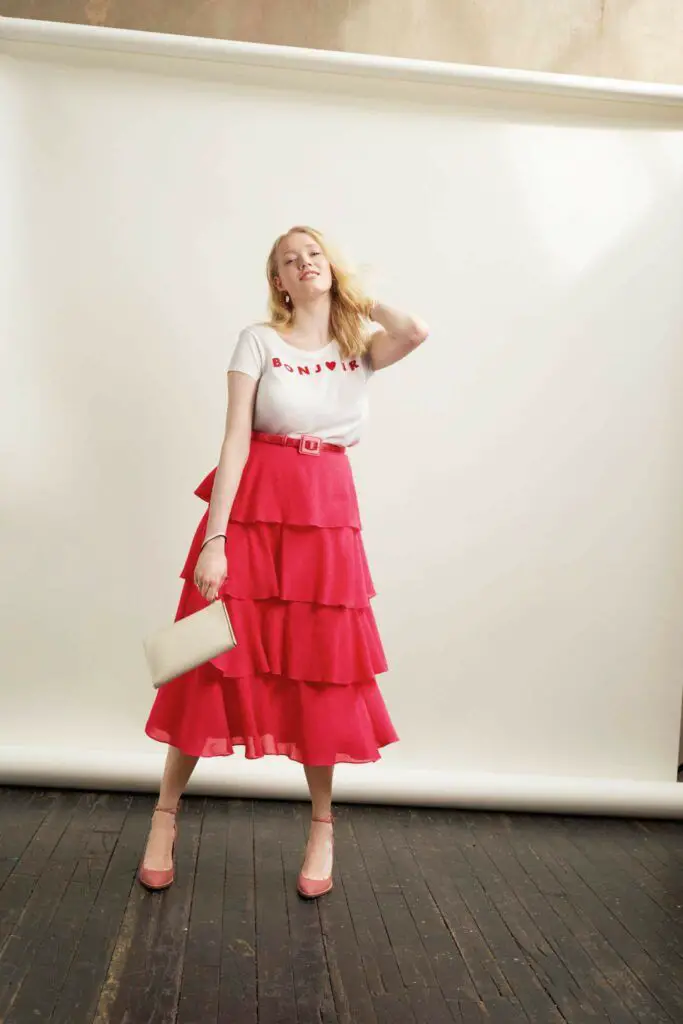 Along with the above-named brands, Spring hopes to launch over 20 size inclusive brands in 2018. Right now there are already 30 brands with plus size options such as BB Dakota, Rachel Roy, and Violeta by MANGO.
Mariah Chase, Chief Executive Officer, ELOQUII said, "At ELOQUII, we believe that size shouldn't be the limiting factor in either a customer's fashion options or where she shops. We're excited to be a part of Spring to be available to more customers in more places."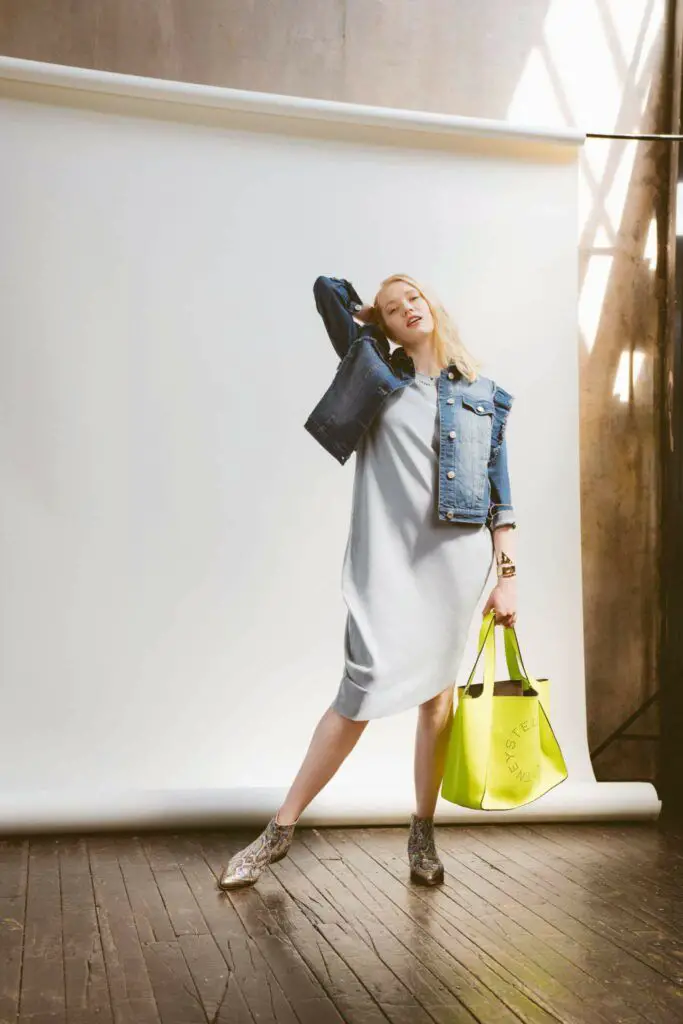 With such significant news, we gotta have beautiful models to showcase the new looks, right? Well, Spring's new editorial campaign stars Betsy Teske, the first curvy model to walk for Alexander McQueen at Paris Fashion Week and America's Next Top Model runner up and body positive activist, Khrystana!
"Shopping on Spring is just pure joy. I love that curvy women can actually wear what they see in the campaign and feel fashionable," exclaimed Khrystana.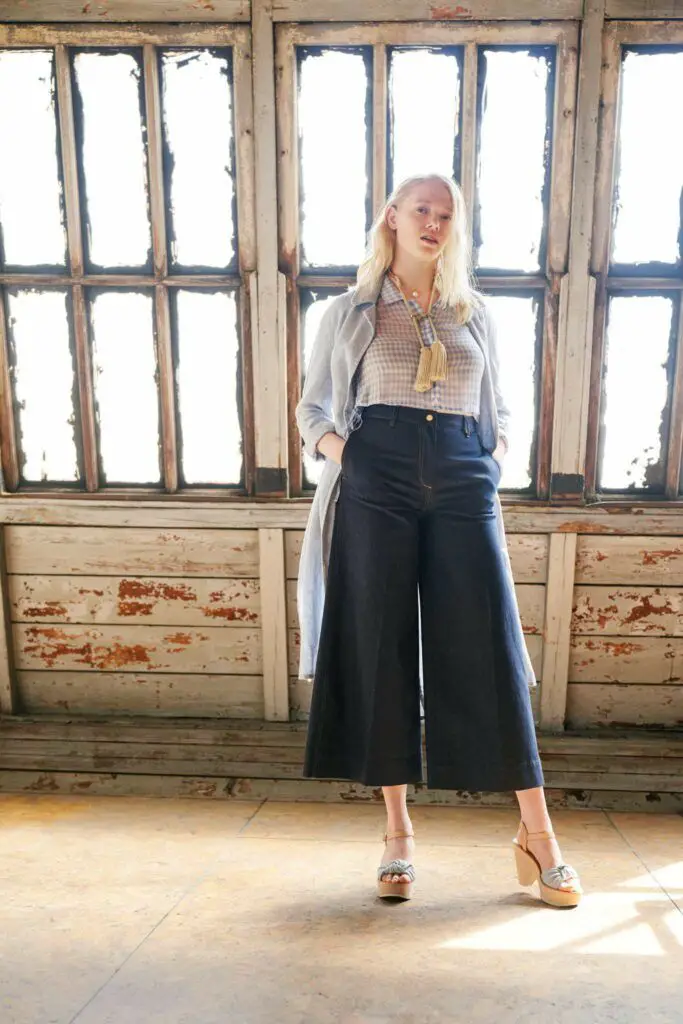 This sounds promising and we can't wait to see the rollout of more size inclusive brands! On the heels of CoEdition, news of Nordstrom extending sizes, and Target making a stance to deliver more in store plus size fashion, is the tide changing? This should be interesting to watch!
Browse Spring's Plus Size Options at shopspring.com!
What do y'all think about this online retailer after learning about it? Curious? Were you familiar with it before? Do you plan to use this service for an easier experience?
Let's talk online shopping in the comments!