I always love when a brand evolves or introduces us to a new adventure that they are embarking upon- such is the case with plus size retailer, Sealed with a Kiss Designs with Size Appeal! Known for its tried and true classics, they wanted to bring us something sexy, playful, fancy, and fun! They did this with the launch of this brand, their newest label to the Sealed with a Kiss family!
And there are some pieces that I really like. It is not tooo out there for those of you who are wanting to dip your toe into something playful, and just enough for those of you looking for another place to shop for THAT dress or key item.
I have a few faves too that I had to share with you that I think you will like too! Are you ready to take a peek?
Here we go:
Plus Size Retailer Sealed With a Kiss Launches Size Appeal
If you see a dress you like, just click on it to go and buy it!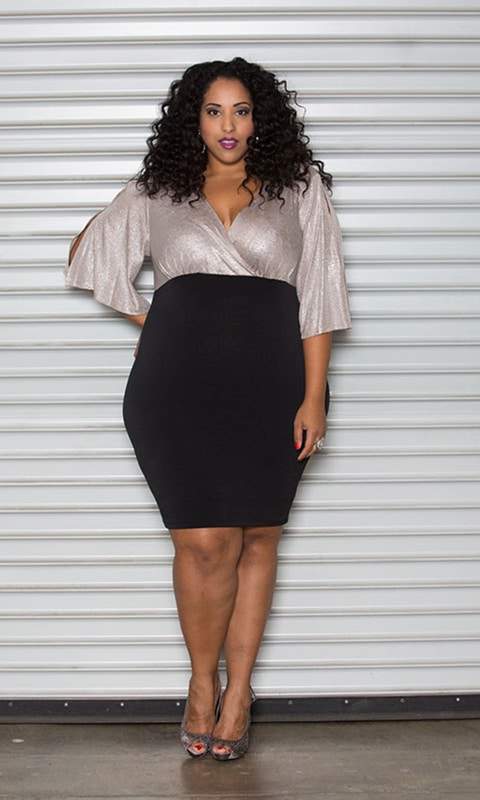 What SWAK Designs Shares about Size Appeal:
"You've always counted on SWAK Designs to bring you comfortable and trendy basics, but SWAK has channeled its sexy side, and the party has just begun; Size Appeal has arrived. SWAK is thrilled to relaunch this nightlife brand that's strong, sexy and ready for trouble.
When it comes to dressing up and channeling your inner seductress, we know you need styles that meet your expectations. You want to look sexy, you want to feel sultry, you want to be noticed. Well your options have just expanded with Size Appeal."
You can shop the collection NOW at SwakDesigns.com!
I think I NEED the Sheila Dress and the Carmen Dress. I could see some fun happening in that! YEP! I can. I think I can even see myself in that top too.. I really like this new addition to Sealed With a Kiss. It is a welcomed change! Let me see what I am going to make mine.
What do you think of the Size Appeal Collection? Do you have any faves? Let's talk about it!