Today we welcome Guest Blogger Nigel. He is a Freelance fashion writer based in Buffalo, NY. You can follow him on twitter at @nigelisaiah. As the lover of fashion, Nigel wanted to share his words of advice, in which I quite agree with! Please take a read and leave your thoughts for him!
Fashion advice, we all have asked for it at some point in time, "What color do you think looks better on me" or "Do you think this shirt fits me funny?" Yes, these questions for reassurance come in all types of interesting combinations and the answers you may receive will not always be what you want to hear.
Think about all of the fashion forward garments you found at your favorite stores before, the pieces that you were willing to take a risk on and purchase, but your girlfriends gave that "please put that back" look. It has happened to us all, seeking out plus size fashion advice… I mean, that is why you are reading this~ Right?
Well, this season there is some plus size fashion advice you need to consider forgetting:
Wearing Black is Slimming
Ladies if you are advised to wear black because it is slimming, toss that advice away an inject some color and prints into your wardrobe! Confidence will hide those personal problem areas just as well as your all black ensemble! All black can be chic; however, it can also be safe. If you cannot jump right in a colorful frock, try bold accessories! Have fun with this year's biggest trends like neon colors, playful patterns and tropical prints.
Covering Up is Better
If you are always told to go for longer garments or to cover up your body let this piece of advice quickly slip your memory. Show off your arms, embrace those legs, and if courage has smacked you in the face, flaunt that midsection. Short shorts, sheer tops, and more are all great ways to allow some skin to be seen. Gabi Gregg bared it all in a video wearing a bikini and looked amazing! Now you may not be able to bring yourself to do that, but know there is no reason why you should be hiding under long sleeves and pants.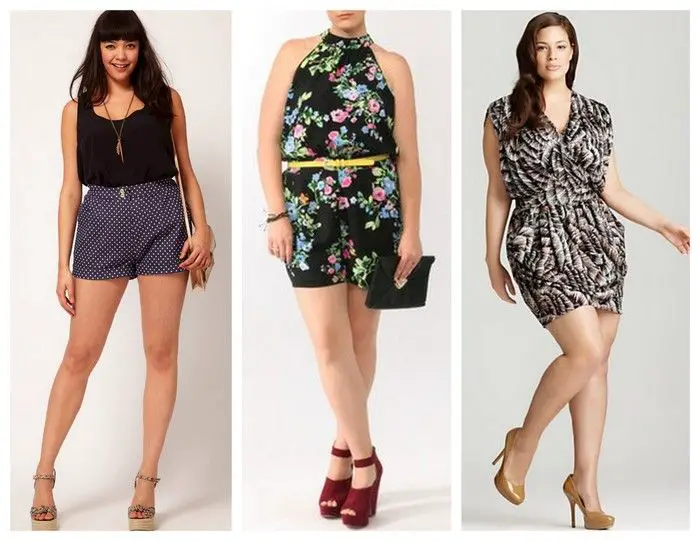 Avoiding Pieces that Show Off your Curves
Hiding behind over-sized clothing? Not this year! Be daring and purchase some body-conscious pieces! Form fitting garments are the best way to give your curves some love. Whether you are headed out for drinks or attending an event, get sexy and step out in clothing that hugs you in all the right places!

Now that you have your three fashion tips to ditch, which one are you going out to break and challenge?
This summer promises to be a hot one and your curves should be just as hot too!