I stumbled across these and had to think a few times over about them… Like seriously. I could kind of see a way to rock these, but then I have way too many questions. Hehehe. I saw these plus size peplum shorts and immediately I knew I needed to share this with YOU. To ask you your thoughts and ideas around this find from Fashion to Figure.
These Fashion to Figure Plus Size Peplum Shorts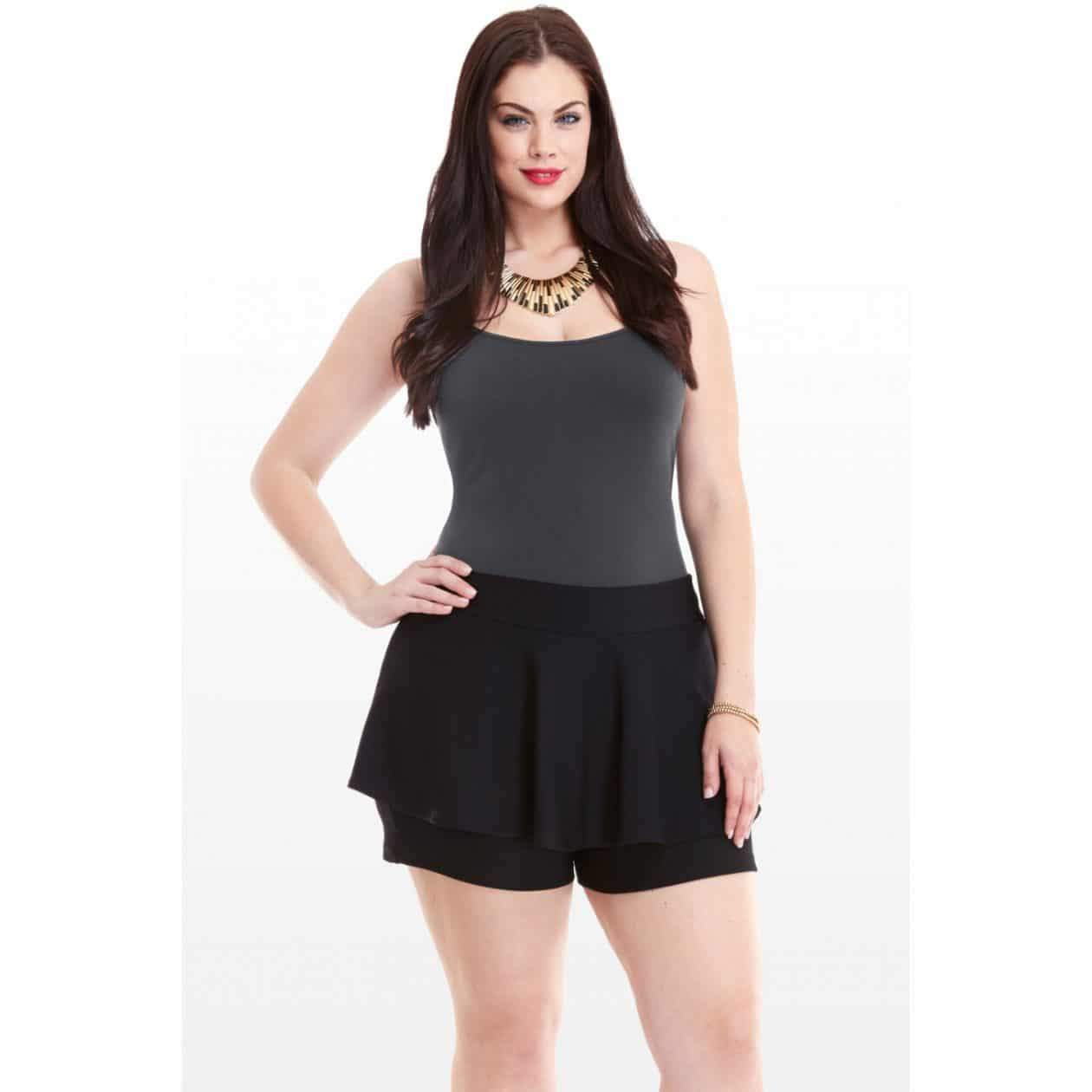 I mean, on one hand, they are quite fun and I could see these with a crop fitted in black, in the same color. Or a fitted bodysuit in the same color… The only way I could see these actually rocking is to keep it simple and chic. Otherwise the lines or the silhouettes would cut in weird places… this is the only way I think.
I think I would have loved this too, if it were floral print. Yes. A floral or graphic option here. I think I am going to buy them and to see how they make sense in my mind. I mean, hell, I overcame my skater skirt fear… remember when I asked you about that? LOL Actually as you read this, I have already purchased these shorts and have made them mine to test out. I ordered a 2X, because Fashion to Figure is a junior plus size cut.
You can score these for $20 bucks here, at Fashion to Figure.
I mean, for only $20, I am willing to test these out and have a little fun! LOLOL. I think it is great to see that there are new silhouettes and options to play in and around with! Seriously!
What do you think? I am needing to know what you think. I am asking you, the reader your thoughts here with these!