I do love a new plus size brand. Options, options, and more options are always good- and needed! So when the Avenue told us about the launch of their sister brand Loralette, I was curious and excited! I mean, we still need more plus size fashion options and as Avenue expands their options with a youthful plus size brand dedicated to a "fashion-focused, digitally savvy woman ages 25-35 who is curvy and confident" I am here for it!
To give you an idea of what to expect, Loralette teases us with a fun and playful video, shown above! Loralette opens next week, March 15th, online and in select Avenue locations!
So what can you expect from the collection?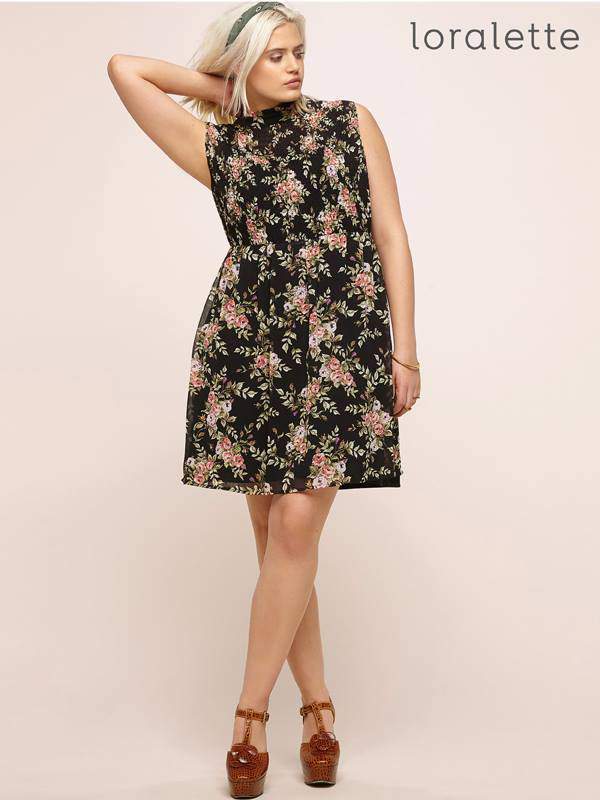 Think off the shoulder tops, destructed denim, bodysuits, sexy bralettes and more. For me, I see a strong Bohemian influence, which calls to my inner Boho Luxe girl! I do not care about the 25-35 ideal… I will probably be rocking more than a few options from Loralette. I already see a top that I have to have.
"We saw a void in the market that we knew we could fill if we represented this age group for who they really are," says Liz Williams CEO, "she looks for fashion that looks great for her curvy body at affordable prices."
Okay!
So which stores will you be able to shop Loralette?
Well, In addition to shopping online at loralette.com, these styles will be available in select Avenue Stores including: Woodbridge/Iselin, NJ, Centereach Mall, NY, Clinton Valley, MI, Plaza at Chapel Hill, OH, Ladera Shopping Center, CA, Lakewood Sq, CA and San Leandro, CA.
Head over to Loralette.com to sign up for their list, to be the first to shop!
I appreciate the new options, new brands, and how these plus size brands are staying true to their core consumer, while dressing the needs of the newer demographics, personal styles, and aesthetics of the varied plus size woman.
What do you think? What is missing in plus size fashion for you? Does this brand and its message appeal to your style? Let's discuss!