Hey Girl, Hey!!! So I'm sure you've noticed this little cupid guy flying around sounding off the Valentine's Day alarm. Are you ready for Valentine's? What's your plans? What are you wearing? We shared a few looks and inspirations earlier this week with Marie's Simply Be Lookbook (and giveaway), fancy chemise options (for underneath it all), and a few cute dresses to rock and today, we wanted to give you more inspiration!
Okay so let me get this out there, as a single girl, I have two dating options for Valentine's Day. One is the possible excitement of having a date and flirting my tail off, while the other is going out with girlfriends and dancing my tail off. Either way, I have two options with the perfect outfit:
BREAK HEARTS OR BREAK NECKS
This week it's all about the being Single, Sexy and Fabulous.
#TCFStyle Inspiration: What's a Single Girl to Wear on Valentine's Day?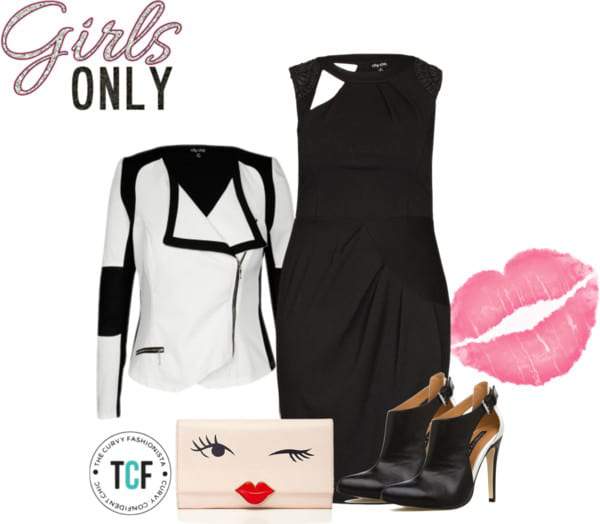 Why This Works
Every girl needs a great LBD (Little Black Dress). No closet should ever exist without one. Find the style that best fit your body type and buy it in black. You won't regret it.
Booties with short length dresses are giving me SO MUCH LIFE!!! It's the perfect combination of flirty and sexy.
Statement clutches add the perfect finishing touch to any ensemble. Flirt a bit, it's Valentine's Day.
Another option for the single girl is the Valentine's Day First Date! (See the excitement in my tone). First dates alone without anything "extra" can be a little nervous. For women it's the pressure of wanting the "the perfect combination of sexy and cute". Achieving this isn't hard, so no need to go into a code orange panic attack….maybe that's just me.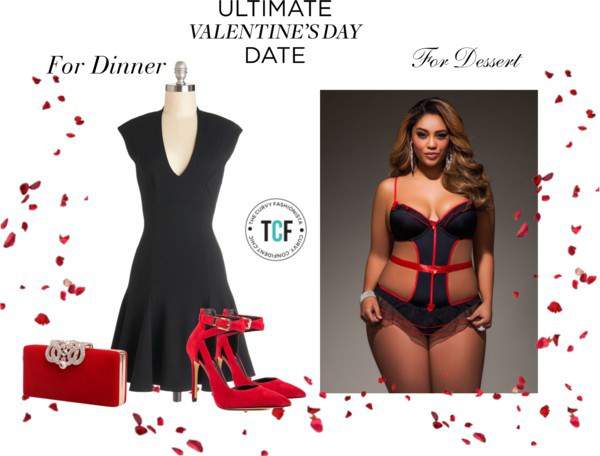 Why This Works?
The strapless neckline of this dress is the ultimate detail. Let the girls flirt a bit!
The midi pencil dress is the magic garment for any shape. It shapes, slenderize and creates a curvy silhouette.
The playful accessories create the perfect finishing for any occasion.
Can you see yourself in this look? What would you wear for Girls Night or First Dates? How would you tweak this?