Hey girl heyyyy! How are you doing? I am over here really hyped and geeked about sitting in my blog's fifth year anniversary month!
As I am planning the details, gift bags, sponsors, and all the finite stuff, I have some really amazing things to share! For starters:
We have a Title/Presenting Sponsor!
#TCFTurns5 Blog Anniversary
Please Welcome Australian Luxury Hosiery brand, SONSEE as our top sponsor! If you are not familiar, no worries!! I have you covered! More will definitely come soon, but here is a little bit:
The team at SONSEE Woman has travelled the world for years, designing and distributing some of the fashion industry's most incredible hosiery. But there was one thing missing… Plus Size Hosiery specifically tailored for plus size women.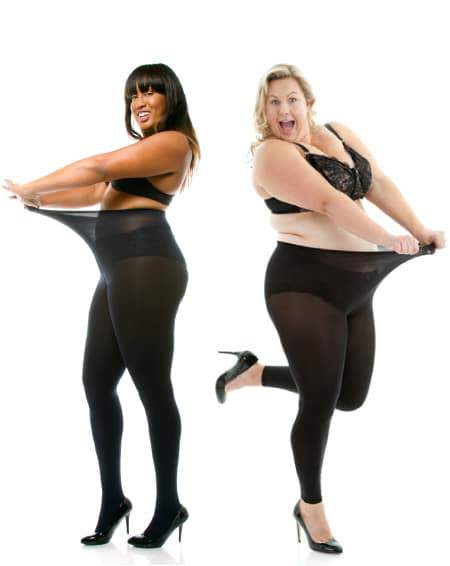 SONSEE Woman offers:
3D & 360 degree elastane stretch technology allows SONSEE Woman hosiery to fit the lower legs, thighs, hips and waist without sagging, bagging or the dreaded "muffin-topping".
An Anti-Roll Waistband so hosiery can be worn high or low on the waist
Extra reinforcement at the thighs for greater durability
Unlike shape-wear – our product is both comfortable & smoothing with broad ranges in sizing, products and seasonal colors
Boom!
In addition to Sonsee WOMAN, we have City Chic, Lane Bryant, and Addition Elle as sponsors! Woot! Talk about an International Affair!

Next, Pose Magazine has come on as our top media sponsor for the event! How exciting!! Thank you to Tiffany Jones for your support, I cannot wait!
Kim Kimble from LA Hair? She will be IN the HOUSE, AND all of the guests will receive her latest products in the gift bags!!!
The gift bags and door prizes are about to be INSANE! I can share Sealed with a Kiss will be giving a fancy door prize and there will be SOOOO MANY others! And to capture all of you in style, Chenese Lewis will be hosting the red carpet! Meanwhile, DJ LaLaLand will bring back her crazy good sounds that had us all on the floor! My Blog anniversary party is a Miss Dunnie O Productions! She has done each party of mines and I adore her and she is the business!
As I shared, the event is currently at capacity at 275 RSVPs! If you have NOT RSVP'd stay tuned as I will see if we can play around with more room!
I cannot wait to see this all come together! Next week, I will be reflecting on the five years on the blog and the best moments, but in the meantime, you should be entering the giveaways on the blog!
WOOT! How Exciting!!!