"Beth's heroines are women – and men – who understand the perfection in imperfections and dress with a compelling sense of independence."
Who is here for some really cool news? I know that I am and today, I have some cool news to share! Do remember the news that Beth Ditto was launching her own contemporary plus size clothing line? Well, guess what?! Beth Ditto is back with a new plus size collection that launches today and I am here to share it all with you!
Collaborating with two London creatives, Charles Jeffrey and Hanna Moon, the second collection from Beth Ditto is all about "celebrating self-love, togetherness and refreshingly real beauty." To do this, Beth held a casting via Instagram, set up a house party themed shoot in Los Angeles and went to town to fashion this collection that I am about to share with you.
The Inspiration
"When Beth asked me to work with her on this project, my gut reaction – literally, instantly! – was the idea of capturing how I felt the first time I discovered Beth's music. The video for one of The Gossip's first singles, Listen Up, was a starting point. We took a lot of the vibes from that and created this setting where interesting, free, real kids could dance in a messy room to music they love. I also really wanted to celebrate their amazing bodies in the same way the clothes do; There are so many great examples of bigger bodies in fashion campaigns but I've never seen one that I felt was very rock n roll… I'm so proud of this." Charles Jeffrey
Are you ready to see what she is serving us? Well, then let me share!
First Look: The Beth Ditto Winter Collection!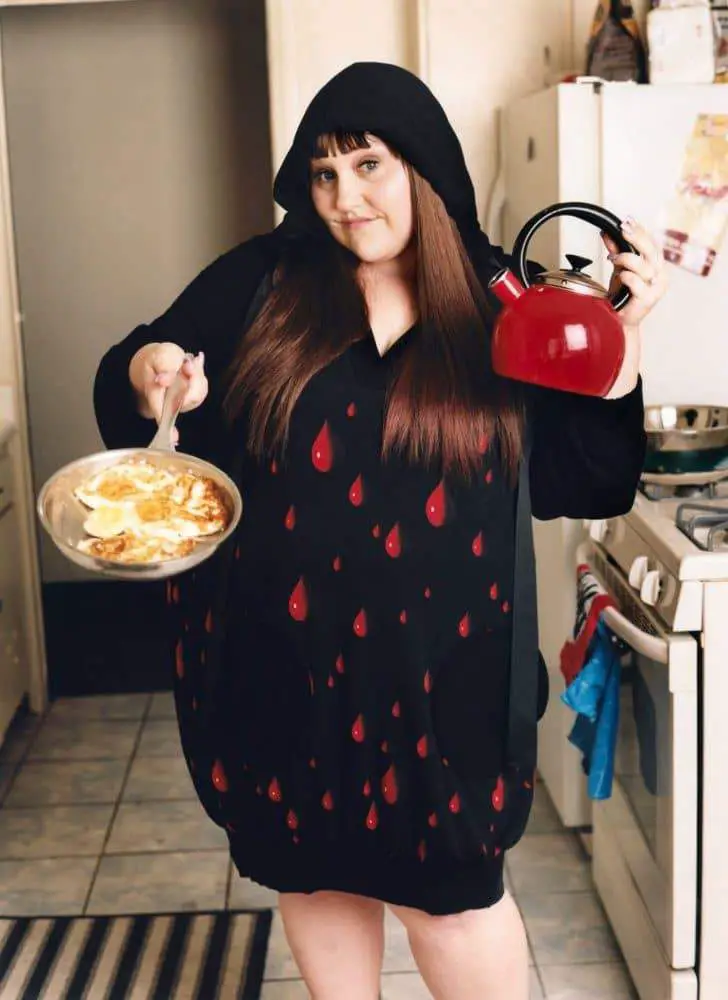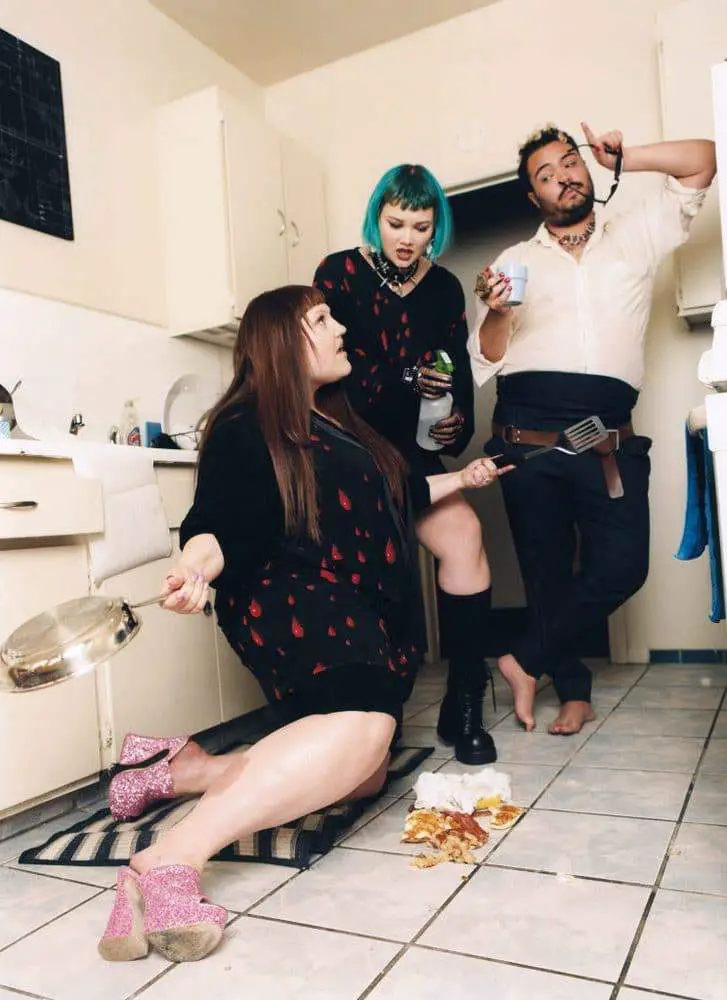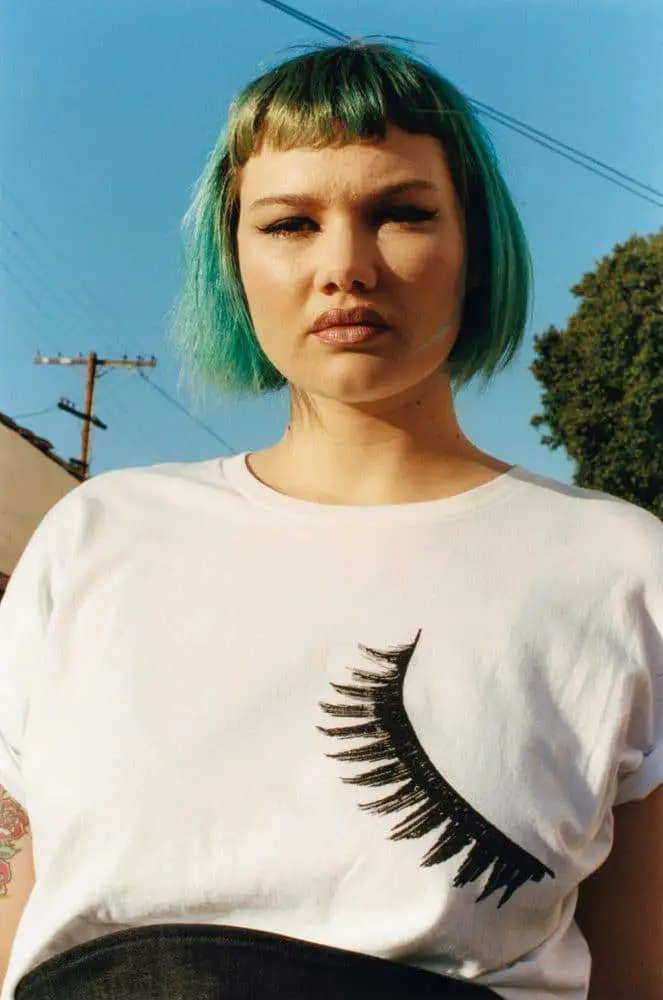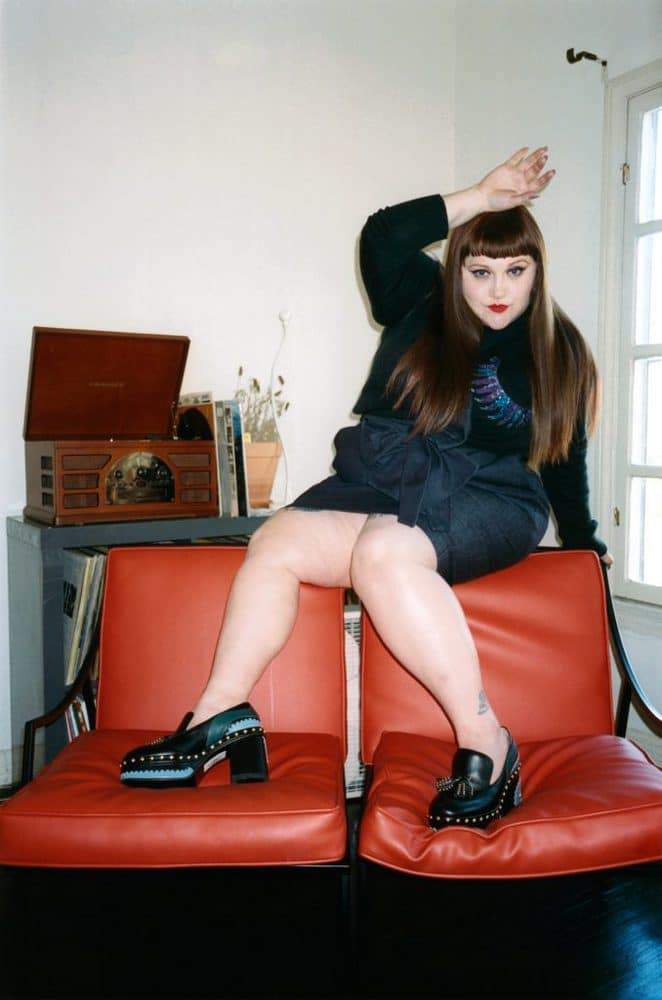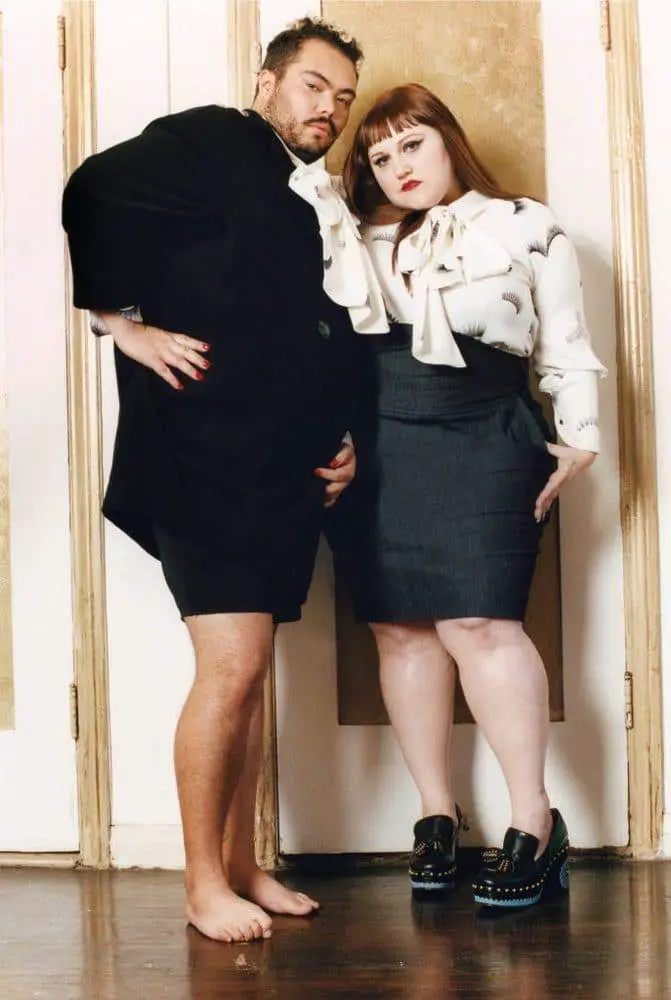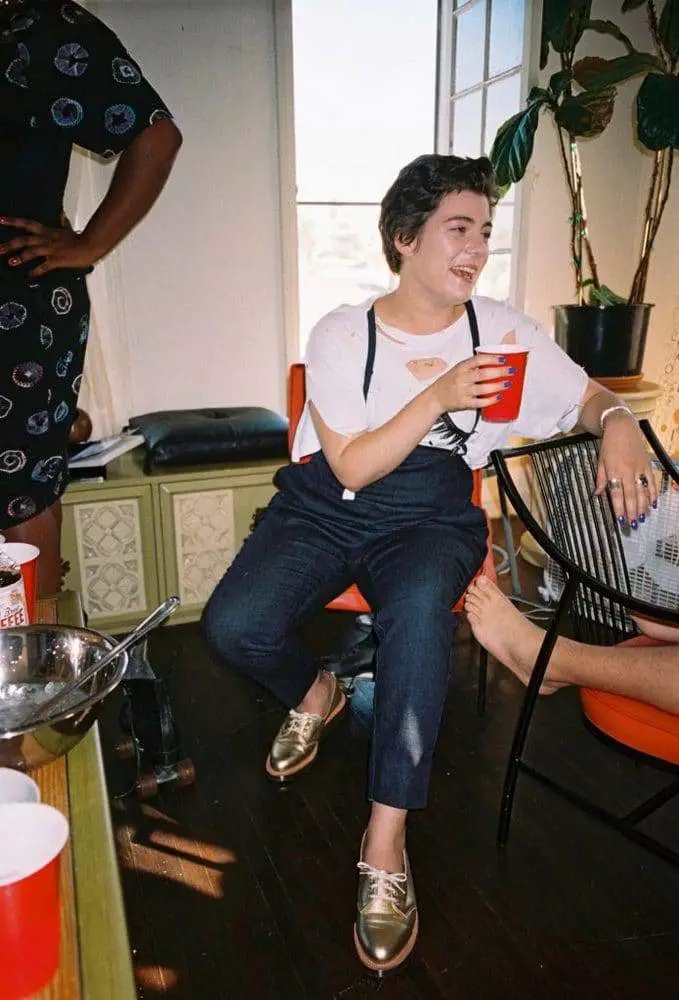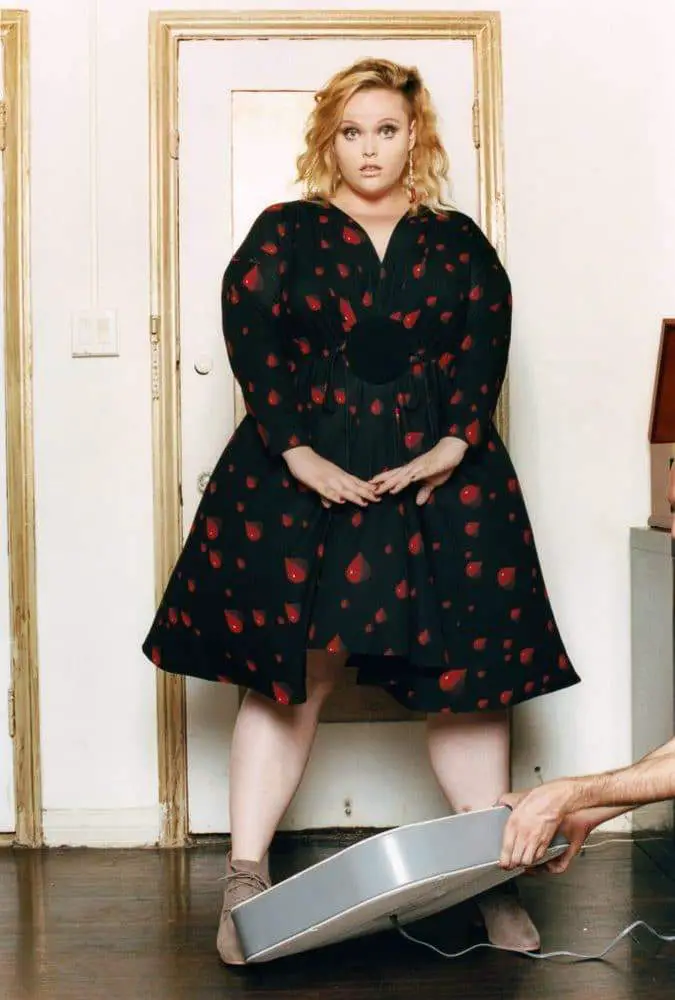 See what I mean? Beth surely put her stamp on this, with her love affair with makeup! I mean, eye pencil shavings, dripping red nail polish, and oversized lashes? Tons of fun, very playful, not for the shy! If prints, fun silhouettes and new shapes are your style, then this collection is right up your alley! I happen to looove the eyelash prints! And the eyelash tee… cheeky and playful!
"The best-loved shapes from Season One are reimagined, and new silhouettes added in denim and silk. Taking inspiration from Beth's most loved pieces from her own wardrobe, statement dresses include architectural style shift dresses with cinched waists, a cocoon-shaped wool coat, through to new takes on the relaxed, dropped-shoulder jersey styles from the first collection."
Shop the New Beth Ditto Collection TODAY, at Shop.BethDitto.com!
One thing I really love about this collection and Beth Ditto's stance on fashion is that she bucks the notion that fashion should be "flattering" or created to slim us down… Beth perspective and stance on fashion is that her collection is created to "celebrate, showcase and enhance."
Well, alright Beth… I hear you! This new collection serves up 11 pieces and is available in sizes 14-28 (UK sizes 18-32)!
So what do you think? How fun is this range?
Can you see yourself in a piece or two from this collection? Let's chat and talk more about this!