I love being asked questions, love being able to be of help anyway possible! I have been getting emails about what to wear, where to shop, and advice about events and such, and knowing how school was, I KNOW most questions are shared by many! So what I wanted to do was start to share these with you and the answers! If you have questions, please do not hesitate to email me and maybe your question will get answered here!
Hi Marie,

Happy day off it you have it. Okay so I have some questions and I know ms fashionista would know so I have been pushed into the business limelight while my dad has been ill and I have hardly ANY clothes that are career and career casual…

I need help with foundation garments…

I need to find some decent shapewear that can suck in all the bra strap fat on down…. I would like something very comfortable with firm control and doesn't ride or roll up or gut into my girly parts ya dig?

-Marna A.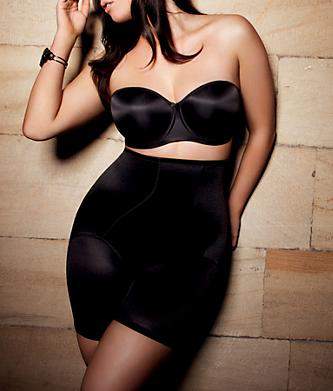 Hi Marna!
Thank you so much for reaching out! Okay, I think that your timing could not have been any better as I have had the pleasure of reviewing quite a few obvious and new shape wear brands that cater to the plus size woman!
Before I give you some recommendations, there are a few things to note when shopping for plus size shapewear!
One of the things that I will truly advocate for is investing in the right size! A lot of times when an item rolls or rides, it is because the fit is wrong. With shapewear we think we should or could get a size smaller to hold us in tighter, but sometimes, this can be counterproductive to our desired looks! When shopping, make sure that you check the measurements and size charts, as each brand has varying fits!
I love technology and the new innovations that are provided to us! More specifically to your request, you are looking for a shapewear item that smoothes out the back and that is comfortable, and I actually have a few favorites at different prices!!
Bali, Spanx, Yummie Tummie, Miraclesuit, Assets, and Squeem all offer amazing options- especially in the high waisted arena! I tend to gravitate to this shape, to prevent and smooth out my back fat and to cinch in my waist comfortably! I also find quite a few options that connect to, or leave room for your own bra- which is a blessing!
Check these Plus SIze Shapewear Finds!
I have found a few- some I found, love, or have!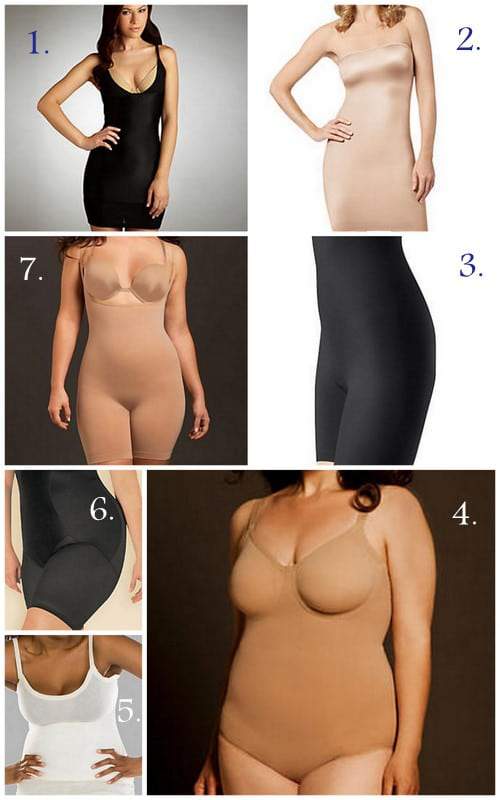 In order: 1. Yummie Tummie Slip (I have this one), 2.Spanx Body Slip, 3. Assets High Waist, 4. Body Wrap Bodysuit, 5. Yummie Tummie Tank, 6. Miracle Suit High Waist, 7. The Body Wrap Long Leg
To help you out, I picked out all of these options from Bare Necessities
, but you can also check out Nordstroms, Bloomingdales, and Macy's! I like to go to department stores because should anything go wrong, I can address quickly and I have experienced great service at these places!
Did this help a little bit?
If you are reading this and have some favorite shape wear pieces you use, sound off and let Marna know!