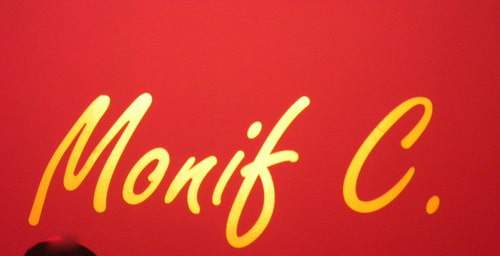 In celebration of her 5th year anniversary, Monif C. recently held a party showcasing her new Holiday Collection! In addition, she moved into a bigger and better showroom! So, yesterday, before Glen, Stephanie, and I headed back home and after we checked out of our apartments, we made a mad dash over to the New Monif C. Showroom!
We were greeted with Monf Cs right hand man, Brandon as he was working with a client- styling her in the Marilyn convertible dress! The new spot is so much fun!
Monif C Showroom Snaps: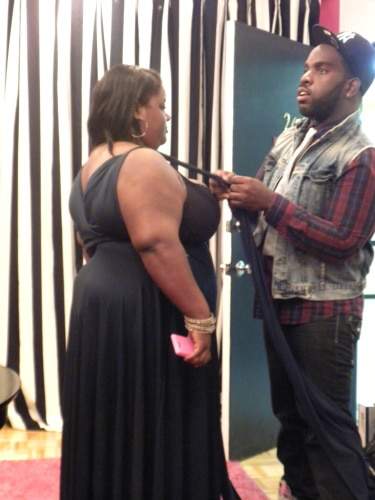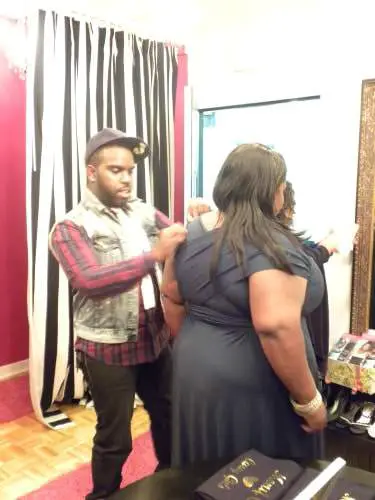 With instant smiles and a warm and cozy feel, the Monif C. showroom is a MUST VISIT! Pink Carpet, animal prints, stilettos, and a great black chandelier in the room- one could not ignore the wow factor!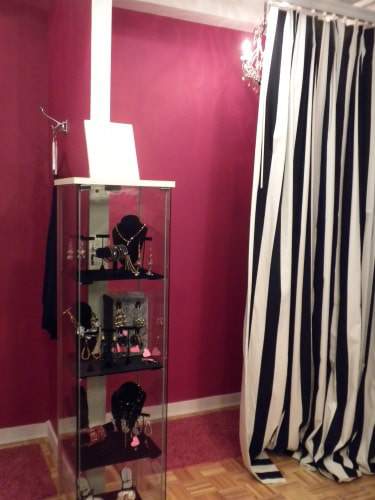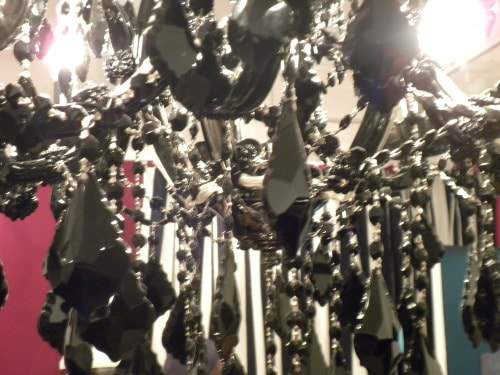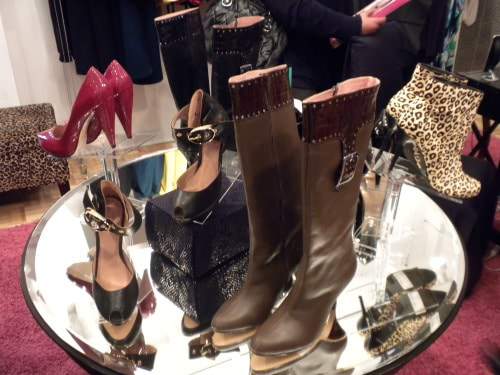 As a stickler for presentation, Monif C. definitely has the collection presented in a way that pulls your eye towards each piece! And the piece that drew me first, was of course, the Leather dress for Holiday! On Fluvia Lacerda, the pieces were fierce, and up close, they were even better.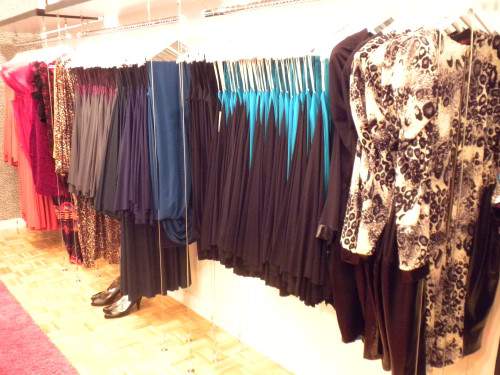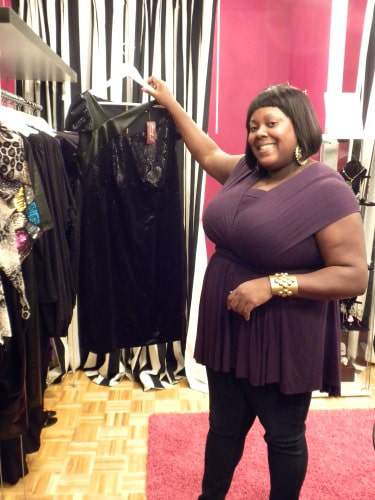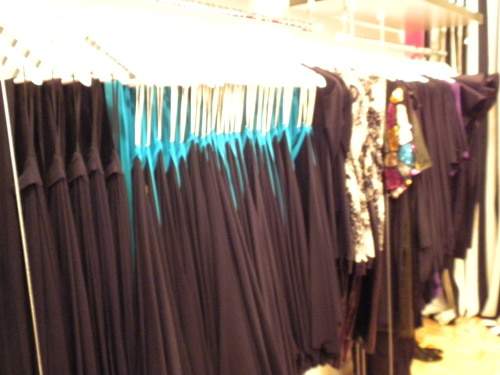 We chatted for a minute about Monif C.s next steps (NYFW anyone?) and shared our congrats to her for making it happen and delivering fashions for the contemporary and fashion forward plus size woman!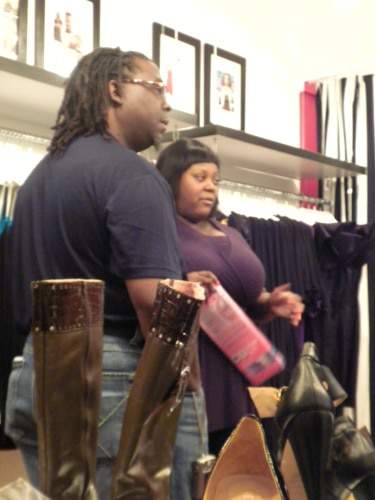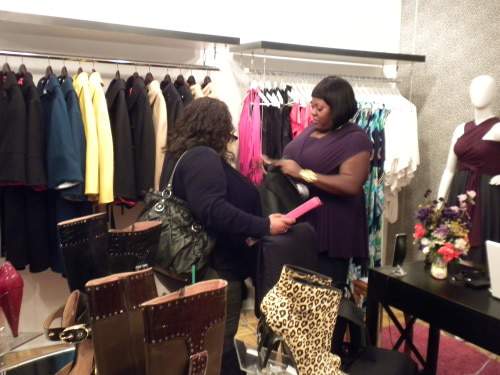 Make sure you visit Monif C. either online or in showroom!
Do you shop the collections she delivers and fashions for us? How could you not? LOL