I will forever love the color black. Some can debate the fact that this is a color at all, but you will always find a fun little black hole of clothing options that I live in. From habit to preference, there is always something chic about black, especially the perfect plus size little black dress.
So, when I got this Ashley Bodycon Bardot Dress from Premme, honey… I knew that I had to share this look with you! I mean… off the shoulder, midi length dress that skims the curves? With a segzy ass cutout?
How could I NOT love it?
Add to the fact that the fabrication is perfect and breathable for this Atlanta heat and humidity?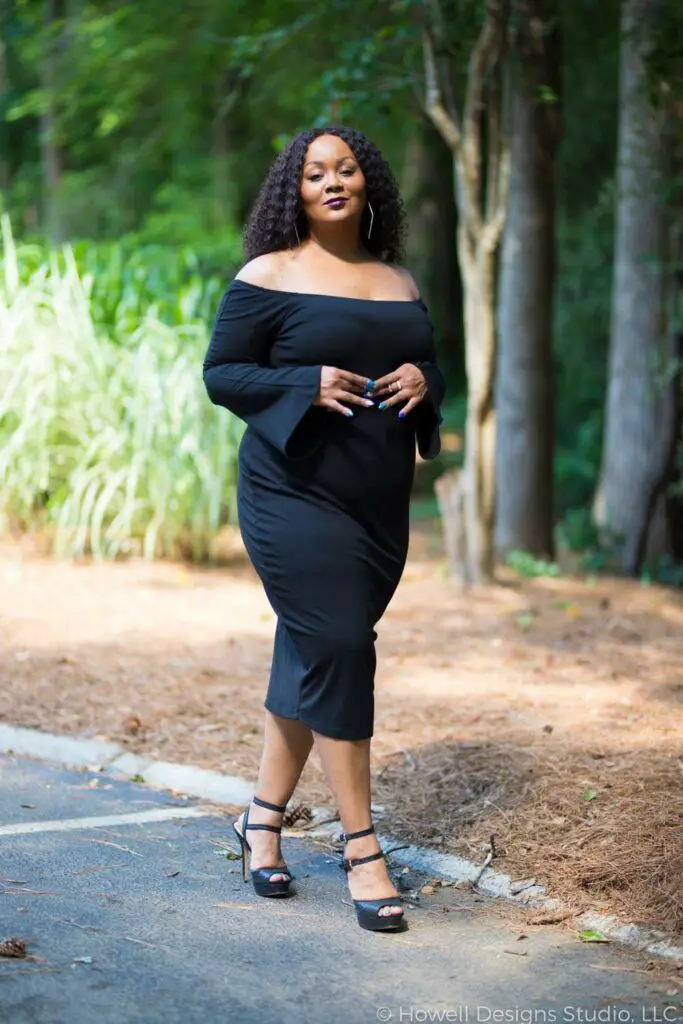 LITTLE BLACK DRESS PERFECTION.
Let me turn to the side so you can catch this cut out for you… you see this?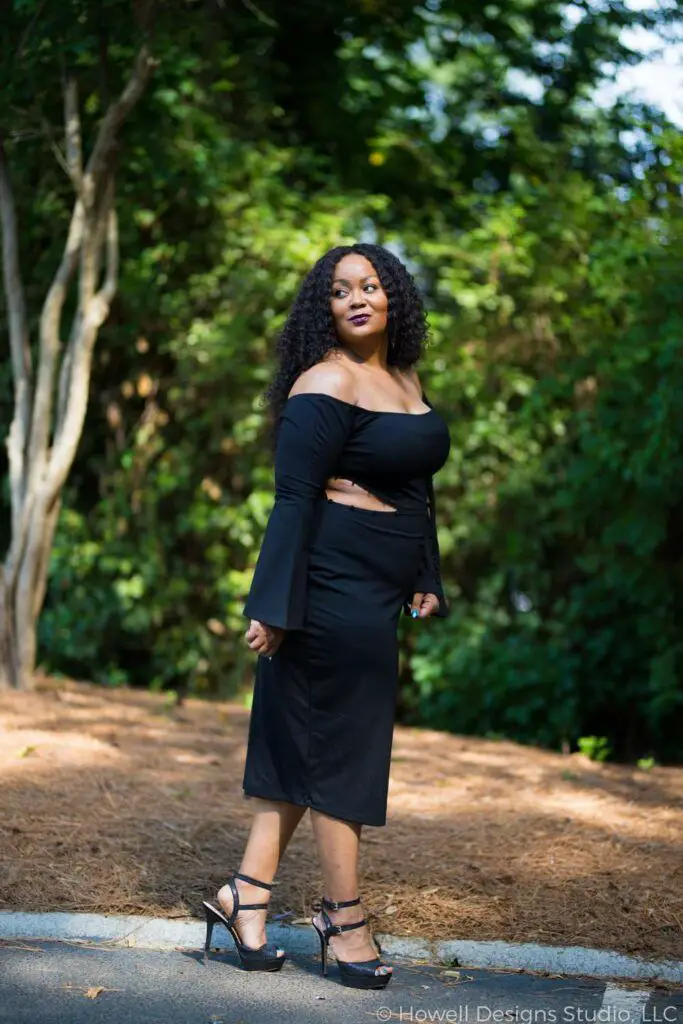 If you are into crop tops, looking for a new take on an LBD, then honey… this look is all for you. I probably should do a black strapless bra underneath, just in case there is a little peek a boo action, happening underneath it all… LOL
But, paired with my Sam Edelman heels, girl, I am ready to take on whatever is thrown may way for the night… (inserts a Heyyyyyy Boo)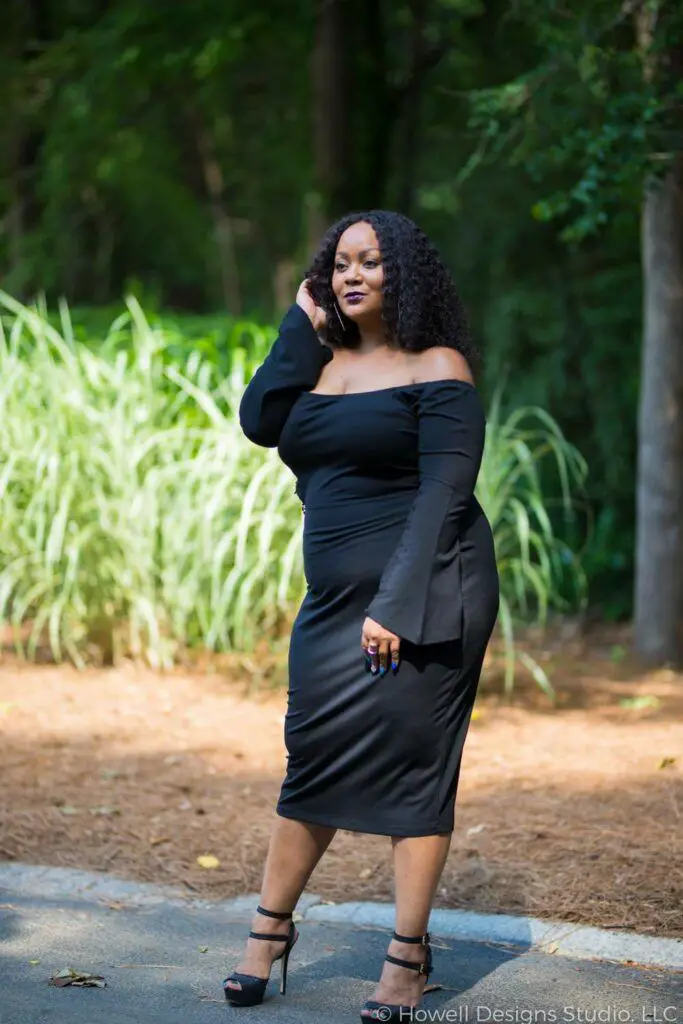 I can see myself rocking this dress on date night, to a cocktail party, out with the girls… this dress gives me options which is another reason why the perfect plus size little black dress is everything. Options, versatility, and flexibility with styling!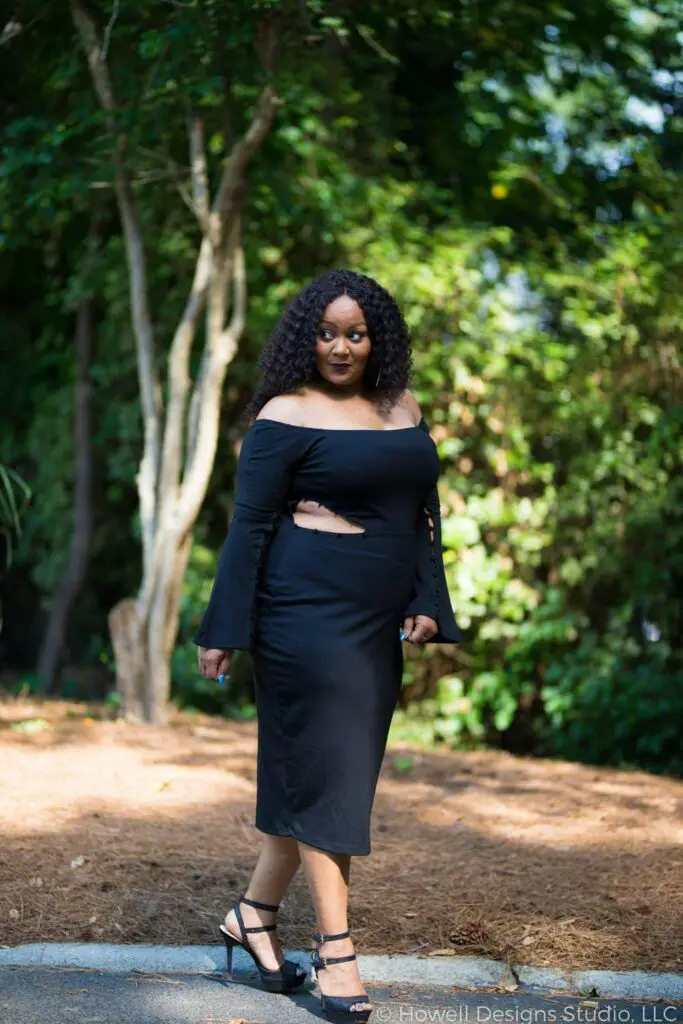 I honestly believe you can never have too many black dresses or dresses period, but with each black dress I own? Each one signifies a mood. Right? Right. You have your classic shift dress, the must have bodycon, the flirty and swingy a line option… and sometimes, the must have black maxi dress.
I mean… they all have their moods, am I right?
Well, to help you out and if this dress is a little bit too much for you, I have done a fun roundup of plus size little black dress options that you have to have for the summer!
You ready?
The Plus Size Little Black Dress Finds for Summer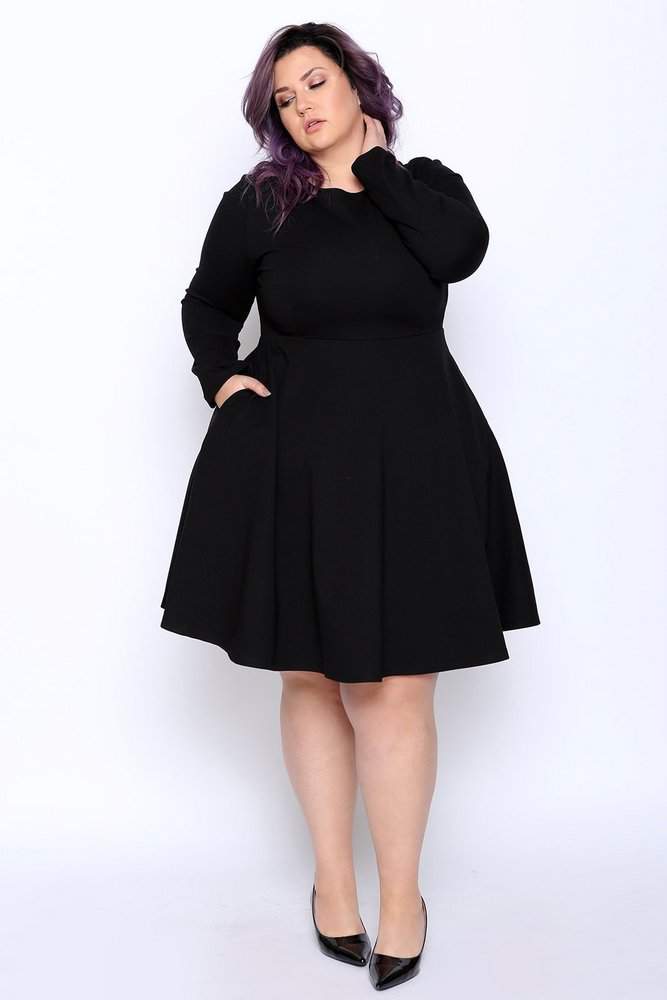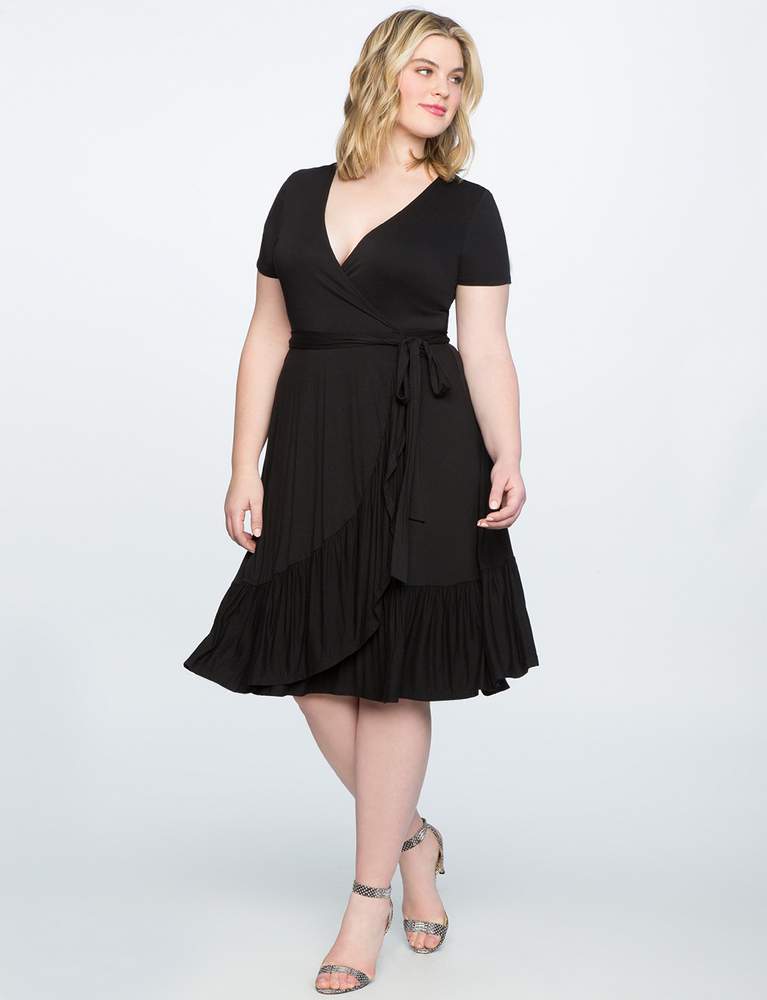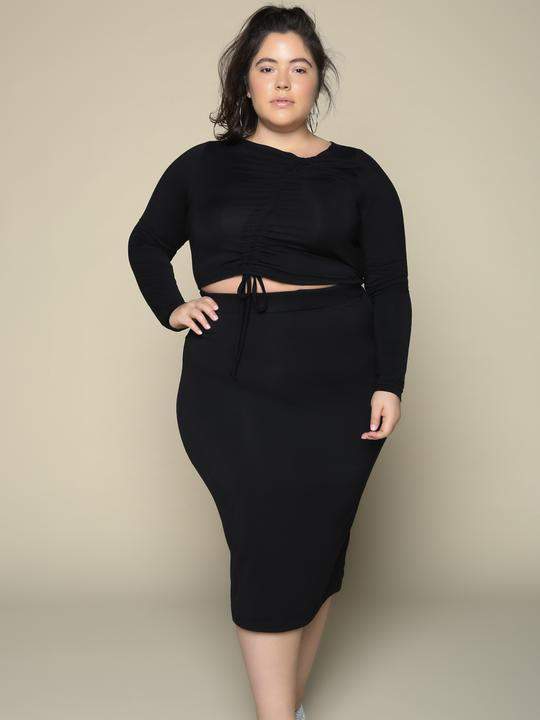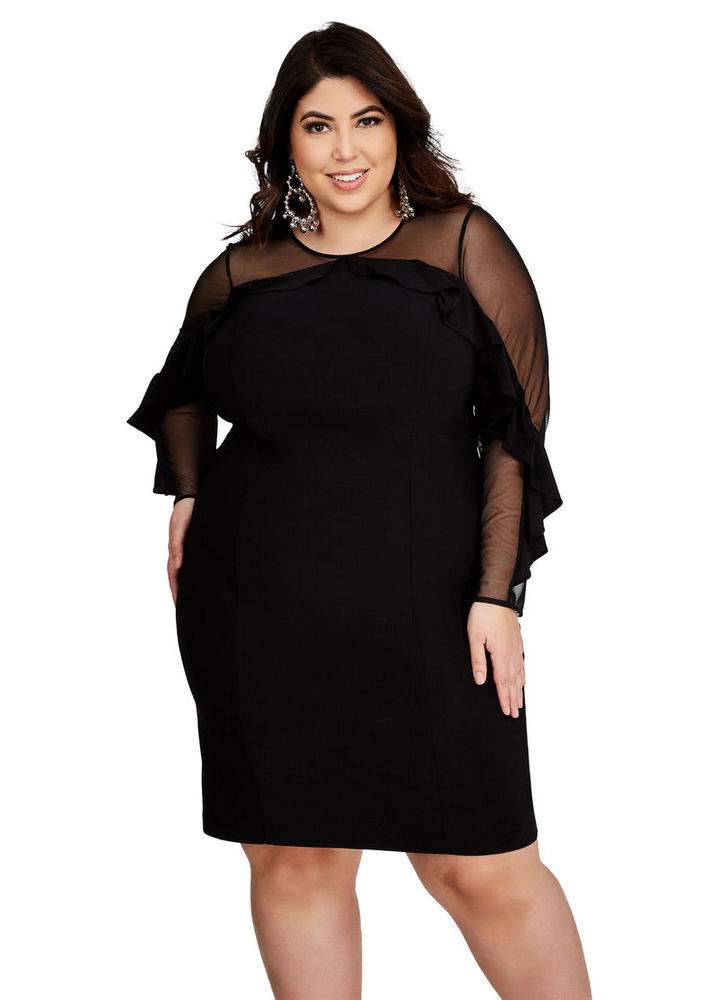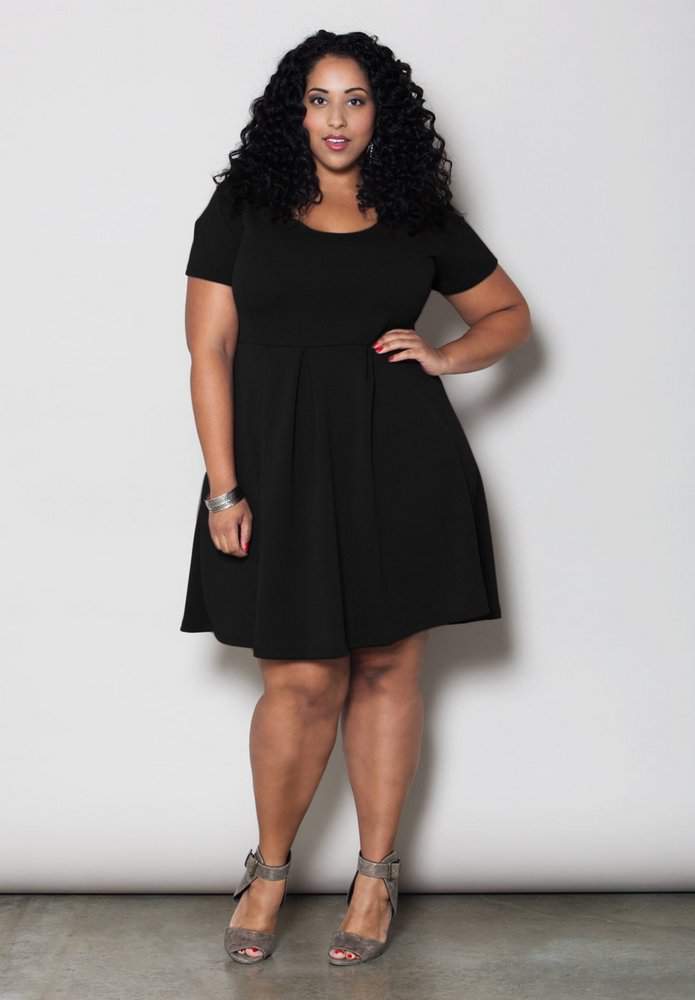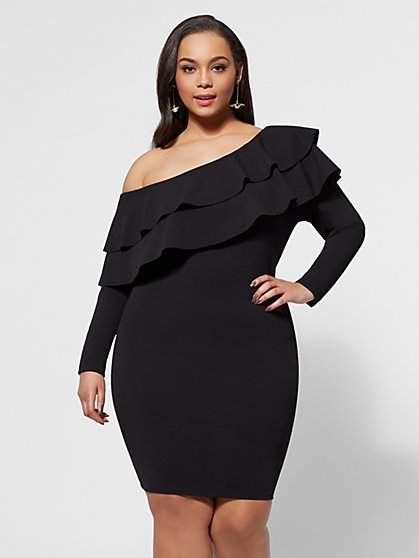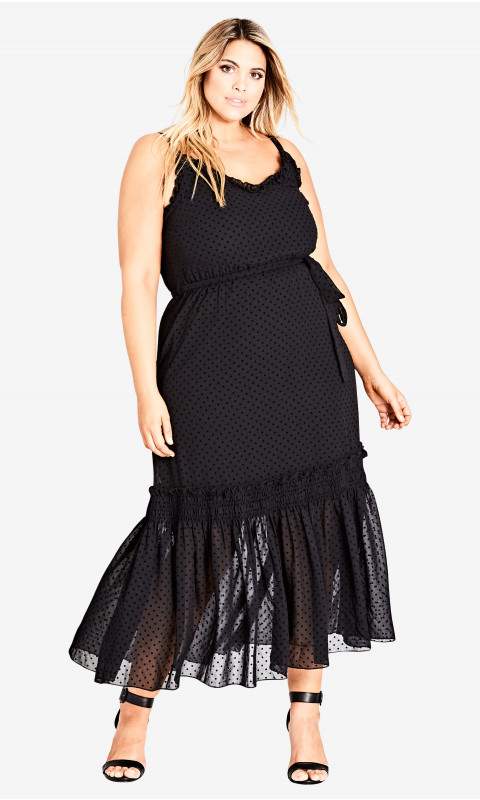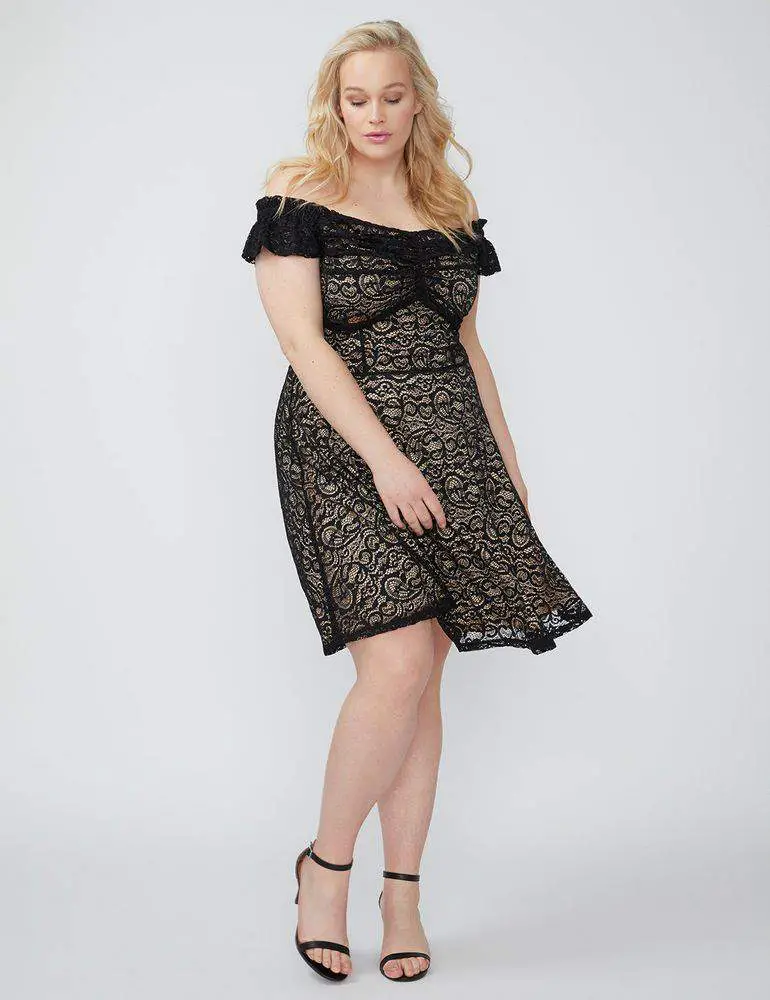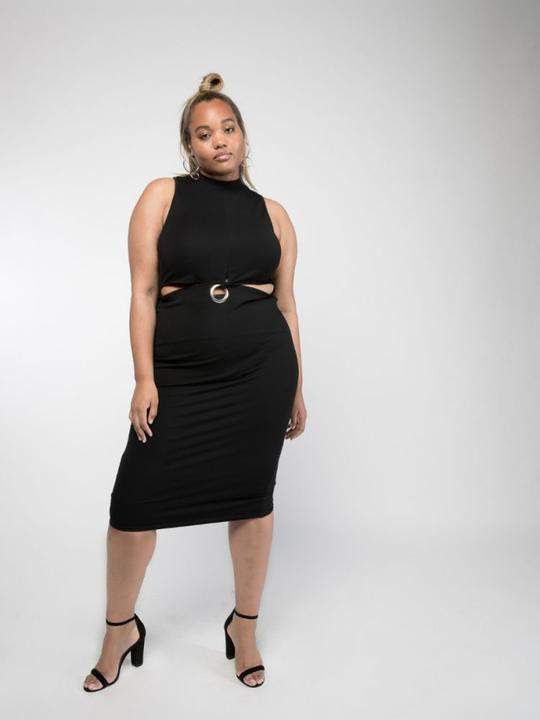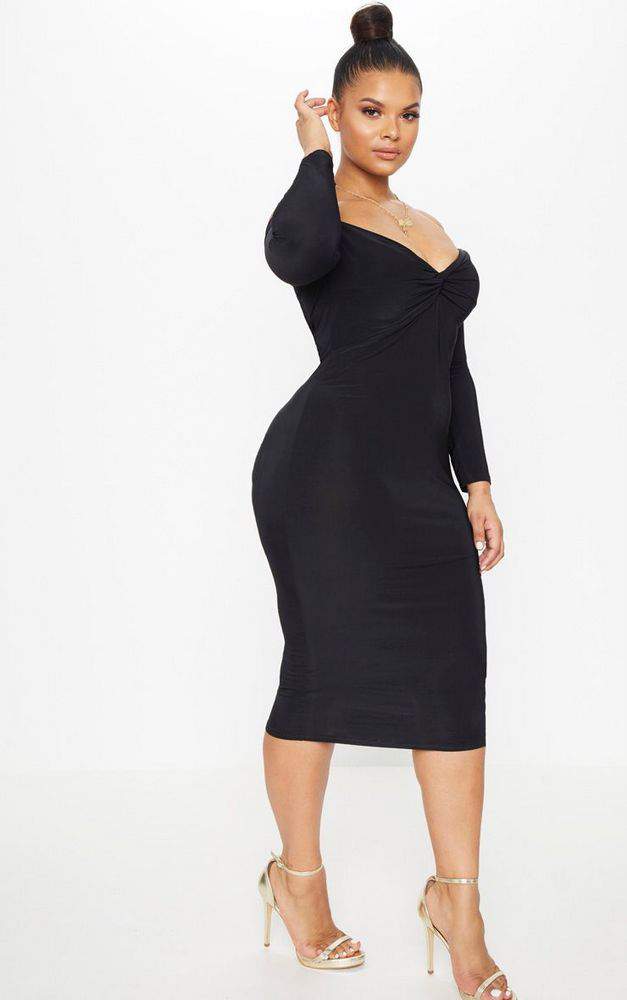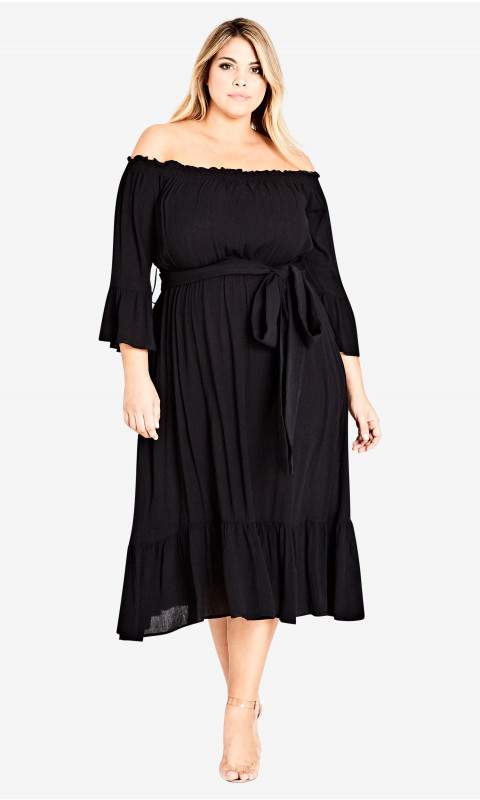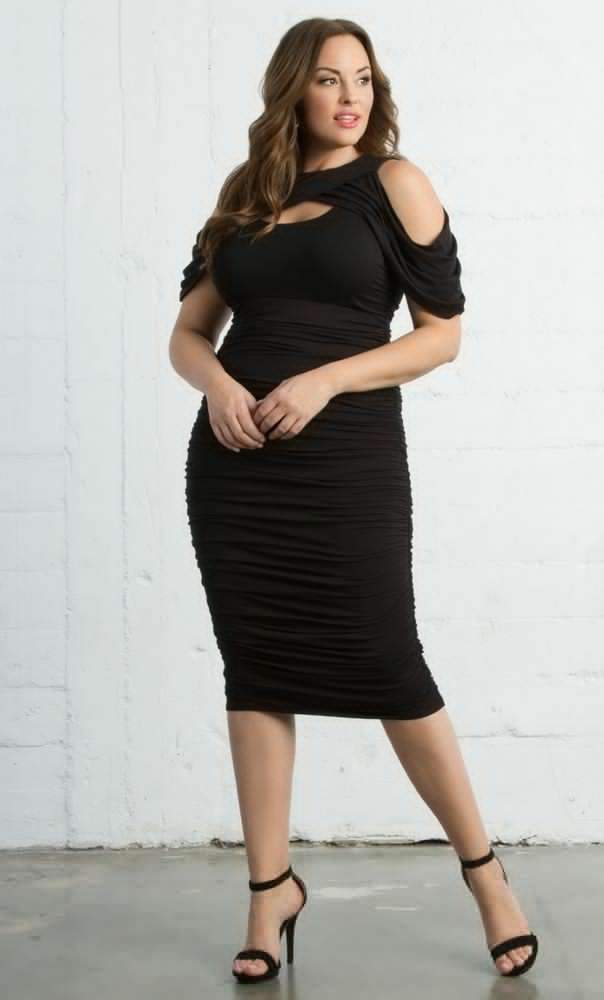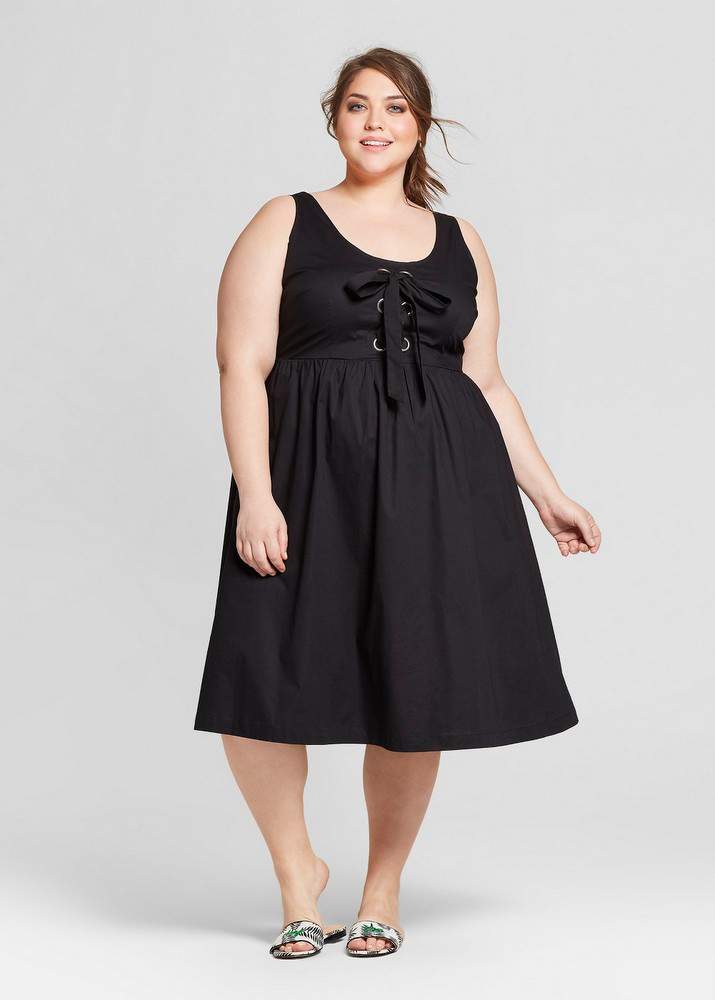 Sooooo which ones piqued your interest?
Which ones catered to your style and needs? Are you a fan of the LBD? Better yet, how many do you have?
Shout out to Howell Designs for the photos!