When it comes to bathing suits, there are several unspoken rules. Two piece suits are sexy, edgy and are made for turning heads. One piece suits? They are modest, demure, and let's face it… BOOOOOOORING! You won't be the belle of the beach in a one piece. One piece suits are NOT made for making a splash, so don't even try. Don't try, that is, if you believe this rule.
We at The Curvy Fashionista believe with all our hearts that such rules are made to be broken. Who pays attention to the rules given to us curvy girls anyway?!? We want to show the world that a one piece bathing suit can be JUST as edgy, sexy, and "stop what you are doing and look at me" fabulous! Are you ready? Keep scrolling to peruse our pretty assortment of swimwear that's not your mother's one-piece!
15 One-Piece Plus Size Swimsuits That'll Have You Poolside Pretty!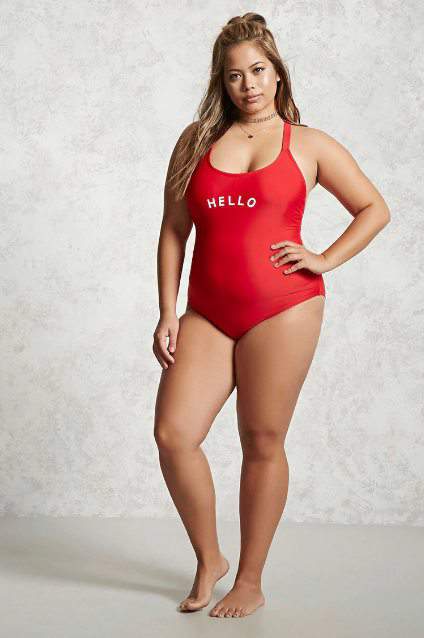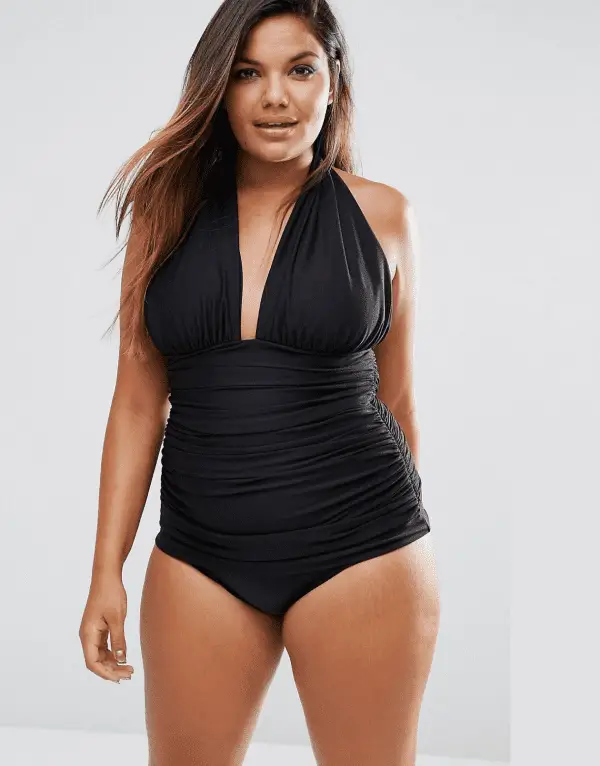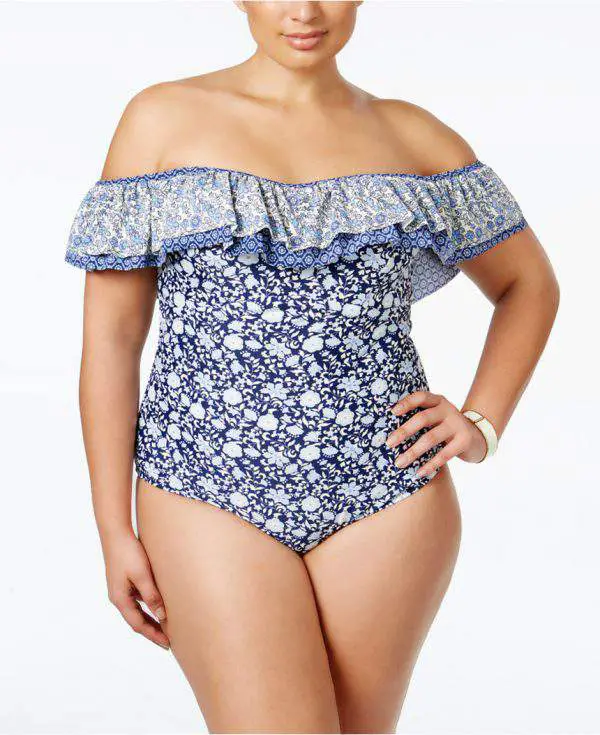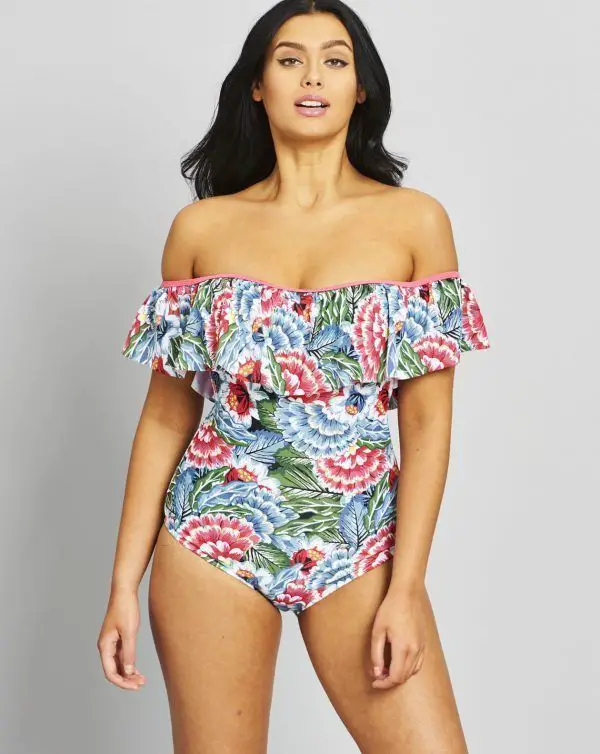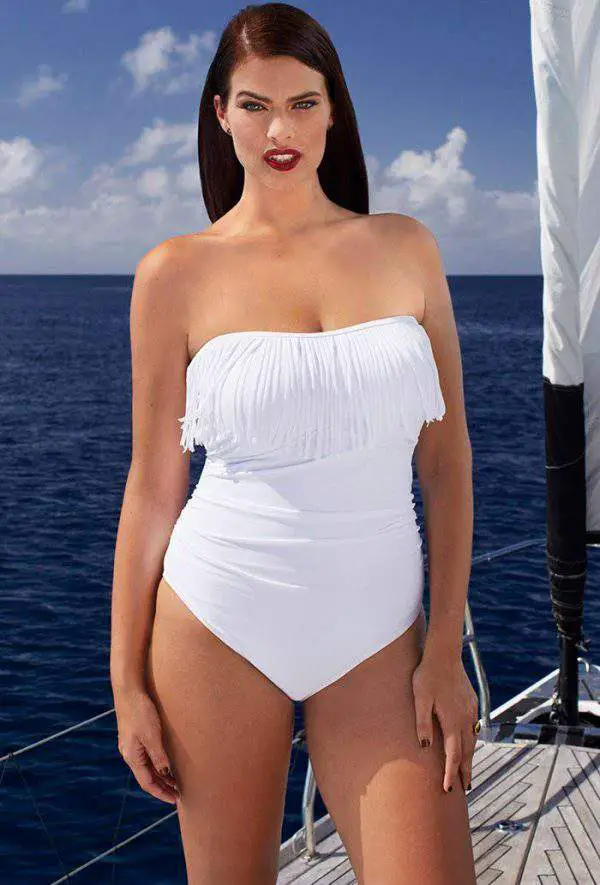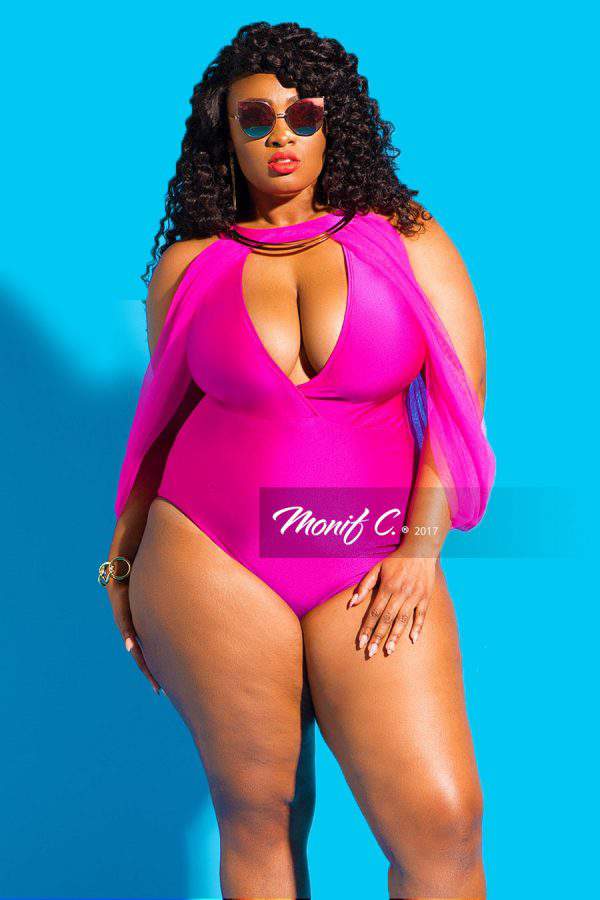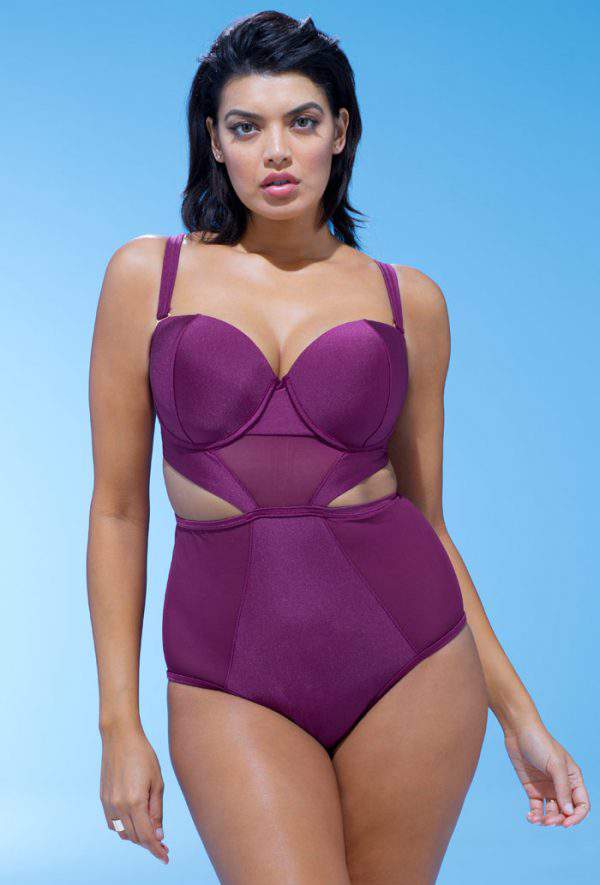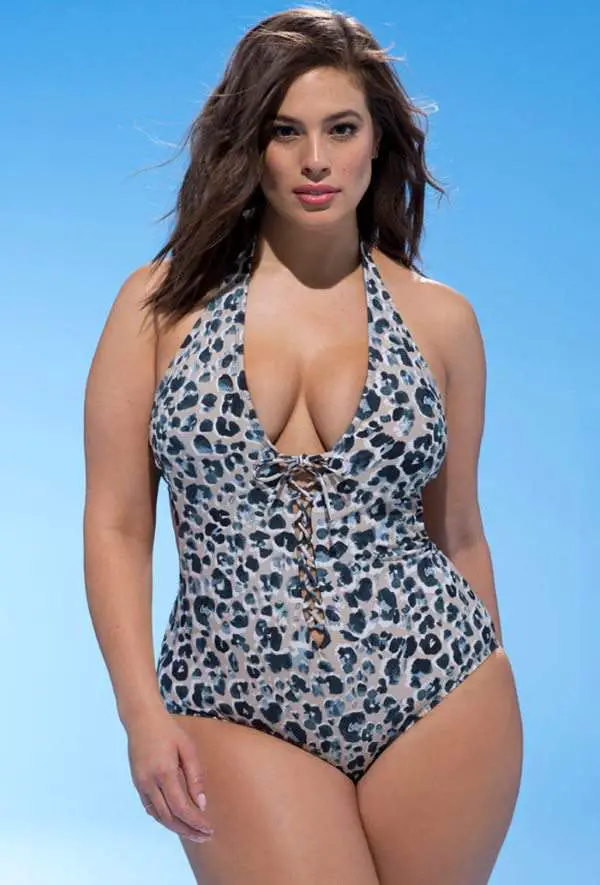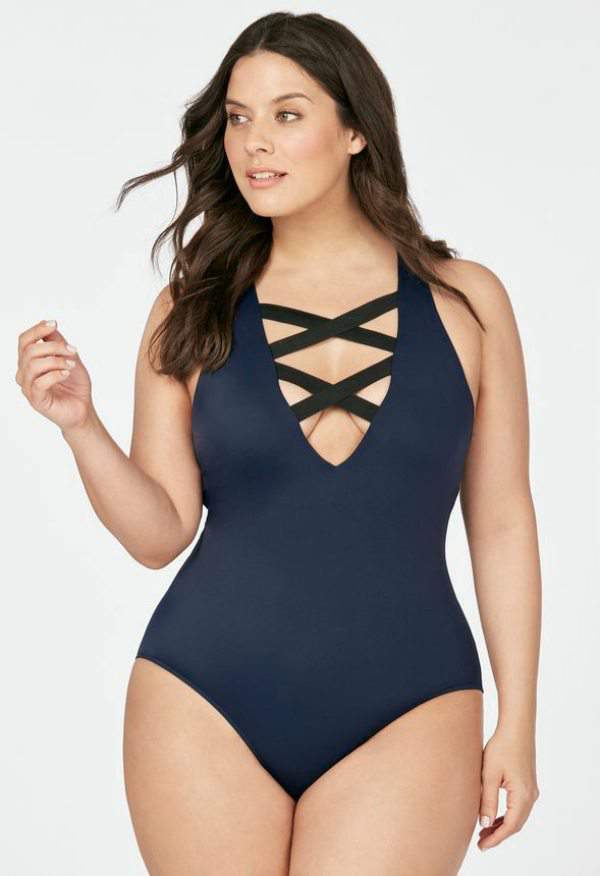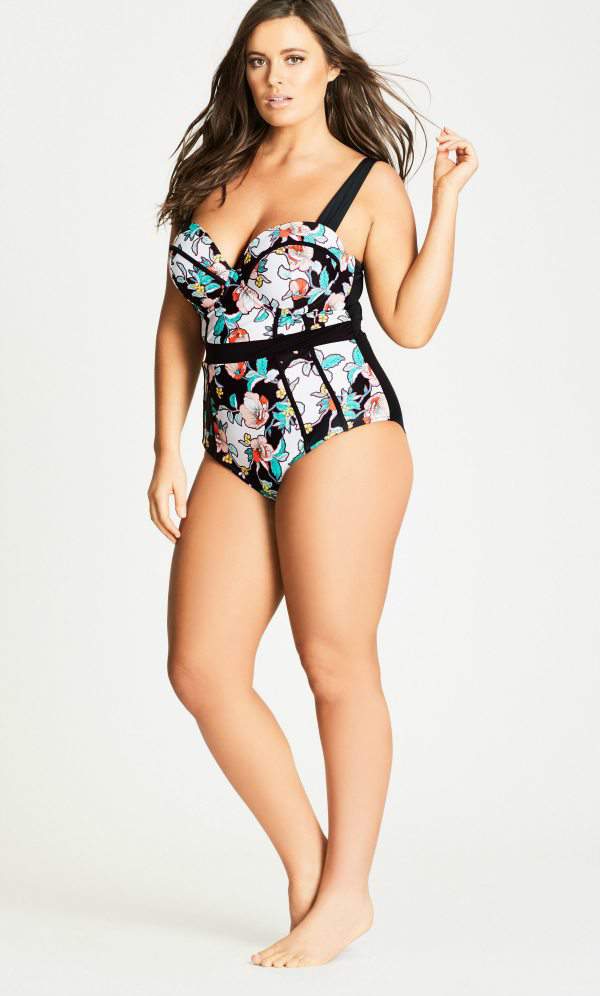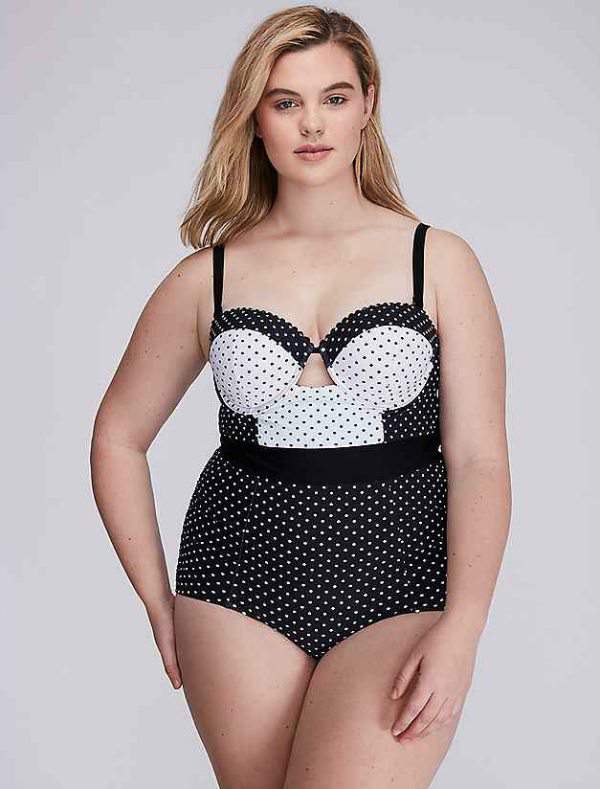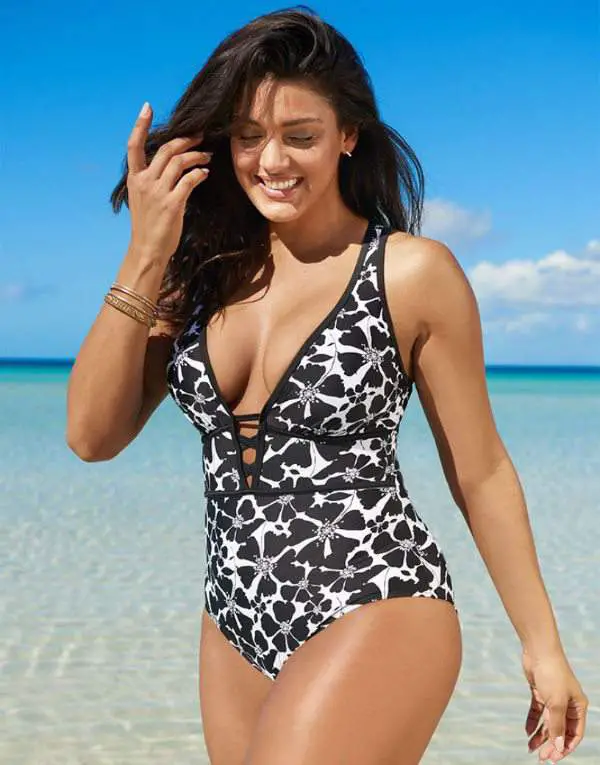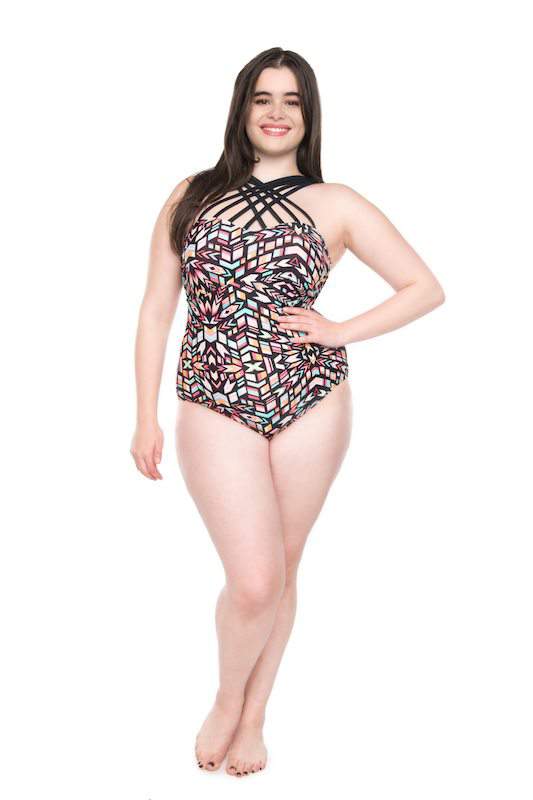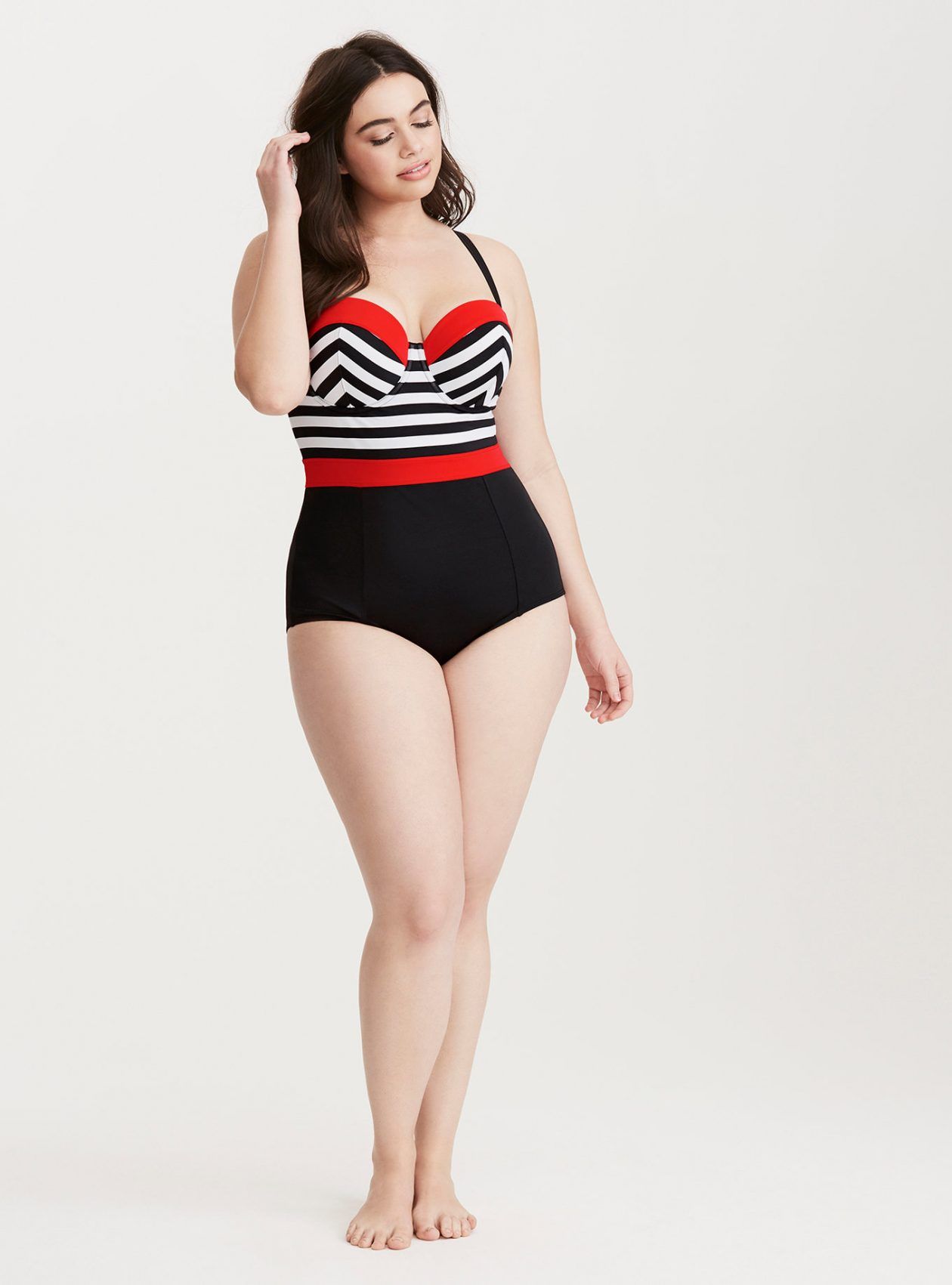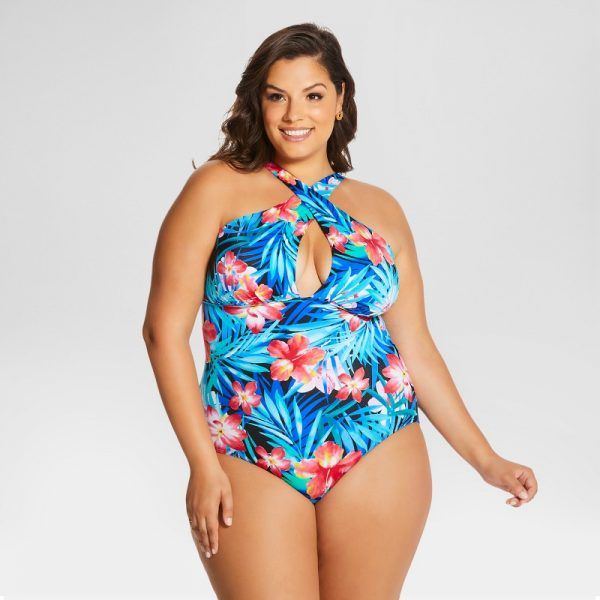 When we said we were going to show you one-piece swimsuits that were not for the faint of heart, we meant it. These ten One-Piece Plus Size Swimsuits are unique in price and design, but they all will make a gorgeous statement for the lucky ladies who rock them. Whether you are heading to the beach, to the lake, or your local pool you deserve a bathing suit that will make you feel SWIM-sational!!!
Which of these 10 one-piece plus size swimsuits are YOUR favorite?
Are you a fan of ruffles, tribal prints, lacy black, halter tops, or bright neon? Tell us all about your pick in the comments! We want to hear all about it!!!