Marie's Note: Today, we welcome one of the hottest makeup artists and women who I admire. Melissa Hibbert– of PROliphic Beauty, who beat my face for my blog anniversary party, has just launched her own makeup line and I wanted her to share some her beauty tips trends for spring!
Each season, new Beauty and Fashion trends emerge and this Spring/Summer, it's all about the vibrant Coral/Orange Lip Color. I have never been afraid of color, but if you are, you can always mute it down by blotting. Conversely, if you want to Glam it up, you can layer on some gloss and voila, you're turning heads! Coral/Orange Lip Colors can be worn with anything!
Let's say you are choose to wear all black, well, a pop of color of the lips is all you need. But let's say you wear Pink or Blue, it's still a perfect contrast and certainly makes a statement. Keep in mind that the rest of your makeup should be kept simple – all you need is a little Volumizing mascara and a soft creamy hi-lite on your cheeks.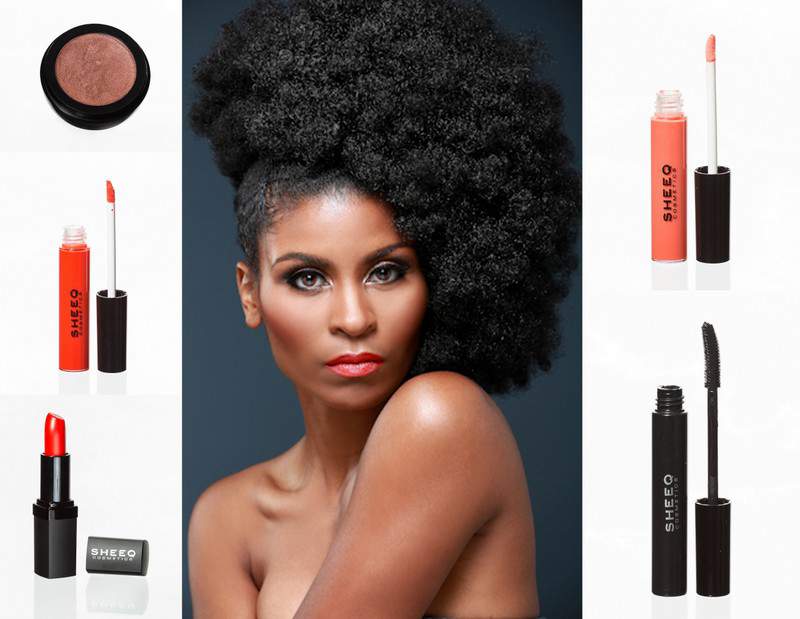 Clockwise: Try Hi-Glow Cream Face Hi-Lite, SHEEQ Cosmetics Coral/Orange moisturizing lipsticks and glosses – they glide on smoothly, and the Vitamin E will moisturize but your lips, leaving you with long lasting, bold lips—perfect for spring! "Heutopia" Lip Gloss, "Volumizing & Mascara" – Intense Black, "Just Out" Lipstick – Creamy Matte Orange, or the "Hot Flash" Lip Gloss!
What do you think of the trend of Oranges and Corals on the lips? Is this something you would see yourself doing? Leave a comment below and Let's Talk about it!