Looking for a sleek, bold, and chic plus size cocktail dress that will wow the crowd, without completely breaking the bank? Well, there is a new brand who has just extended their sizes into plus sizes! Over at Nordstrom, they have been making good on their promise for more access to plus sizes and inclusivity with the launch of Dress the Population in plus sizes.
First, there was the news that Nordstrom was going to provide more plus sizes, then there was the addition of plus sizes to the contemporary brand, Leith, Nordstrom's own brand, BP, and now?
We have a contemporary dress brand who is giving the plus size woman a little something extra to play in… and we know that you are going to love what they are serving up!
From the Nordstrom site:
Launched in Los Angeles in 2011, Dress the Population is known for its fresh take on eveningwear geared toward dressing women with a chic, spirited approach to style.

With the goal of making quality design accessible and affordable, the company offers fashion-forward pieces that run the gamut from sequined jumpsuits to sophisticated little black dresses and glamorous gowns.
Basically, we have a little more to play in- a dress brand that produces ethically, is accessible, on trend, and that turns a head or two… or three.
This collection reminds us of an updated mix of Eloquii and Tadashi Shoji. Sequins, lace, body conscious and modern silhouettes?
Ohhh yes.
Step up Your Dress Game with Dress the Population in Plus Sizes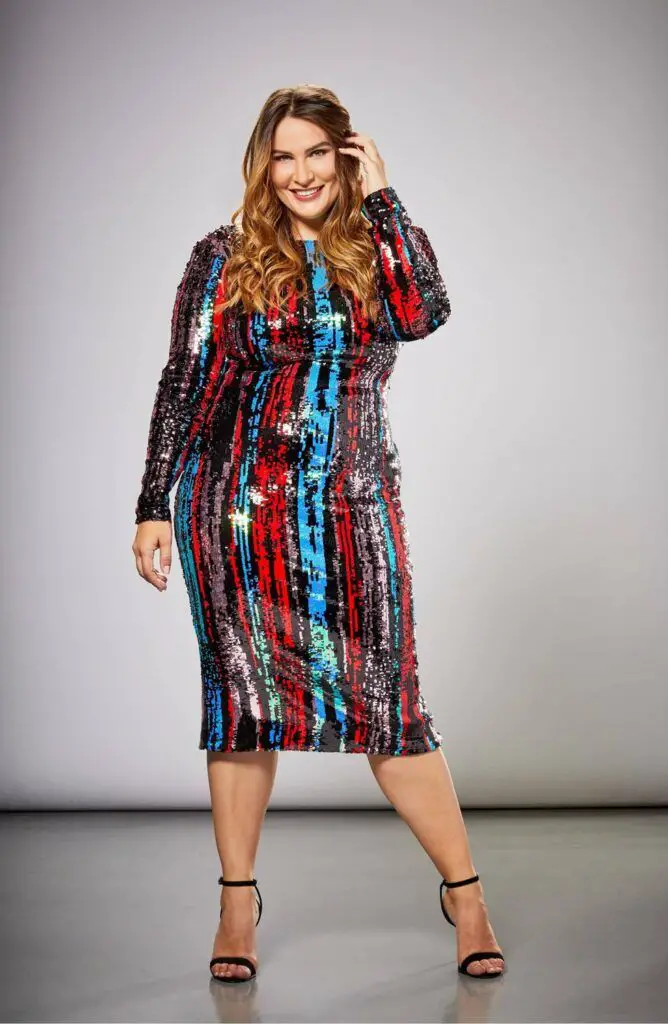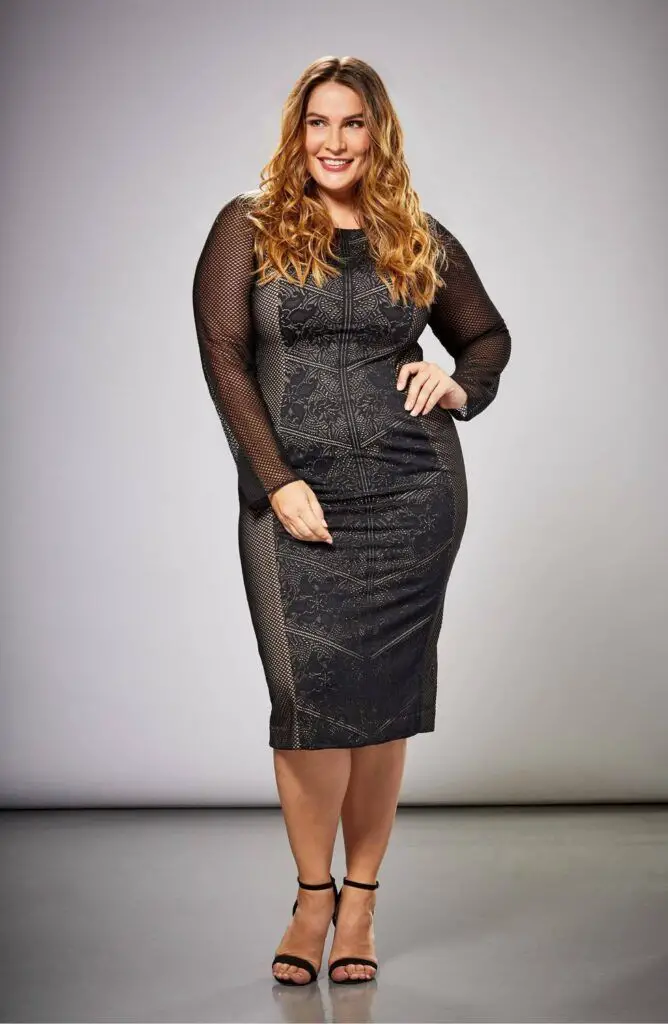 Fun right? Fancy? Bold? Playful? Chic?
Listen… there are a few things I fully appreciate about this brand and collection… The sequins? Goes all around the dress.
You know what we mean! How many times do we get a dress that has a party on the front but boring as hell with a ponte knot on the back? Thank you to the full construction and thought here!
Now we must admit that the size chart could be a bit more friendly- going up through a size 3X, but according to their size chart, this only equates to a size 20…
We will get to the bottom of this. Hopefully the brand recognizes this sizing and fully expands out to a 4X as Leith does- at the minimum- OR reconfigures their fit and sizing…
BUT, for those of you who are wowed, you can shop the collection now!
You can shop Dress the Population, exclusively at Nordstrom.com
While we love what they fashioned in plus sizes, there are a few looks that we hope that they eventually make into plus sizes… as a matter of fact, here are a few of our favorite silhouettes and looks that we hope to see in plus soon:
But wait…
Check out this JUMPSUIT! I can definitely see this as the perfect New Year's Eve Party number!
Do you see what we mean? These could easily be done in plus sizes… right?
Hopefully, this collection moves so well that we get the option to have the full range available to our curves!
Overall, what do you think of the collection and this ethically produced clothing brand? Are you a fan? See something you like? Let us know in the comments below!