Have you been on a hunt to find either ethically sourced or sustainable plus size fashion options? As more brands are becoming more aware of and proactive on their economic footprint and the demand for sustainable plus size fashion increases, so do the options. And today, we are excited to introduce you to a NEW sustainable brand that includes plus sizes up through a 5X! Get to know Almost There!
We are dedicated to making a difference in the world. We believe that saving our planet and making a profit should not be mutually exclusive. Almost There
This Los Angeles based brand is one to watch. Thanks to a tip from PS. It's Fashion, we have been watching Almost There count down its launch over on Instagram.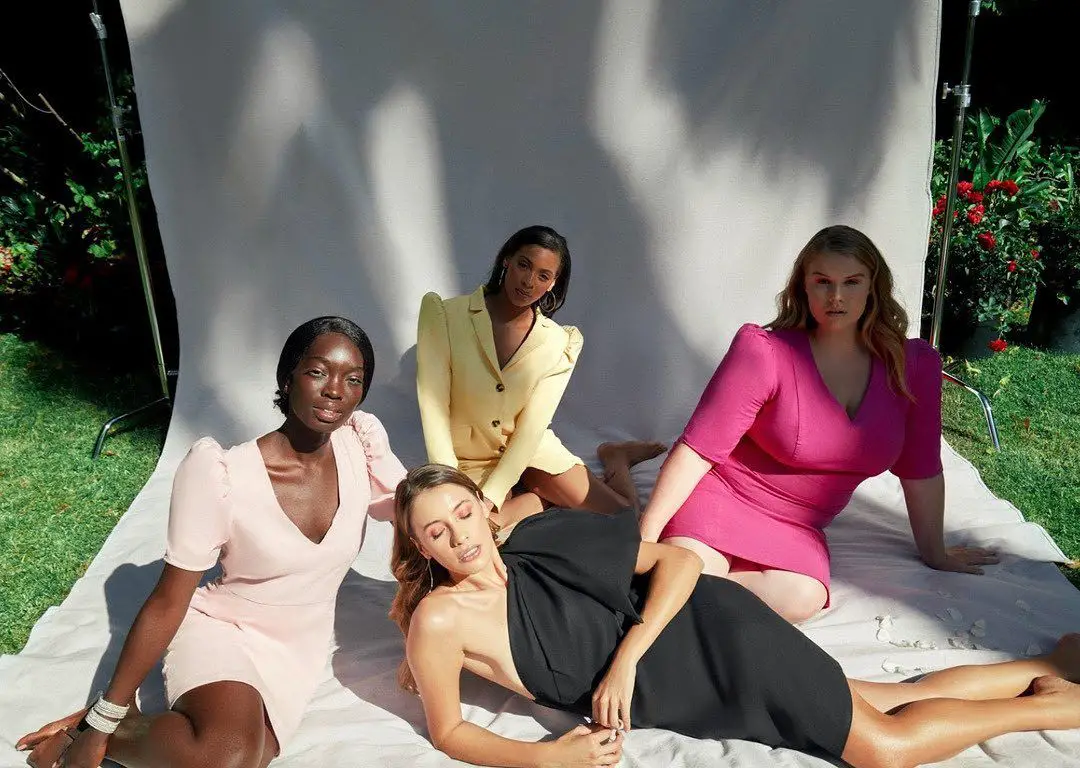 And the pictures are pretty!
First Look at the Inclusive Sustainable Brand up through a 5X, Almost There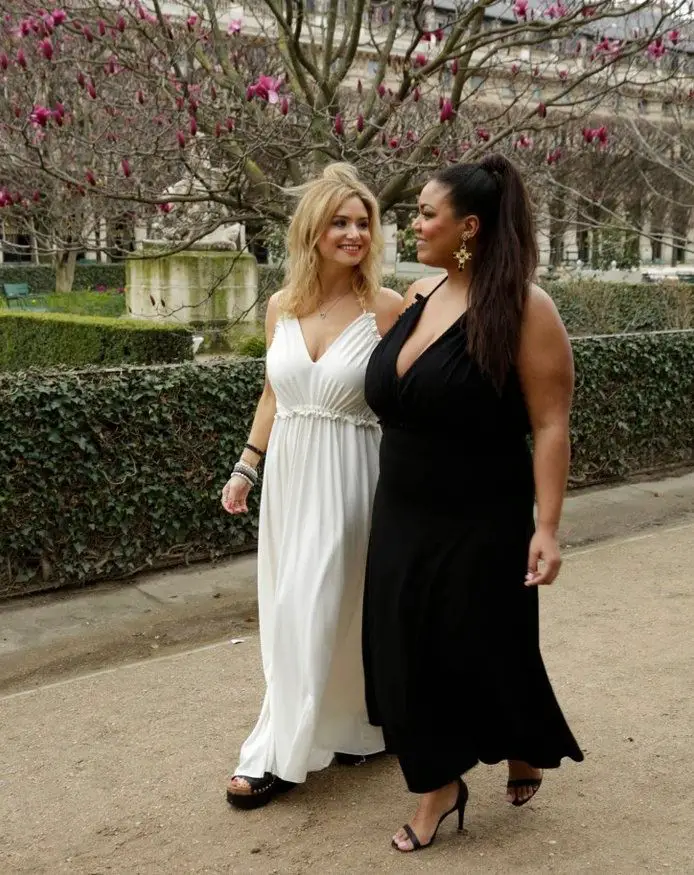 Immediately, we were intrigued with the styling, the size range, and the ethos! We were getting 40s vintage Hollywood vibes, a little bit of the 80s, and all things style. But even more impressive? The line was intentionally sustainable, up to a 5X!
We are here for this.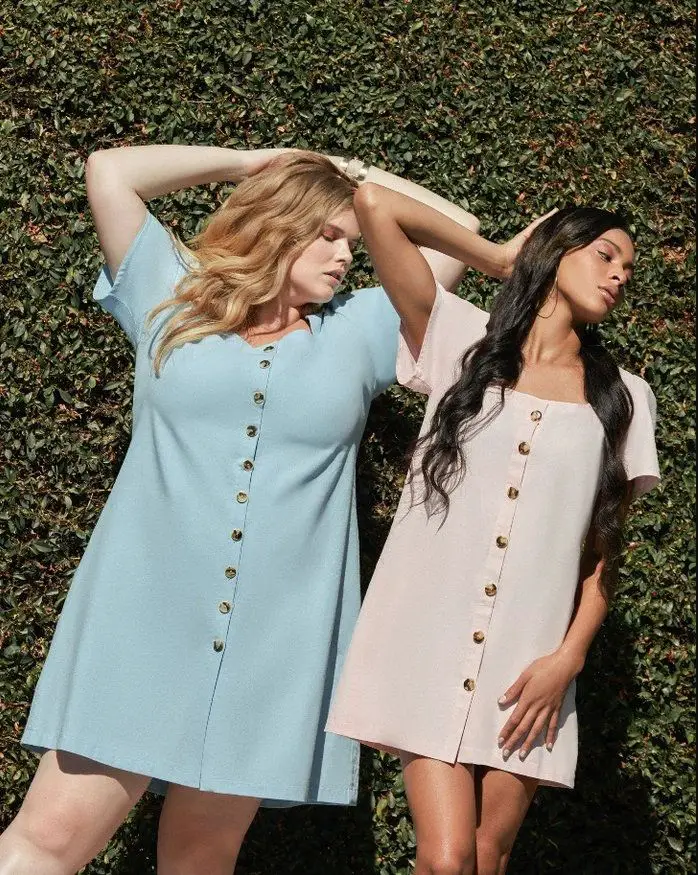 Made and designed in LA, creator Celine Kabaker wanted to create a brand that was as inclusive as possible.
Our mission is to create an edited trend driven, lifestyle brand for women, inclusive of plus sizing, who do not want to break the bank and feel good that their fashion choices are protecting the environment.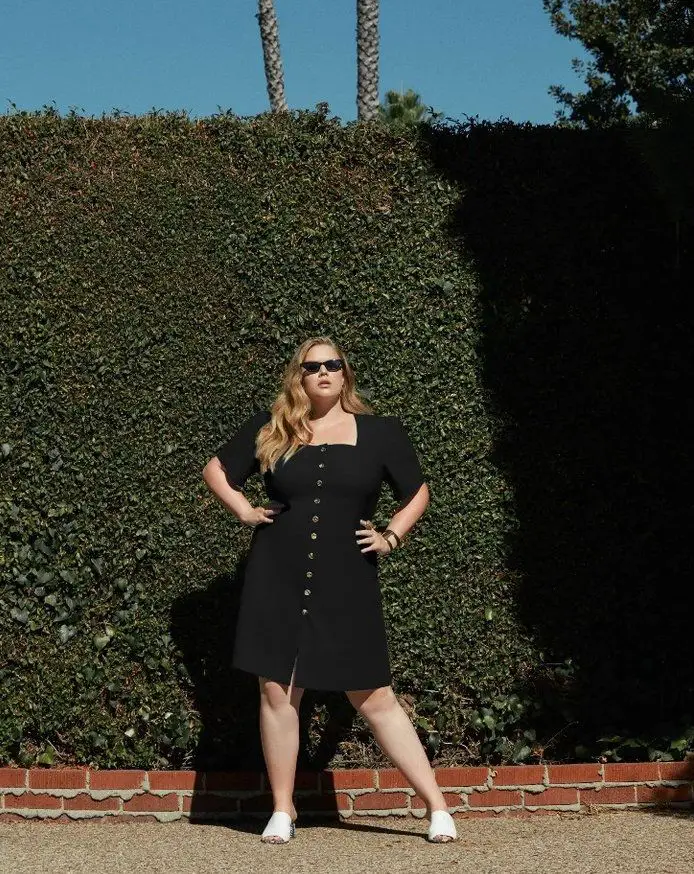 We like the sound of that. Being able to combine fashion and sustainability, especially now? It is much needed.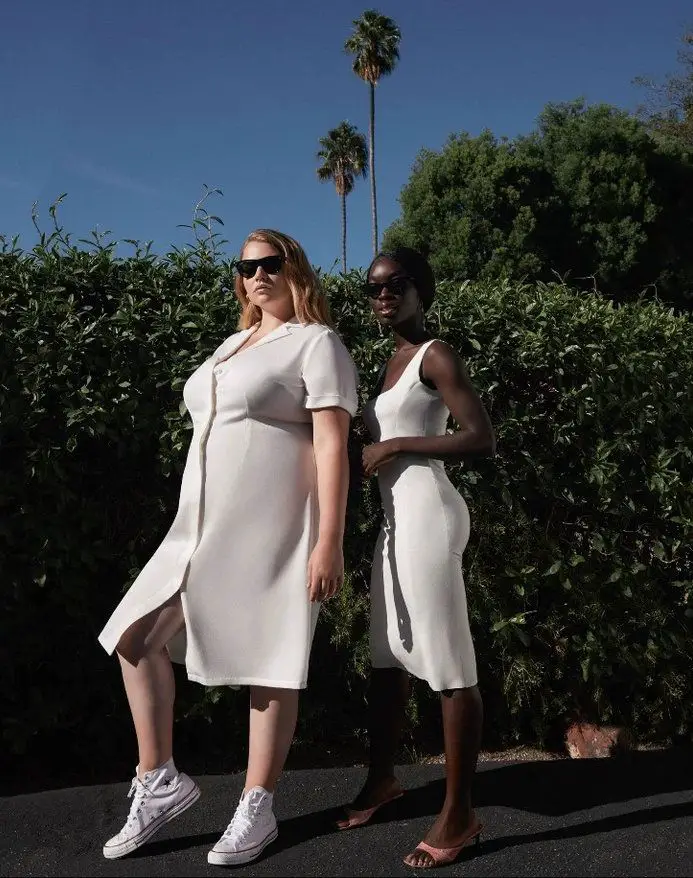 For those of you who are curious about the sizing, we compared their sizing chart to Torrid's and Almost There's size 5X will fit slightly smaller than a Torrid 5X. Make sure to take a look at the brand's size chart to get a better idea of fit.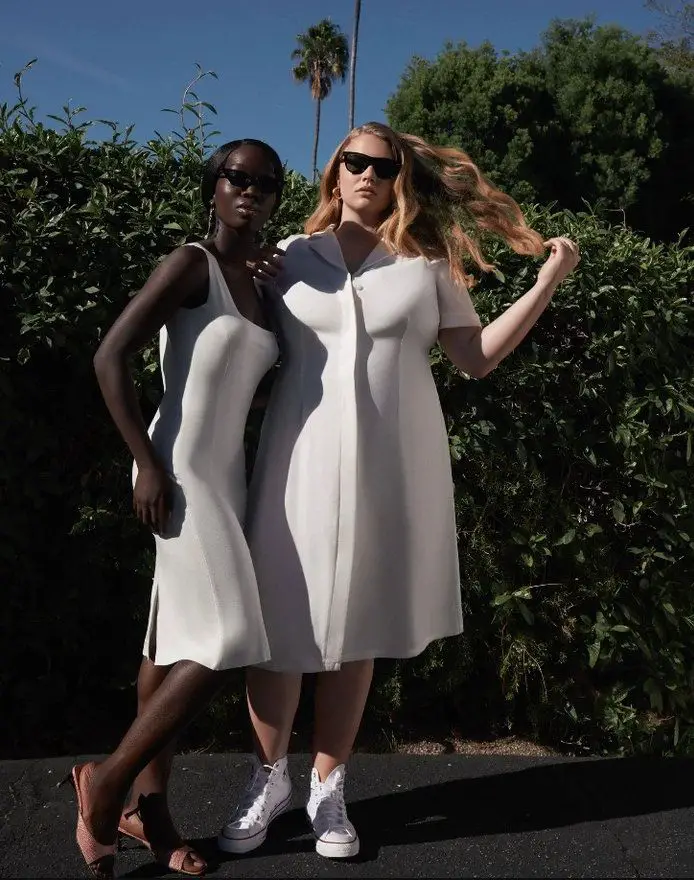 BUT what we did notice, especially in the pictures, is that there are some styling differences in the plus vs straight size options, especially in the arms. So, perhaps they have already considered fit constraints and challenges we have?
Ohhhh and yes. Almost There does ship internationally!
For those who want to know about what makes Almost There, sustainable?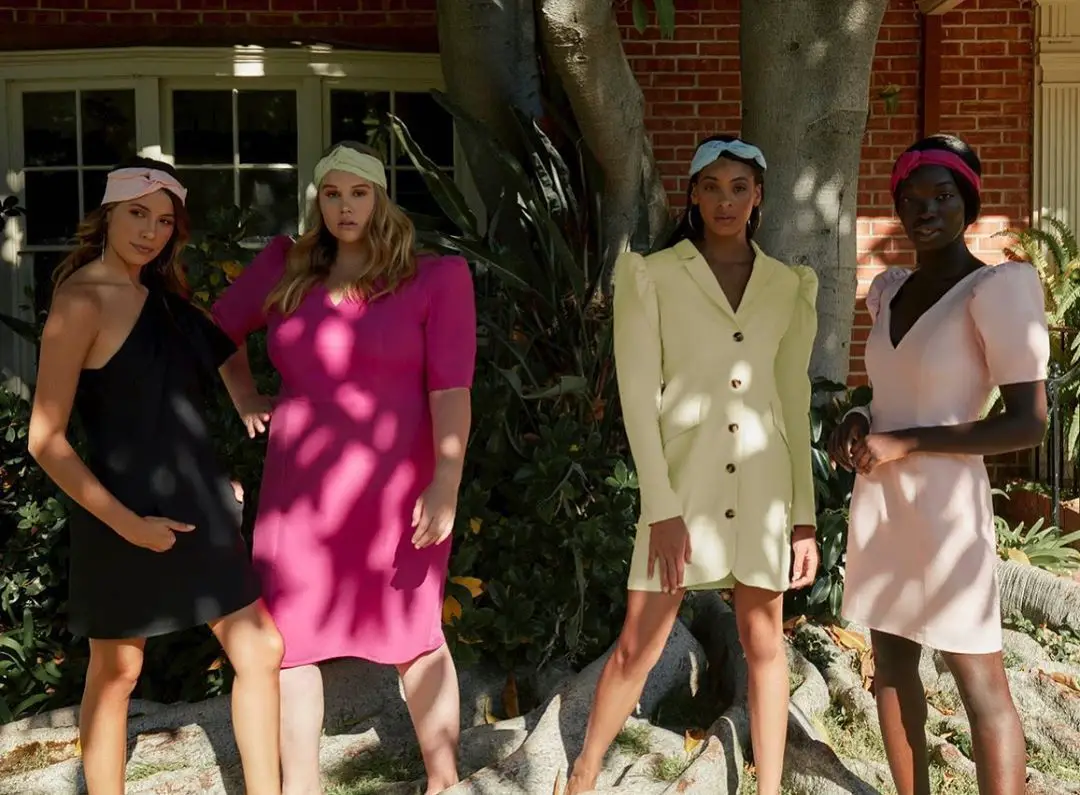 Well, in addition to using natural fabrics and packaging from recycled materials, Almost There also pays attention to or leverages:
Made to Order: "We only produce based on direct orders. We believe less is more and unused inventory is non-existent in our supply chain."
Uses Deadstock Fabric: "We use deadstock fabric, which is a term for excess fabric created by other fashion houses that we purchase, and would otherwise be sent to the landfill."
Their Dyes: "Many of our dyes are GOTS and OEKO certified, non toxic, and AZO free. We are working hard to make this possible for 100% of our dyes."
The Factory: "Our garments are not made overseas, which largely helps to decrease our carbon footprint. We manufacture in family-owned factory in Los Angeles that pays fair wages."
Kind of cool, right?
https://www.instagram.com/p/CCo-BbrjG2e/
What do you think of the brand? Does this collection intrigue you? Could you see yourself in a few of these pieces?
We are excited about the arrival of more plus size sustainable options to play in…
Here's to many more.
Let us know your thoughts in the comments below!