With Fall just around the corner, have you thought about plus size sustainable brands you will shop for this season? From plus-size friendly indie brands to thrift boutiques, a growing number of brands are making their mark on the plus size industry.
On top of that, most of these brands are prepping for the Fall months. By curating a wide selection of Fall-inspired wear, you will be able to shop directly from their brands. So, if you are looking for statement blazers and dresses this season, there is an opportunity for you to shop them throughout the season.
Today, I'm highlighting plus-size-friendly sustainable brands you should consider shopping this Fall.
Plus Size Sustainable Brands to shop this Fall #1: Alice Alexander
Offers Sizes 10-30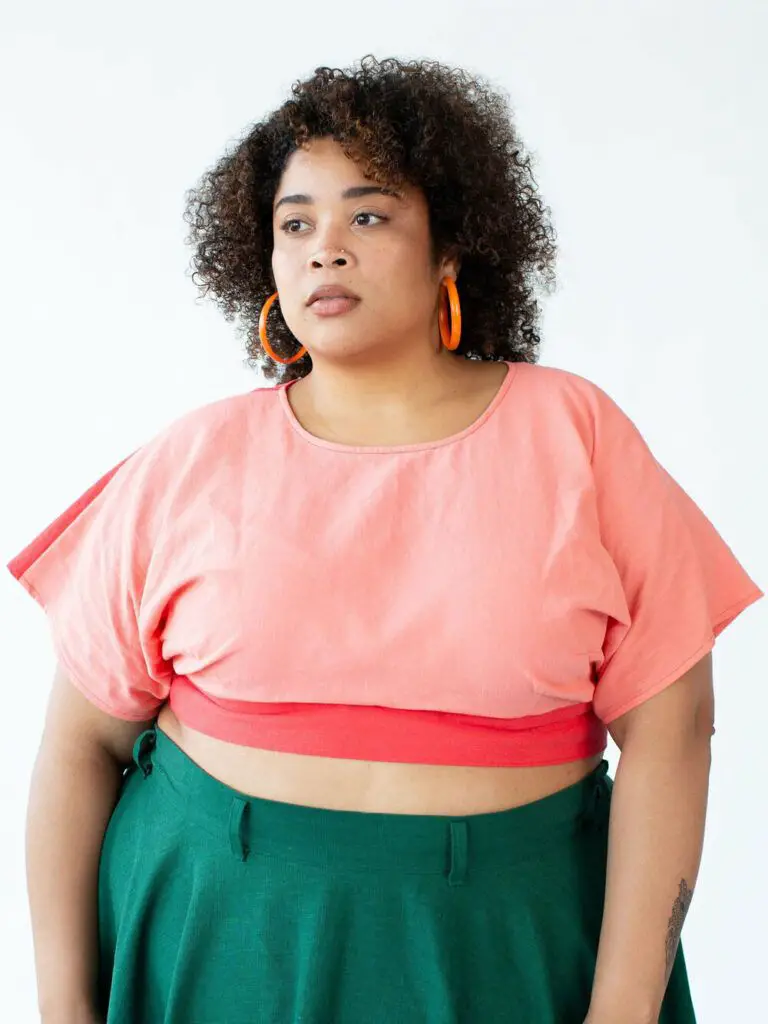 Alice Alexander minimalist silhouettes meet maximalist color and print to bring you bold, modern designs, expertly cut in an inclusive size range. With sustainability and ethical production at the heart of everything the brand does, the brand has proven that one doesn't have to compromise on style, size or values.
Originally launched as a brand for just plus-size women, Alice Alexander pivoted to include sizes 0 through 30 for the sake of not perpetuating the cycle of exclusivity.
Alice Alexander is led by designer and founder Mary Alice Duff. Frustrated with her own experiences shopping for stylish, responsibly made options in her size, Mary Alice took up sewing as a way to improve her own wardrobe.
Realizing she had a knack for blending fabrication, silhouette and fit, Mary Alice realized there was a business in her new hobby. With a few thousand dollars and hell bent on revolutionizing fashion options for women and non-binary folks, Mary Alice launched Alice Alexander in 2017 out of a spare bedroom in her Philadelphia row home.
Shop Alice Alexander here.
Plus Size Sustainable Brands to Shop this Fall #2: BAACAL by Cynthia Vincent
Offers Sizes 10-24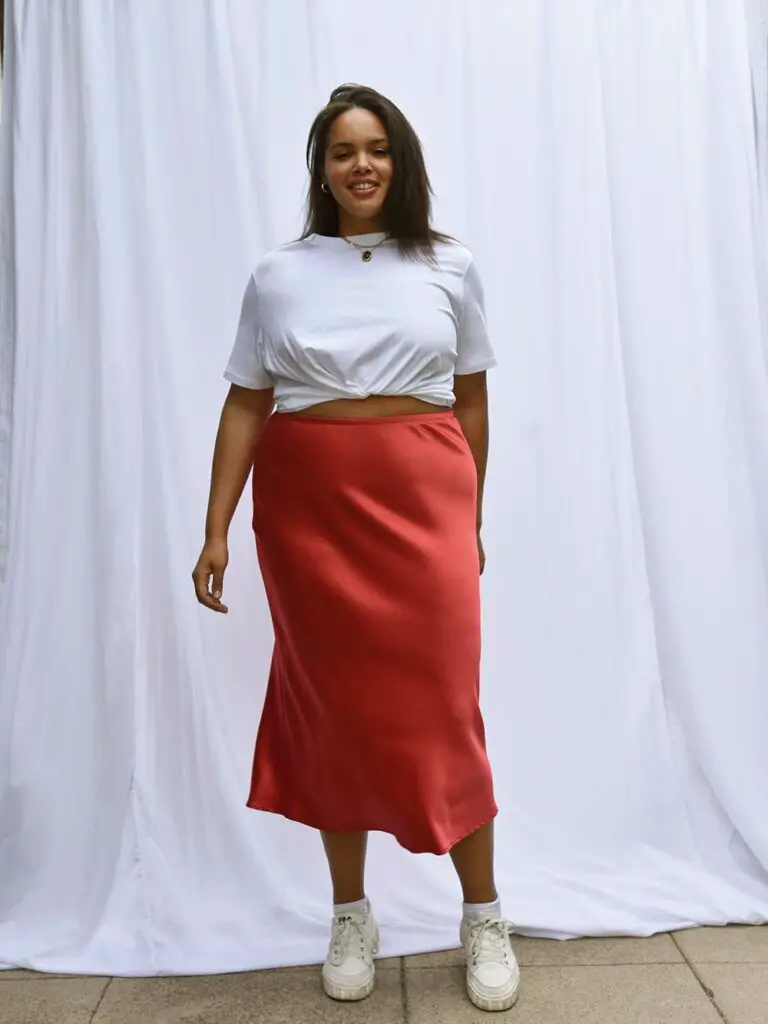 BAACAL is the first designer-led clothing brand for women who wear size 10-22 "The True Majority." The brand makes eye-catching pieces and stunning wardrobe basics that are anything but basic.
If you do not know, the secret to high-end clothing is cut. Each of the brand's styles is designed by their founder, Cynthia Vincent who has been known for her exceptional fit and ability to fit women of all sizes.
Founder Cynthia Vincent notes, "I wanted to make a brand from my point of view; where I "fit" into fashion. I always found it challenging to find pieces that represented me and women like me. It was incredibly difficult to find high quality investment pieces beyond a size 12. Knowing that the average American woman is a size 16, I wanted to create a brand for women like me, the true majority."
Now with BAACAL, that attention to a well fit garment is focused on sizes 10-22.
Shop BAACAL by Cynthia Vincent here.
Plus Size Sustainable Brands to Shop this Fall #3: Mara Hoffman
Offers Sizes XXS-3X
Mara Hoffman founded her label in 2000 after graduating from Parsons School of Design in New York City. Fifteen years later, the brand committed itself to implement more sustainable and responsible practices while remaining committed to presenting colorful collections inspired by and in celebration of women.
In an effort to foster mindful consumption habits, the brand maintains an open conversation about its approach and encourages consumers to reevaluate the relationship society has with clothing.
The company continues to focus on sustainable materials, processes, and production in order to improve and extend each garment's life, and is a vocal and active advocate in seeking racial and social justice for the sake of a more equitable society. In addition, Maria notes that the brand uses, "responsibly sourced organic, recycled and regenerated materials whenever possible."
Shop Mara Hoffman here.
While the list goes on, these are just a few powerful, plus size sustainable brands to keep on your radar this fall.
Stay tuned for more brand highlights coming your way this season!