Dark and Lovely is right on time with this collection that intends to help you keep your protective styles looking and feeling great from start to finish.
Meet The Protective Styles Collection by Dark and Lovely! This lineup was designed to protect your hair when wearing protective styles, such as braids, locs, twists, and even roller sets.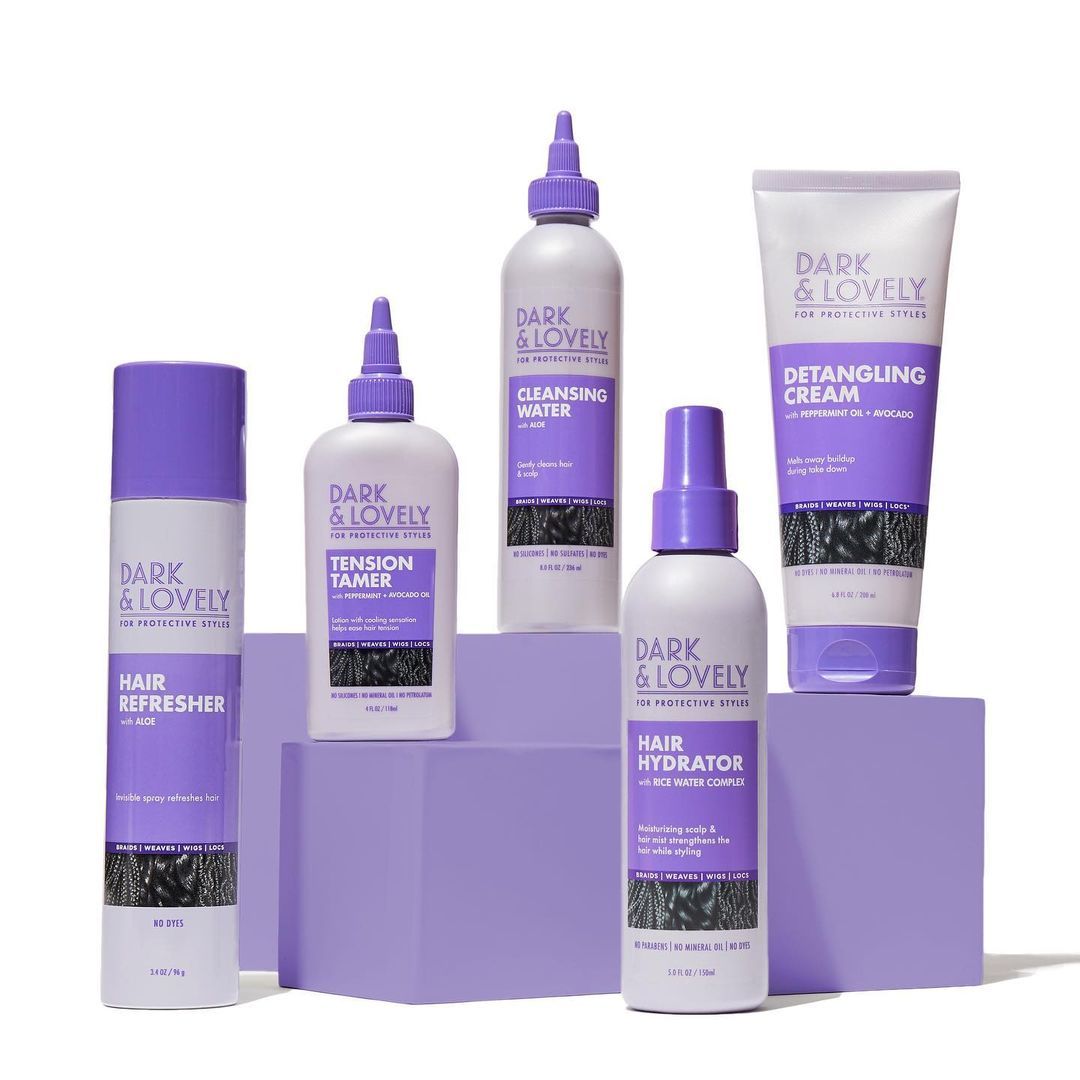 The collection also promises to beat dry scalp and hydrate thirsty curls and coils.
If you are holding on to a style that needs a little TLC, or you just want some products to keep your hair healthy, keep reading to check out what's in the collection:
Dark and Lovely Protective Hairstyles Collection
My clients can't get enough of protective styles, they're fabulous and functional.

Award-winning celebrity hairstylist and brand spokesperson Derick Monroe.
He adds, "What I love about this line is that you can have a flawless protective style, that keeps you looking and feeling your best, and now you can maintain it at home and keep her hair healthier than ever before."
The Dark & Lovely For Protective Styles collection is available at Walmart and Rite Aid starting at $6.99.
We are really excited about this collection of products to help maintain protective styles. Have you tried any of the products mentioned? Anything on your hair care wish list? Comment below!