We have some exciting news to share with you, cuz you know we love to keep you updated on the latest fashion drops and news! For all of you that want to look cute in the house or while you're workin' on your fitness, you'll want to check out Rebdolls latest athleisure collection!
Shop Rebdolls Latest Athleisure Collection Here: www.Rebdolls.com
Athleisure/streetwear is a trend that has seen an increase in popularity in the last couple of years. Sometimes you just want to give the jeans a break and wear something uncomplicated!
Athleisure is for the woman who is looking for an effortlessly comfortable kind of style. She wants to wear something cute, fun clothes to work out, lounge around the house, coffee pick me up, or go on a quick store run.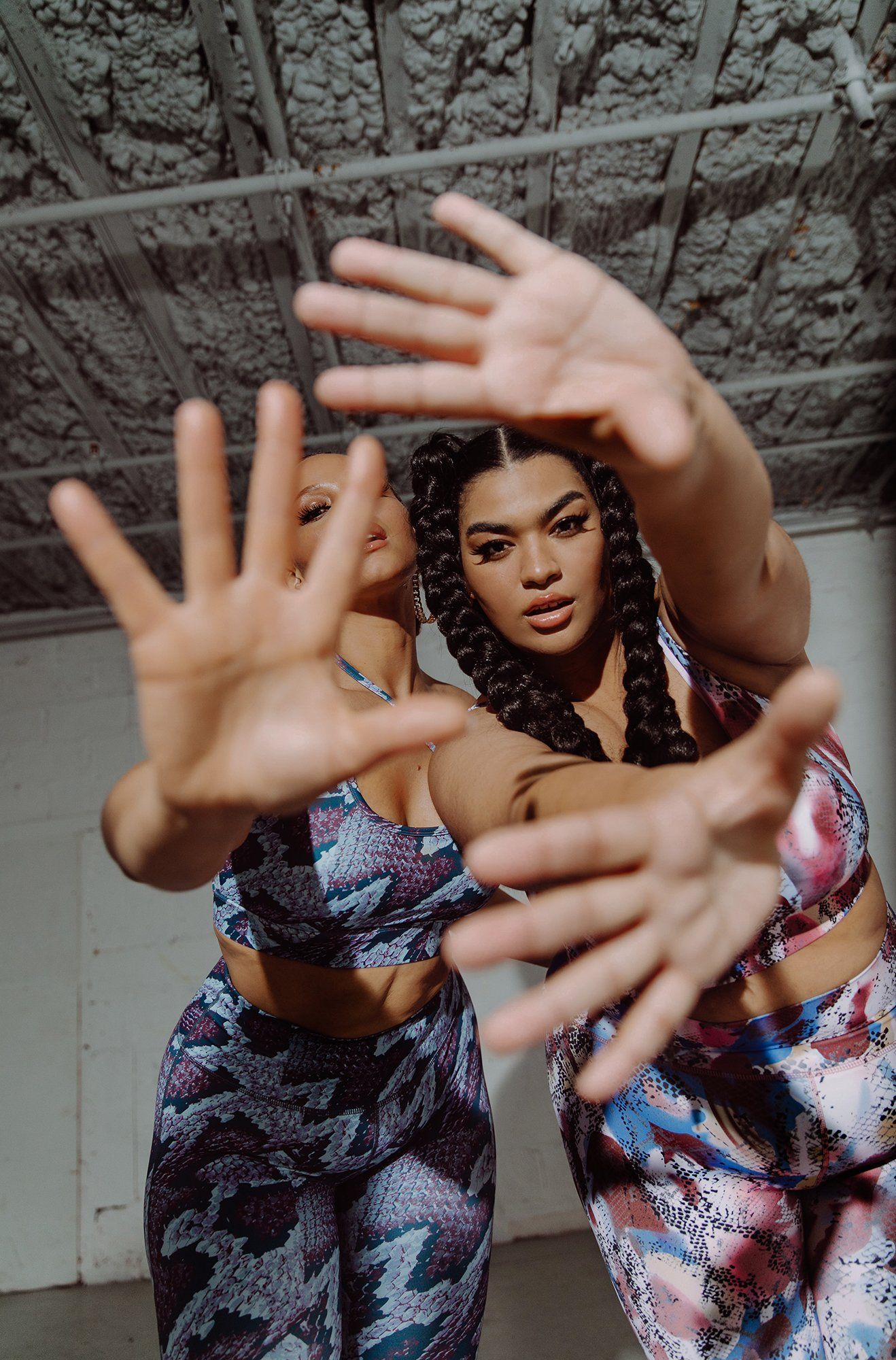 Rebdolls is a size-inclusive brand that has consistently provided us with all the hottest trends: whether it be the trendy and cute sports bras, crop tops, leggings, oversized jackets, and joggers – all at an affordable and accessible price range.
Who doesn't love a good price on cute clothes?
We may not have anywhere to go, but you can definitely be cute while on that draining zoom call, cleaning the house, or watering your plants.
Being in the house doesn't mean giving up on your flyness. I insist whenever you can find a moment to put on some makeup and feel good for yourself. Please do it!
Rebdolls Latest Athleisure Collection is Giving Us Endless Mix and Match Options!
You can wear a pair of these fun Rebdolls leggings with and an off the shoulder sweatshirt, your favorite sneakers, and hoop earrings. The amazing concept about athleisure wear is there aren't any rules. Wear it how you want and where you want.
What Rebdolls pieces stand out the most to you? Do you love wearing athleisure wear?