Time to confess… when it comes to makeup bags, I'm a sucker for both fashion AND function! Especially if it sparkles or if the quote is "so me!" So I thought, with all the really cute makeup bags around, why note share a few that make us take a second look?
Before buying a makeup bag I ask myself, "Will I stand out when I pull this out of my purse for a lipstick?" or I ask myself, "How do I look?" as I model it with me holding it. I am so EXTRAAAAA! Yes, I know! lol :* Whether it's for traveling for just a way to keep my purse organized, I love to pull out a funny and/or fabulous makeup bag! I mean, why not put my fancy makeup into a cute bag to travel with?!
So please, let me share with you a few fun makeup bags that I found!
Just a Few Must Have Makeup Bags!
Full of Tude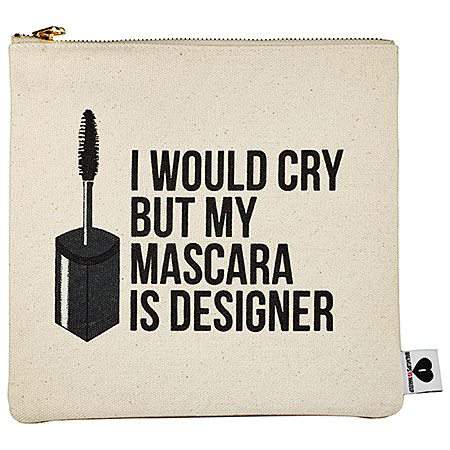 Limited Edition Mascara Makeup Clutch at Breakupstomakeupshop.com
Sometimes, your makeup bags expresses it better than you could ever… one of our favorites!
Golden Hues
Double Duty Beauty Makeup Bag at

ulta.com
This bag is for my gold lovers! As you may know, 2016 has been the year of the metals & metallics, why not add a makeup bag?
Ladylike Chic!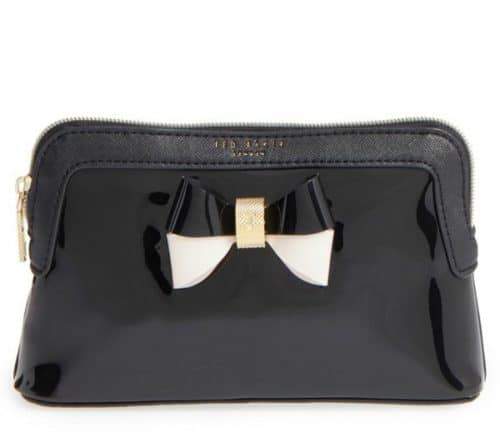 Ted Baker London Makeup Bag at nordstrom.com
Get a little fancy with patent leather! It is sooooo ladylike and sweet!
Retro Glam!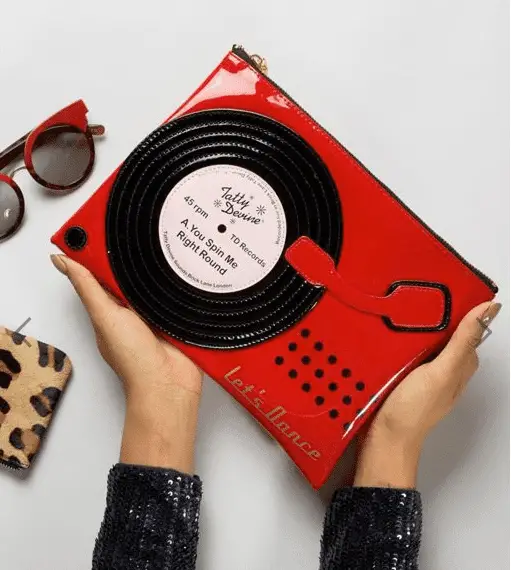 Tatty Devine Record Player Pouch at A

sos.com
My vintage babes will fall in love with this one!
Glitz & Glam!
Leave a little sparkle wherever you go clutch at S

ephora.com
This bag from Sephora has my girly girls all over it!
Extra Flirty!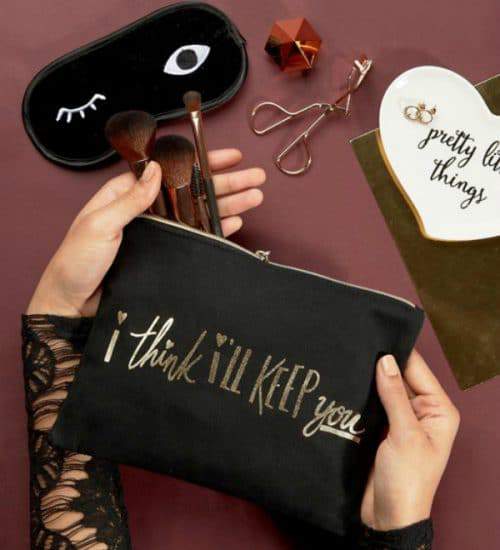 Paperchase I Really Like You Pouch at Asos.com
Show off your sassiness with this cute bag! I mean, I think I would keep you too!
One essential must-have every fashion girl needs in her arsenal is a chic makeup bag full of her beat basics. Plus, the makeup bag is another great way to express yourself fashionably, remain organized and most importantly, BEAT!
Whether your style has #girlboss aspirations or leans more on the side of sassy, any one of these picks can be picture perfect for you!
Do you have makeup bag? What does your makeup bag look like? Let's see! Share!