Quarantine is neither a new concept nor an unfamiliar mechanism for preventing the spread of disease. Due to the crazy spread of the Rona, these past 5+ months have been somewhat of an unprecedented event. One that the whole world took notice of. So we delve into a little self-care, especially with creating intentional botanical spaces…
I mean … we really couldn't ignore any of the alarming statistics or the explosion of information on how to "flatten the curve." Honestly, this has to be in the top 5 of the most stressful times we have faced. Not only as a country, but honestly, the whole planet.
With quarantining, social distancing and virtual conferencing becoming a definitive part of our "new normal," many people in quarantine are finding new ways to reinvent themselves. Most notably, the category of plants have exploded all over social media.
Plants, plant care, and everything botanical in between is far from being new. However, social media is now a wide, open space for "green enthusiasts." A place to come together and learn cool ways to become plant parents.
While many believe this new wave of content around plants is a trendy, new fad that will soon die. I am actually on the other side of this thinking.
Self Care & Creating Intentional Botanical Spaces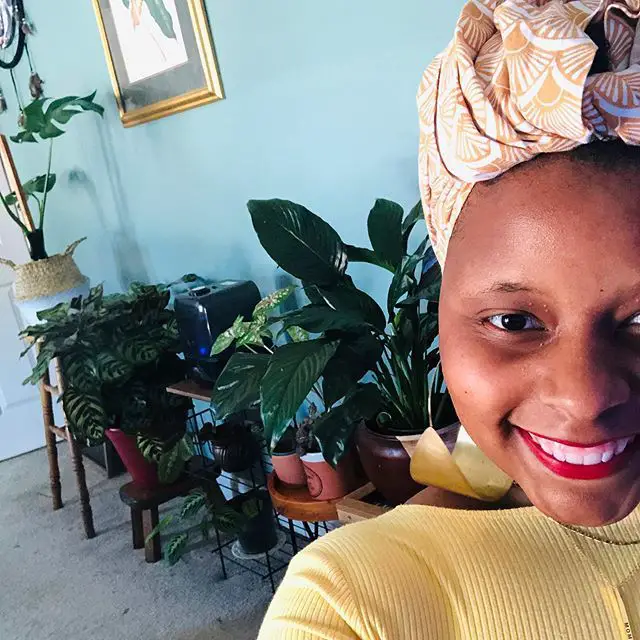 Quarantining has inspired new ways of coping and self care. It has also aided in building virtual friendships during a time of home-bound isolation. Plant lovers are finding solace among the many varieties of plants and those who love them. Just as much as they do!
Honestly, there is so much peace and tranquility while tending to quiet, living beings with bold, beautiful foliage. We are currently living in a world that has drastically impacted decision-making and common everyday tasks.
Interestingly enough,plant care provides a stable means of self-care.
If you're reading this, it most likely means you are curious about how to start your plant care journey.
Let's talk about my top 5 favorite houseplants for beginners. These are some of my favorite plant babies that I have in different areas of my home that require little to no effort.
Keep in mind, little to no effort doesn't mean you ignore your new plant baby's basic light and watering needs, it just means this type of plant is way more forgiving while you adjust to your new plant parenthood routine.
Chakayla's Top 5 Favorite Beginner Plants
Golden Pothos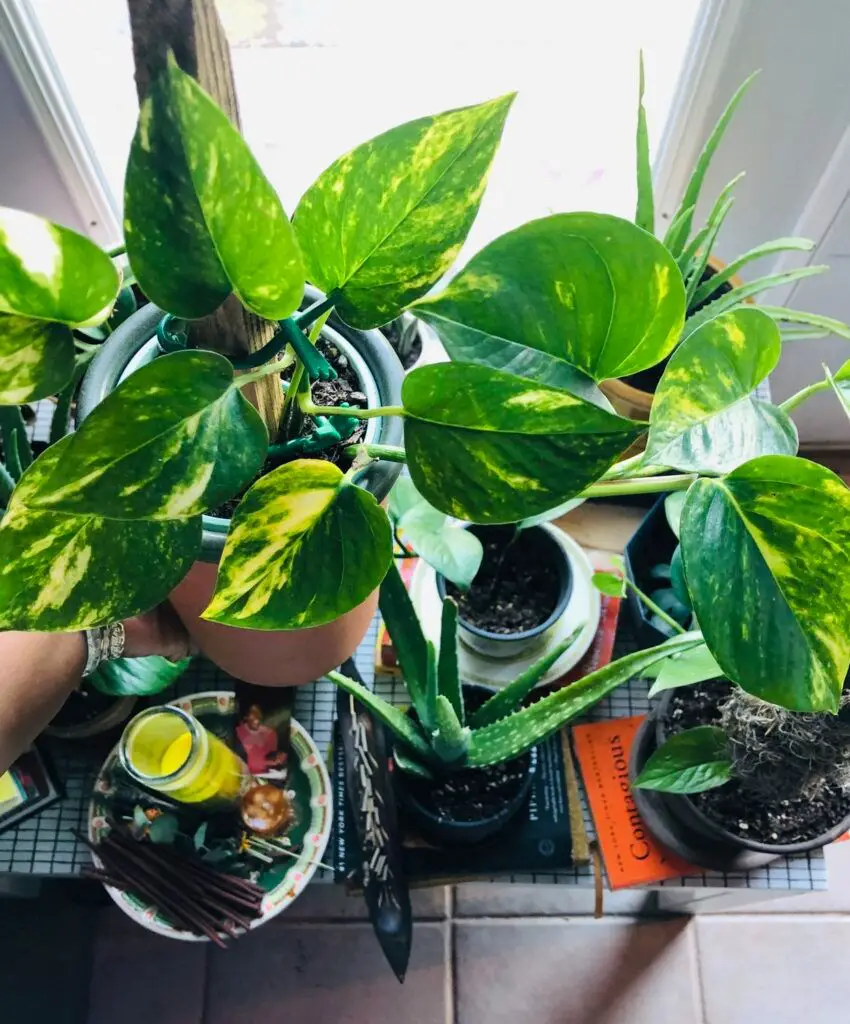 An easy, super-forgiving plant that I started my plant journey with. A plant that loves to vine, the golden pothos plant variety can tolerate low-light situations but absolutely adore the sun. You can set your golden pothos close to a window that gets direct light.
Tons of light will cause your green leaves to develop yellow variegation (or veining) on them. As far as watering, I only water my pothos when the soil is dry.
Snake Plant
Well known for their air purification qualities (per NASA), snake plants (also known as mother in law's tongue) require little water and they can also thrive in low light situations. Just keep in mind, any time your plants are in low light they won't grow as quick as your plants that are closer to the sun (or even near grow lights).
Snake plants come in plenty of different sizes, shapes and creative designs. This is a plant you must have in your home.
Monstera Deliciosa
This large lush tropical plant is well known for their famous slits in its mature foliage. Monsteras are beautiful and honestly really low-key plants, if you ensure that it's never too close to your door or window that gets flooded with direct sunlight.
Place it in a room that gets awesome medium to bright light, but keep in mind that if your plant gets too close to an area with direct sunlight then your monstera's foliage will become sunburnt.
Monsteras love humidity so place it near a humidifier or place it on a pebble tray with water to help increase humidity for your plant.
English Ivy
After Golden pothos, English Ivy plants are my favorite bathroom plants! These babies thrive in moist, humid environments and do not require much light to thrive.
If you keep her soil moist, not sopping wet, she will be happy and mind her business.
Boston Ferns
Last, but not least … my redemption beauty, a beautiful, big, lush Boston Fern. The first Boston Fern I killed by placing it way too close to my window that gets flooded with direct sunlight. Known for her green fronds, Boston Ferns are another bathroom plant that you should invest in.
Ferns love water and a lot of it! These babies also enjoy low light. So, if you keep her soil moist and the humidity high, she will be one of the best plants you could have added to your intentional space.
Notable Mentions:​ Peace lilies, Nerve Plant, Purple Waffle and Succulents are also great for plant beginners.
Now, you have your plants in your cart and you are just about ready to check out. Now it's time to create your very own intentional botanical space.
It does not matter if it is in your bedroom, bathroom, kitchen or throughout your home. You want to start thinking about how your personality and your plants become a cohesive vision that is unique to you.
Creating Your Plant Oasis- The Inspiration
When establishing your plant oasis vibes, think about how you can utilize your furniture. Think about your bookshelves, vintage knick knacks, end tables and affordable terracotta pots to flesh out your spaces.
Fashioning your home with plants isn't hard at all, once you gain a little bit of inspiration.
Thank goodness for my tribe of fellow plant mommas, I was able to get their permission to share their indoor botanical spaces! This is to help give you the nudge to start creating beautiful intentional spaces throughout your home:
@MercyBCarruther
Mix and match textures, metalics and marble to create a beautiful backdrop for your plants
@GerriKimble
You can never go wrong with cute succulents in cute planters.
@DrCockyMD
Sprawling beauties supported by natural light and grow lights in the bedroom area.
@fs_bolden
The living room is the new virtual meeting space, so adorn your space with the intention to provide comfort and beautiful decor accents.
@zarigee
Sultry, evening vibes create the perfect environment after a long day's work.
@_justIVES
A plant oasis fit for a queen!
@mamasflwrchild
Beautiful planters and repurposed wooden crates to add height and visual appeal!
Design with the intention to create an environment that your plants love and a space you absolutely feel divinely connected to.
Whew, all of these spaces have me scouring Home Goods and Target for inspiration on the next planters and furniture pieces to add to my growing urban oasis.
Growing in plants and developing a love for your new green beauties will inspire the way you see yourself; plants will rework the way your air feels and smells; plants will create an undeniable feeling of peace, serenity and solace during such turbulent times.
Allow yourself to be completely intentional and mindful of the plants you are attracted to and the plants you ultimately bring into your space. Trust me, this is far from a trend but of a new botanical lifestyle that is emotionally and spiritually satisfying.
Make sure to check back for Part Two as we delve into where to score our favorite plants!
About Chakayla:
Chakayla J. Taylor is a self-taught chef, home gardener and spice enthusiast who uses the healing properties of food and herbs to inspire black people to dig deeper into their ancestral roots and start remembering who they are. She had created a brand focused on helping dynamic people realize their potential and establish creative niches through cooking, gardening and the use of her homemade spices via, The Power Plate​,​ her spices goods business based in Charlotte, North Carolina.