Whether you're stuck in the house or can have a smaller gathering, birthdays are looking a little different this year. If you have a friend who is celebrating their birthday in quarantine, we have a few gift ideas to help keep the spirits up!
Spirits up? Oh yes. What does this mean for the gifts you'll give to your besties or family members? Some of them may had trips planned, parties that were going to happen, or have wanted something to accompany their festivities!
No worries, we've got you!
Whether it be fashionable plus size lounge wear you gift your friend or how you wish to celebrate, we will make sure you have some great ideas to for that birthday in quarantine!
What to Get Your Friend While They're Celebrating Their Birthday in Quarantine
Skims
Lounge wear

Set + Summer Fridays Jet Lag Mask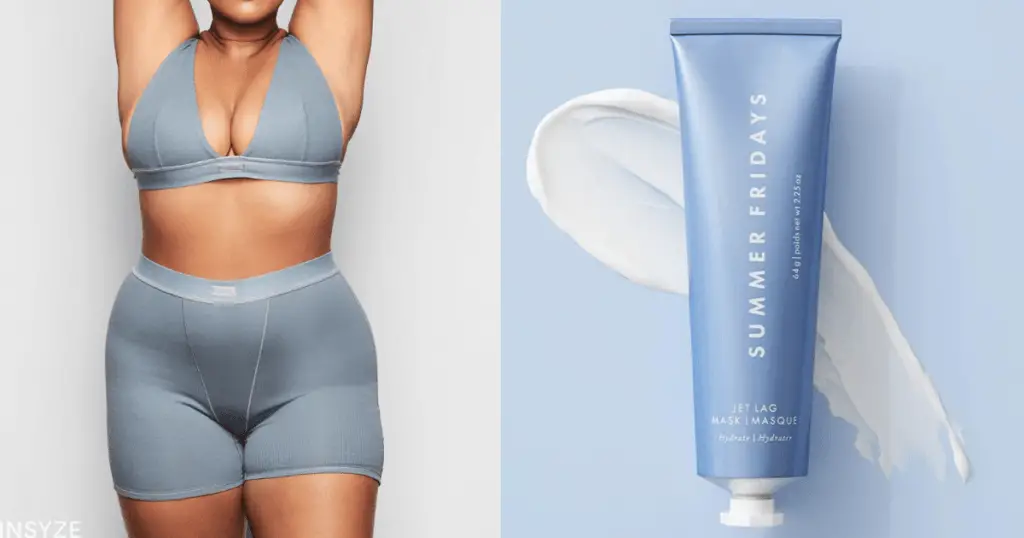 If we've learned anything this year, it is that quality plus size lounge wear is important. We have spent more time in our homes than we ever thought we would and it, at times, has been amazing.
The feeling of hopping out of the shower after washing and moisturizing your face then slipping on your clean and comfy lounge wear set is thrilling.
We recommend gifting the Skims plus size cotton rib boxers and the Summer Fridays Jet Lag mask. While that is our recommendation, you can get creative and find some cheaper dupes!
Skims' sizes go up to 4x and come in a variety of colors. It is worth exploring the other styles and match the boxers with a plus size tank or bra.
Gabi Fresh Swimsuit + Megababe Thigh Rescue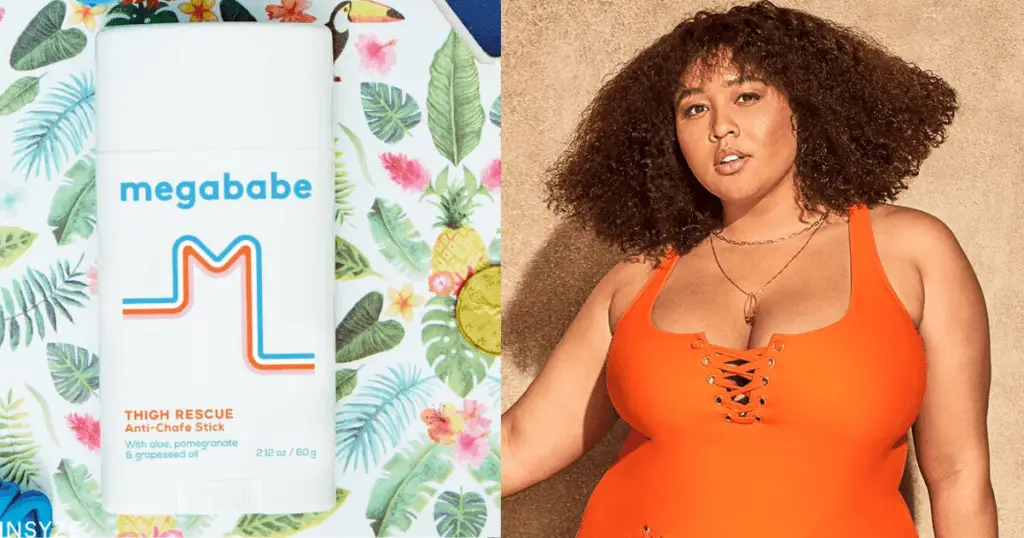 If it's heating up in your hometown, it calls for a backyard pool party (an inflatable pool counts!) and BBQs. Maybe just a porch lounge situation… if no pool. Even if it just the family, it is all about creativity… right?
But aside from frozen daiquiris, heat also means the inevitable thigh chafe.
Get your bestie (or you) covered with Megababe's Thigh Chafe Rescue. This non-toxic thigh chafe "creates a barrier that sits on top of skin, allowing thighs that rub to glide smoothly against each other."
Once you're all set against the chafe, time for bathing suits! Designer Gabi Gregg, AKA Gabi Fresh, designed her thirteenth collection with Swimsuits For All and let us say, it is one of her best yet!
Head here for some fabulous plus size swimsuits from long sleeve, to one pieces and other flattering plus size styles.
Fenty Lingerie and Lip Gloss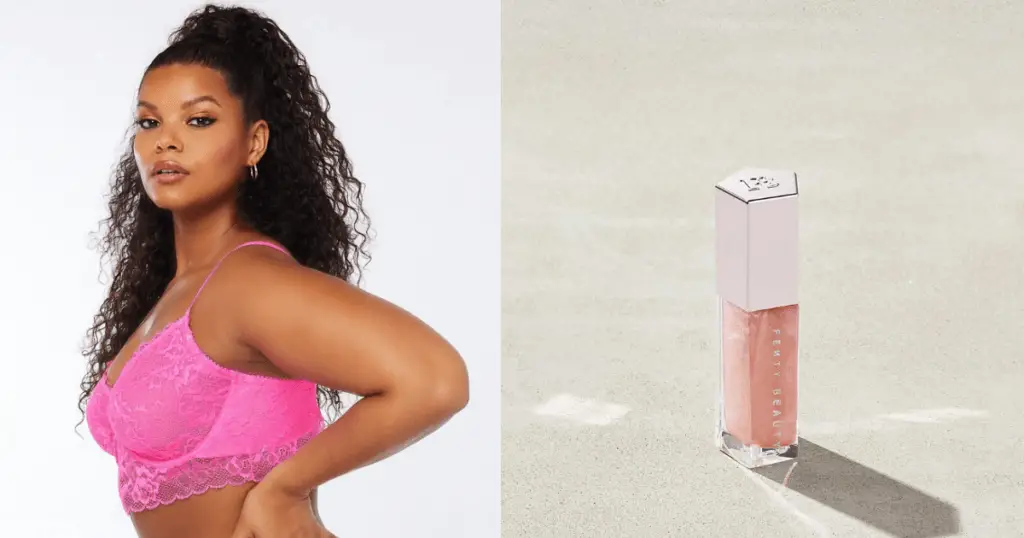 Sometimes your bestie needs that extra push to style up their lingerie game and what time is better than a birthday?! This gift can work for in or out of the house, depending on if your bestie wants to gloss up for night out or have fun at home.
Rihanna's SAVAGE X FENTY company offers a wide range of plus size lingerie, sets and sleepwear. The colors, styles and materials are all on trend and great plus size pieces. The lovelace unlined bra is a flattering sexy plus size bra that you may want to keep for yourself. The extra fabric underneath allows for maximum flattery.
Rihanna's other company, Fenty Beauty, has great products to pair with another present. A great match for this bra is the Gloss Bomb Universal Lip Luminizer. This plumping duo will be envy of all of your other friends.
Champagne and Plus Size Pajamas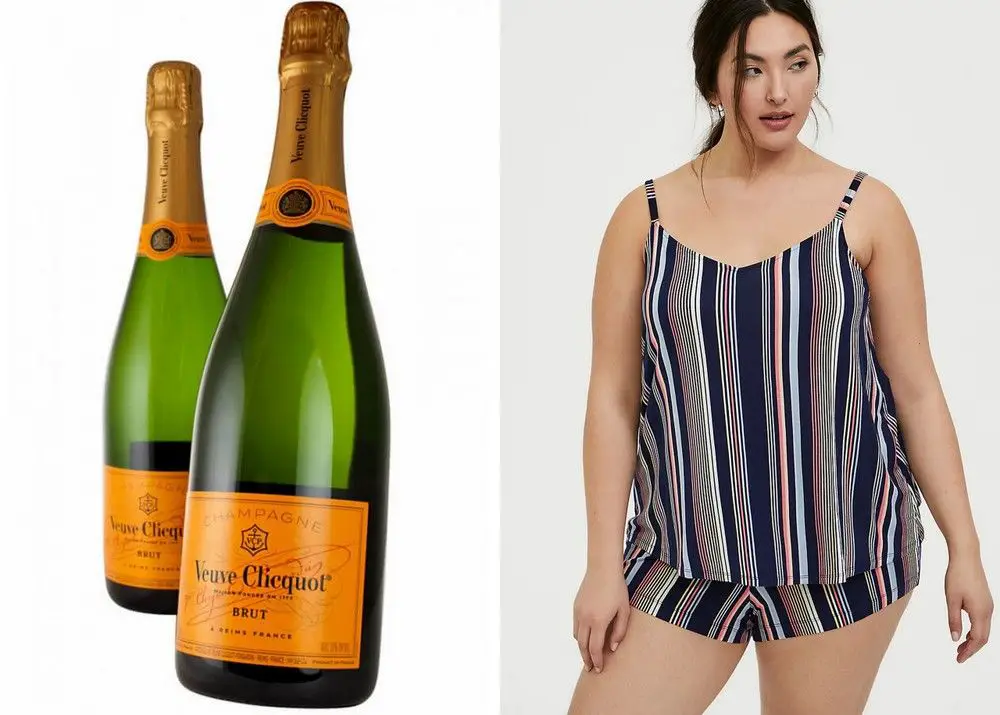 Get your girls on Zoom (or Houseparty), buy the pancake ingredients and start squeezing your oranges (or strawberries) for freshly made mimosas! Boozy Zoom brunches are a perfect way to get everyone together for a friend's birthday without planning too much.
Doing a brunch at home is a great choice if restaurants are hard to get reservations from, not taking large numbers, or you want to avoid larger restaurants. It is also a great alternative if you want to do a pajama theme with everyone and avoid looking absurd in public.
The iconic Veuve Clicquot Yellow Label can be a gift in itself, or you can toss in some curvy pajamas to gift to your friend. The pajamas we suggested are these casual and soft plus size pajamas from Torrid (up to a 6X!).
The Curvy Fashionista recently compiled a large list of plus size sleepwear if you want more inspiration as well!
Eloquii Dress and a Backyard Picnic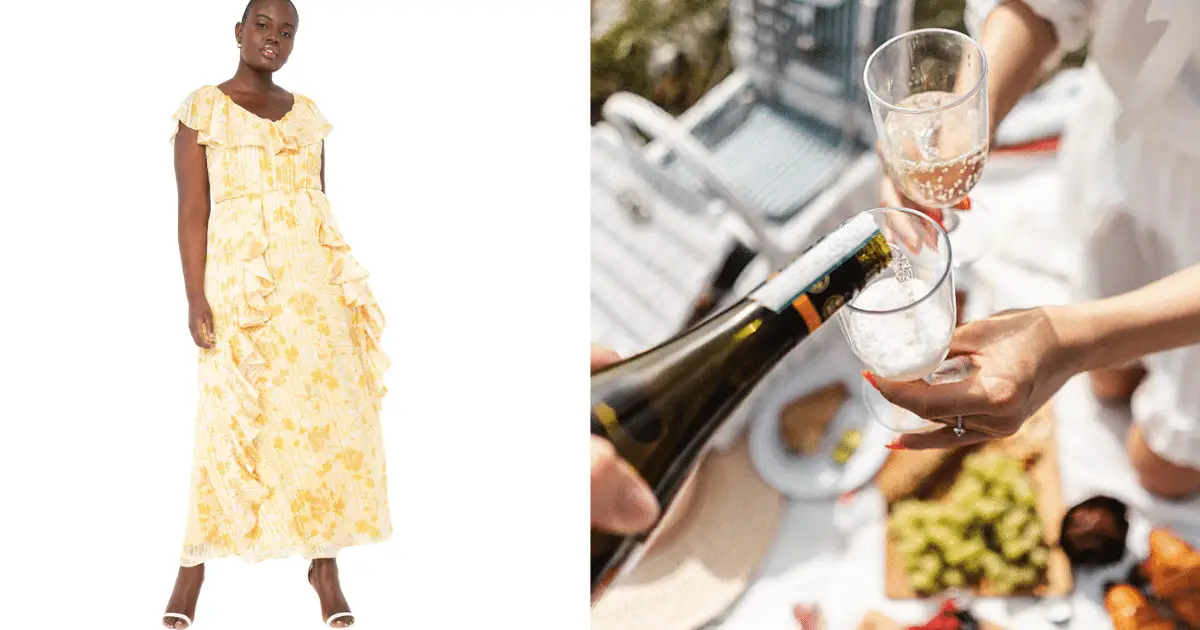 We all love an aesthetically pleasing picnic to take pictures of! Dress up your friend with this Eloquii Ruffle Dress with Shine as a present and pack up the picnic basket.
This plus size dress is a perfect out for a picnic because it is long enough to sit while dressy enough to have a mid-picnic photo shoot. You can easily pack up cheese, crackers, dips and sandwiches to enjoy for a lovely afternoon in your backyard!
We wish everyone a very happy quarantine birthday! It will look different from the typical night out, but that does not mean it will be any less fun!
How are YOU celebrating the besties birthdays?
What creative gifts have you been able to fashion together?