"I don't need a crown to know that I'm a Queen."
If you have not been following the bold, confident, and sassy singer Lizzo, then please let me hip you to one of the artists whose music is just as unapologetic as she is! And what a better time to share her music and style to The Curvy Fashionista than with the launch of her latest video, ScuseMe from her recent album, Coconut Oil!
Perfectly timed, for Valentine's Day, if you are looking for a song that lets you love on you, a bit more; celebrate your body, a bit more; and perhaps, give your own behind a slap, just once more- then ScuseMe is going to be for you! I have to admit, I was definitely poppin it a lil bit while watching her video that she dropped yesterday… and guess what?
I think this will be my Anthem Song for the year. Annnnnnd it could very well be yours too! Directed by Blaque Roommate and Asha Efia, ScuseMe features plus size blogger boos, Gabi Fresh and Roxy Reyes, along with model Natalie Alvarado!
"Scuse Me While I feel Myself"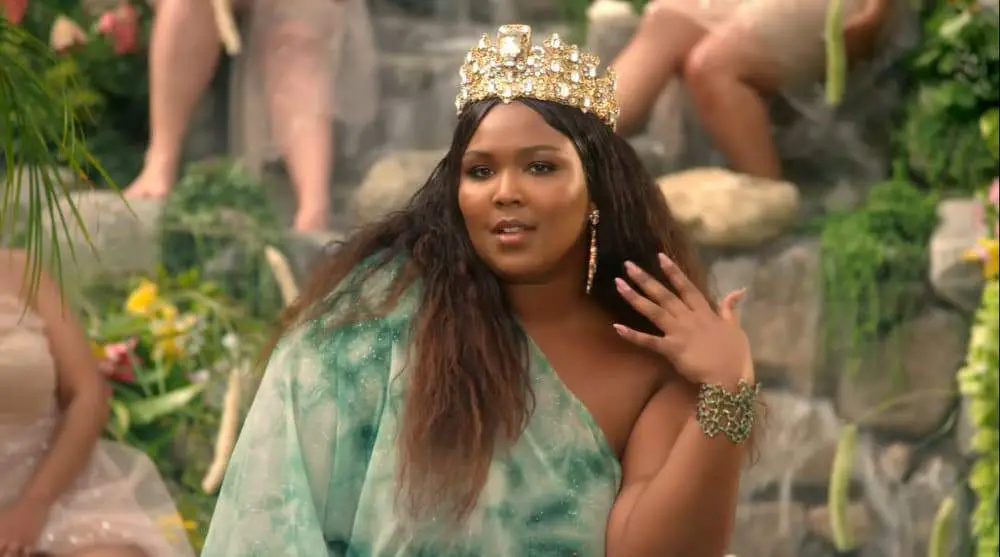 Chock full of confidence boosting one-liners, this song is sure to be one of those go-tos when you need a pick me up! Or at least me for me it will be! Lizzo, the Houston-bred, Minneapolis-based artist, is quite the wordsmith and witty one! I mean, not only in this song, but throughout her work, you will easily catch "the depth of her pop-culture, social and historic references, ranging from Lizzie Borden to Cogsworth to Anna Wintour."
But wait. Do not let the cute face, playful style, and striking curves fool you! This woman is a legit artist! Lizzo graduated with a classical flute degree from the University of Houston and turned down a scholarship for graduate studies at the Paris Conservatory, to pursue her dreams! WHAT?!?!
Okay Lizzo!
You can Download Lizzo's latest Album Coconut Oil on iTunes, Google Play Store, or Amazon!
"Her confidence evokes that of the 90′s stars like the late Left Eye or Missy Elliot; her ability to flip styles is flawless, and the way she glides to and from spitfire versus to diva-like belting is dizzying, to say the least. What's more? She's real." Death and Taxes
So not only must you follow @lizzobeeating on Instagram, you must check out her other songs on the Lizzo Music YouTube channel and follow Lizzo on Facebook!
What do you think of the song???!!! Loving it too? Is this your new anthem?