Candles play a significant part in my self-care routine. Nothing gets me at ease better than a soothing smell wafting from a lit scented candle in my space. It represents tranquility, security, and just the chilliest of good vibes! This is how important candles are to my everyday life.
If you are anything like me, allow me to get you super excited about one drop-dead gorgeous candle with a body positive and gender-neutral theme! Talk about inclusivity! I had the distinct honor to chat with Jodyann Morgan, owner of homemade candle business CTOAN Co about creativity, candles, and why gender inclusivity is so important.
Meet Founder and Creator of CTOAN Co, Jodyann Morgan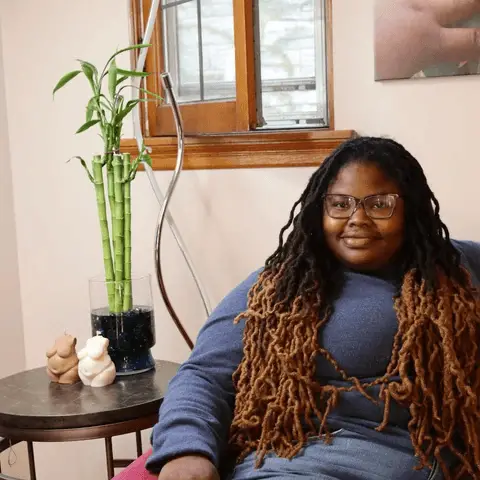 CTOAN Co is the culmination of that kitchen experimenting. Today, the candles I make are little works of art, that I infuse with that joy, heart and a whole lot of love. When you buy one, you're bringing all of that joy and love into your life and your home.

Jodyann Morgan, CTOAN Co
How did CTOAN Co come into your life?
CTOAN Co was born in my kitchen. I never ever set out to be an entrepreneur (that's my wife's job) but sometimes, our calling finds us, even when we are actively trying to avoid it.
Why was it important to you to create candles that celebrate the human form, specifically from a gender-neutral perspective?
We are all different, our bodies as uniquely shaped, we identify with different genders, cultures, and backgrounds. I wanted my candles to be a blank canvas, allowing you to see yourself in the art you bring into your home and surround yourself with, instead of only visualizing beauty in the form society celebrates. Choosing gender neutral names (much like my own name), omitting details about sex, and describing the candle just as it is, allow my candles to be that blank canvas. Certain bits don't make you a certain gender, just as candles don't have a gender, no matter what they might look like.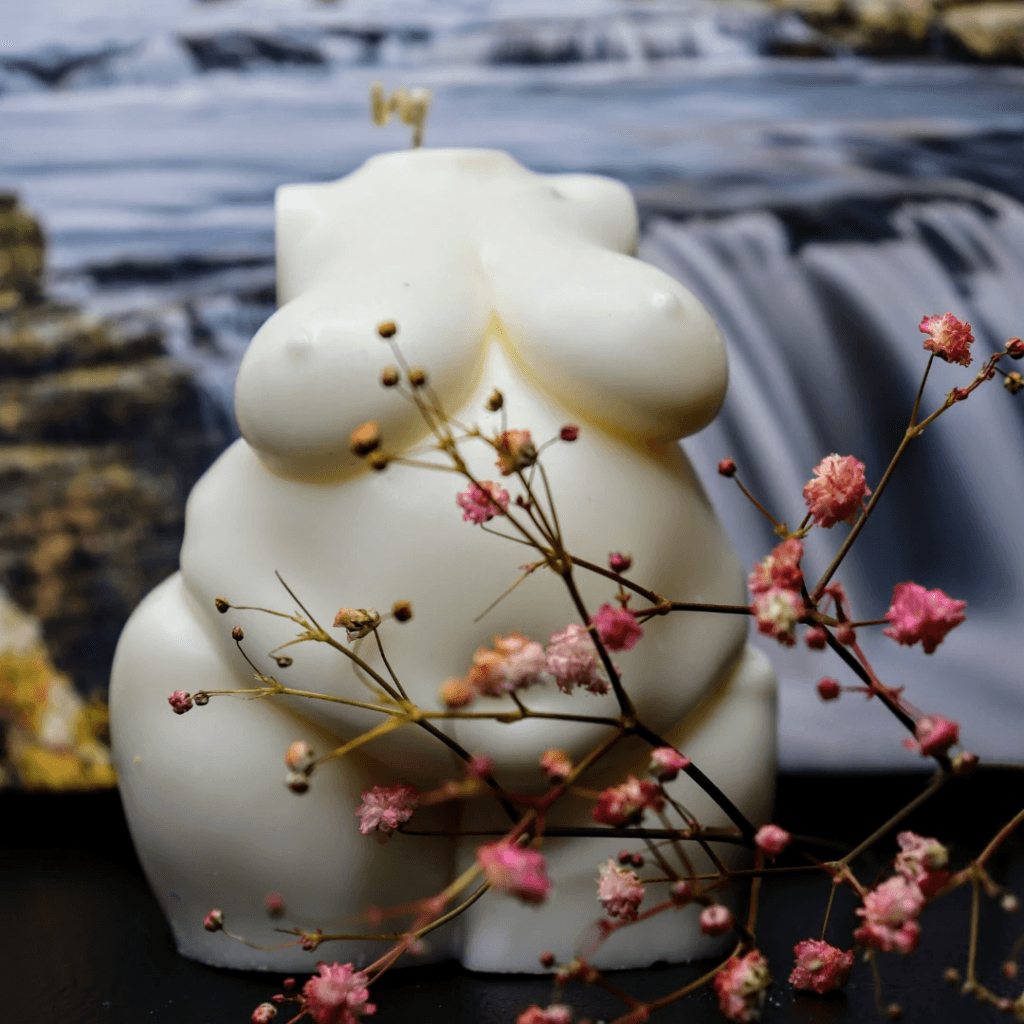 Here at Team TCF, we are (of course) ALL ABOUT your Angel Candles. Can you tell us a bit about the inspiration behind them?
Before CTOAN Co was even something I considered, I was experimenting with making candles, selling a few on my Instagram. When I found a human form sculpture mold, I instantly know I have to try using it to make candles. I joyously posted a photo on my Instagram, and someone inboxed me asking if I can make them a candle that is closer depiction of their larger bodies.
So I started my search for the perfect fat candle mold. The Angel mold is made by a small business in Poland, and perfectly fit my follower's request. Today, Angel is the star of the show and my most in-demand candle. Angel, Jody, and Kris are just the beginning. I hope to introduce different bodies and configurations, and start to create my own, unique handmade mold for my candles.
The candles are gorgeous, it's easy to see why they've become so popular! What's next on the pipeline for CTOAN Co?
Our next seasonal collection will celebrate 4/20, and while the details are under wraps, you can expect a celebration of all the munchies!
I love the sound of that collection. Speaking of upcoming collections, as the unofficial Doctor Who stan of The Curvy Fashionista's writing team, I have to know – When can we expect a Doctor Who-related line? Whovian to Whovian? LOL
The details are still up in the air, but, we're hoping to launch the collection this year.
YASSSS! I am here for that! Where can Readers grab some of your brilliant candles for themselves?
Our website, https://ctoanco.com/. Readers can also subscribe to our VIP texting list to be the first to know when new collections launch by visiting https://ctoanco.smsb.co/2CmduN!
Are you a candle lover like us? We can't wait to add these stunning candles to our collection! Let us know if you plan on grabbing a few for yourself and your friends!