One thing we can count on, in the plus size fashion community are bloggers and influencers. Those who create content and visuals that many retailers are hesitant to use. Such is the case with Chaya of Mechanic Shop Femme and Joyniece of FlyNFluffy with their Size 3X+ Plus Size Bridal Look Book!
Finding the perfect dress for the big day is hard but trying to "say yes to the dress" when you're over a size 24 is even harder.
With Chaya due to wed her longtime partner, Jodyann Morgan in the coming year, this project helped serve as inspiration for finding their own dress.
"Plus-size people deserve to see bridal on bodies that look like theirs. When I got engaged, I set off on a mission to do just that. Today, it's finally a reality. This was a work of love and passion done as a gift to all of you." Chaya
In this look book, we have the chance to get the visuals we rarely see, outside of social media- those over a size 24, styled in gorgeous plus size wedding gowns.
Together, Chaya and Joyniece model 10 curated looks, showing us what plus size brides can expect with brands who cater to us.
Our Favorite Looks inside the 3X+ Plus Size Bridal Look Book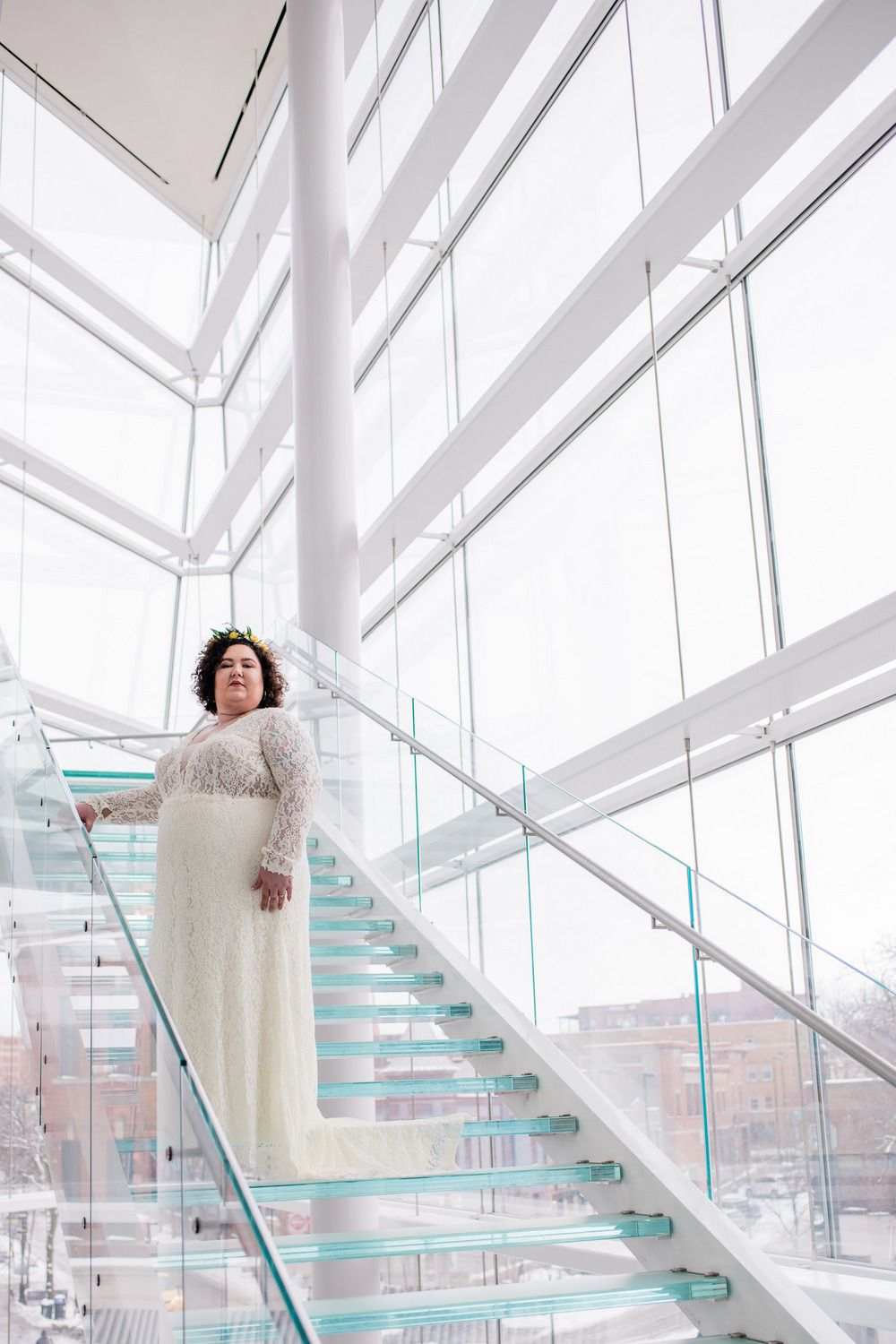 What brands were featured in this plus size bridal look book?
The look book highlights size inclusive bridal/formalwear brands: eShakti, Sydney's Closet and Azazie.
Not only were inclusive brands featured in the looks. But, Mckenna Patterson Photography and Naly's Floral Designs participated in making this all come together. Chaya specifically chose these two companies because they openly support the LGBTQIA+ community.
This project shows that "you don't have to be a size two to feel beautiful on your wedding day."
This look book helps illustrate what we can have, despite the limited 3X+ options!
What do you think of the look book?
Do you see a few options that interest you?
Let us know what you think in the comments below…