Lizzo gives nothing but the truth while covering Elle's Music Issue! YOU GUYS! Have you seen Elle's latest issue? Lizzo does it again by gracing the cover and looks STUNNING! She doesn't play when it comes to her craft. So, it is no surprise that she took no prisoners when it came to the cover.
Where does one even begin? The quadruple threat, Lizzo, graces Elle's music issue and bares her soul about her journey in the industry.
Lizzo is an Entire Movement and Doesn't Plan on Stopping!
Lizzo has been on a roll this year and doesn't plan on letting up! Just days after her record "Truth Hurts" went #1 on Billboard's Hot 100, she is now serving on Elle's October issue. She opens up in an intimate interview to share her experiences before her big break in the industry.
Who would have thought we were so close to not ever having Lizzo in our lives? Back in 2017 Lizzo almost gave all of this up! She wasn't where she wanted to be in her life and felt unappreciated by the industry. Lizzo was giving herself to the world musically, but barely creating waves. She felt like her attempts were pointless.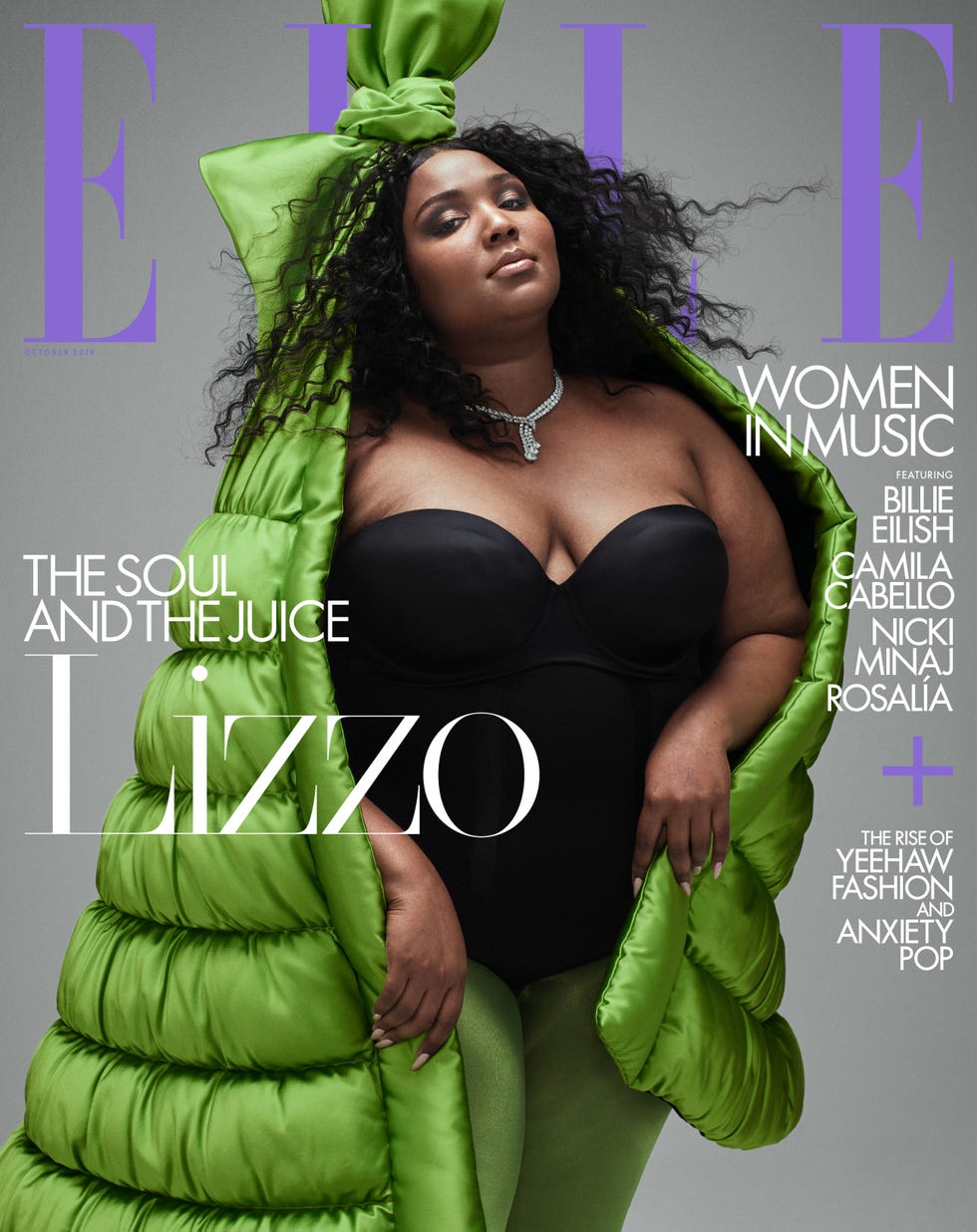 If I stop making music now, nobody would fucking care.
Luckily for us, Lizzo never stopped fighting! Two years later, she becomes the breakout artist we did not know we needed. She made her debut at Coachella and later, released her album "Cuz I Love You." Next thing I know we see our girl at the 2019 BET Awards on stage performing her hit "Truth Hurts" in full-blown costumes with dancers, and her FLUTE!!! When I tell you she showed the heck out… This isn't even all her accomplishments this year *takes a second to drink some water* Lizzo had two BET Award nominations, lands a major beauty campaign with Urban Decay, has a role in J. Lo's movie, "Hustlers," and the latest, her hit made #1.
Although Lizzo is blessed for the success she has received, it has always been so much deeper than topping a chart or sales.
If my next album doesn't do anything like this [one], and this was just a one-time thing, I'm going to be grateful. And I'm also gonna have a fan base that I can tour on. I've been touring for a long time—why would that stop? I'm gonna continue to do that forever.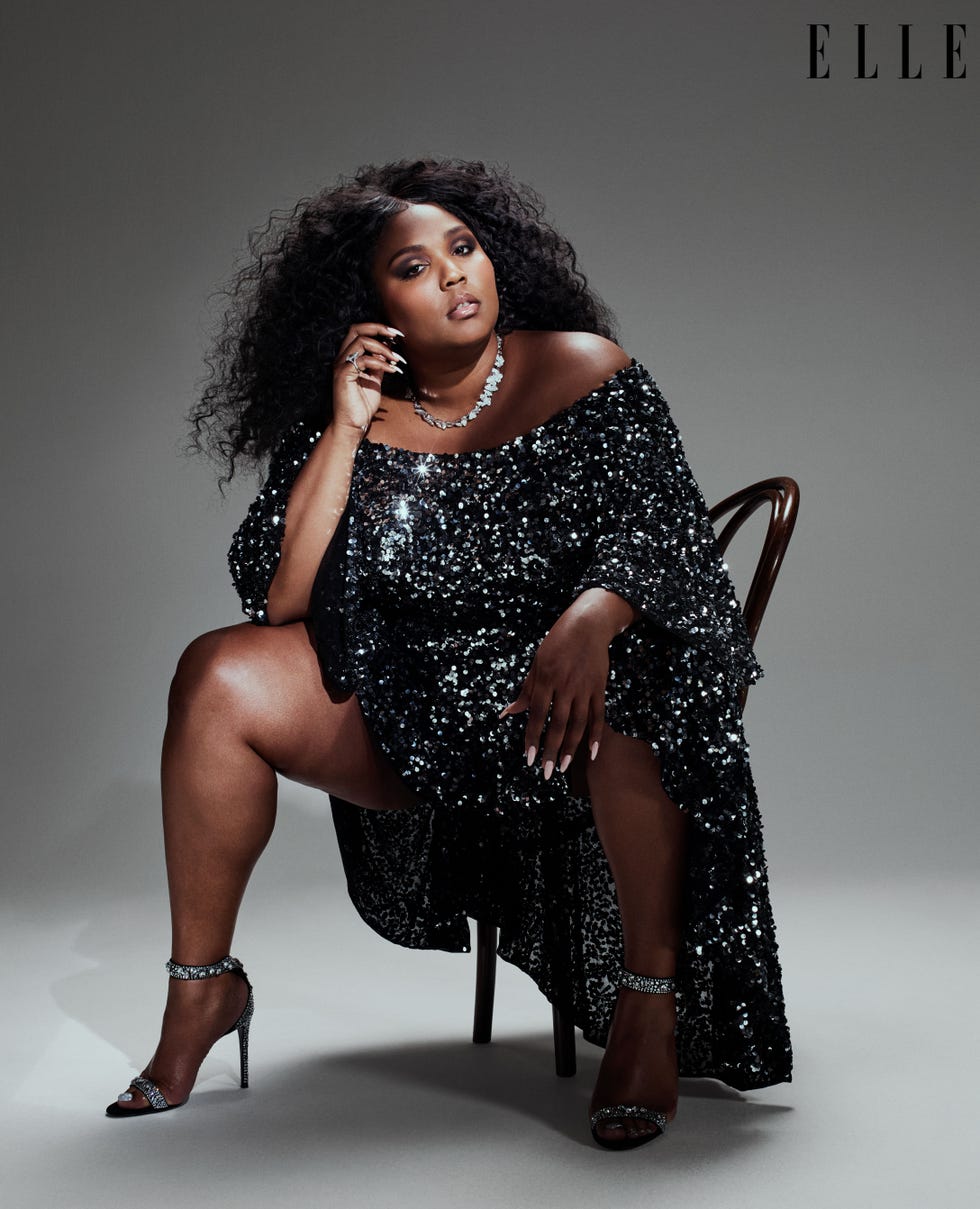 Lizzo always had a knack for music. Ever since she was little she would form girl groups and write songs with friends. So all of us want to know where did she pick up her passion for playing the flute? Lizzo discovered her love for the flute when she joined her school's marching band and never looked back. She now owns a flute she named "Sasha Flute," which has its own Instagram page: @Sashabefluting.
Later in college Lizzo would become a member of the all-female rap/R&B groups The Chalice and GRRRL PRTY. And during that time, she and another bandmate collaborated with the late Prince on "Boy Trouble" for his album "Plectrumelectrum." She reminisces about those days where she was working hard to make her dreams come true.
The flamboyant personality we know and love today wasn't always so confident. Breaking out on her own was a huge step for her! She believed she didn't fit the mold for what a star looks like or that people wanted to hear what she needed to say. Even now, she gets anxiety when she has to go on stage alone. However, she is finally saying all that she wants and the world is receiving it.
My Songs Feel Happy, but They Come from a Sad or Frustrated Place.
Lizzo's songs are so expressive and will hype up any group of girlfriends, but a lot of them are made through tears. Her music can prepare you for a night on the town or help you with a break-up. However, Lizzo admits to not always being so expressive with her emotions. "I was the worst communicator, emotionally, when I was younger," she explained. She would find herself falling deep into a dark space with no way of getting out. It took her years to change this habit and ask for the help she needs. Back in June, she took to IG to explain her emotions at the time, and later, how she learned from the experience.
Lizzo notes how communicating her emotions has made such an impact on her life. She makes it her mission to let someone know if she isn't in a good headspace and ask for help when needed. Her self-love routine follows closely after being emotionally open. She confessed that she didn't love every part of herself when she was younger and wanted to change things. That is why she is big on practicing self-love.
I didn't love who I was. And the reason I didn't love who I was is because I was told I wasn't lovable by the media, by [people at] school, by not seeing myself in beauty ads, by not seeing myself in television…by lack of representation. My self-hatred got so bad that I was fantasizing about being other people. But you can't live your life trying to be somebody else. What's the point?
For now, Lizzo is taking her success one day at a time. She is enjoying life and making music. She is currently touring and getting us ready for what she has in store for 2020.
Being a fan since before her mainstream popularity, words cannot describe how happy I am for her! I look forward to seeing all that she graces us with. #teamlizzoallday
What is your favorite Lizzo song? Why do you love it?