Budget shopping sometimes comes with a bad connotation. It's assumed that your only options are low quality or not on-trend when you are shopping on a budget. This is far from the truth! It takes a special eye and a certain understanding of fashion to do this well.
That being said, let's do a little crash course on how to shop for plus size fashion on a budget, shall we? You know we are always here to make your shopping experience a little easier!

Plus Size Fashion On A Budget- Tips & Tricks
1. Know Where To Look
The first tip is shopping at retails brands like Target, ASOS, Kohl's, Old Navy, and Nordstrom Rack. Are you the kind of lady that loves a good hunt? Marshall's and TJ Maxx are key for a fashionable woman on a budget!
Target has improved tremendously with it comes to quality plus size fashion. Labels like Ava & Viv, Universal Thread, and, A New Day, and Who What Wear have phenomenal quality with a low price range.
I personally vouch for Who What Wear and A New Day. I purchased so many items from them. They feel great on the body and handle everyday wear and tear extremely well.

Take advantage when brands like Target have collaborations with designers that you normally wouldn't be able to afford. The prices will be in your budget, you are purchasing designs directly from the designer, and you now own an exclusive item.

Don't you love wearing exclusive fashion? I know I do.

2.Be Patient And Wait For Sales
The second tip is to take advantage of sales! This is a rule of thumb when shopping at any price point. You may have to be patient and keep checking for a sale to happen. The best time to shop for clothing sales is typically right after January 1, and after prom in late April and early May. Another thing to look out for is tax-free weekends in your state! As for spring and summer fashion, they tend to go on clearance in June and July!

Never hesitate to use coupons, search for sales online, and use apps like Rakuten. You will get cashback whenever your purchase through their app, and you are constantly updated with sales. You literally get money to do what you love doing, shopping!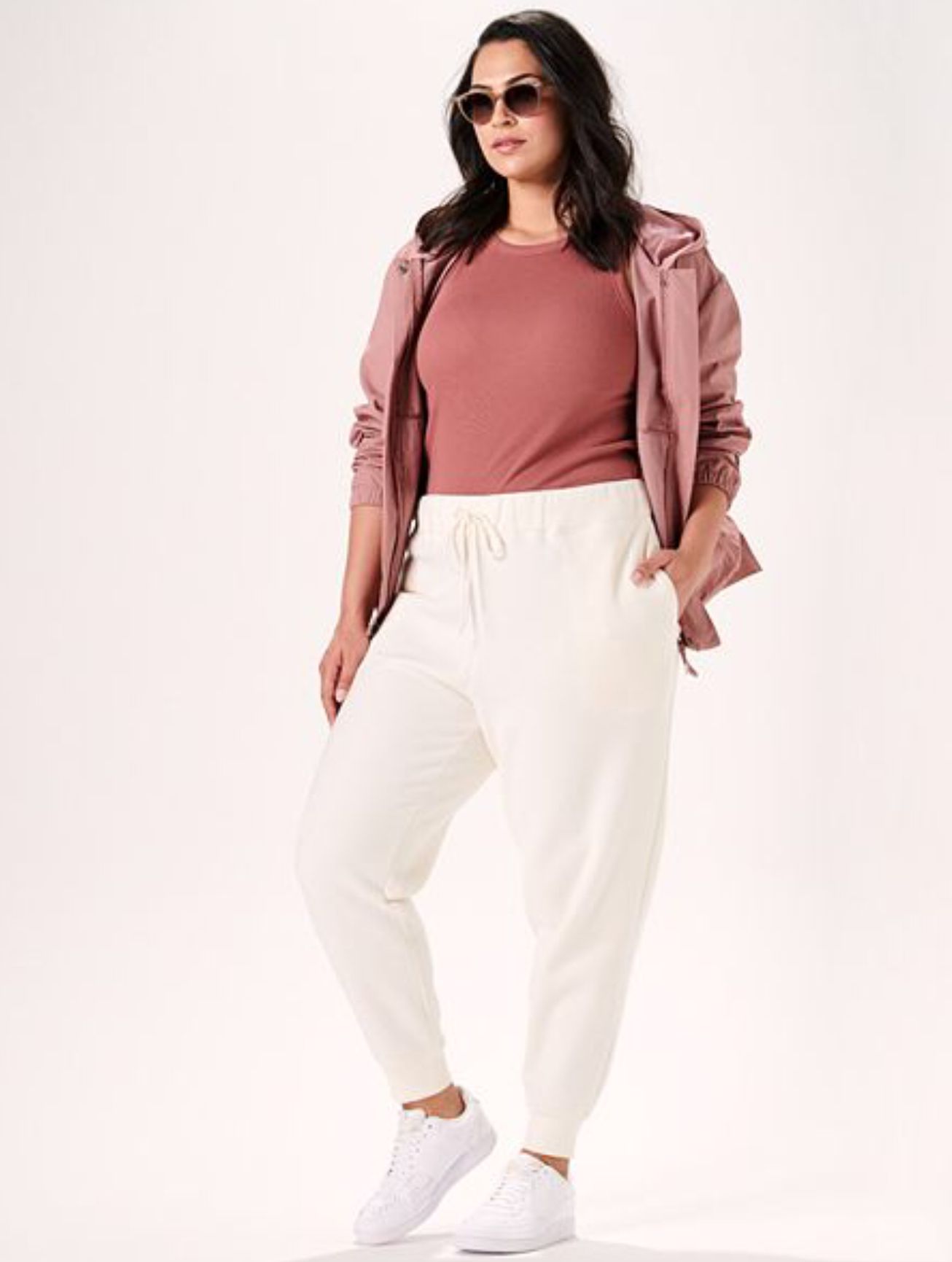 3.Don't Sleep on Secondhand Items!
The third tip is shopping online and in-person thrift/secondhand stores. I have sold and purchased new and lightly used garments on Poshmark. It's super easy to use, and there are plenty of plus size sellers. If you are looking for a thrift store in your area simply Google, "Plus Size Thrift Stores In My area," and a few options should pop up.
If you are unlucky in your search, here are some online plus size thrift and consignment stores.
Ready To Shop Some of Our Favorite Budget Pieces?
Being on a budget doesn't equate to cheap. You can get quality at any price range.
Below are some of my top budget pieces. Everything is under $60!
Shopping for plus size fashion on a budget can have its own struggles. You shouldn't have to settle for low-quality items because you aren't spending lots of money. If possible, go to the stores, try on the garments, and touch the fabric.
If there are reviews on the product, try and find a common factor, thoroughly read the description, and be meticulous with your purchase. Once you build a relationship with the company, you will become more comfortable with their quality, and shopping becomes easier.

Where are your favorite places to shop when you're looking for plus size fashion on a budget? Did you see anything you loved? Was this article helpful? I can't wait to read your comments.