Who doesn't love a great Barbie moment? If you happen to love all things vintage AND Barbie, then you are in for a treat. The Stitch Shoppe x Barbie Collection is the latest collaboration from Loungefly!
On the heels of their latest Disney Collection, Loungefly is back with another licensed collection. This time? They are channeling Barbie, who is "an iconic, vintage brand that has always pushed the boundaries of fashion."
As someone who collects the Barbies from the Fashionista collection, this is a fun one. The collection pays tribute to "Barbie trends seen throughout her over-60-year history, including nods to the original chevron bathing suit Barbie debuted in 1959 and classic palm trees, synonymous with Barbie's Malibu roots."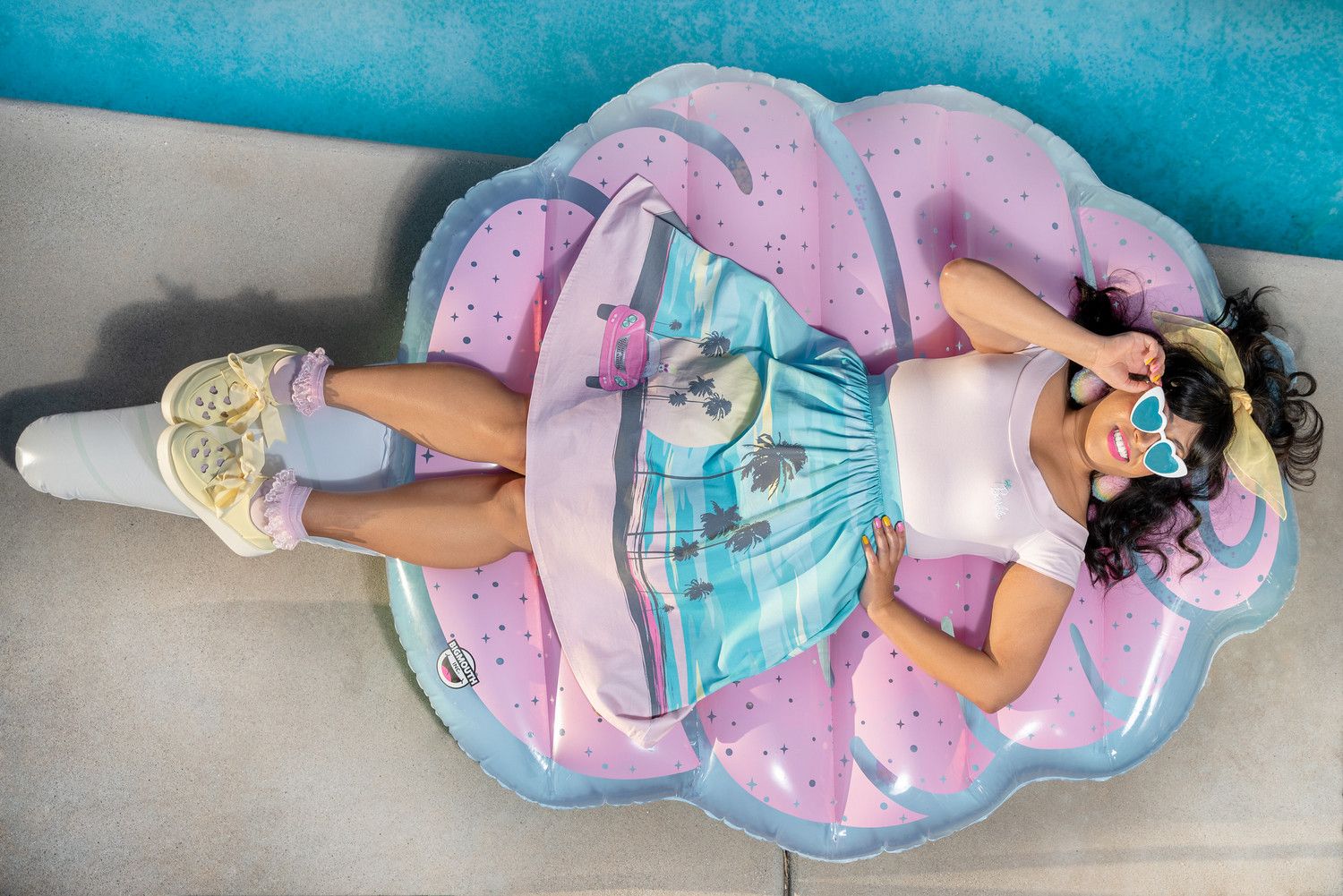 For this collection, expect to see nods to Barbie's signature style with their "iconic chevron patterns, lovely pink's and pastel's, and a little Malibu flare."
All with a modern and vintage-inspired twist.
"We love that Barbie has taken some really, really bold moves in the market in terms of diversity in their dolls and body positivity," said Liz DeSilva to WWD, vice president of creative for Loungefly. "The brand messaging really aligns with what Stitch Shoppe stands for. We want to create inclusive collections for all shapes and sizes."
Here for All Things Barbie? The Stitch Shoppe x Barbie Collection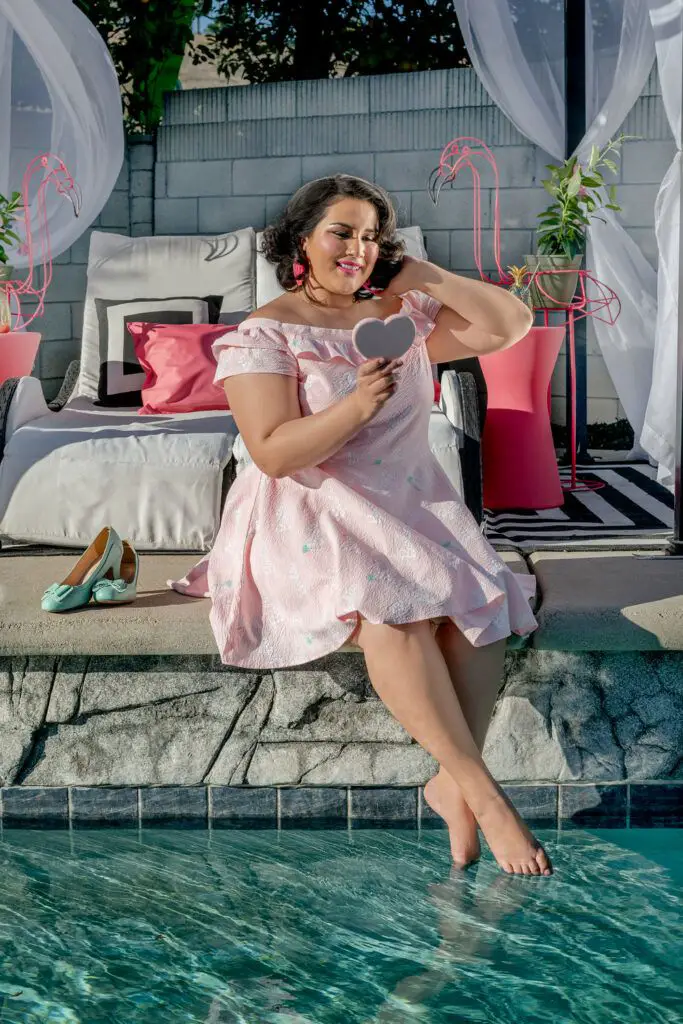 One of the cool things to note about this collection? Is its limited run. Meaning that they have only produced 600 pieces per style… You will not have to worry about someone else rocking your look. Because once these are sold out? They are gone forever.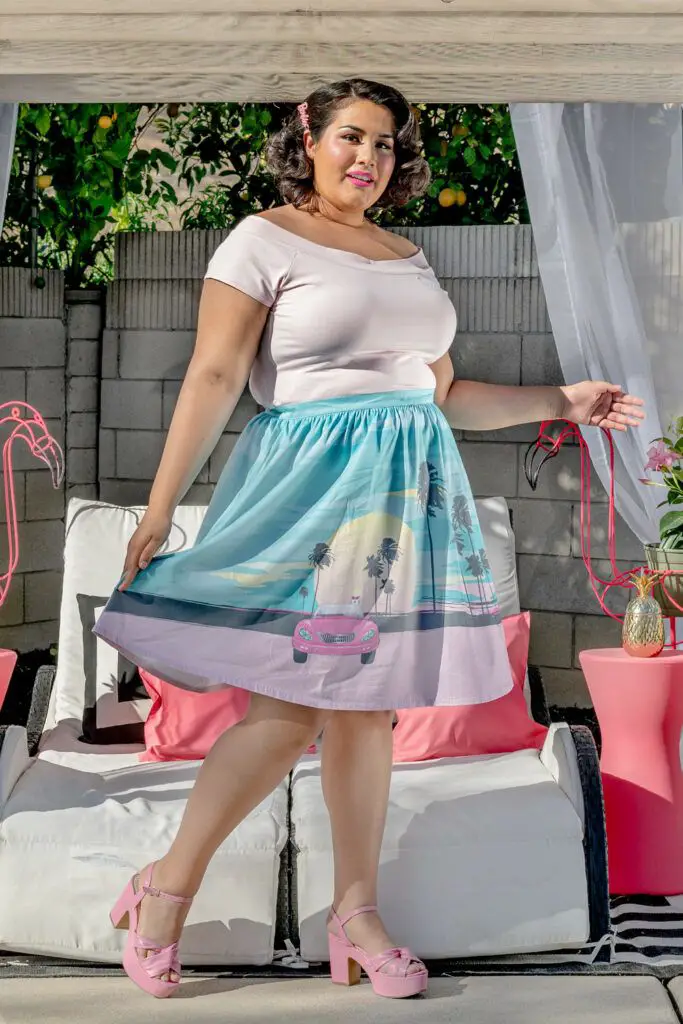 Exclusivity? Woot.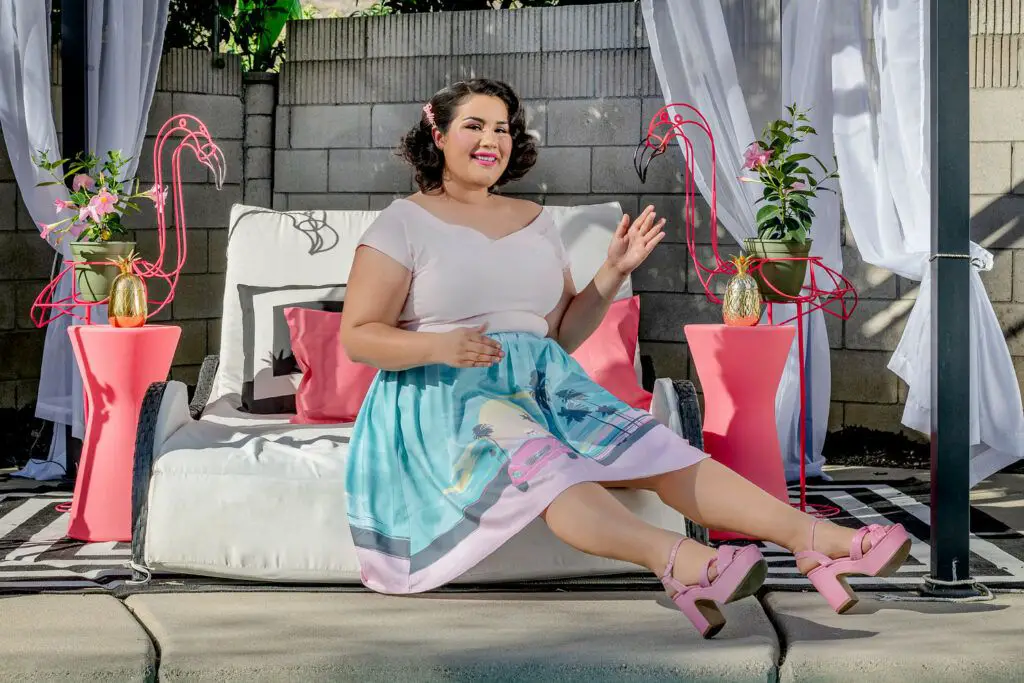 Available up through a 4X, the Stitch Shoppe x Barbie Collection gives us all the options including dresses, skirts, tops, and bags from $25 to $125.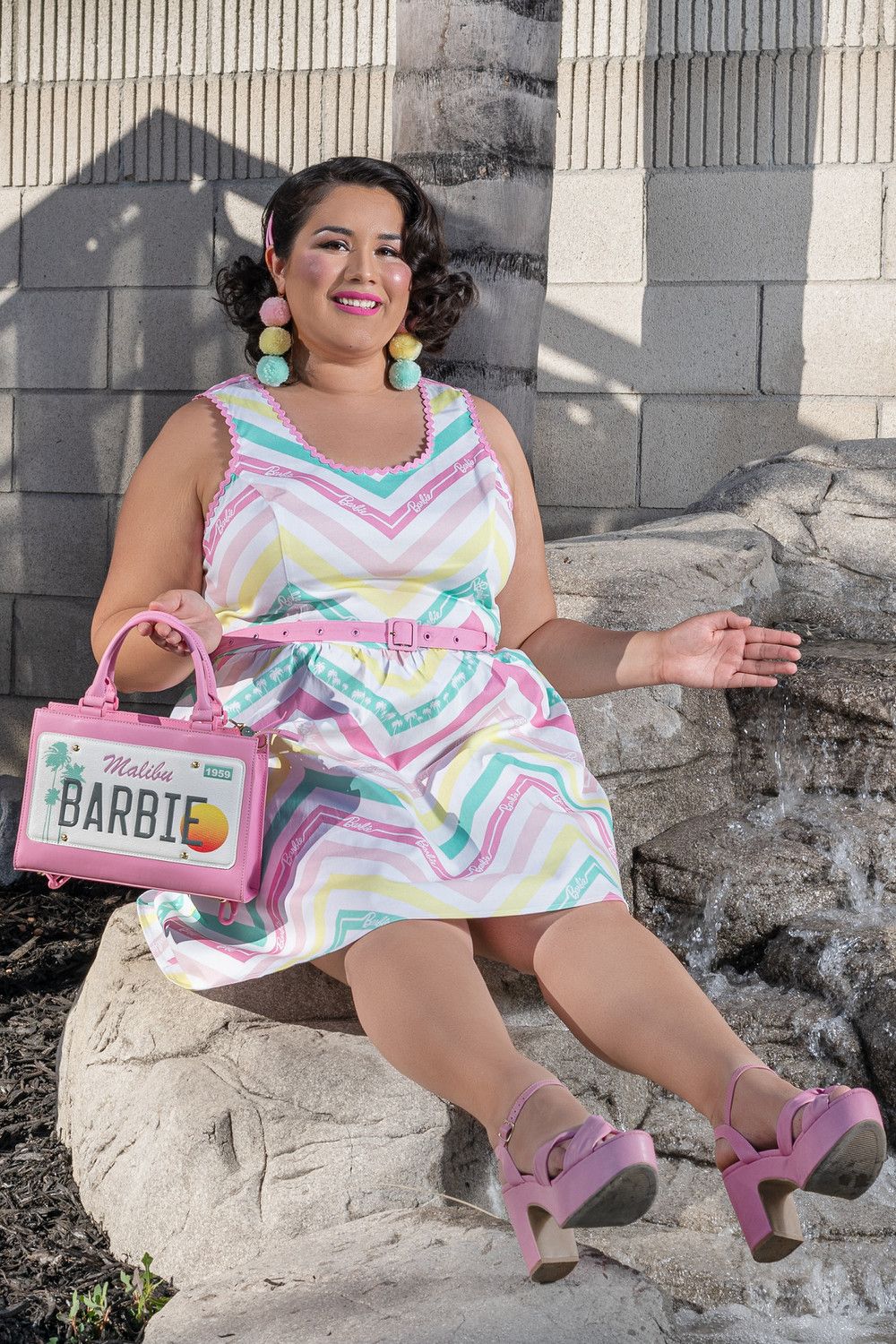 But one of the things we appreciate most about this collection, is their attention to fit. Attention has been paid to the arms.
They've ensured that the waistlines hug, without the uncomfortable gathering or pinching.
AND!? When it comes to button ups? They've worked on the fabrication to give the right amount of stretch paired with ample buttons to prevent that awkward gaping.
Sounds thoughtful, right?
Well, if you are intrigued, the collection is available today!
Shop the collection NOW, at LoungeFly.com!
What do you think of this collection and range?
Do you see a few things that whet your Barbie appetite?
Let us know which items are your favorite!