Are you building your plus size swimwear collection? Well if you are looking for a little fun retro vibe, then look no further than the newest collection from the GabiFresh x Swimsuits for All Collab!
Today, the plus size swimwear collection launched with 11 playful pieces, and they are too cute!
"I wanted it to be retro-inspired while still staying to true to the sexy and modern styles that I'm known for. I think I achieved a good balance, but it's definitely a design departure for me, with more playful colors and '60s mod vibes." GabiFresh shares with InStyle.
We have to admit, the options in plus size swimwear have come quite a long ways, from 10 years ago! Now? We have sooooo many options: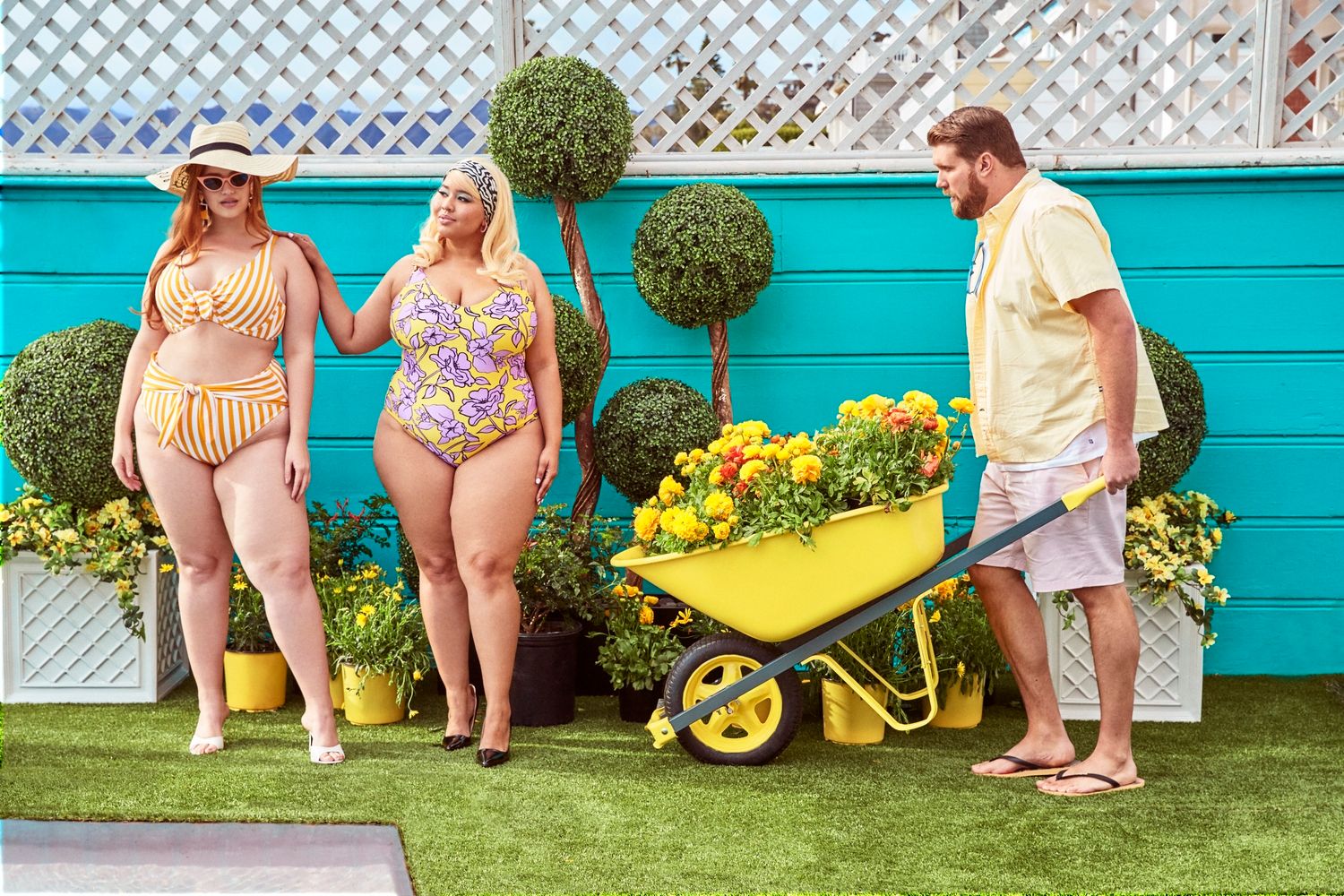 A plus size bikini? Check. A fancy one piece? Double check. Shorts, Tankinis, and whimsical coverups?
But with this newest collection, I think that you are going to find a few more pieces to add to your ever growing plus size swim collection!
Are you a fan of a retro inspired look? We think that these bathings suits and the shoot may bring you on over!
We have so many options and this latest collection from Swimsuits for All easily will add a few more pieces to your 2019 vacation must haves!
The Retro Inspired Plus Size Swimwear Finds in the GabiFresh x Swimsuits for All Collab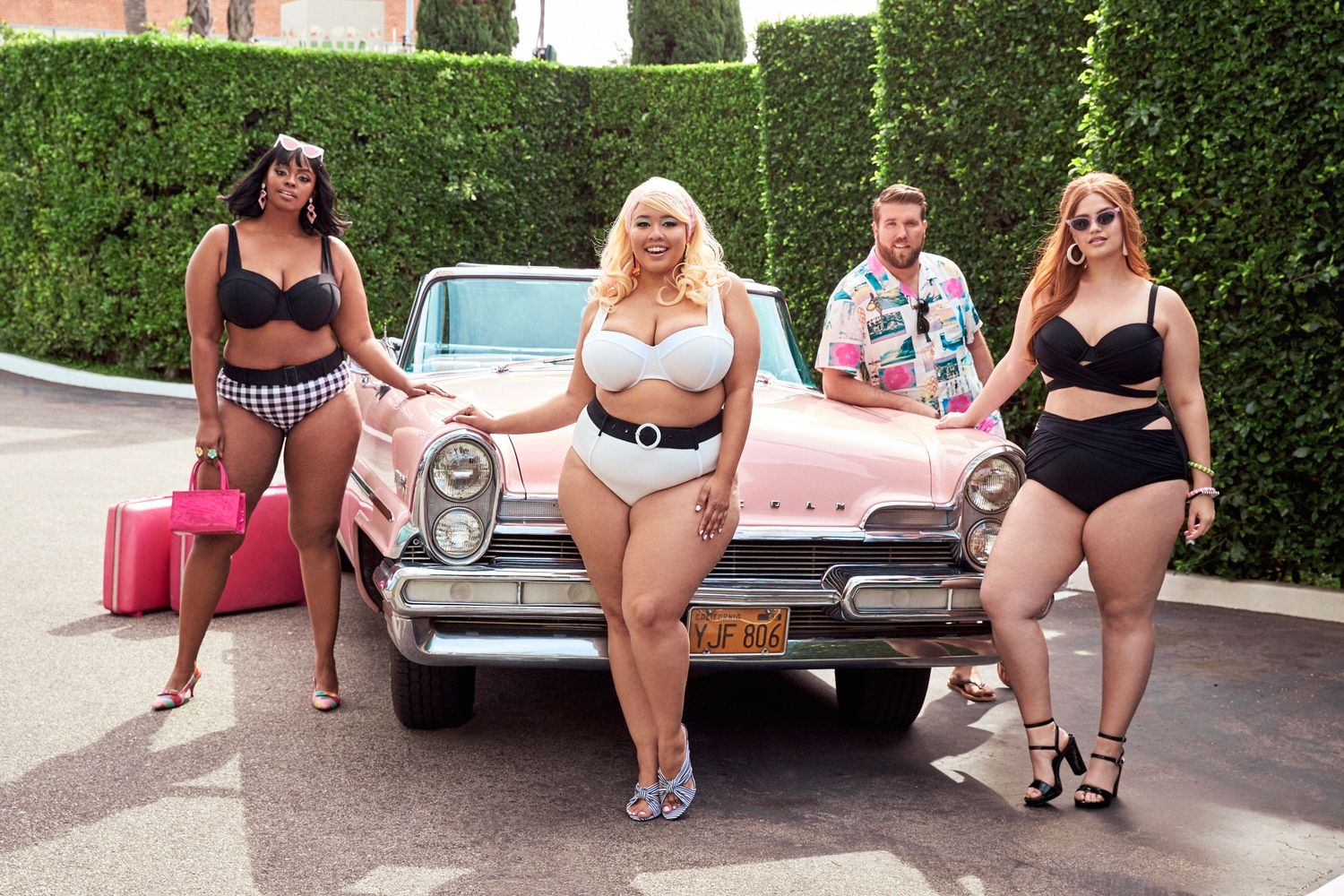 "We don't want to feel like our options are limited to boring basics or matronly silhouettes and prints. We want trend-driven pieces that make us feel sexy and cool poolside." GabiFresh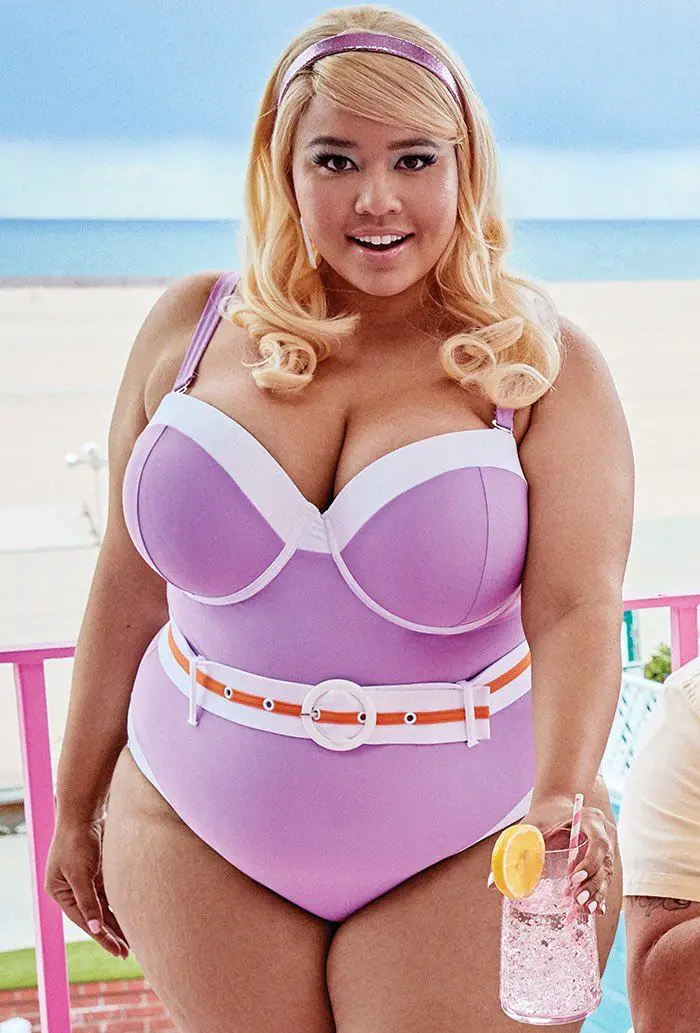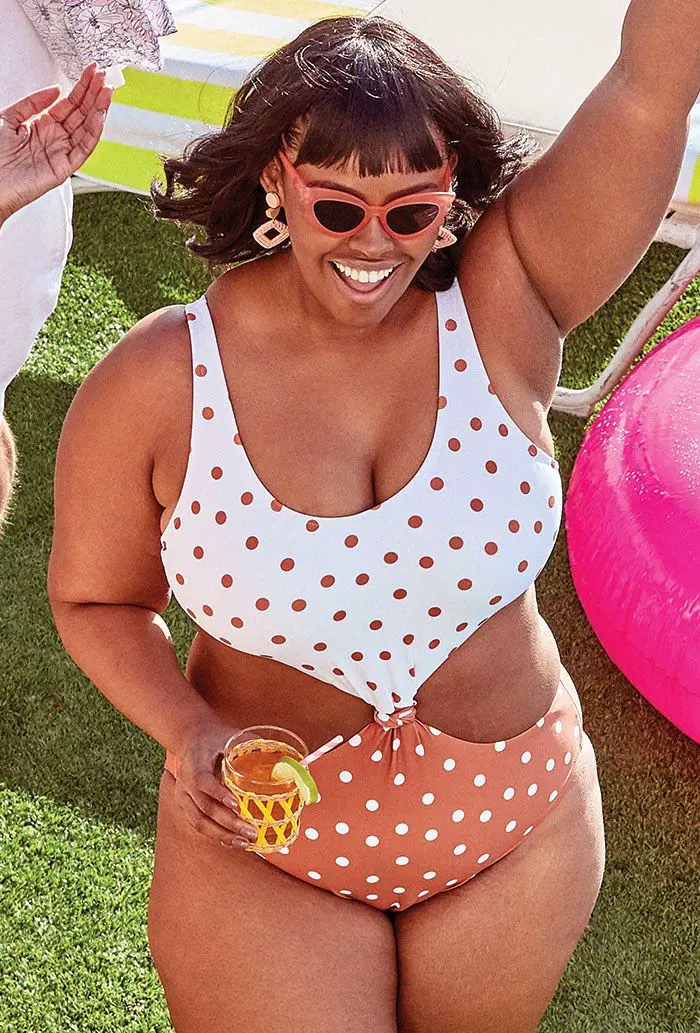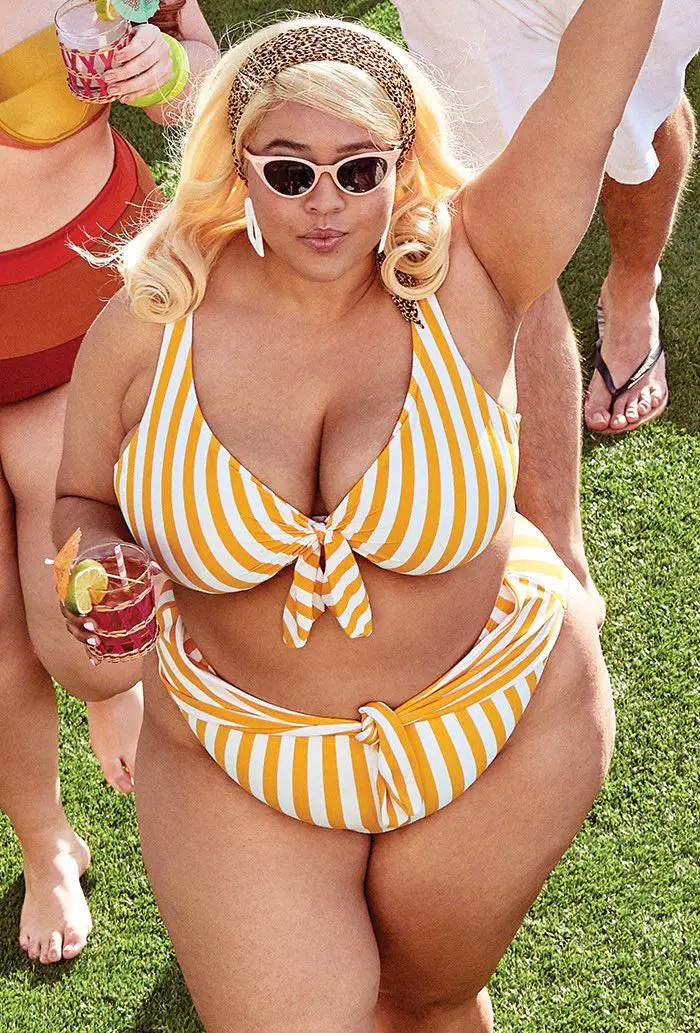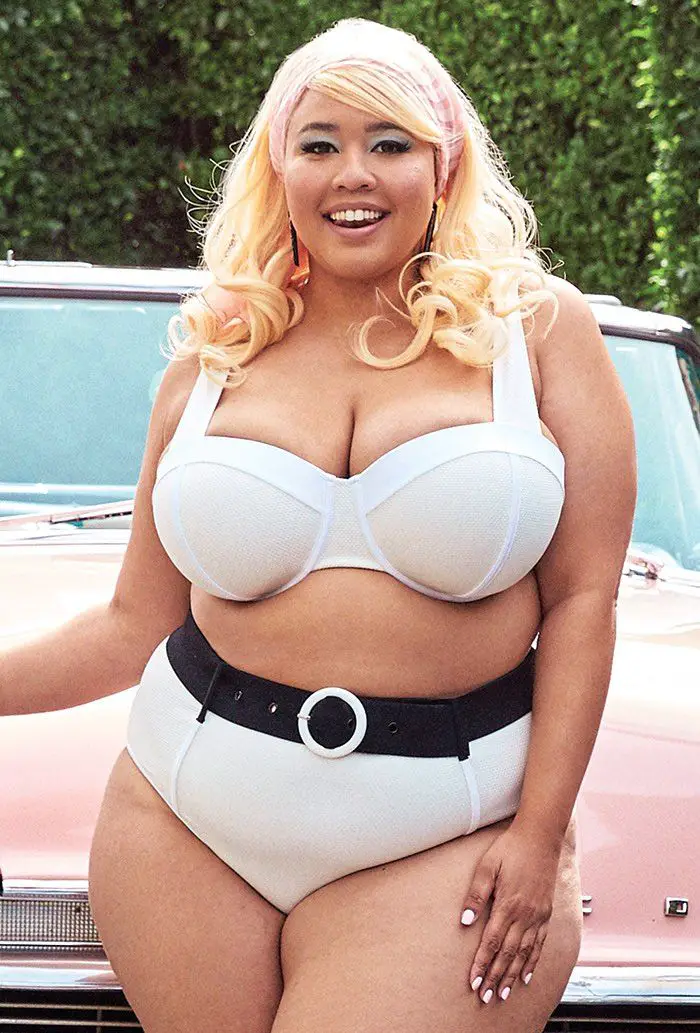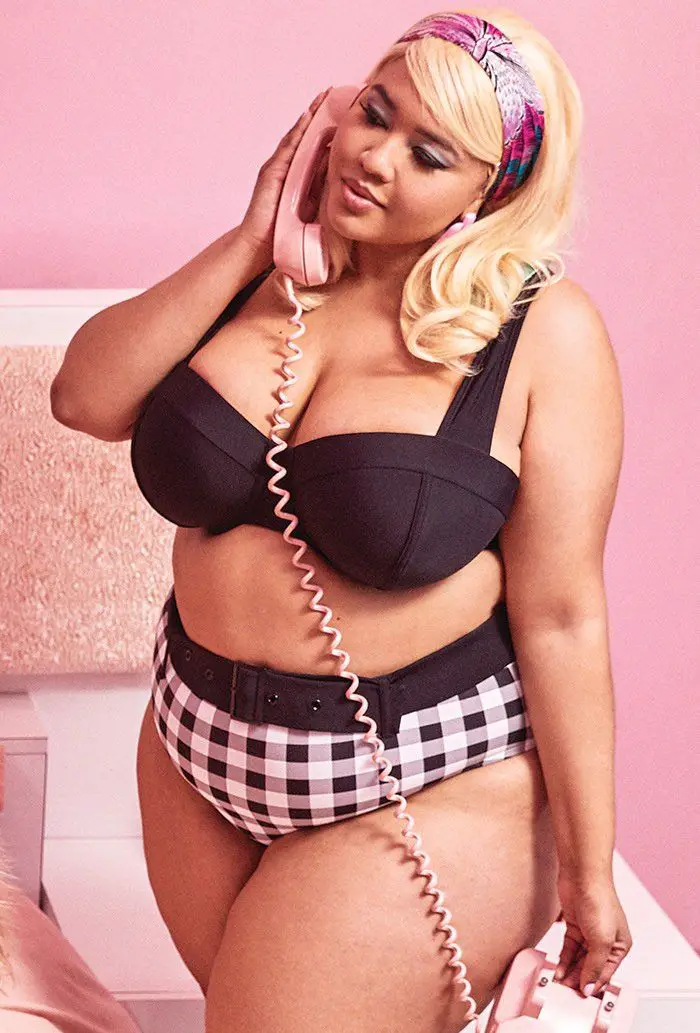 Fun right? Playful?? Did you find a few pieces in this collection that you have to have? We sure did… That polka dotted Monokini? MUST. HAVE. The Blondie striped bikini? Ohhh girl. But then, that bubblegum pink two piece with a mesh top is kind of fun!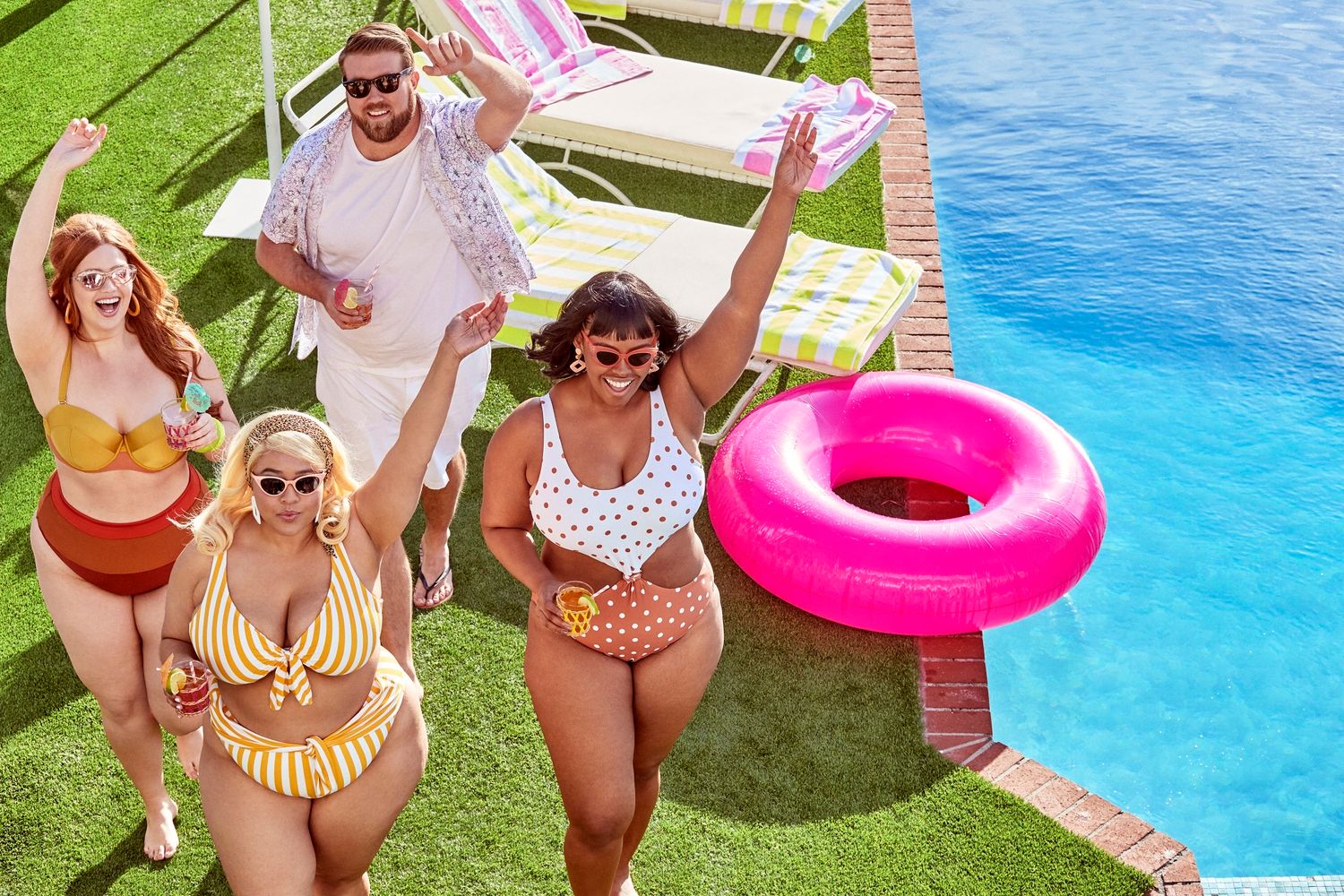 Ohhhh and we must add that these plus size bathing suits and bikinis are available in sizes 10-26 and in cup sizes ranging from D/DD-G/H. And with each piece in the collection under $125, we think that you will like a few of these!
You can shop the GabiFresh x Swimsuits for All Collection at SwimsuitsForAll.com!
You know what I appreciate? That with each GabiFresh x Swimsuits for All collection, Gabi has listened to the feedback and has taken this into consideration with each collection.
"We also want great bust support and a well-fitting suit, and I definitely have that in the forefront of my mind when creating my collection." GabiFresh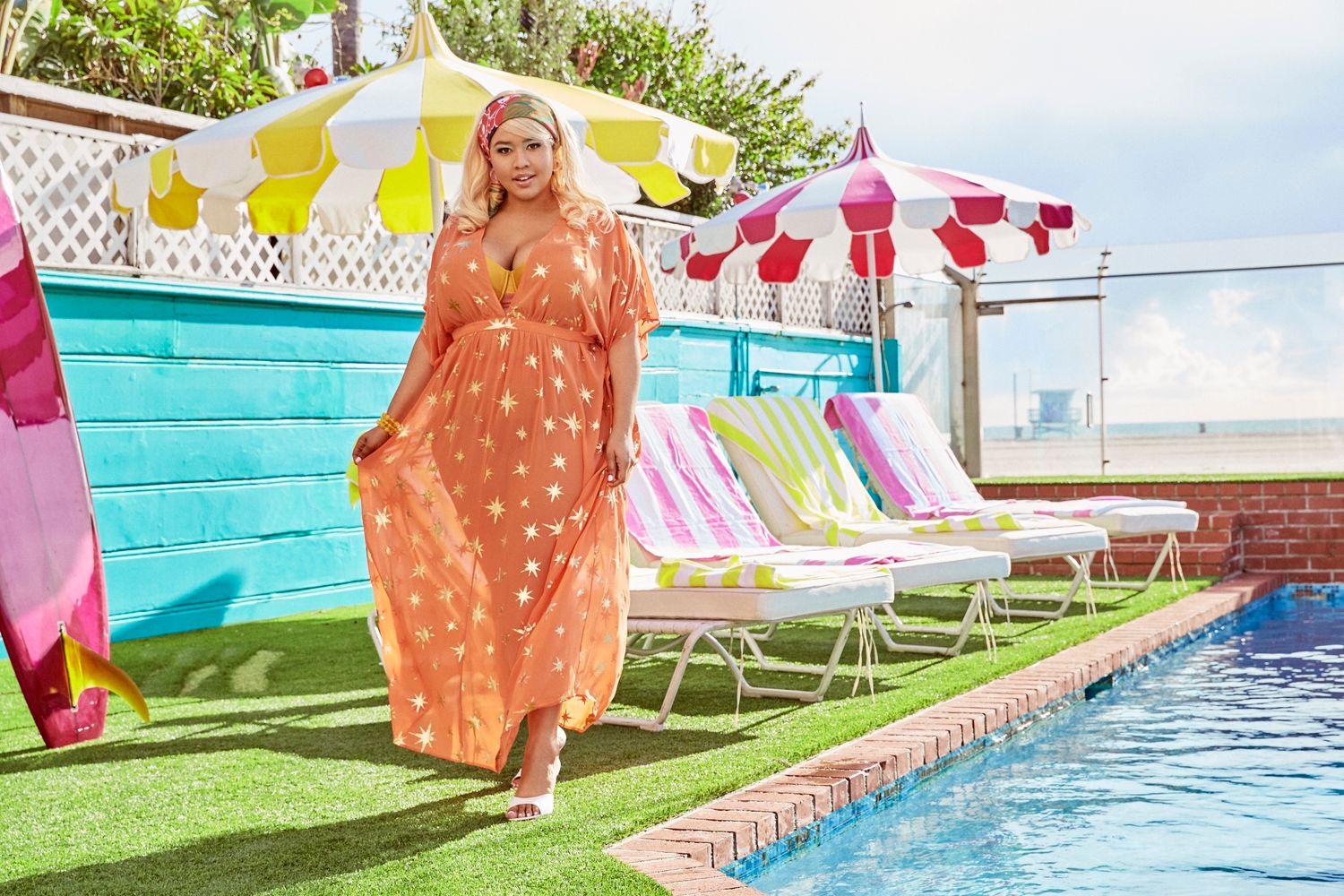 Yes, ma'am! We do. Support, style, and a little sass? Ohhh yes.
Do you already have enough plus size bathing suits? Looking for more? Make sure you check out our latest plus size swimwear posts, here!
Let us know what you think about the latest collection in the comments below!