As The Curvy Fashionista editors, we write about stuff we love, and we think you'll like too. We often have affiliate partnerships, so we may get a share of the revenue from your purchase.
If you have been itching to add some newness to your closet with items that will hold you down, spring into summer, then you have to check out the new Universal Standard Linen collection! If breathable fabrics cut in fashion forward silhouettes speak to you, then you are in for a treat.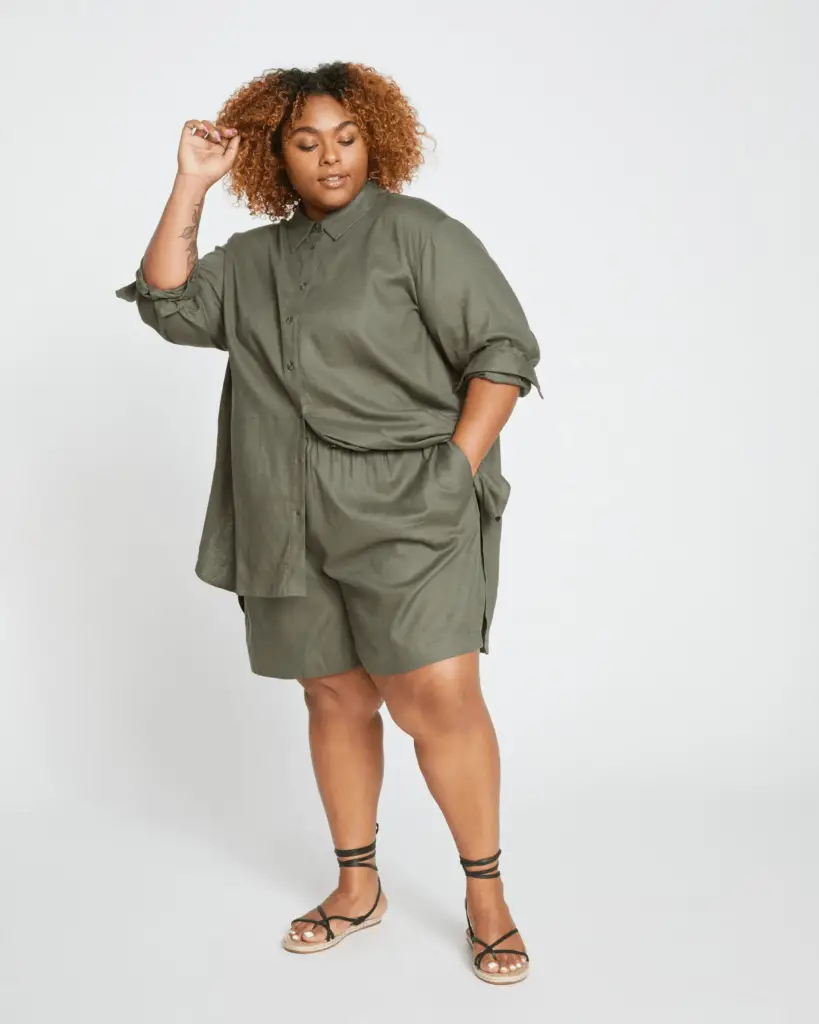 Over the weekend, the Universal Standard Linen pre-sale kicked off and we are here to share our favorite picks, why you should take a look, and what you can expect with stretch linen.
"It's finally back. Our third year in a row. Our Signature Stretch Linen"
With the Universal Standard Linen Collection, we are introduced to 7 pieces that can seamlessly integrate into your late spring and summer wardrobe! Most impressive is the structure and polish they give us, versus the flowy options we traditionally see in linen options. The colorways are also dreamy, especially the Bleu Scolaire!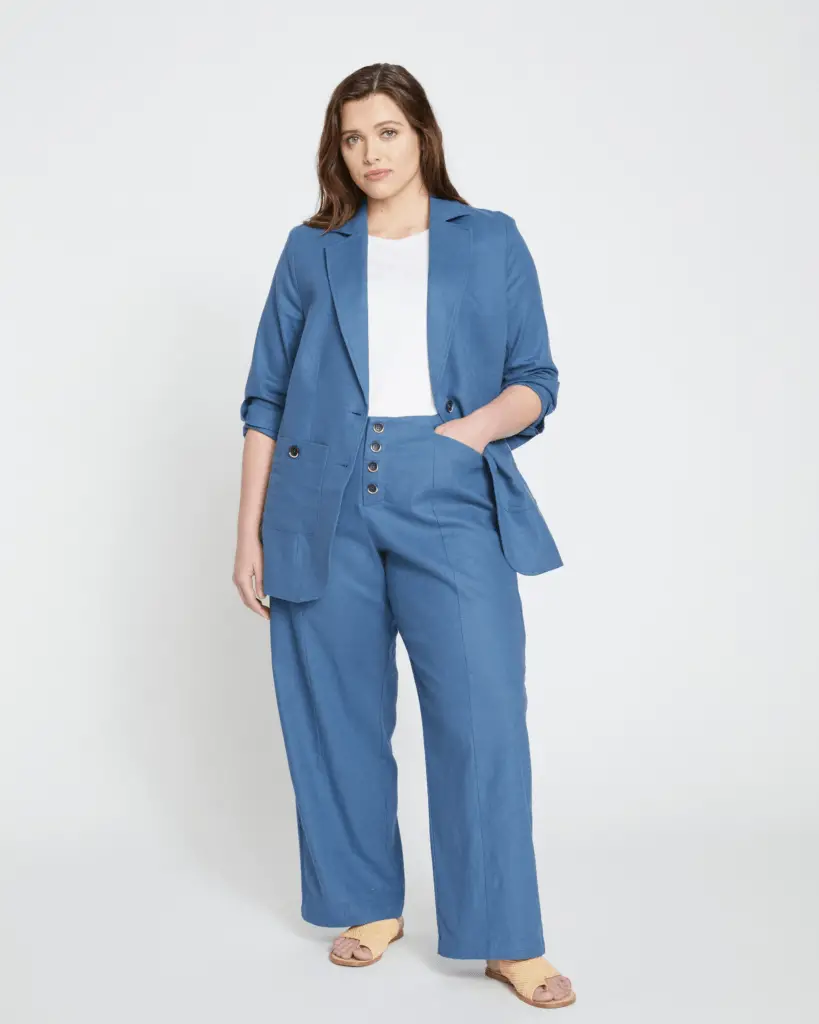 Your Strong Suit is a standout, especially if you are looking for spring into summer plus size suiting options! The clean-front button-down cropped wide leg pants with the front seamed pants paired back with the matching two-button blazer? A great addition for the wear-to-work ensemble.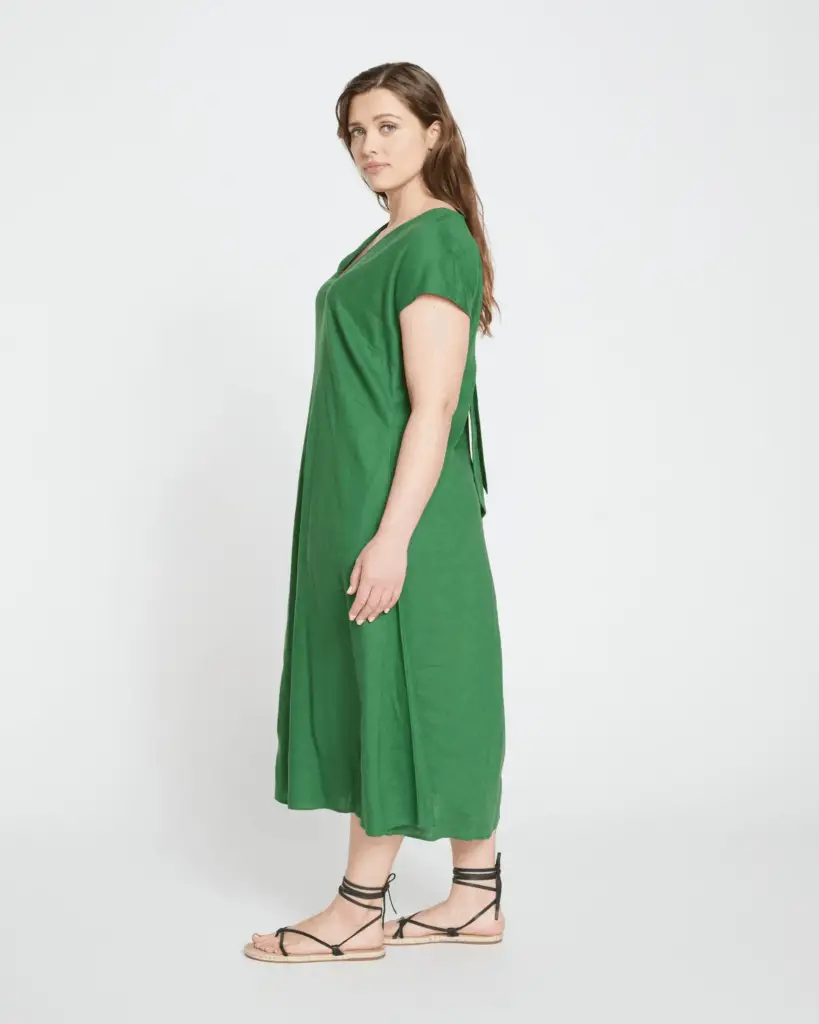 This collection gives us a wide-range of options in addition to the wear to work. Looking for something casual? You have the Your 2-Piece Playsuit for those summer beach days that includes a tie front crop and relaxed shorts. Want something more relaxed? The Seaside Linen Shirtdress is a great flexible option here that can easily be layered and worn a few different ways!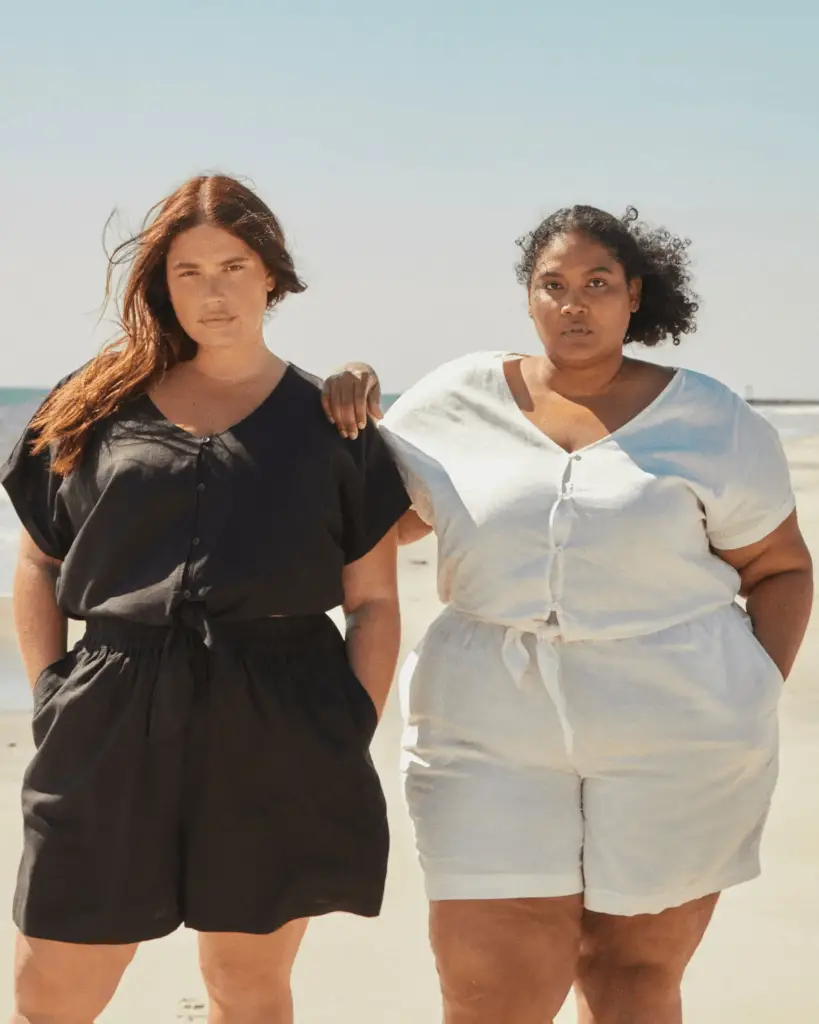 What To Expect When Wearing Linen
Did you know that some of the key benefits of linen is its coolness, resiliency & longevity, and Absorbency? According to Fashionbeans.com, "Linen has a very high moisture absorbency rate, making it the ideal summer fabric for hot and humid climates. It's also hypoallergenic, which means sweat is less likely to break down its fibers."
So, if you are someone who runs hotter than others or needs your fabric to breathe a bit more, linen may be your best friend. Also? Linen does have a nice shelf life. Your linen looks will last you many seasons to come, with proper care and storage!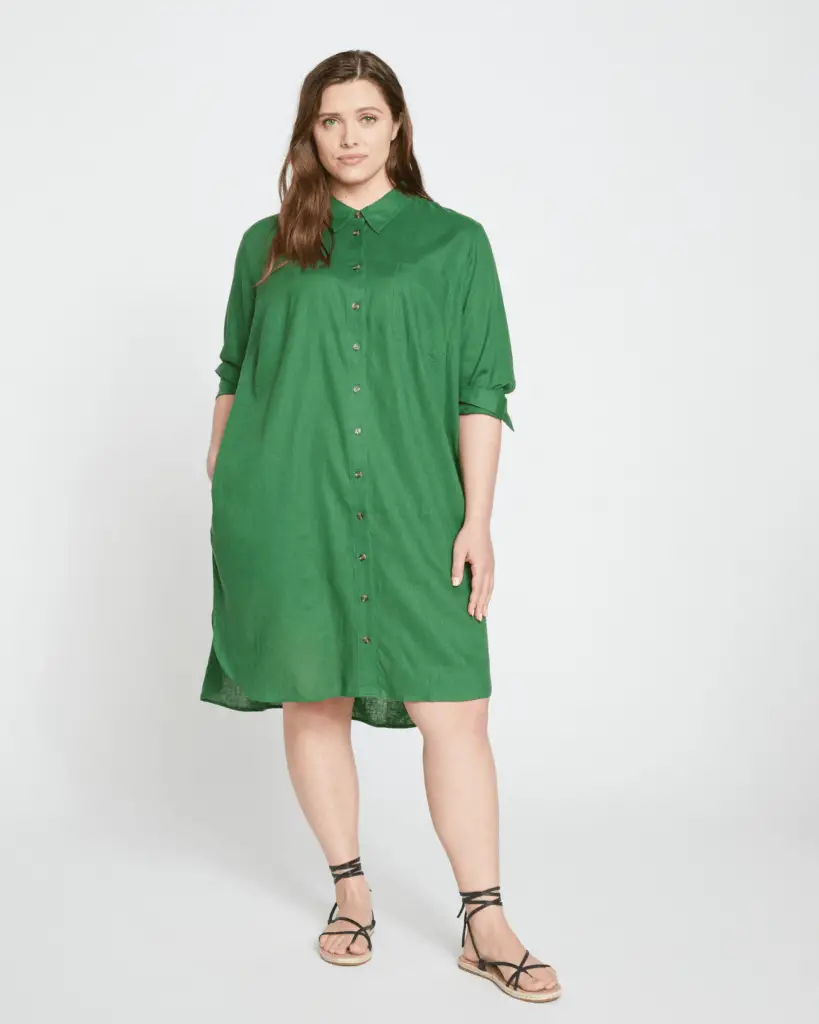 Are you enjoying the pieces from this collection? Can you see yourself in a few pieces from this Universal Standard Linen collection? If so, you can shop it now!
Shop the Universal Standard Linen Collection at UniversalStandard.com!
And as with all of Universal Standard options, the Universal Standard Linen collection is available up through a size 38-40. For those of you who are based outside of the US, there is international shipping!
Cool Fact- did you know that Universal Standard uses a size 18 as their sample size? "Our sample size is an 18, and we engineer every single size from there to ensure the perfect fit for all of US."
What do you think about this linen collection? Are you a fan of linen? We have noticed you either love it or hate it. There is hardly an in-between!
Do these pieces have you ready for the spring and summer heat? Let us know your thoughts of the collection in the comments below!