Who is ready for spring? I know I am… I am ready for all the newness and today, serving up her own version is Elann Zelie, the plus size designer Zelie for She! If you didn't know, this Los Angeles Based plus size indie designer has been doing her thing for a few seasons and there is always a piece in her range that has folks talking.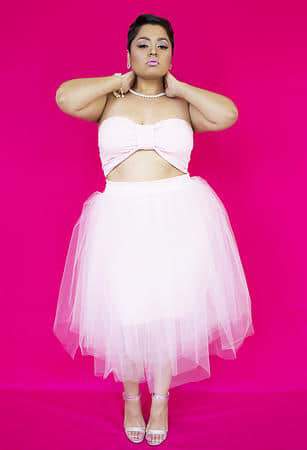 For this spring collection, it is sweet and cute. Playful and feminine. Sugar and spice. What inspired this collection? Elann Zelie shares:
"This collection is all about being a girl! There are tutus, floral skirts, cotton candy and a lot of Pink! My inspiration started with Barbie and then I ventured into the doo-wop days of fashion and ended with sex and the city! All these pieces I feel can be dressed up or dressed down! This collection gives the gals a chance to be fun and creative with their own personal style! It's all about being a girl and playing dress up!"
Sounds fun right? I teased a pic on the FB page and you were just as excited to see and shop from her! Without further ado, please let me share with you the new range from Zelie for She.
Plus Size Designer Zelie for She Spring Collection
Her pieces are always for the bold, confident, playful, and sassy plus size woman… definitely not for the conservative… maybe… if you break a few of the items up!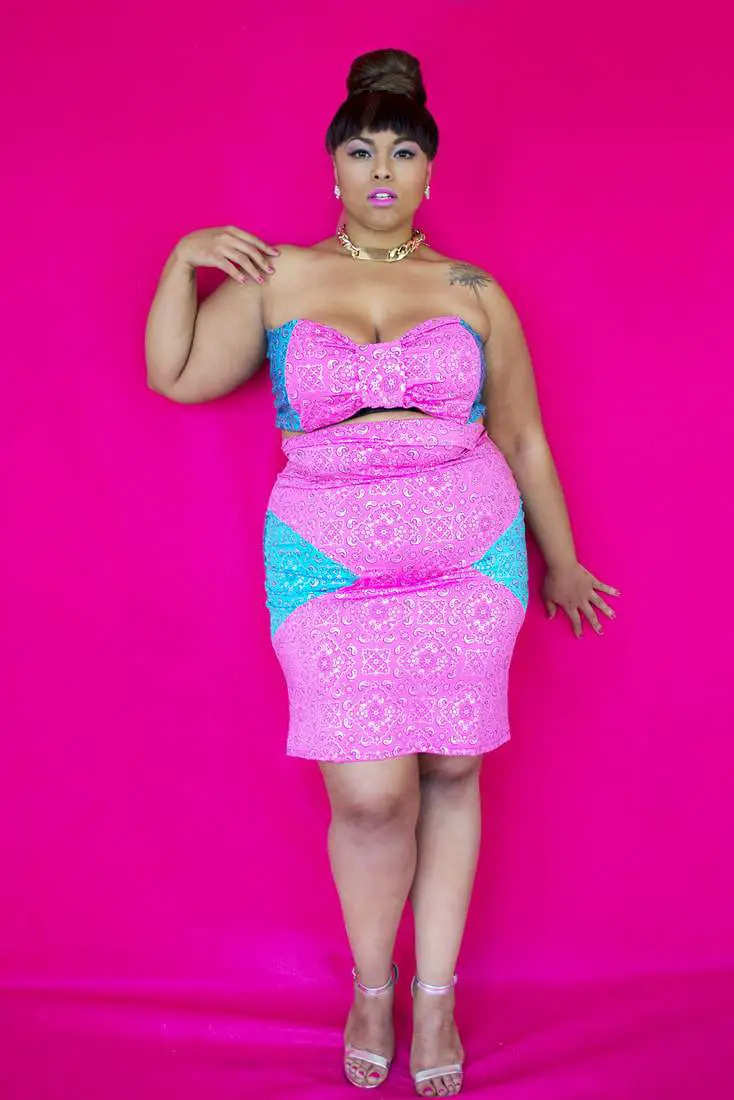 I am a fan of this tutu thing… which is saying a lot, because I do not really go tooo sweet. However, I see ways that I could make a few pieces mine. LOL. I am all about experimenting these days. I love it.
You can Pre-Order the collection NOW! Visit Zelie for She for details!
Are you digging this range?
What do you think? Are you a fan of the range? Have you shopped her collection before?