Girl.
Cute Shoes. On trend. In Wide Width. And within our Budget? Wait… let me back up.
Last year, we share with you, news that Target would be debuting 12 new brands. Well! Girl. As we have shared Universal Thread and Goodfellow has caught our attention for the Big & Tall men, I had to revisit A New Day and share with you my happiness and surprise!
A New Day was created to be a collection that inspires confidence in "investing in personal style; making a fashion statement whether at work or play; gaining access to beautifully designed, high-quality products that last season after season; current trends and reinvented classics." Over the past few weeks, I have kept a keen eye on them, especially as we kick off a few spring fashion roundups.
So, imagine my excitement, when I saw that most of their fashion forward shoe options come in wide width too! Ha! I mean, not only does A New Day fashion their clothing options from a XL to a 4X and 26W, but their shoes? They are giving us wide width fashionable shoe options up through a size 12W!
Yes girl, and I have to share them with you!
Spring's Must Have Wide Width Shoes at Target by A New Day
What type of wide width shoes are you looking for? Sassy High Heels, Cute and chic mid heels, fancy flats, or fun sneakers?  Did you see a few options that caught your eye?
Well guess what? These are not even all of the options… just myyyy favorite wide width fancy finds that I want to play in!  Even better? None of these are over $35! So, you are truly able to keep it cute and chic, on a dime here.
You have to view the full A New Day Shoe Collection, in wide widths, at Target.com!
While you are there, make sure you check out the other shoes in their collection, especially if you do not have a wide foot… because not every plus size girl rocks wide width shoes… right? Right.
But, not only should you check out the shoes by A New Day, you have to check out the clothing options by A New Day in plus sizes… there are more than a few fly clothing options that will speak to you…
At least I think so!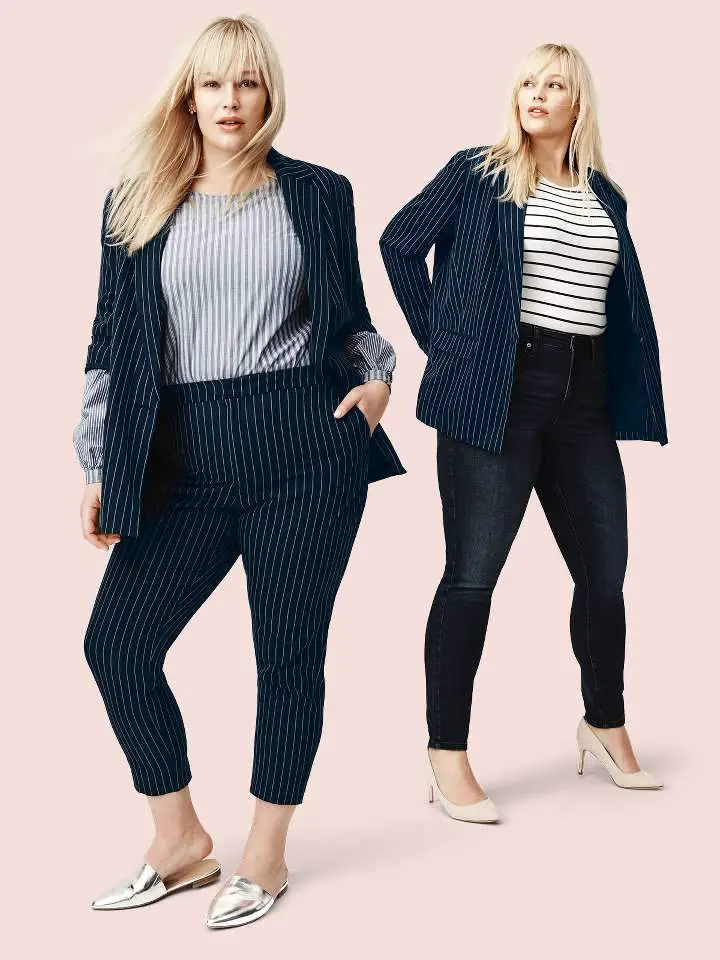 Like, there is this navy pinstripe boyfriend jacket that has piqued my interest, especially since I am on a plus size blazer kick for spring!
So, what do you think about the shoes? The Collection? The options? I, for one, am geeked about having a few more items to add to my shopping list!
Which ones are your faves? Let's discuss!