As The Curvy Fashionista editors, we write about stuff we love, and we think you'll like too. We often have affiliate partnerships, so we may get a share of the revenue from your purchase.
Hey Boo, Hey!!!
With the holidays starting to come through, you can best believe your social calendar is about to fill with a rotation of holiday shindigs, swanky NYE parties and countless other functions. Not to stress you out but, what are you going to wear? Something shiny, right? How about a plus size sequins fancy frock?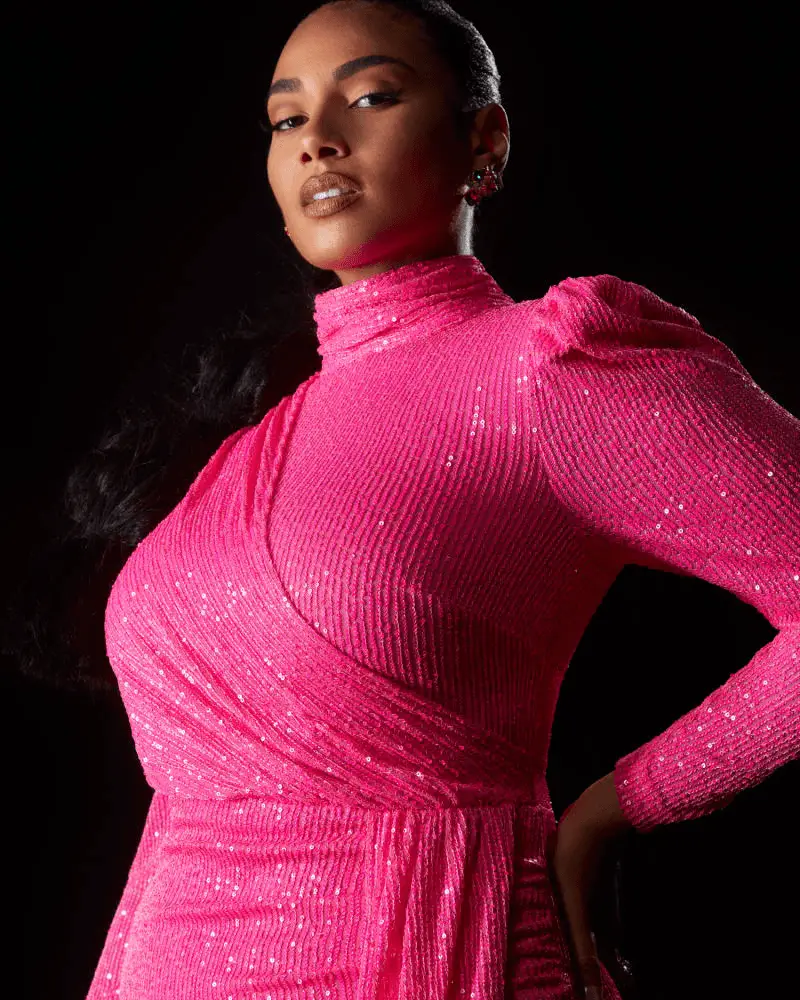 From the elaborate to the fun and flirty or the occasional pop of color, leave the LBD in the closet because we have 15 plus size sequins dresses, suiting, and rompers ready to light you up this year.
Now we're not saying it's time to give up on that prized LBD, but slipping into something a little more ornate or POW POW has never hurt anybody. There is no such thing as too much sequins in your life. Seriously.
As someone who knows her sequins addictions springs from a childhood fascination with the kings and queens of sequins like Michael Jackson, Diane Ross and Cher (maybe my age is showing now) or Beyoncé and Lady Gaga, when it comes sequins you can count on me to be easily distracted by its shiny fabulousness.
If you're ready to totally shine this holiday season (and quite frankly, every other season), here are some of the best sequined pieces this year:
15 Must-Wear Show Stopping Plus Size Sequins Pieces!
Looking for a great plus size evening cocktail dress or something for the holiday season? Check out these 15 plus size sequins finds!
Nothing says cozy happy holidays quite like the perfect little dress covered in sequins.
These are fun, aren't they??? Which ones can you see yourself playing and frolicking in? A little sparkle and shine never hurt anybody, right?
And these shimmery stunners are perfect for all occasions. So, let's cue up the music and get the red carpet for 15 plus size sequins embellished dresses, rompers, and more- made for the spotlight (bold red lippy not included).
So whether you hosting or attending the soiree of the year, these looks are sure make you look (and feel) like a million bucks. When it comes to sequins and your level of comfort, pay attention to the finishing of the garment. You want to make sure that the sequins and your skin are both protected, unless you end up with a gnarly sequins rub and that is no fun.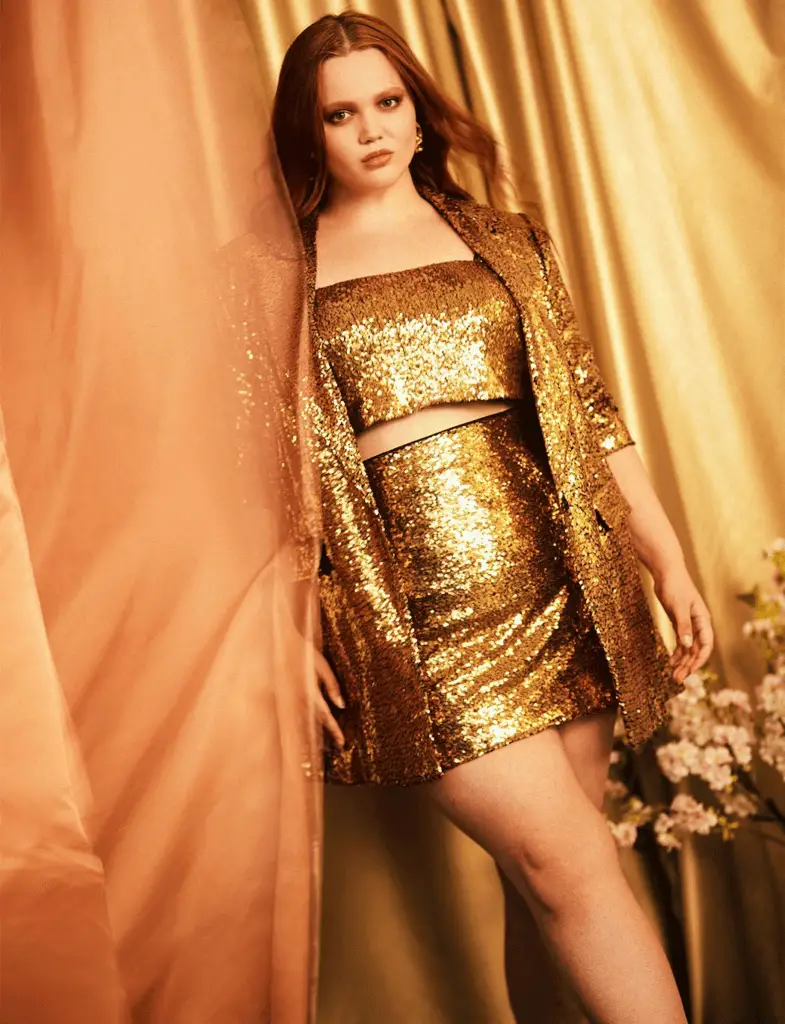 You may find that some sequins pieces are already finished in a way that anticipates your curves, the friction, and the level of comfort you need. Pay attention to the lining options, if it comes with lining, and where you already experience a bit of natural chafing…
A perfectly tailored sequin jumpsuit that sparkles with every dance move will totally steal the show at every planned New Year's Eve party. And everyone knows that the perfect New Year's Eve outfit needs to be sparkly as all get out… Right?
Sequined pieces may seem seasonal, but they can easily be dressed up or down depending on how they're accessorized. Throw on a leather moto jacket and some sneakers to add some edge to your sparkle. Tuck it into a pencil skirt and throw on a blazer to bring some shine to the office. Or just throw on your favorite sequin piece when you binge watch Netflix on a Sunday night with your doggo.
Okay, so now you have to tell us! Which is plus size sequins find is your favorite? Where are you breaking out the sequins, to? To the grocery store? Night out? To work? Let us know what you are thinking and if you are inspired!
Let's chat in the comments below!