This is a reminder!
Just 3 weeks ago, Beyoncé stopped the world again with her latest album Renaissance; an ode to and reclaiming of deep house music, Black LGBTQ Ballroom culture, and her dear Uncle Johnny.
Renaissance is a feel good album created to make us dance, escape some of the societal turmoil we've had to endure over the past 2 and a half years, and to remind us to be proud of who we are and the different marks we will all leave on this world.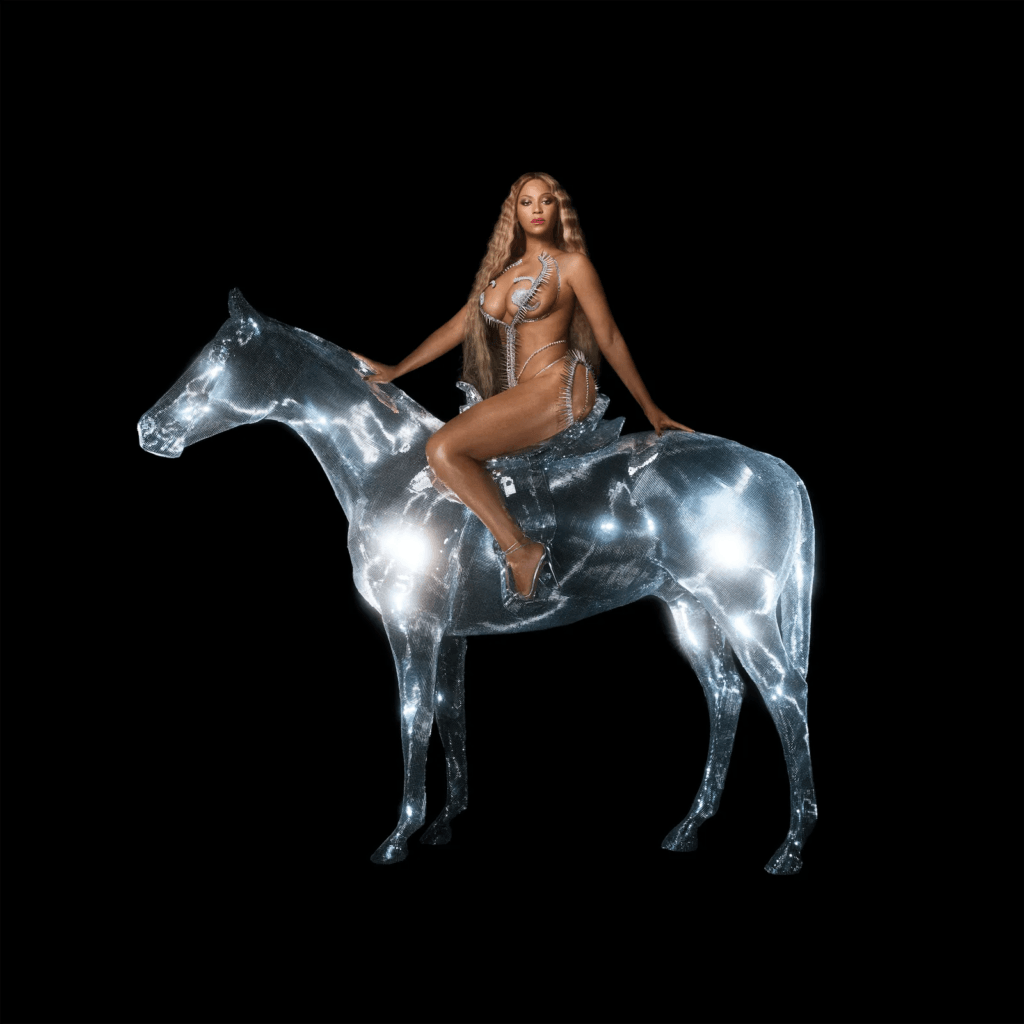 Beyoncé is not new to creating women's empowerment anthems (I mean, she's been writing them since the age of 16!) nor is she new to producing music that centers Black people and our various marginalized voices. She has been using her music to express her political thoughts and stances for the past few years. Her new hit, Cozy, is no different.
Cozy is an Affirmation
While listening to Renaissance for what is probably my 100th time, I came to the realization that this album is simply an audible collection of affirmations; a sweet note to yourself to love yourself in spite of what society, naysayers, and doubters try to tell you about yourself.
Cozy has quickly become the stand out track among fat positive influencers and plus size content creators as you see them reveling in the lyrics while scrolling Instagram and TikTok.
Beyoncé kicks off Cozy by proclaiming, "This is a reminder!" She sets us up to take note and heed to what's to come and follows up her warning with, "Damn I love the dagger from the burning of the words that you say, Kiss my scars because I love what they made." Bey is making a statement about her post baby body and not only honoring her body for what it's done but also bigging herself up in a way that's the perfect combination of braggadocious and sexy.
Let's Breakdown Cozy's Feature
Featured on this song to solidify the message of body liberation in all forms, is plus size Black trans woman, media & cultural sensation, TS Madison. Beyoncé samples TS Madison's YouTube video speech, "Bitch I'm Black" where TS explicitly shares her pride in being a Black person and how important it is to her, all while naming all the other identities she holds and how much oppression she is compounded with.
TS details are exhausted from being a Black, big bodied, transwoman, and having her Blackness erased due to her transness. Madison uses this moment to name that she is "fat and juicy" and tired of being hidden in the shadows by men who love her only in the darkness and never in the light.
In the Shadows
"I'm cozy. I love me. I'm juicy. You hate me cuz you want me." It's pivotal here that we uplift the different ways fat women, trans women, and other marginalized people that Bey is writing this self-love letter to, to experience romantic love.
It's important because much like TS Madison, we know what it means to be hidden as fat Black women and what it means for society and those sexually attracted to you to want to harm you, not just because you look the way you look, but because they secretly love the way you look.
As a fat Black woman, I know what it looks and feels like for a romantic partner or love interest to only take you out on late dates, to only receive invites to someone's apartment, but never creative or fun outings.
Cozy is more than an anthem for fat Black women; it's a rallying cry and declaration for people who are othered in society, to take center stage.
It's a song with deeper layers that reminds us to dance in front of the mirror naked while hugging all the parts of us that the world around us rejects. It's the necessary step we need towards true body liberation. We all deserve to be comfortable in our skin.
Thank you for the reminder, Bey.
P.S. Check out these plus size influencers getting cozy! @Chrissybstyles, @MsKristine, @Thenitadanielle, @StillGlitter, @Victoria_Yetunde, @SydneyBell, @Oyamabotha!