There is always something we are craving in plus size fashion. Options and quality are key! So, when we get both, our fashion needs are satisfied! Universal Standard is a brand known for its quality options for loungewear, outerwear, workwear, and everything in between.
When we think of size inclusivity, Universal Standard are the rule breakers and innovators – with a wide range of sizing 00-40. The cherry on top is the designs are fluid throughout all sizes, not just with limited items.
Erdem X Universal Standard
This is Universal Standard fifth brand collection which continues to be a major game-changer not just in fashion but plus size fashion as well. The mission is FASHION FREEDOM across the industry.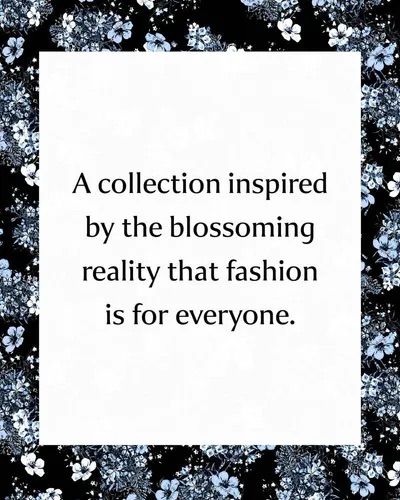 There's a beautiful universality in denim, and with careful design, you can achieve a wonderful permanence…Fashion for everyone means designing
consciously beyond the boundaries of shape or trend.

Erdem Moralıoğlu MBE.
Fashion and style shouldn't end when it comes to plus sizes, Universal Standard embodies never leaving us out of the conversation.
We want the industry to keep witnessing that size equality is the only way forward. Access for all doesn't end with US. Together with Erdem, we aim to change the way fashion looks for all of US and the way we look at fashion. This is to the benefit of the industry, the consumer, and the idea of fashion equality."

Alexandra Waldman, Universal Standard co-founder, and Chief Creative Officer
The capsule collection is designed heavily with variations of black and blue floral prints. The color palette is white with different tints and tones of blues. These are pieces that will be a great addition to your wardrobe.
The Ruffle top and dress have the soft hand feel of cotton sateen. The patchwork denim is engineered with a relaxed fit, true to size, and hidden stretch, perfect for everyday wear! The jeans and skirt are made with deep pockets.

The Erdem X Universal Standard collection retails for $120-$198. It's available now and ships worldwide!
How excited are you about this new collection? Which pieces stand out to you the most? We can't wait to read your comments.