This post is a fun one, a nerve wracking one, a playful one that I am excited to share with you! Are you ready? If you have been following The Curvy Fashionista for some time, then you know I stay living and playing in protective hairstyles… tucking away my hair, shying away from really getting to know my hair, although I am on a journey to grow it allllll the way out.
BUT!
Underneath it all, in order for it to grow its best, I need the proper care, proper products, and best practices are needed to get me there. This is where Indique ID comes in!
Here is where it gets fun…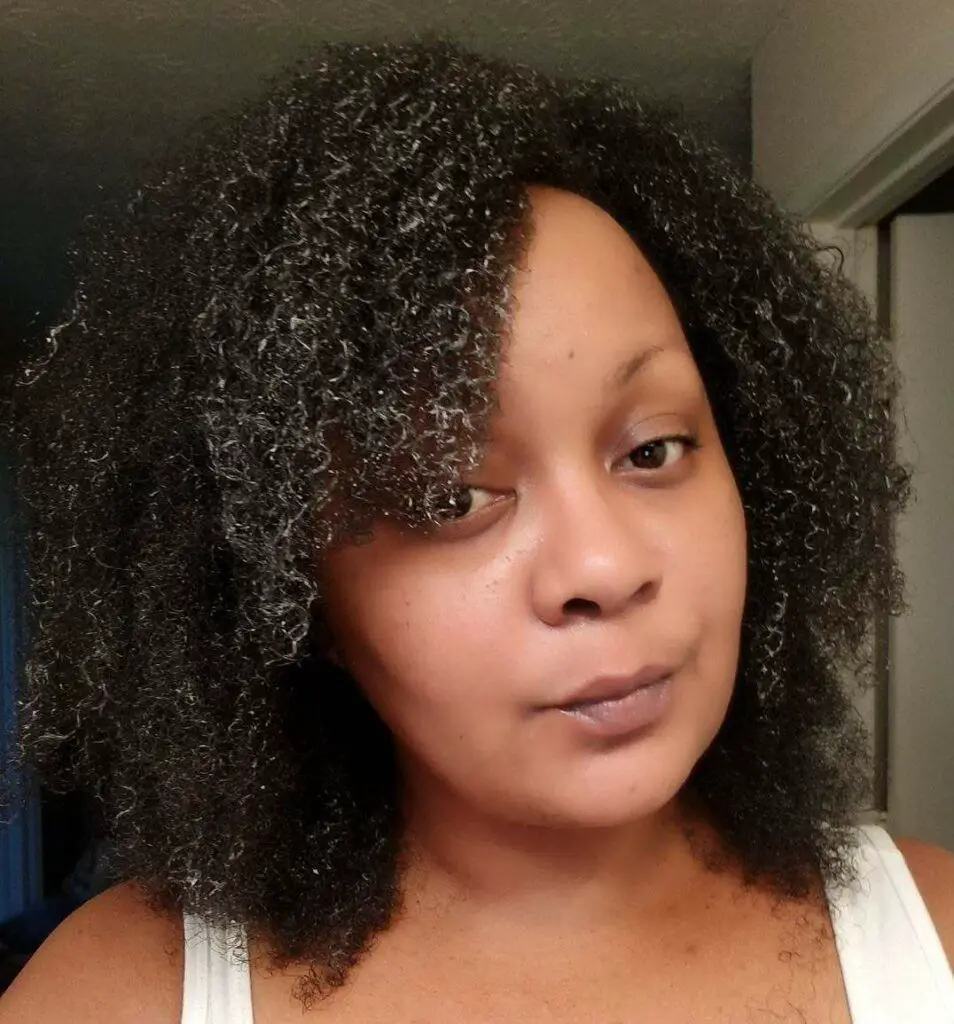 Which products should I use? How should I care for my hair? What is the most ideal protective style that I should use? I mean, I cannot tell you how much money I have spent on new hair care products, styles, wigs, and weaves. BUT. But!
What if there was a process, a system, an experience that taught you, showed you, and recommended to you the best products and styling for your hair?
Girl. It exists! For someone like me who has a head full of hair and who does not even know where to begin, I had to tell everyone about the newest personalized hair analysis technology that marries hair care and styling, in a really cool way!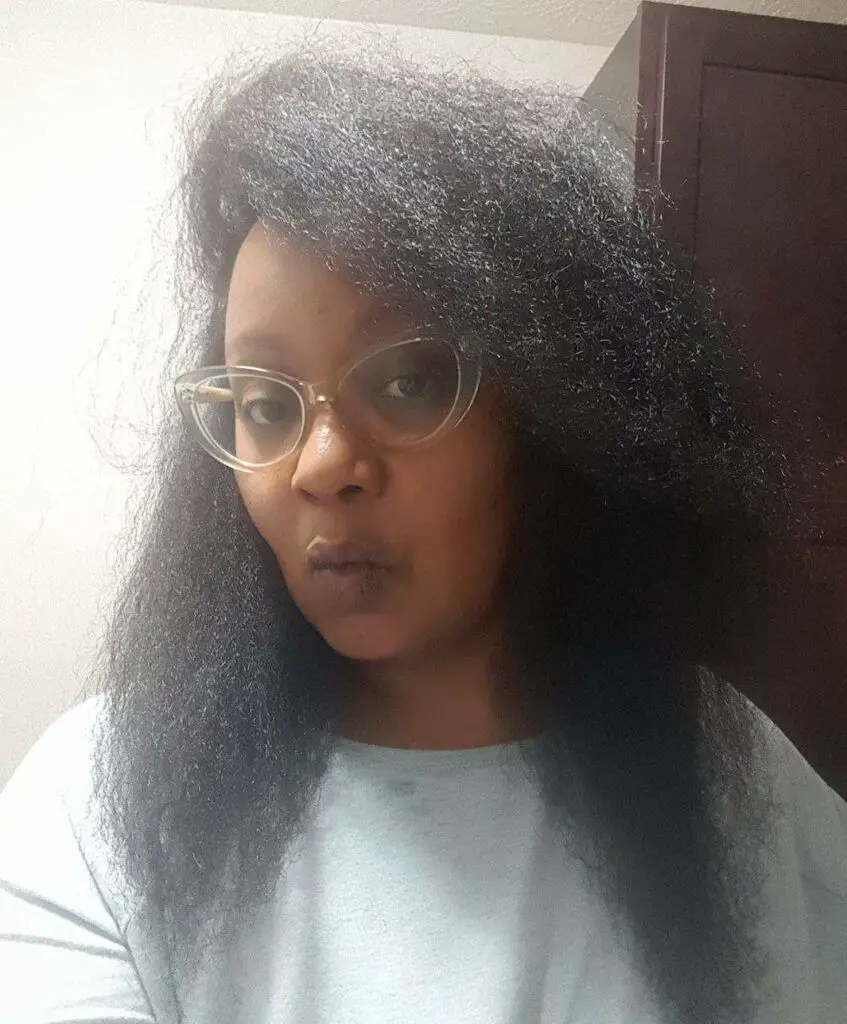 Thanks to the ladies of Indique and Myavana, they have teamed up for an amazing product called Indique ID powered by Myavana.
What is Indique ID powered by Myavana?
I am soooo happy you asked.
Indique ID powered by Myavana is a hair analysis platform (I Know right?) that creates personalized hair care plans based on our own texture, type, and condition. Based on the results, Indique ID suggests products and protective styling options! Get out!
Exciting… right?
"Many of our clients are eager to know how to properly care for their natural hair… With Indique ID, we are addressing their concerns and providing the education along the way!" Ericka Dotson, Co-Founder & Creative Director of Indique Hair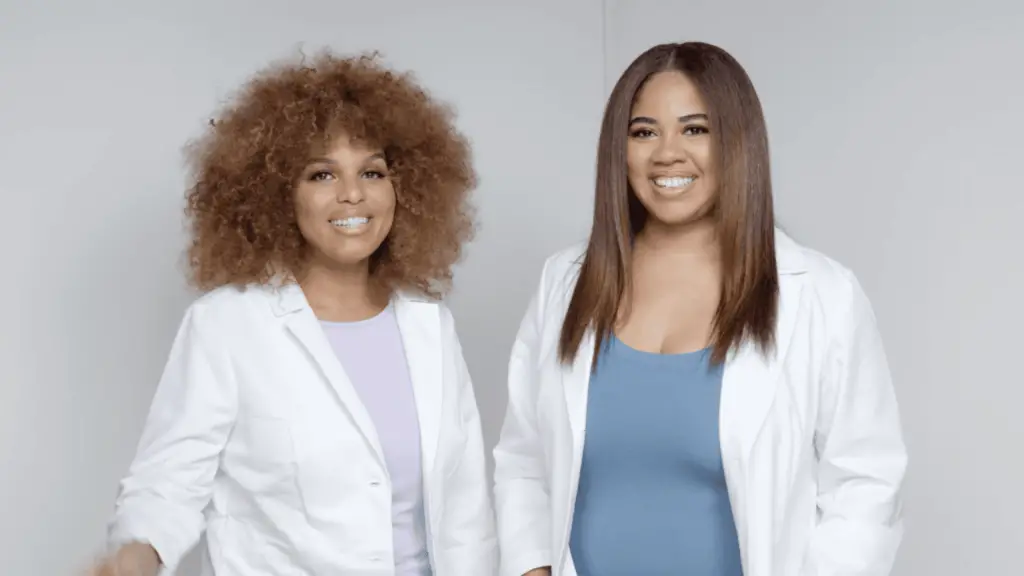 So, can you see why I was even more geeked to get in this chair, at Indique's Atlanta boutique?
"At its core, Indique ID serves to not only enhance salon services associated with installing and maintaining Indique Hair extensions but to ultimately turn hairstylists into hair care specialists."
I am always here for everyone being empowered with proper hair care knowledge, including myself. Because girl, I do not know my hair. I have no idea what to do with it, which products will work best, and how to *really* care for it in its best way.
How does Indique ID Powered by Myavana work?
Well, if you get the chance, scroll back up to catch my process in the video! BUT!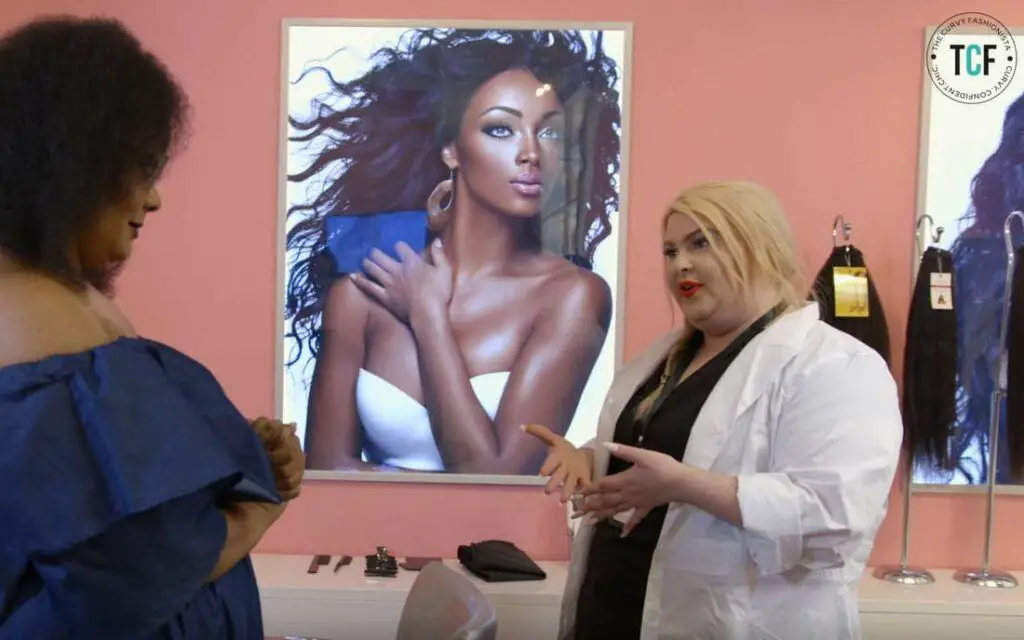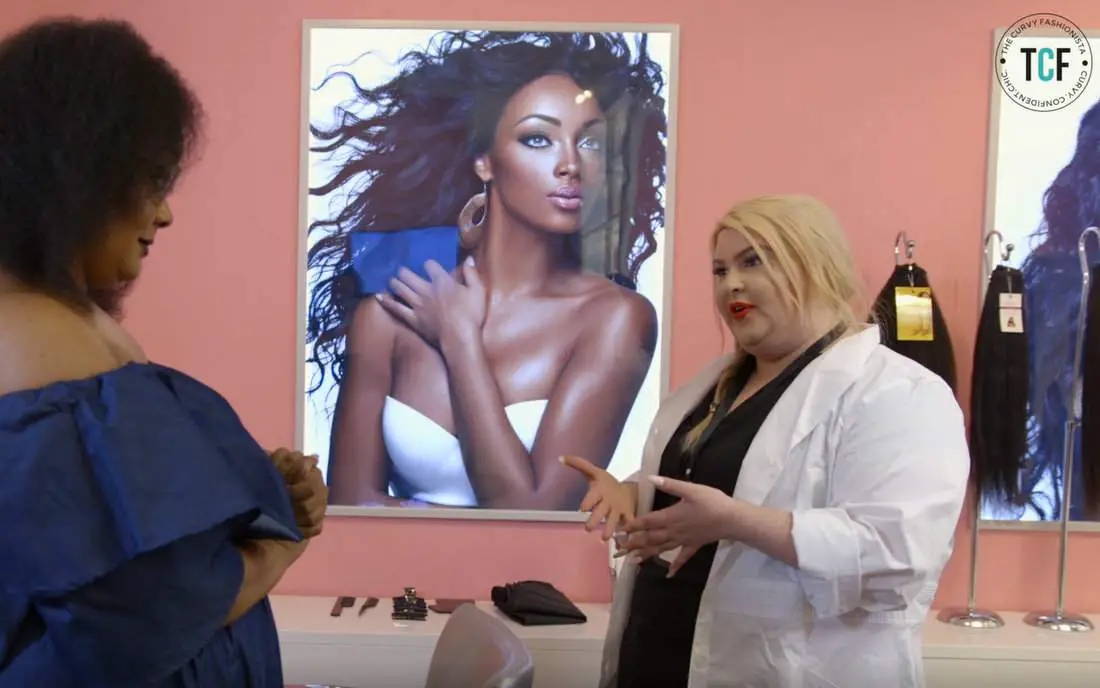 In a nutshell, you can visit an Indique-certified Pro Stylist or order your own kit! You or your stylist will enclose a few hair strands in a hair analysis kit that will be shipped for examination to the Myavana Hair Lab. Results of the analysis are then published on your own profile on the Indique ID website, which includes a Hair Data Summary and Recommended Hair Care Plan.
Girl. Yes! I've got mine too!
"Myavana's proficiency and reputation for adopting digital hair solutions to excavate and relay data and in a comprehensive manner to consumers is an accomplishment we pride ourselves on… I'm so excited to bring more value to the hair industry in a new way with Indique Hair as we elevate the customer experience by catering to women's personalized needs.

Candace Mitchell, CEO & Co-Founder of Myavana
The Results
Girl, it is soooo fancy and formal. But, not too high level that you are lost or overwhelmed. The hair analysis is an informative document that I can review about my hair, its health, and the best next steps!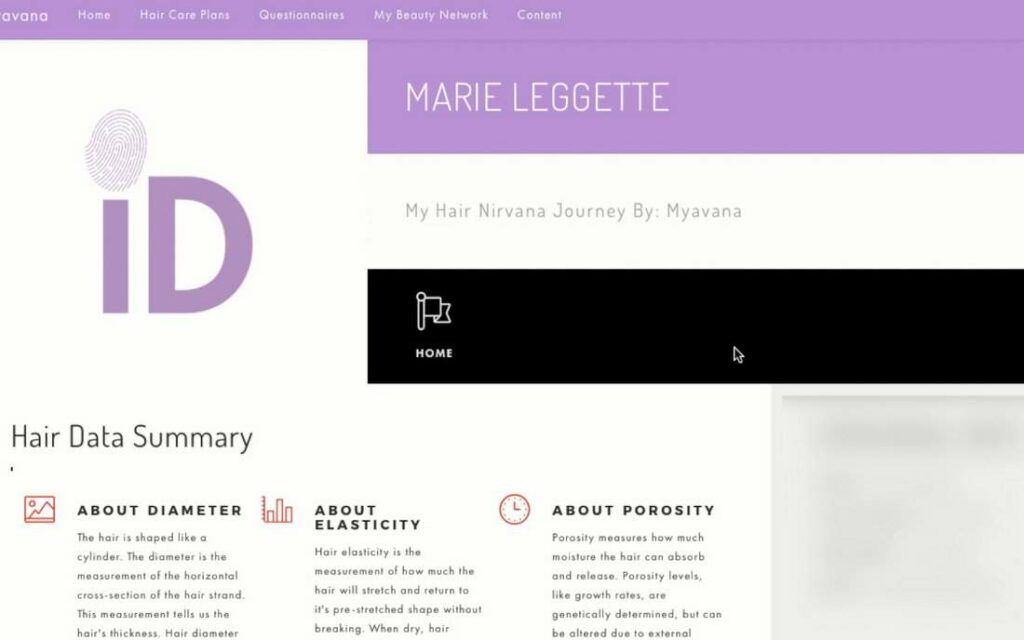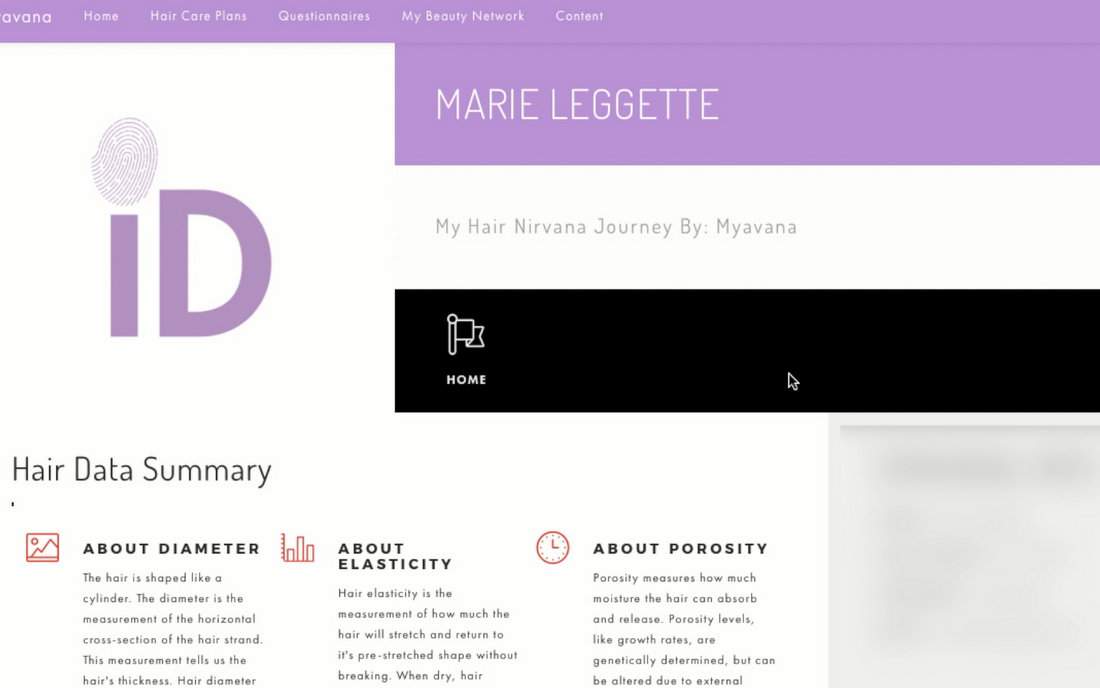 I now have a roadmap for my own hair care, tips for my scalp's optimal health, moisture retention suggestions, and even some of the best styling and care with and without a weave.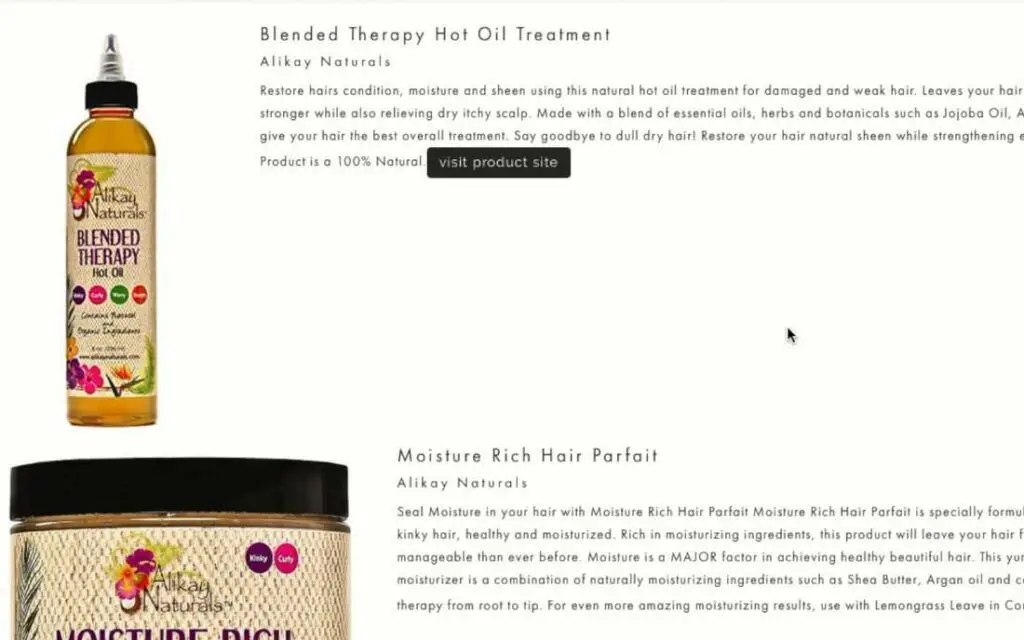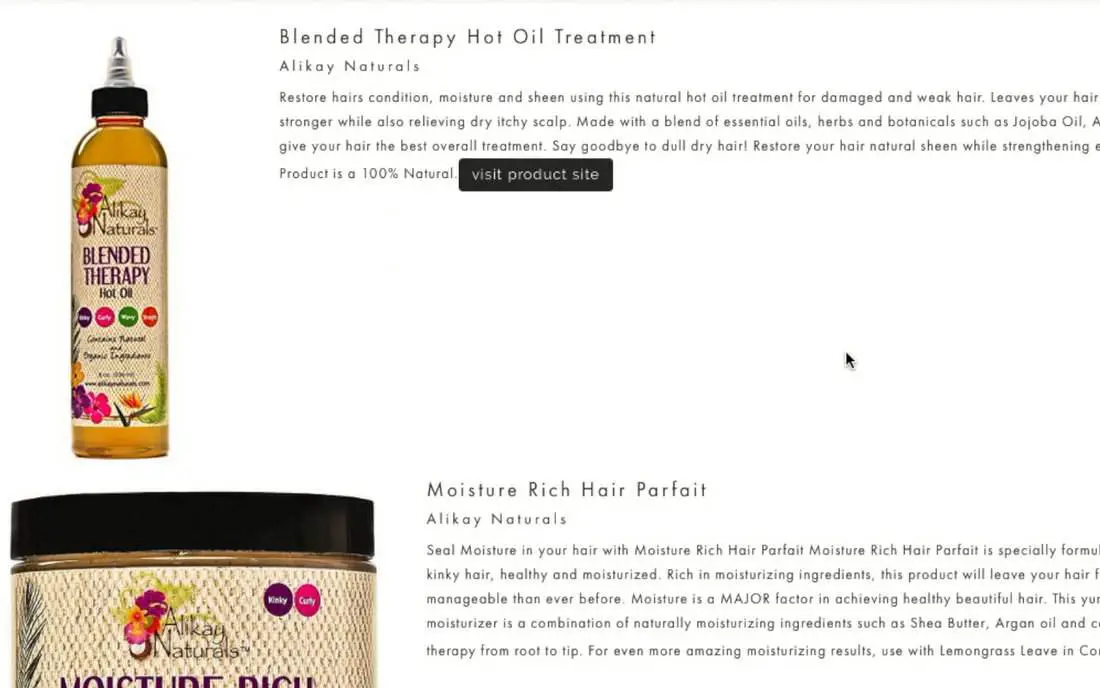 The results shared that I should try Alikay Products, among a few others that I had not heard of! I love and respect Rochelle, so to know that my hair will work really well with her products has me curious and hopeful!
But get this! In the upcoming months, you will also get suggestions for the type of protective styles to do WITH Indique extensions!
How You Can Get Your Kit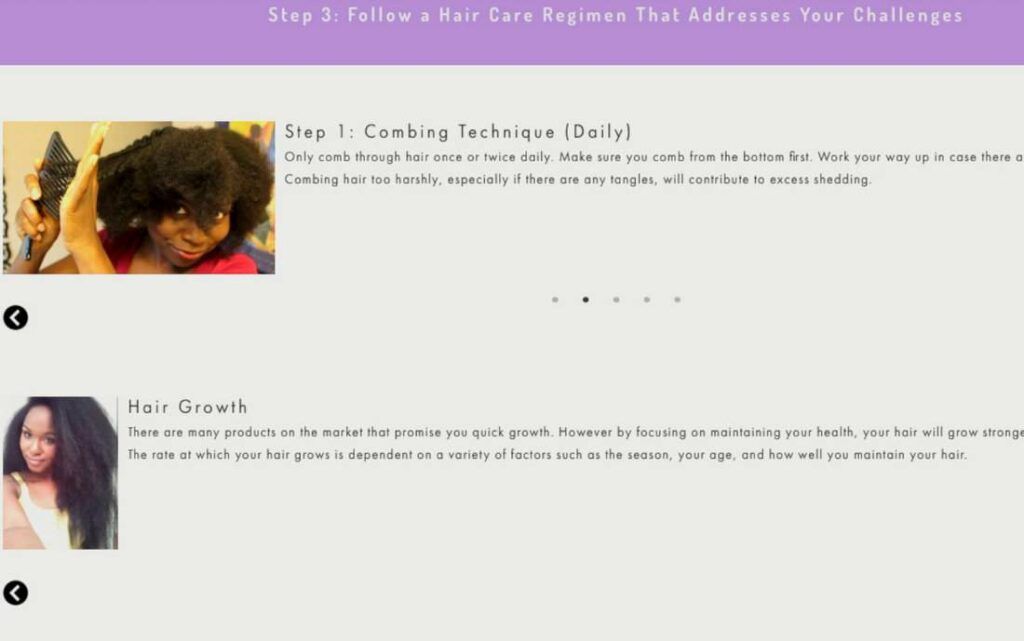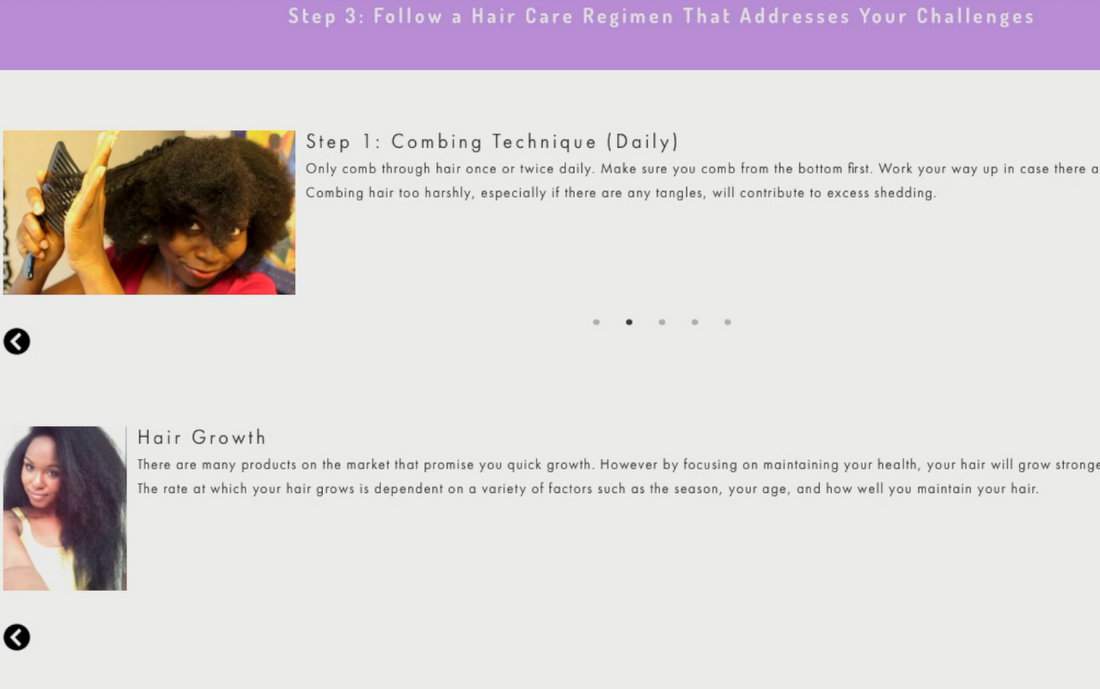 Did you know that you can order your own kit or get your own appointment? Ohhhh yes love! All you have to do is head on over to Indique Hair, where you can order your kit or schedule an in store appointment at Indiquehair.com!
After you order your kit or make an appointment, you receive a follow up email with next steps for your own profile page! From there, you get your hair analysis, scroll through the results and best practices recommended. After this, you get scoop out the products that will target your concerns and needs of your hair! BOOM.
And guess what girl. The Indique ID Powered by Myavana team have created a coupon code for you!
You will receive 50% off the kit up through May 31st, 2018. Cool right? The code that I have hooked you up with is good for one-time use, only on either the mail in kit or the in-boutique analysis. If you are in Atlanta, you can receive an in-store analysis at their Indique Atlanta Boutique!
The code is: MYINDIQUEIDTCF
Want more info? You can learn more about Indique ID Powered by Myavana at id.indiquehair.com
What do you think? Can you see yourself giving this technology a whirl?
Think of how much money you can save by knowing which products will work for you? Imagine the ease of knowing the best process to try on your hair without spending hours on wash day! Only to have your whole styling process fall flat (like me?)
Tell me your thoughts, let me know what you think, and let's talk about it!