True story, as a teenager and young lady, I had flawless skin. No, seriously, not so much as a pimple or scar blemished my skin throughout high school and college. But, of course, it could have had something to do with the fact that I wasn't allowed to wear makeup, or maybe I was just lucky. So imagine my surprise when I hit 30, and all of that changed. Birth control and other hormonal changes wreaked havoc on my skin and skincare routine , and I had no idea how to handle it.
My Current Skincare Routine
In my 40's I still have some of the same skincare concerns like hormonal acne and hyper-pigmentation, but now, I have a pretty solid routine in place to handle it all. Instead of following all the trends for skincare, I keep my routine as simple as possible.
For me, that means to cleanse, tone, exfoliate, treat and hydrate. It's easier for me to work with what's working because that has yielded the best results.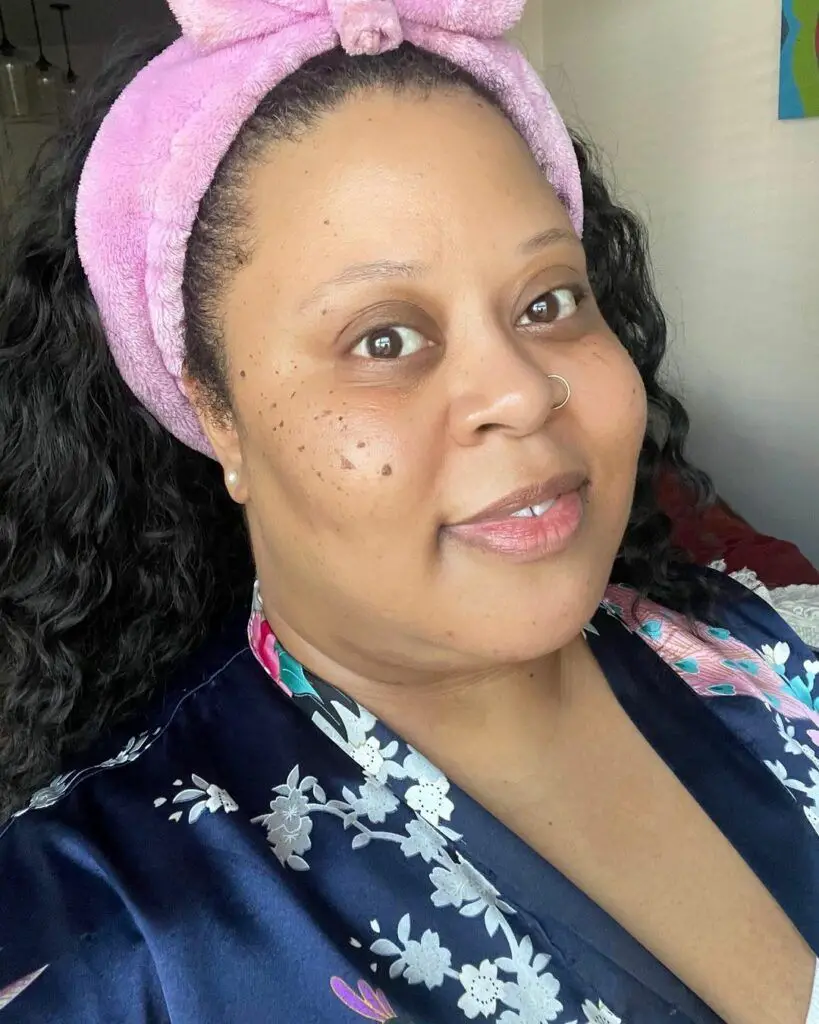 CLEANSE:
My cleanser is the least expensive item in my routine. Why, well, I use it for 60 seconds and then rinse it down the drain. So spending 60 dollars on a cleanser makes no sense for my pockets. Instead, I've found effective cleansers and makeup removing balms for under 20-25 dollars.
Since I wear makeup frequently, I double cleanse, meaning I use an oil or balm formula to remove the makeup, then use a clarifying cleanser to remove any excess dirt or makeup. I have combination skin, leaning on the dry side, so I like cleansers that won't strip my skin. My favorites are the Neutrogena HydroBoost gel cleanser and the Fresh Soy Makeup Removing Face Wash.
TONE:
My toners have to do something specific for me, like exfoliate or hydrate. My toners work to nourish the skin and replenish after I've done my cleansing. On the days that I use an exfoliating toner, its' either the Paula's Choice Skin Perfecting 2% BHA Liquid Exfoliant or the Bliss Clear Genius serum and toner. Both contain salicylic acid and work to reduce the look of pores, control blackheads, and gently exfoliate dead skin.
TREAT:
Serums are where my money goes in my skincare routine, simply because they are the products that absorb into your skin and treat specific concerns. Applying my serums is the best part of my routine because I know that it's doing what needs to be done in terms of treatment.
I have hyper-pigmentation and some acne scars, so I use a dark spot correcting serum like the Good Molecules Discoloration Correcting Serum. It gently fades my dark marks over time and doesn't irritate my skin. Hydrating serums are bae, and I have so many that it's hard to choose a favorite. But hydration is crucial in my routine, so I make sure to use a serum with hyaluronic acid as its top ingredient. For brightening, I use a vitamin C serum, like the one from Bliss. It's hydrating, brightens, and is easy on the pockets.
HYDRATE
With my aging skin, hydration is so necessary. Fine lines are creeping up around my eyes, and I have naturally dry skin on my cheeks, so I stay ready with my creams and emollients. I start with an eye cream. Dark circles are genetic, so I use eye creams primarily for moisture and fine lines.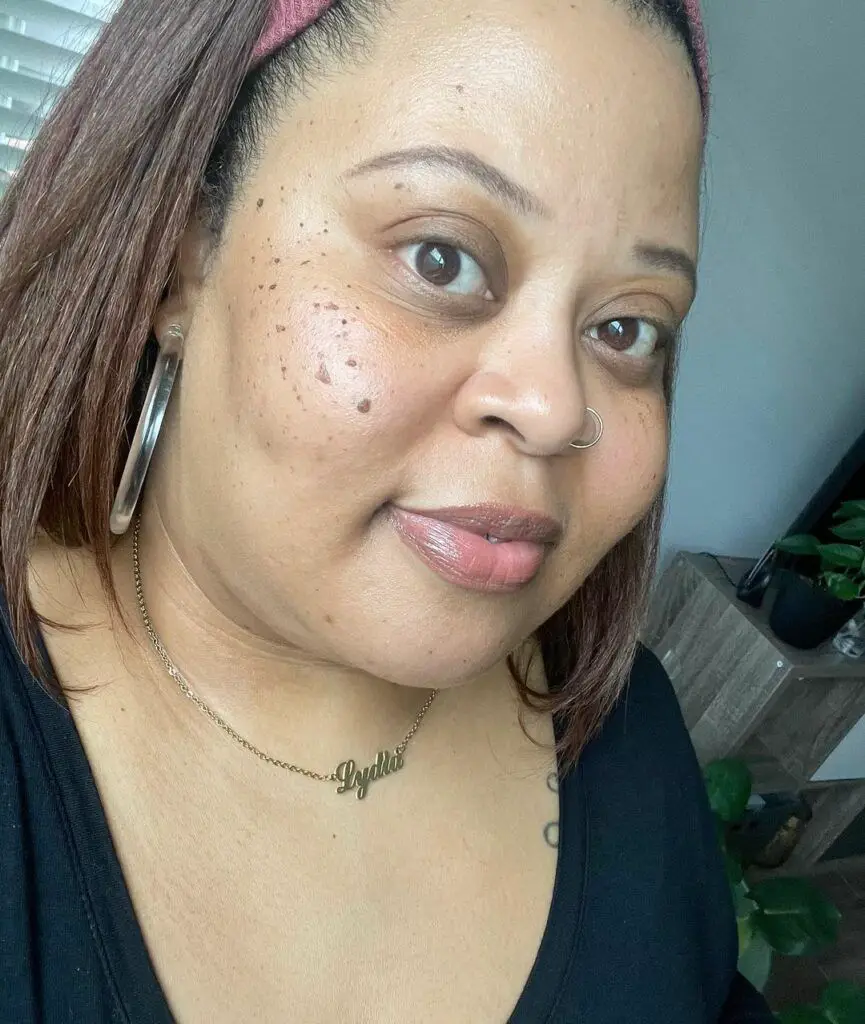 A favorite way to keep my under-eye hydrated is a dab of Vaseline at night. During the day, I use a light moisturizer then add my sunscreen (don't skip your sunscreen). At night, I use a heavier moisturizer and facial oil. I love the Youth to the People Superberry Hydrate +Glow Dream mask with Vitamin C. It's absorbent and moisturizes my skin without feeling greasy, plus it has Vitamin C, win!
I use facial oil a couple of times a week, especially in the colder months. Rosehip oil or marula oil are my favorites. Both are calming after a bout of hormonal acne and soothe irritated skin. Honestly, if I finish my night skincare routine and I don't look like a glazed donut, I haven't done enough, ha!
Watch Me Go Through My Skincare Routine!
Want To Shop My Routine? Here Is A List Of Everything I Use!
These are the steps and products that work for me. Everyone's skin is different, which is why I suggest doing what works best for you. Seek out help from a licensed esthetician if you need help finding what works for you. Whatever age you are and skin you have, learn to love it, treat it well and thank me later.