Coming soon—a place like no other. The TCFStyle Lounge!
Created for us, by us with you in mind, we're elevating this space into something unique, and we hope you're here for it. With a community that is dynamic, diverse, stylish, inspiring, and engaging, it's time to connect, share and collaborate like never before.
Everything we do is looked through the lens of what it means to be plus sized, our experiences of life in a curvy body, and our collective understanding that our clothing size NEVER determines our self-worth.
It's time to reimagine what community means. Are you ready?!
To celebrate the news, we want to give TWO of our amazing readers a $250 shopping spree from Eloquii!!
Enter to win a $250 Eloquii Shopping Spree & Be The 1st To Join Our Community!
Easy as pie! Please remember to CONFIRM your email with us, in order for your entry to count!!
But wait…The fun doesn't stop there!!
The team at TCF has lots of fun things in store for you, and we are so excited to share more details with you VERY SOON!
Find out which BIPOC indie plus size designer our esteemed panel of TCA judges crown as the grand prize winner! The grand prize? A $10,000 grant and a chance to create a capsule collection with Eloquii!
The finale will be streamed live Sunday, May 2nd, exclusively on Facebook.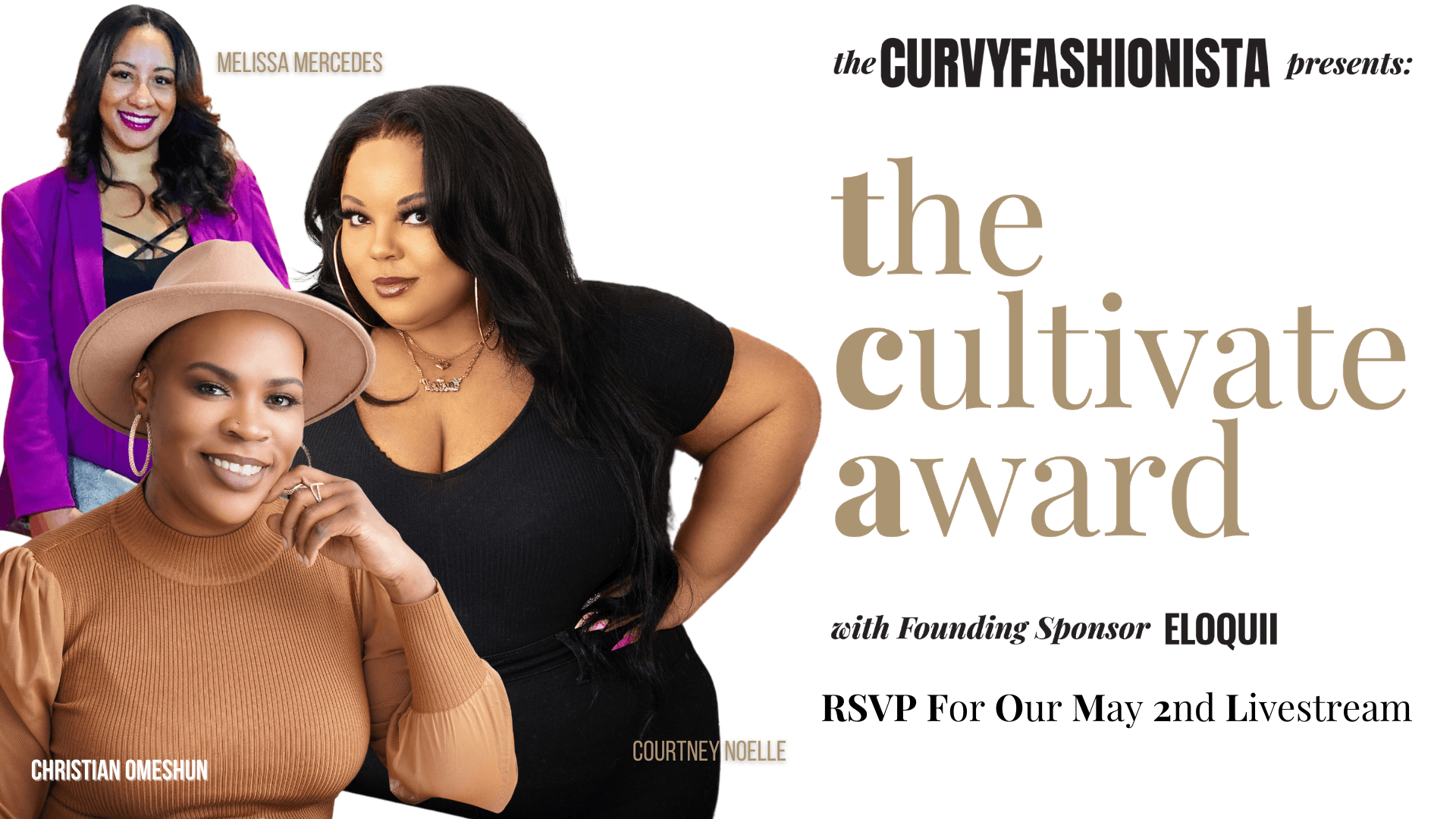 We are so excited to take this amazing journey with you all!
Imagine a space where we can talk candidly about motherhood as a plus size person, talk all things relationships, traveling as a plus person, and of course, PLUS SIZE FASHION!
Don't forget to sign up for your chance to win one of TWO Eloquii shopping sprees and be one of the first to join our new digital community… coming VERY soon!
Until then, see you at The Cultivate Awards Finale on May 2nd!!