.My closet has anything between a size Medium and a size 2X. When I shop in store, I usually grab at least two sizes of the same things. In Rue107 I wear a XL, in Target I wear a 2X. In Lane Bryant I wear a 14, in Old Navy I wear an 18. This is an issue that I hear my straight-size friends talk about as much as my plus size friends.
But. Can we talk about inconsistent plus size clothing sizing?
Size inconsistency has existed since at least 1937. When retailers began mass producing clothing in the 1940's and 50's, the National Bureau of Standards attempted a standardized sizing chart. Compared to times of haute couture and made to order pieces, the sizes were hit and miss with how they fit, due to the standardized sizing being based on an hourglass figure, which only a small percent of women in the United States have.
Breaking down this Inconsistent Plus Size Sizing Situation…
My partner wants to buy clothes for me, but every time he tries, the fit is totally off. Not because of him thinking I wear a different size than I actually do, but because a Large, XL, 1X, 2X and so on fits totally different depending on where you buy. Inconsistent plus size sizes helps no one! The last time he bought lingerie in an XL, the bust area was barely enough to cover the important parts and had zero support. Yet when I bought myself a bodysuit from a different retailer, in the same size, it was about 2 sizes too big.
According to Dr. Deborah Christel, professor of Apparel Design at Washington State University responsible for the research published last year, stating that the average woman in the United States wears above a size 16, there is as much as 17 inches in variation between the same sizes at different retailers.
Check out the difference between these three size charts from Lane Bryant, Old Navy, and Rue107, respectively.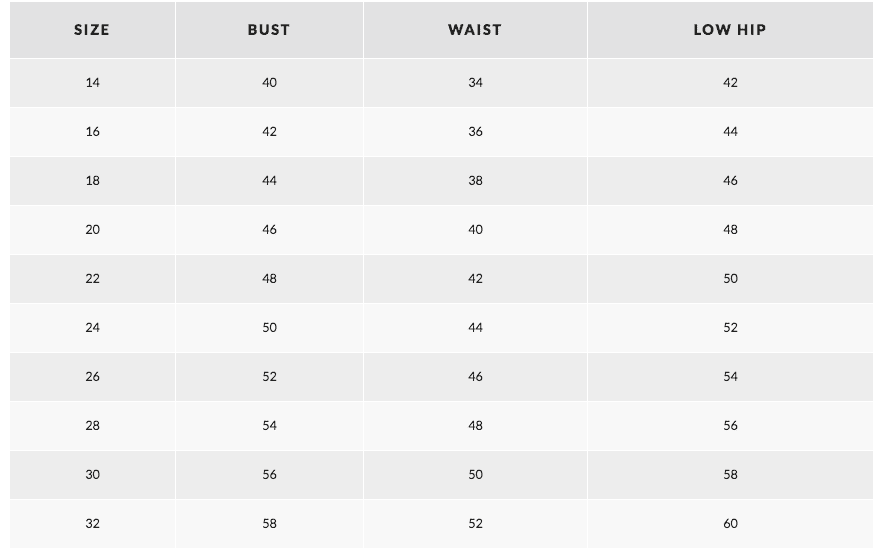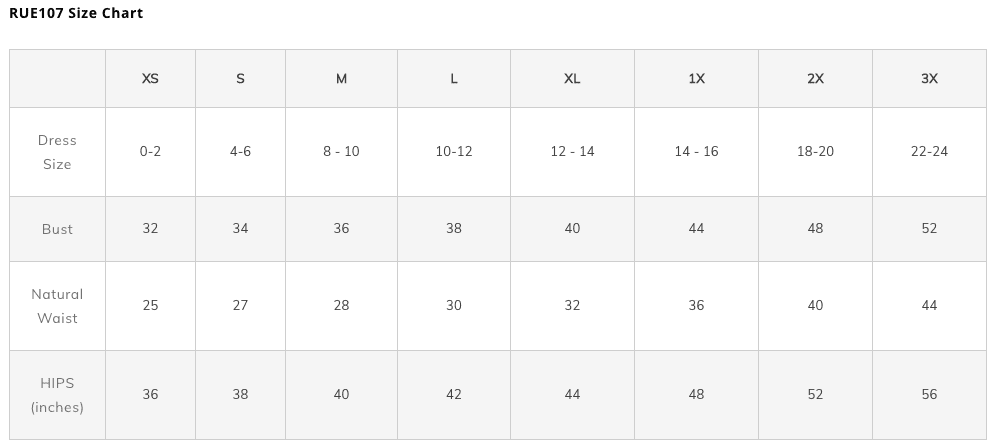 These sizing variations are due to retailers being able to create their own sizing based on who they believe is their customer. So, Brandy Melville's "One Size Fits Most" take is based on the petite teenage girls they picture wearing their brand, whereas Lane Bryant's sizes are based on a taller, full-figured woman who is looking for support and coverage.
If you look at other countries, U.S. sizing is all over the place. When I studied abroad in Italy, I went to my usual process of grabbing multiple sizes from the racks and found that across every retailer, I was a 41. Not a 39 at one place, a 42 at another. So why is it that the United States can't get these sizes down to a science?
This is an issue that affects all sizes, but is extremely evident in plus size retailers.
As I mentioned in my piece "Why Aren't Fashion Design Students Learning to Design for Every Body?," most designers haven't learned how to design for sizes above a fashion size 8, otherwise known as a size 2 in retail. When retailers expand to include plus-sizes, they usually just size up. They expand their patterns rather than accounting for contour, or the transition between curves. That may be why your jeans fit snug on your hips, but gaps in the waist.
So what are we to do with this?
Until retailers can get it together with the inconsistent plus sizing, we'll have to keep trying! But try check out my tips:
Know your measurements; this will help reduce fit issues, especially if you're shopping online.

Check the size chart first before placing your order to ensure a good fit. Also check the reviews to see if it runs big or small.

Always account for stretch if what you're buying is made of a knit fabric (stretchy materials like spandex, nylon, etc.).
I've ditched the retailers that are all over the place when it comes to their sizes. Then I trysticking to the brands that are loyal to their curvy customers. Lastly, and whenever I can, I shop in store so I can try before I buy.
How do you deal with fit issues? What are some ways retailers can make their sizes better for all customers?
Let me know your thoughts on sizing issues in the comments!