Hi you all! I am back for another round of style tips and this time I going to help you navigate through one of the hottest trends of the summer…mesh! It seems that mesh clothing is all the rage at the moment, and I am not mad at all! I will admit that this trend can be tricky to master, but definitely not impossible.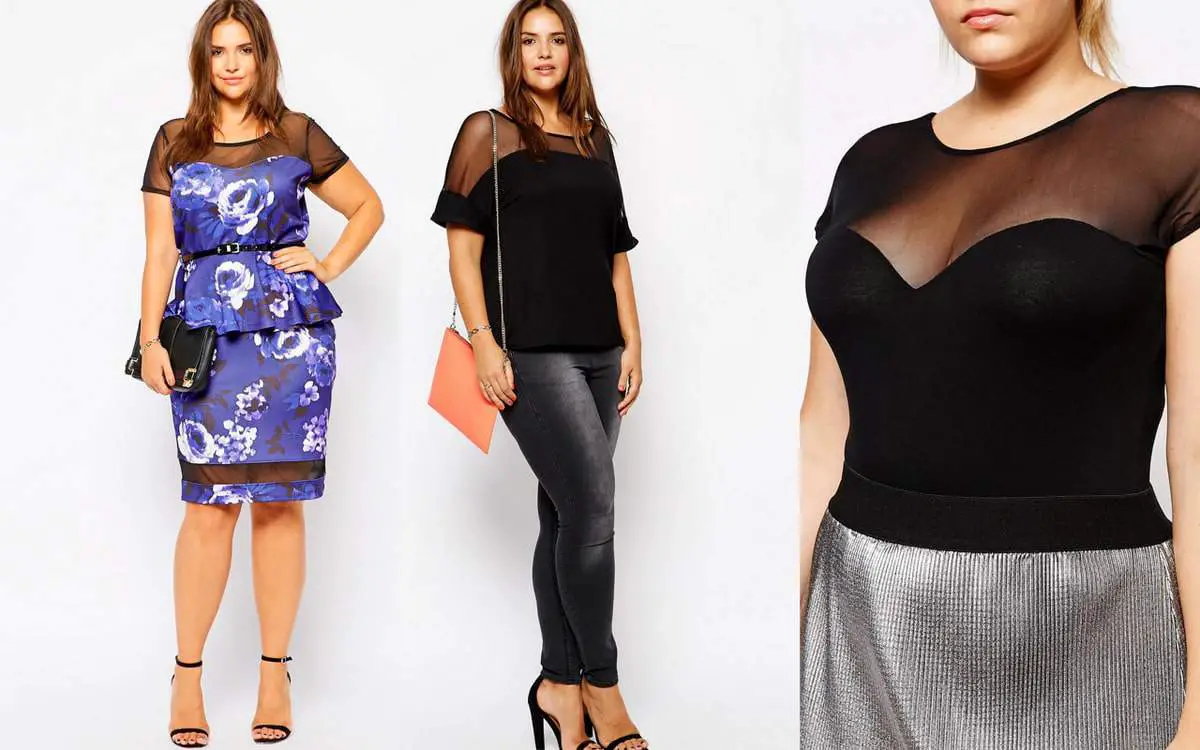 All looks from ASOS Curve
Peplum Top | Tee | Body Suit
Marie discussed the dilemma that some of you are having with mesh styles in a previous post, so I know a few of you ladies must be wondering how to wear this trend. Mastering this style can be frustrating for those who do not like to wear revealing clothes, so I'm going to share some fun and sexy ways that you can rock the mesh trend without overexposing yourself.
Yes, this is possible and we have a few finds and tips to show this to be true!
How To Wear The Mesh Trend
Just A Touch.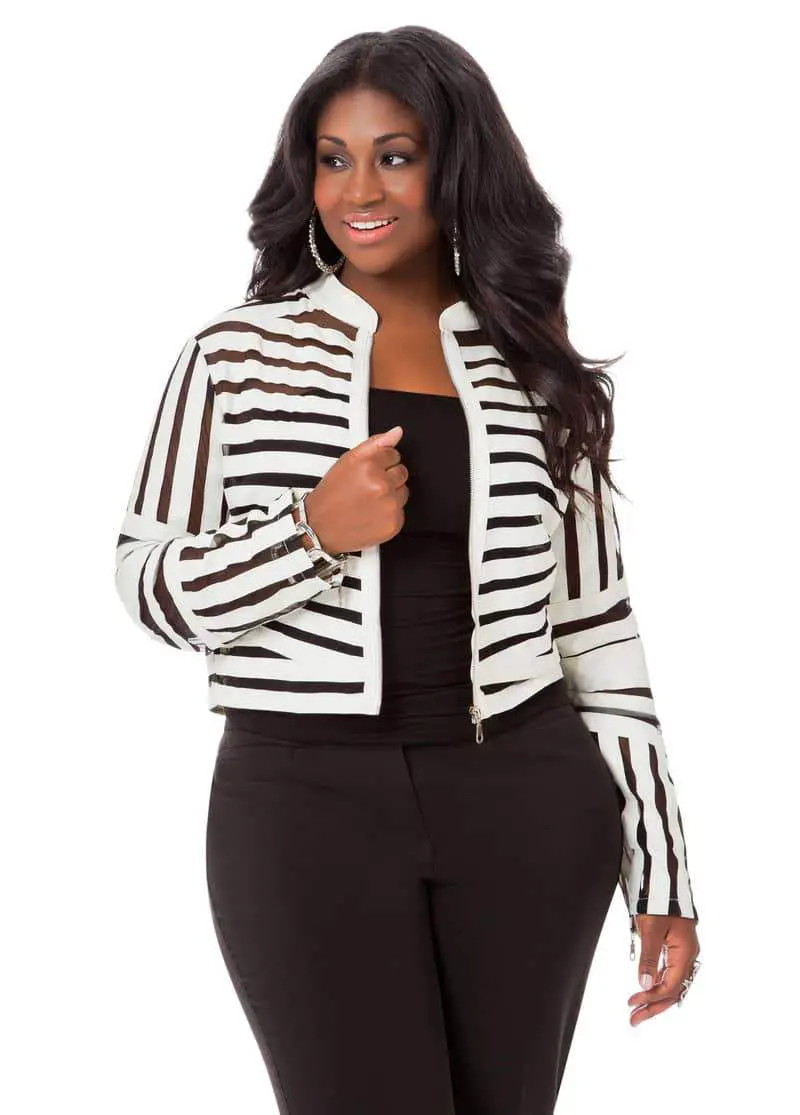 Get this jacket at Ashley Stewart
You don't have to expose every part of your body to wear mesh. There are a number of sexy dresses, tops, and bottoms with mesh sleeves, hems, or inserts that are not over the top. Mesh sleeves are the way to go if you are a little uneasy about this trend. A mesh hem gives you a peek of skin. This jacket gives you a bit of edge and playfulness! It perfectly fine to take baby steps anytime you are trying out a new style.
Maxi Fun.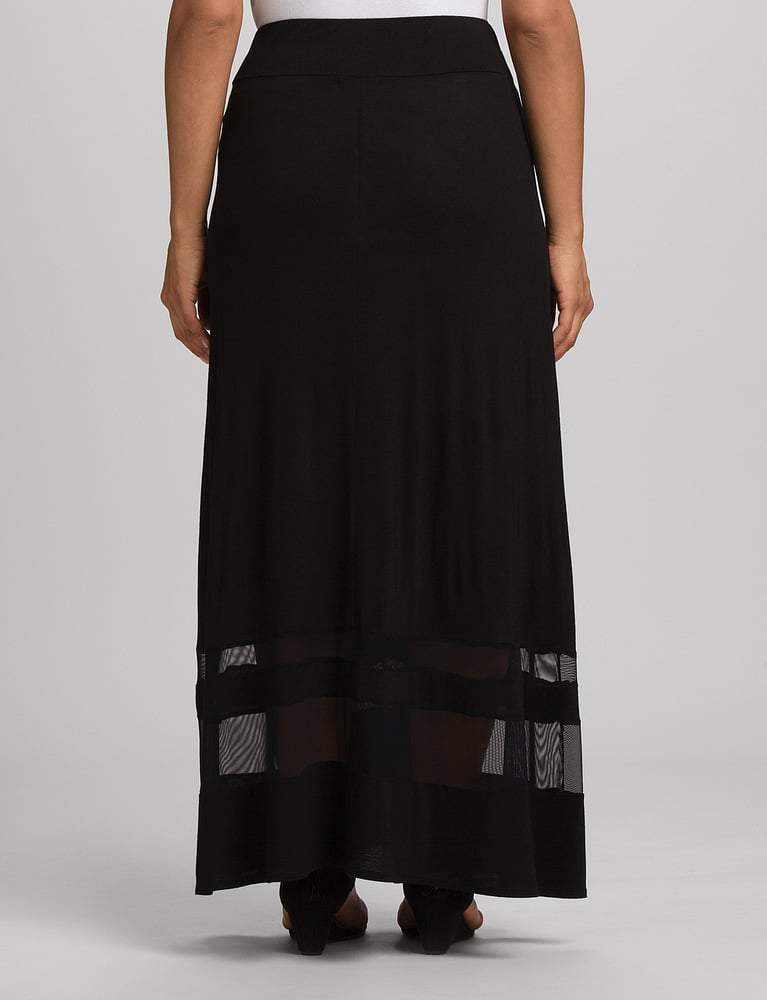 Get this Skirt at Dress Barn!
I really love the maxi mesh skirts that have been popping up from various retailers. This style of skirt is simply perfect for you ladies that are a little more reserved, but still want to have a little fun. They are on-trend without revealing too much skin. So if you have a modest sense of style, a maxi skirt always add a touch of class.
Try A Little Sports Luxe.

Get this top at ASOS Curve
I am still a die-hard fan of the sports luxe style, and a great way to wear this trend is with a jersey mesh-inset skirt. Pair this skirt with a fitted tank or an oversized slogan tee to create a chic, yet sporty look. Or you can go opposite with a mesh tee and a pair of joggers, a midi skirt, or denim!
Jumpsuits Are It.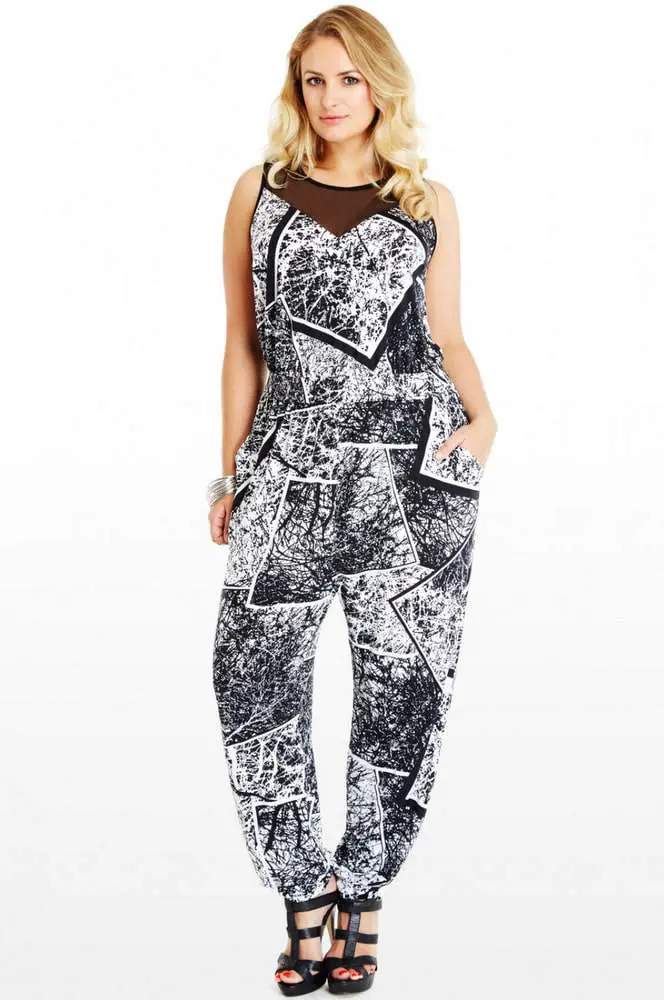 Get this jumpsuit at Fashion to Figure
When in doubt, try a mesh jumpsuit. Jumpsuits are perfect because no styling is involved. Jumpsuits come in a variety of styles and colors, and a mesh jumpsuit adds a little edge to your look. You will never regret purchasing an amazing jumpsuit that you can pull out for all of those occasions when you're in a rush, but still need to look fabulous.
I hope you don't let the summer pass you by without adding a little mesh to your life. There are so many ways to wear trends, but the most important thing is to truly make them your own. Be creative and in the words of fashion guru Tim Gunn, "Make It Work."
HOW YOU ARE WEARING MESH THIS SUMMER? Show us below or tag #TCFStyle on Instagram and tag us!