Are you ready for the newness from plus size designers and brands, sharing their latest collections? How about plus size jeans? Well, have we got a cool one for you! Dia&Co, the plus size subscription service, has recently launched a new campaign to show and celebrate our plus size curves! Not only that, this campaign launches their Dia Denim assortment! We Are All Icons recreates some of the most iconic images from the history of fashion using plus size bodies!
Why this campaign? Well, did you know that women sizes 14 and up make up more than 67% of the population but are only represented in less than 3% of media imagery? Talk about lack of representation! "This lack of visibility deeply impacts our society and our culture."
We could not agree more…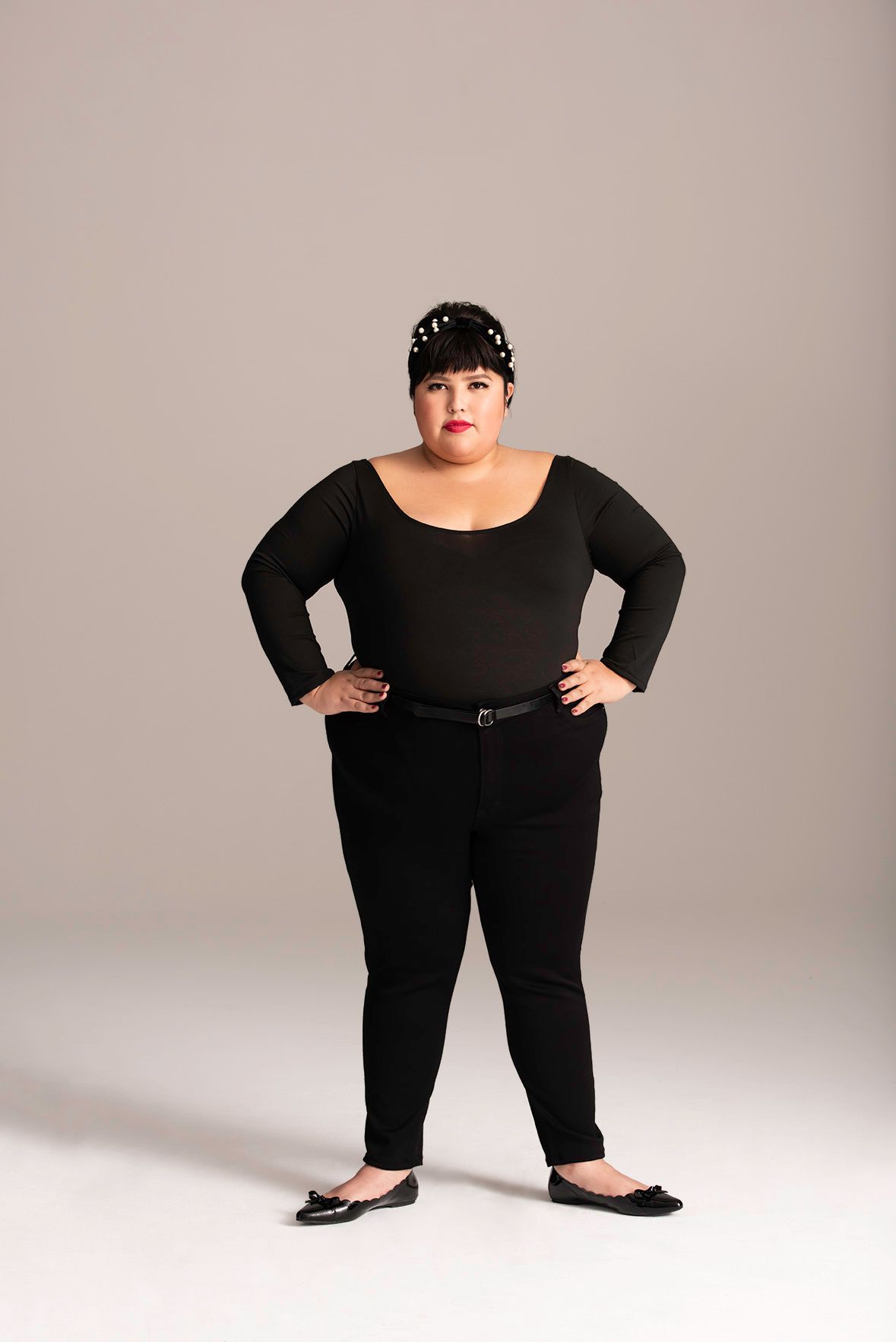 So, Dia&Co is on a mission to address this through the recreation of a few iconic denim campaigns! The We Are All Icons campaign is challenging the media's ideal of beauty, on a mission to shift perspectives, all while creating a "fashion community that is inclusive, diverse and representative of our community as a whole."
So, are you ready to see what they have recreated? We are excited to show you!
We Are All Icons Dia Denim Campaign
At Dia&Co, we reject that premise and usher in a new one: We Are All Icons. This campaign recreates some of the most iconic images from the history of fashion using plus size bodies, making the bold statement that you do not have to change your body to be iconic.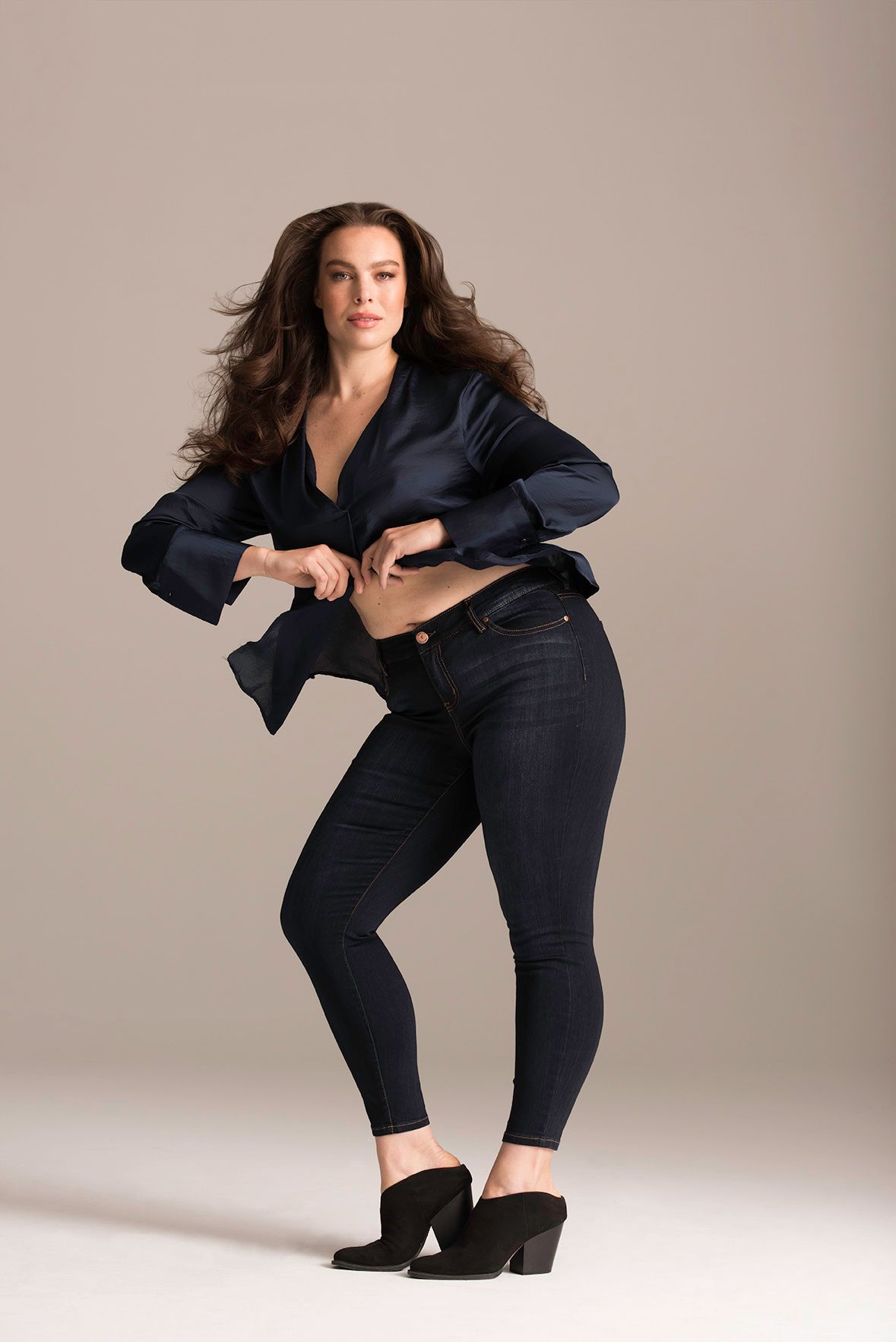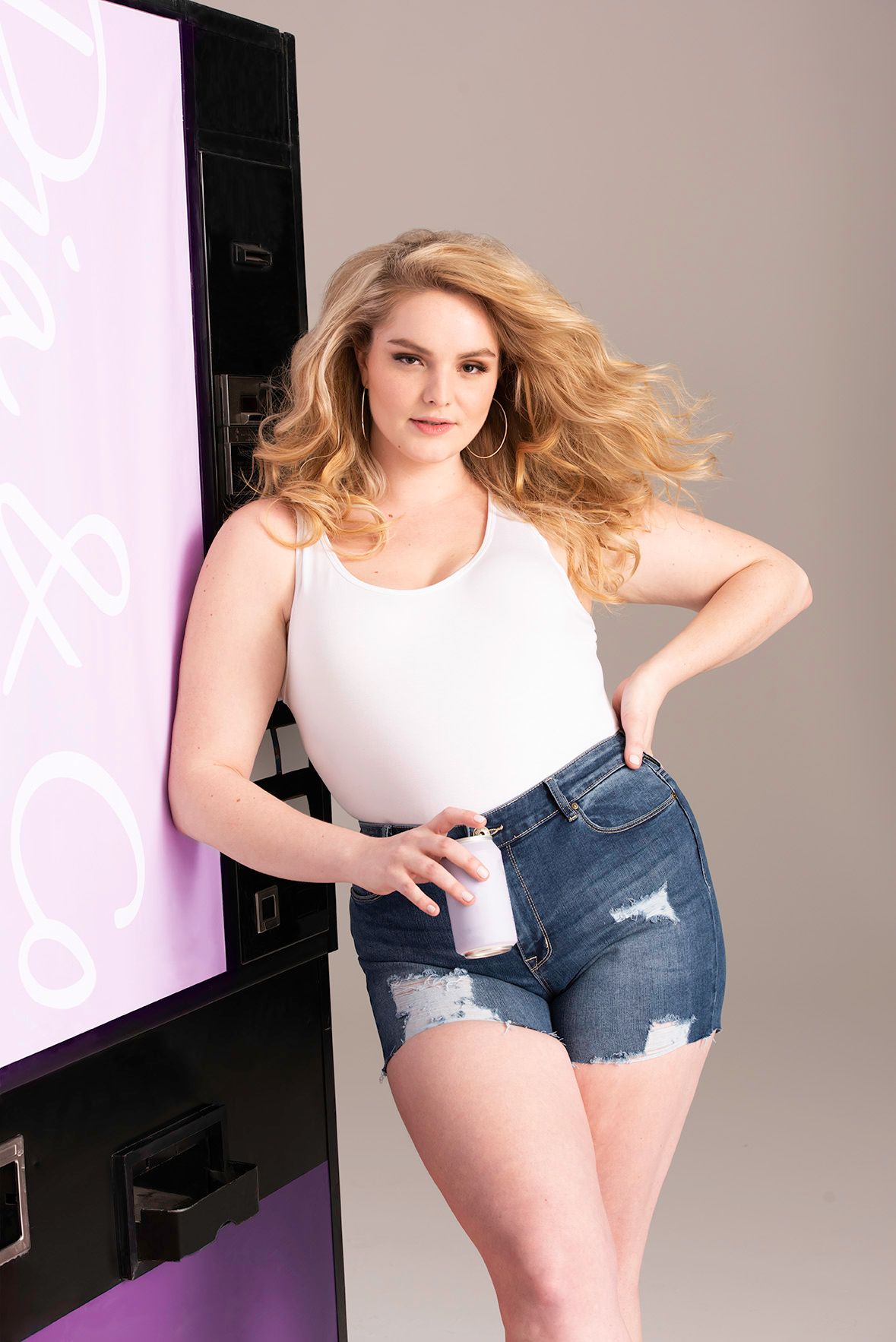 Can you imagine growing up with iconic, beautifully stylized imagery featuring plus size women? Can you imagine how this would have changed the game in how we view ourselves, realize our beauty, and accept our bodies- just as they are?
This campaign and mission of this plus size denim launch is "to make every woman feel like an icon— and sometimes all it takes is the perfect pair of jeans."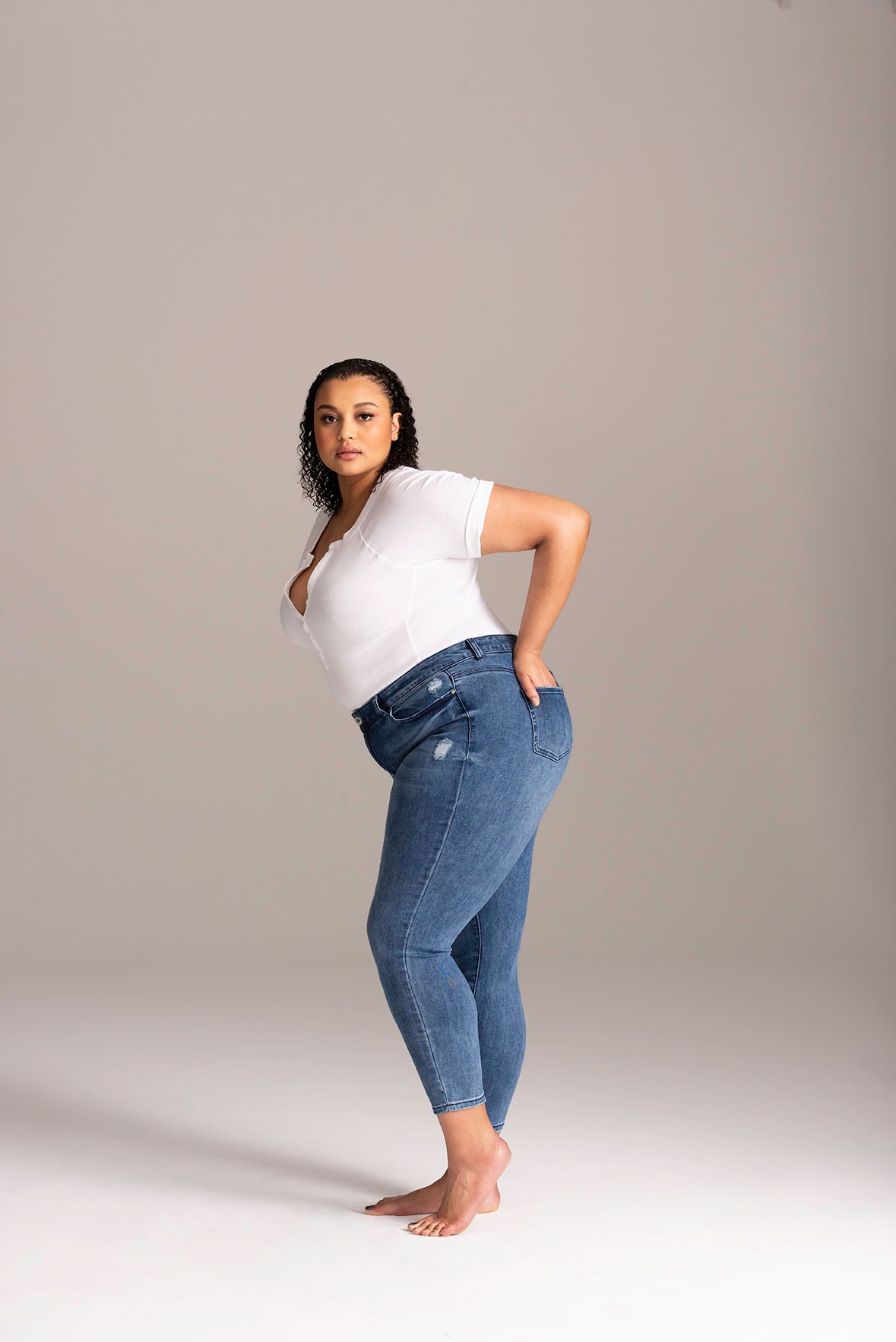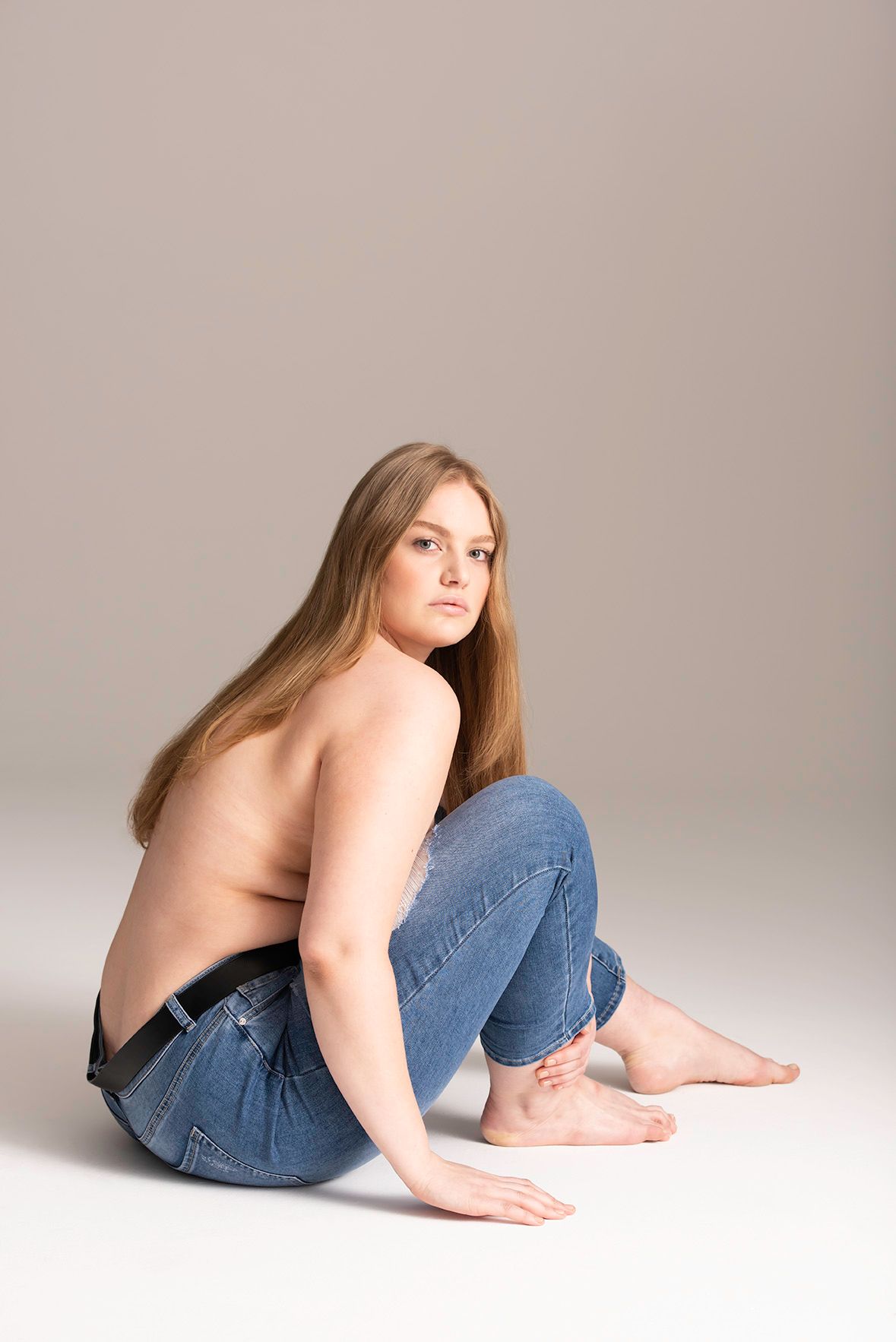 Paired with the fact that denim, next to (plus size) swimwear, is one of theeeee most difficult items to shop for, this campaign is onto something! Not only is denim a major pain point for women, but once you add plus sizes to that, the challenge only further compounds, right? Right.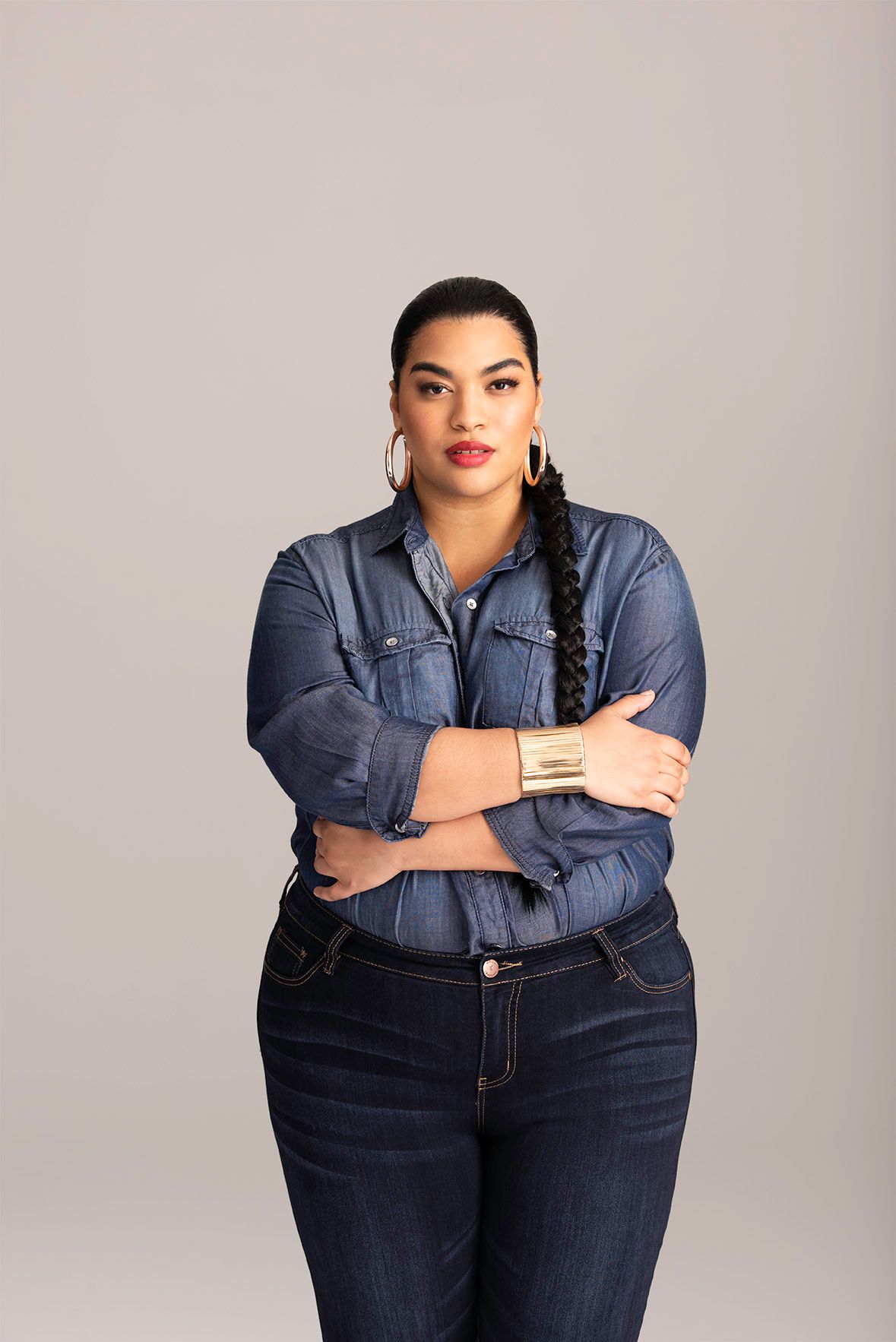 With this launch, Dia wants to showcase "the fit of Dia denim and the bodies for which we design."
Can you guess the iconic campaigns for each image?
Inside The Denim Collection
With their technology, research, and access, Dia did not just grab or feature just any jean. Pulling from over a million try-ons, the Dia Denim curated assortment has been specifically created from the detailed feedback of their audience!
The Dia Denim collection features one of the largest selection of plus size denim in the world, carrying brands like Jessica Simpson, Warp+Weft, Celebrity Pink to choose from, in a variety of cuts!
Not only are they serving up denim, Dia&Co has also launched an online denim styling guide to help you find your perfect pair of jeans!
You can shop the launch and campaign at Dia.com!
Ohhh and if you do not know, Dia&Co's sizes are available from a 14 to 32! The Dia Denim spring launch gives us one more place to shop for our plus size jeans!
What we appreciate about this launch with Dia&Co is not only the options of denim, it is that you can share fit concerns, feedback, and style options to your stylist, so that they can give you the fit and brand that you have been looking for and need in your life!
Soooooo, what do you think about the campaign and launch? Is this something that excites you? Has you curious? Let's discuss!