When it comes to big and tall fashion it's hard to find a balance. It's usually from one extreme to the other. If it isn't a three-piece suit and matching accessories, it's polo shirts and athletic wear. Those items have been a safe bet for men of size.  (Speaking from personal experience, I thought a multi-colored polo shirt was pushing the limit. I felt like a million dollars.)
There hasn't been much middle ground for big and tall fashion unless you had a huge wallet or a personal tailor.
However, MVP Collections by Mo Vaughn, is one of the brands that is pushing the envelope in the world of big and tall fashion. At first, I was a bit concerned because I thought to myself, more activewear? But over the past few seasons and events (FFFWeek, TCFStyle Expo and more), MVP Collections has been consistently delivering Big & Tall Fashion for us men who want a little bit more…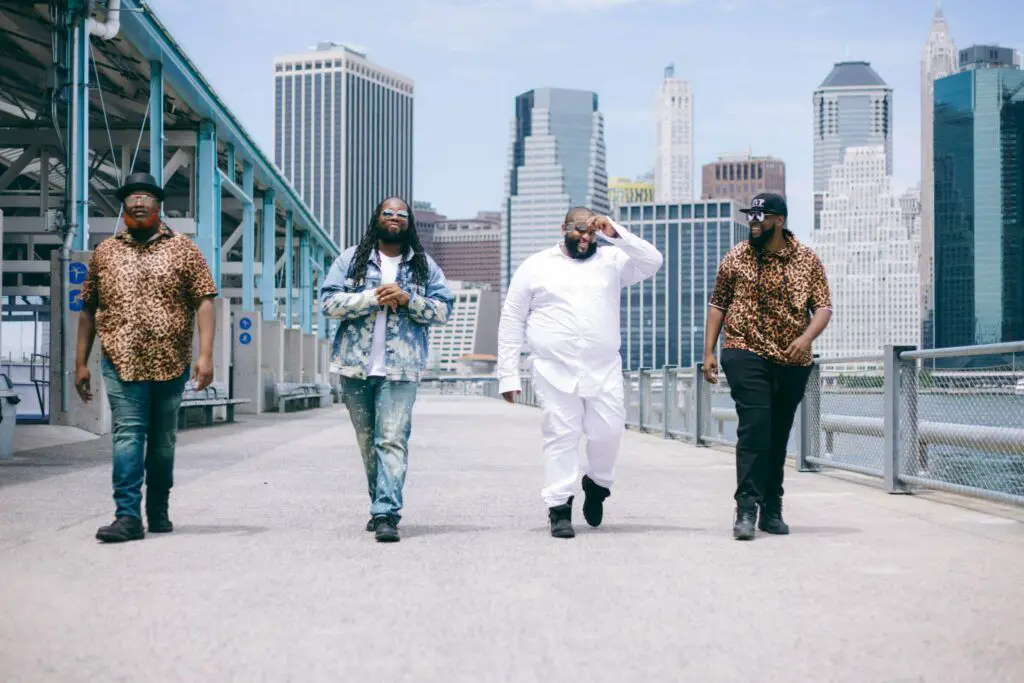 We are impressed with the fall collection and think you will be too. Whether you are shopping for yourself or a man in your life, we think you need to take a look at what MVP Collections is up to…
A Few Things We Love About MVP Collections:
MVP Collections kept a few staples from previous collections and added some flair to this fall collection by pushing the envelope with leopard print.
Big & Tall men and leopard print?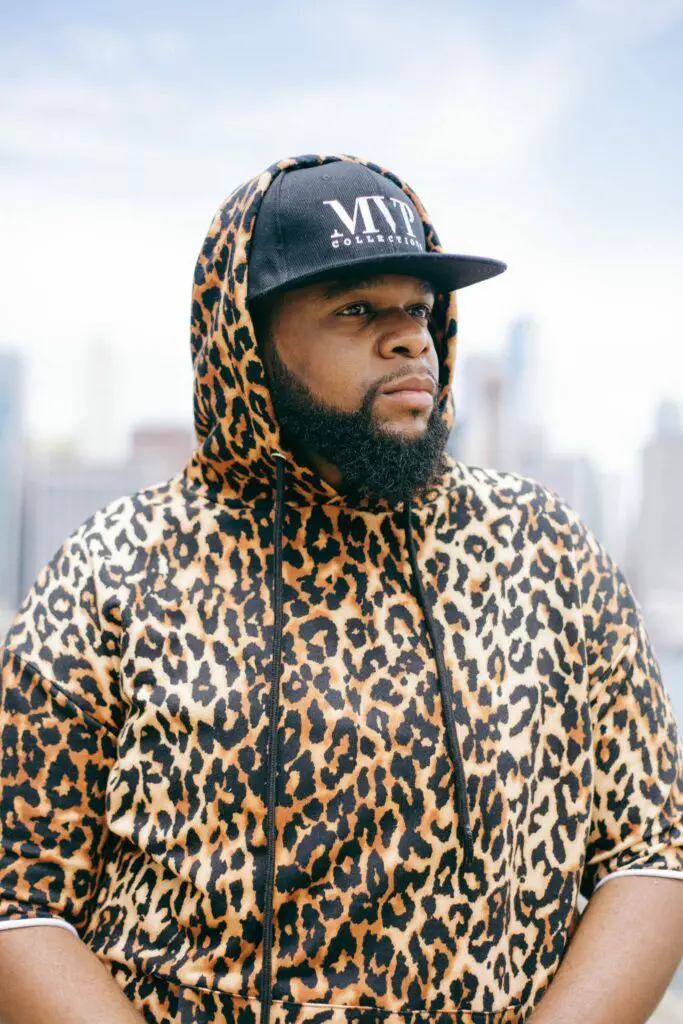 I had the opportunity to sample some of the leopard print items. At first thought, I would look like a fat leopard, but I was surprised. Leopard is a viable option and was definitely a good fit to add into the collection… who knew?!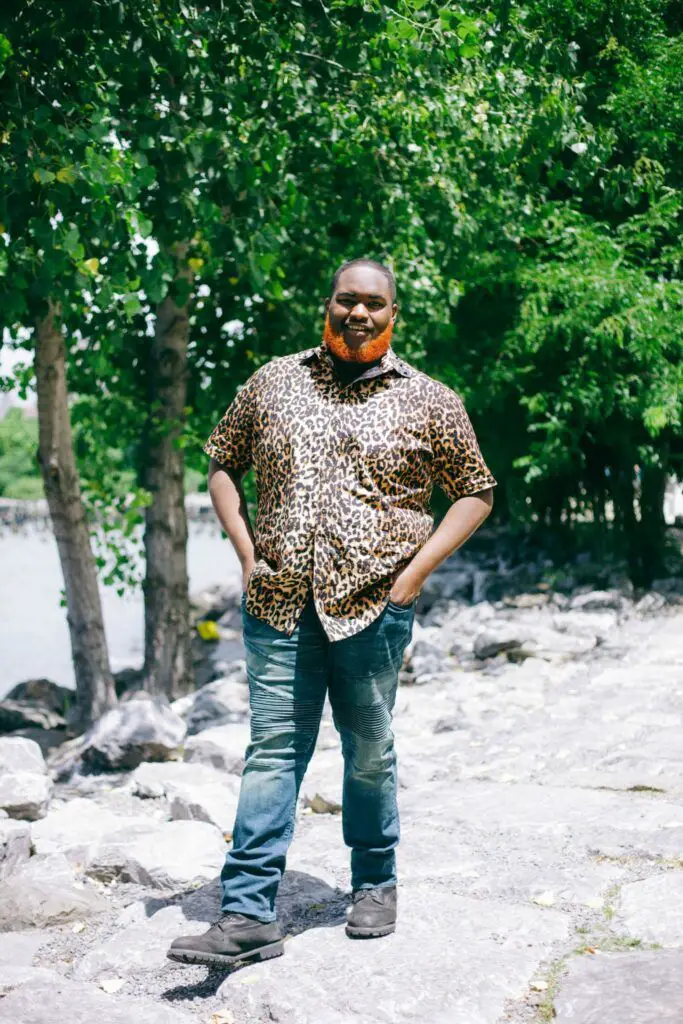 Denim for the Big & Tall Man
Personally, I love the denim! The moto jeans are some of my favorite standouts from the collection. If you do not know, MVP Collections carries some distressed options in the moto jeans and they even made some adjustments in the design area that the big & tall man will appreciate.
The fit is right!
It isn't too baggy, but loose enough so that my feet don't look absolutely huge. (I wear a size 15)
An Alternative to a Coat, Bomber Jackets
MVP Collections has a variety of jackets to help bring in the fall season, the right way! Leather, sateen, denim and velour, we have more than a few options to rock with.
What do you think of the fall line? Something catch your eye?
How do you feel about seeing men of size in leopard print? I know it's kind of new, but rules are made to be broken.
Make sure that you leave a comment with your thoughts on the collection.
If you have any ideas or topics that you want us to cover, please drop us a line!