You have to love the pickup of interest in Big & Tall Men's fashions. As the plus size fashion industry grows, so do the options for everyone! And today's spotlight is a great one to add to the list. Meet MVP Collections by Mo Vaughn Productions.
A plus size male clothing line inspired by the personal fashion challenges of former three-time MLB All-Star and 1995 MVP, Mo Vaughn and business partner Diane Cutuli. This brand is for the Big & Tall, plus size guy looking for on-trend clothing options.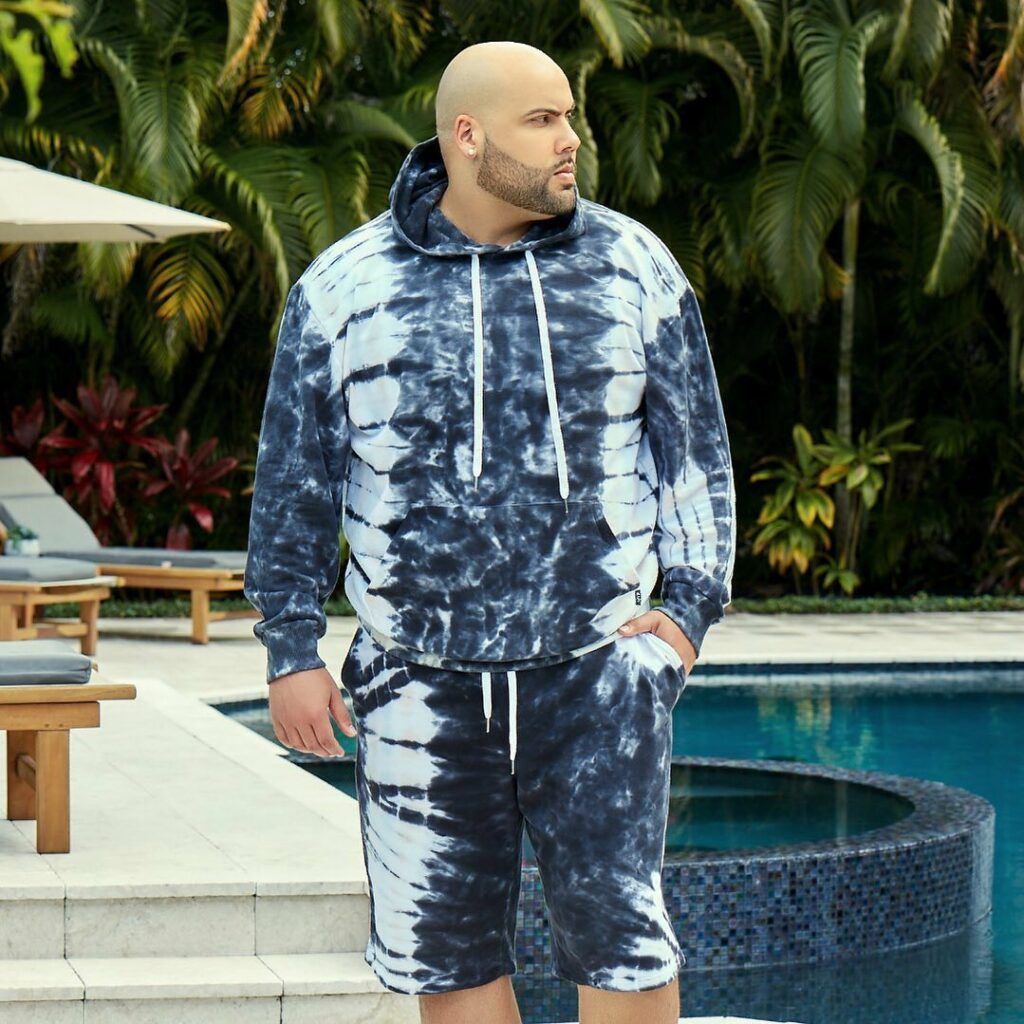 The plus size menswear brand specializes in lifestyle looks that carry the big guy from day to night effortlessly. Inspired from his personal shopping experiences, Vaughn created a collection for men like him, which include some pretty fly options for the big guy.
Mo, being the customer, understands how challenging it could be for the big guy shopping for options. For years he found it difficult to find clothes that were fashionable and fit.
After several years of having his clothes custom made, he felt it was time that this customer had some options that were affordable and fashionable.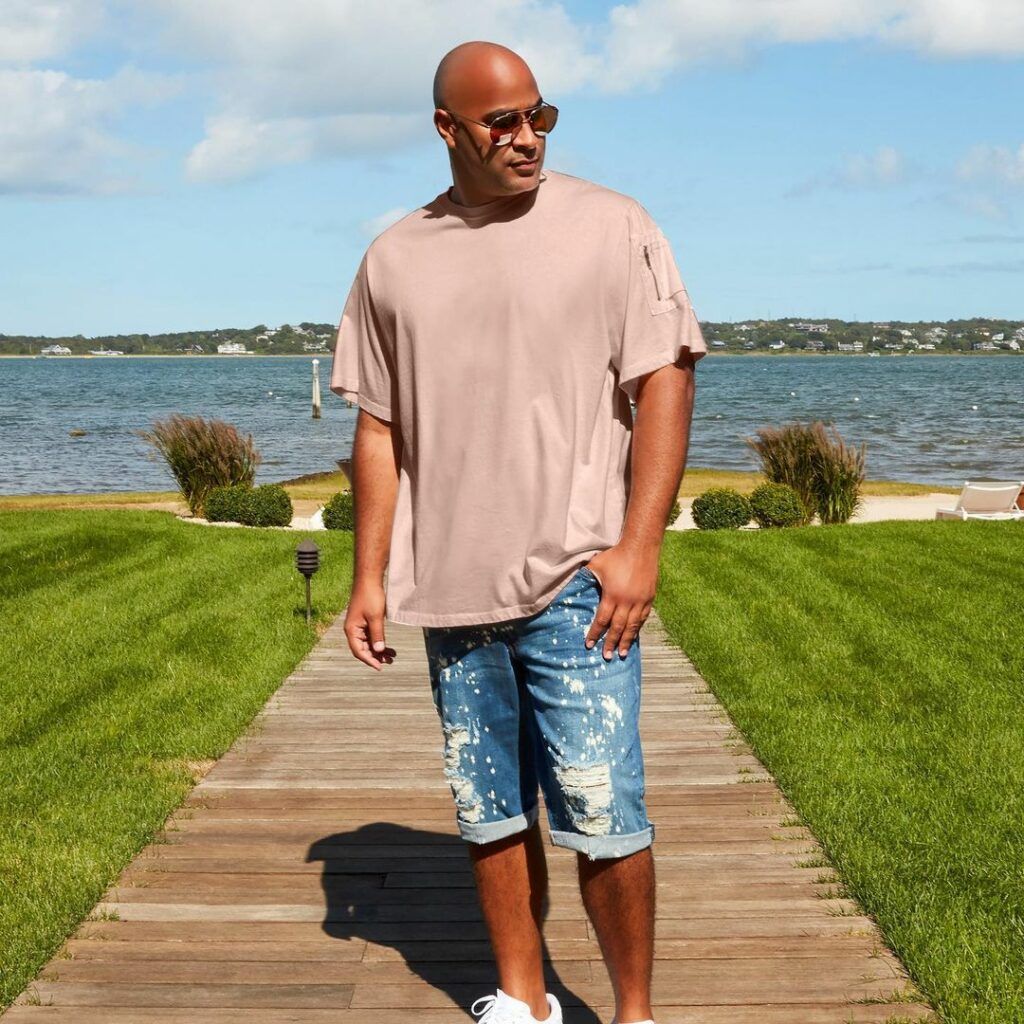 Take a look and tell us what you think!
MVP Collection for Big and Tall Man
Photo Credit: mvpcollections.com
"Keep your daily looks fashion-forward and comfortable with the MVP Tie-Dye Drawstring Short, hand-dyed for a unique look. 12" Inseam."
Photo Credit: mvpcollections.com
"Find the perfect balance in our Classic Hoodie in Comfort and Style now made with hand rose embroidery stitching that creates a 3D effect keeping the look New and Fresh for the Season! "
Photo Credit: mvpcollections.com
"Channel a throwback look with this cotton tee, complete with a dip-dye design."
Photo Credit: mvpcollections.com
"Add some extra style to your look in this sleek fully lined Millennium stretch Bomber Jacket. Ribbed knit collar, cuffs, and hem with it's lightweight feel make for the perfect layering piece."
Photo Credit: mvpcollections.com
"Show your wild side in this soft cotton animal foil print graphic tee, fronted by a diagonal leopard print."
Told you this is some serious swagger for the big guy. Are you feeling this collection? This brand?
Want to know something else real cool? MVP Collections is Made in the USA and offers a wide range of styles in men's sizes 1XL-6XL, 2XLT-4XLT, and 38"-54" in premium denim!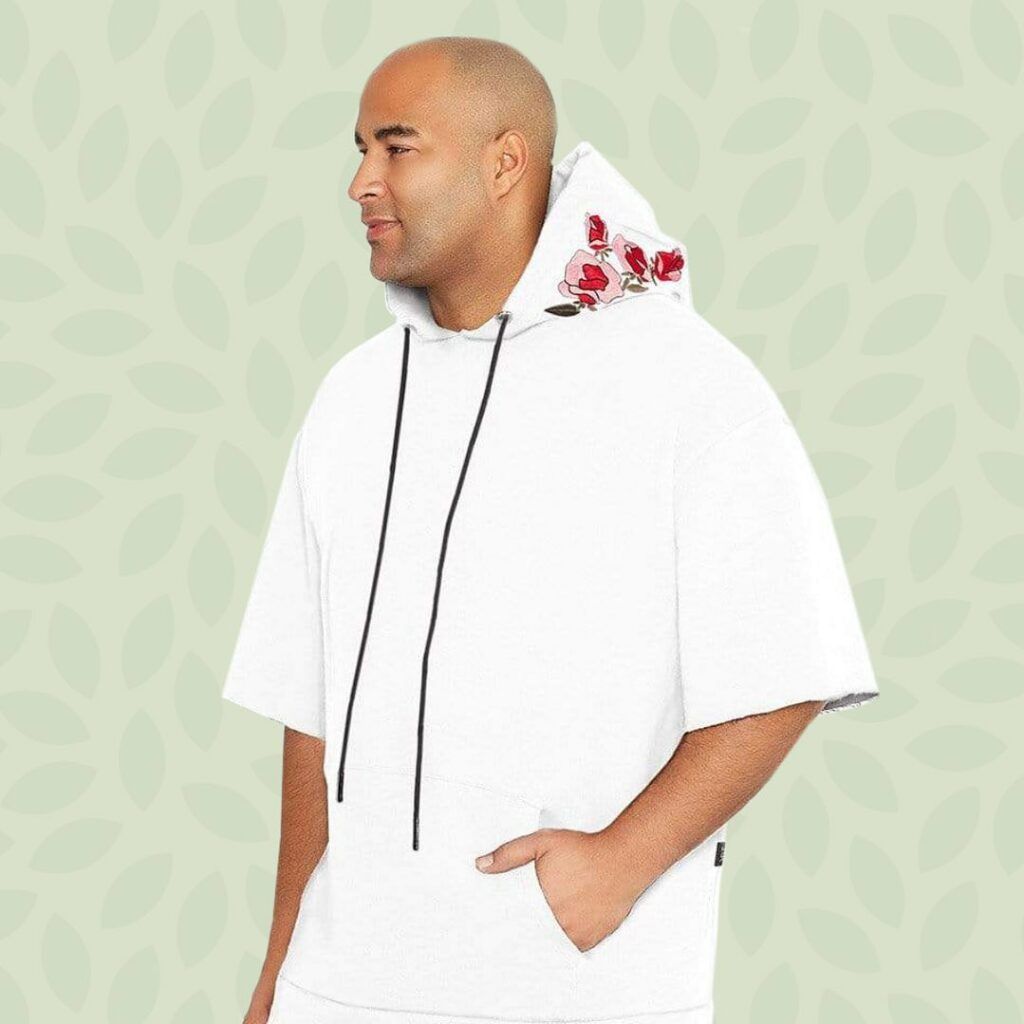 Sooooo, do you see something you like? Something that would look amazing on you or bae? Let us know which pieces are your favorite in the comments below!