The Holidays are over, the weather is getting colder, and we are midway through the season. Winter has yet to officially end but cuffing season is in full effect.But can we talk about what to wear when are staying in for this season?? You know… the casual, stay in the house, I woke up like this, effortlessly cute looks? Those plus size date night looks, for when you are staying in for a lil Netflix and Chill??
This is the time of year (Thank you Valentine's Day) where we (if single) ask ourselves about being booed up, thinking a cuddle buddy doesn't sound like such a bad idea.
Matter of fact, we may have decided to ditch those "boyfriend" pillows and trade them in for the real thing.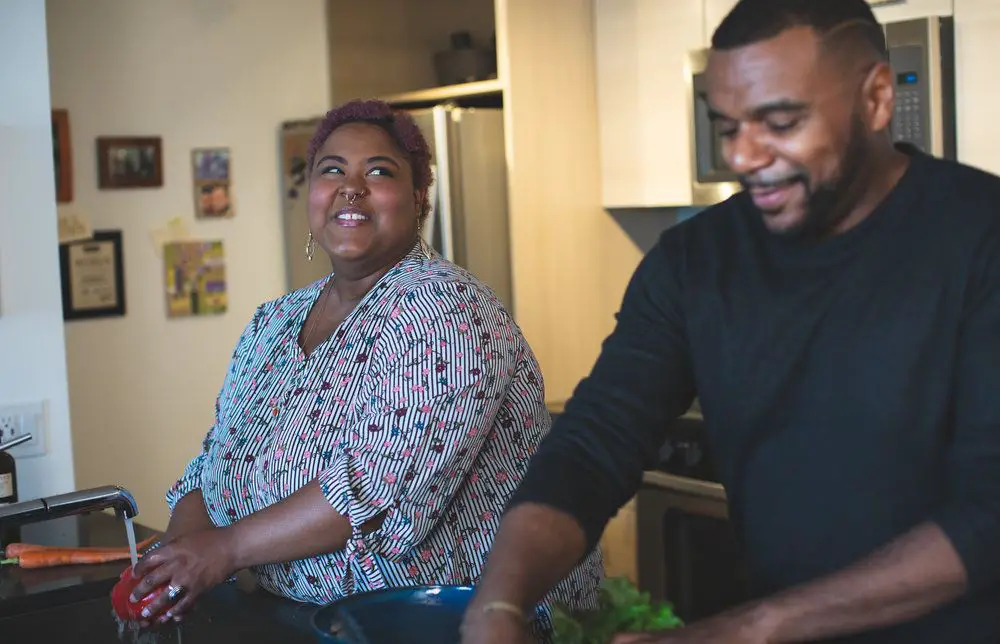 For some, we may begin to brush up on our cooking and baking skills and have all those rom-com movies queued-up on TV, for a literal night of Netflix and chilling.
Since night in's are probably the most realistic date option during this frigid time of year, it's important to stack up on those "I'm pretending not to try so hard, but damn I look cute outfits."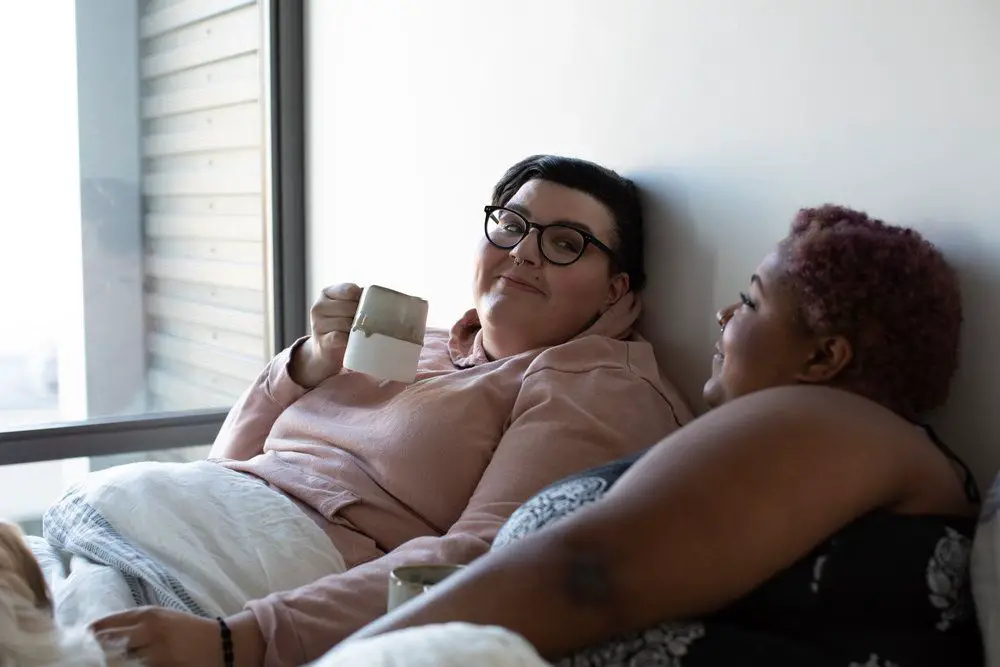 Take a peek into the world of sweat pants, sweater socks, and cute tees for an option for your next stay in date night.
Lounging in Style, A Few Plus Size Date Night Looks
For the One Who Needs it to be BOTH Cute and Comfy
Champion sweats are back in style, but it's just not your style, right? You'd prefer to play up the texture, fanciness of both sleepwear and lounge wear, and bring the drama…
The sexy but comfy look is what you are looking for. And a sweatshirt just will not do. Bring on all the satin, sumptuous knits, for a cozy night in… right?! Or perhaps you prefer a matching SKIMS lounge set, that is soft to the touch?
Here are a few ideas: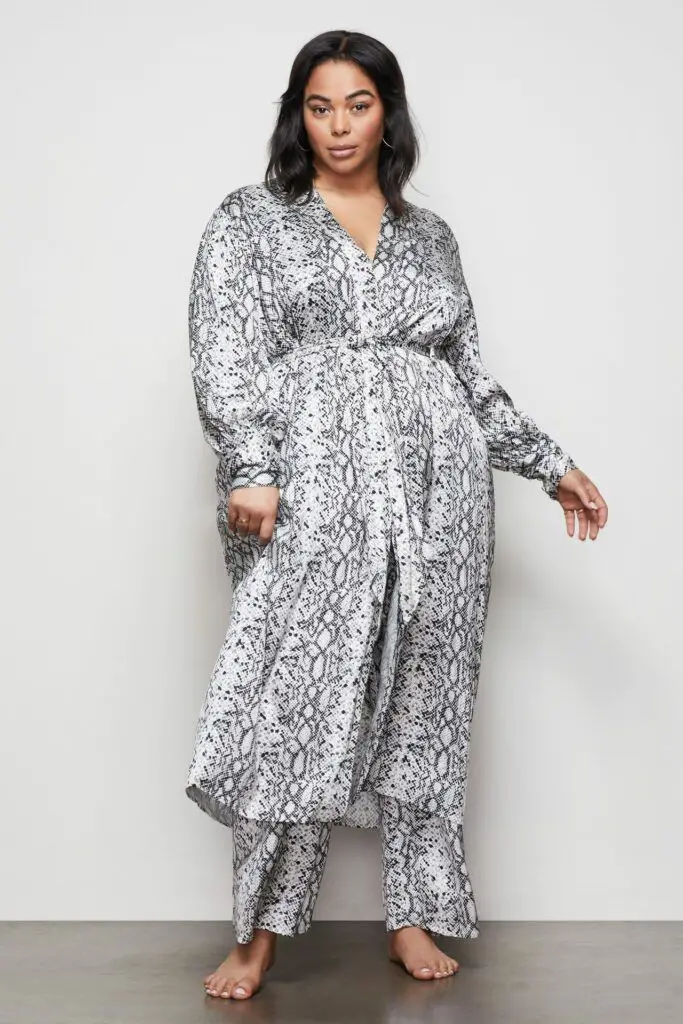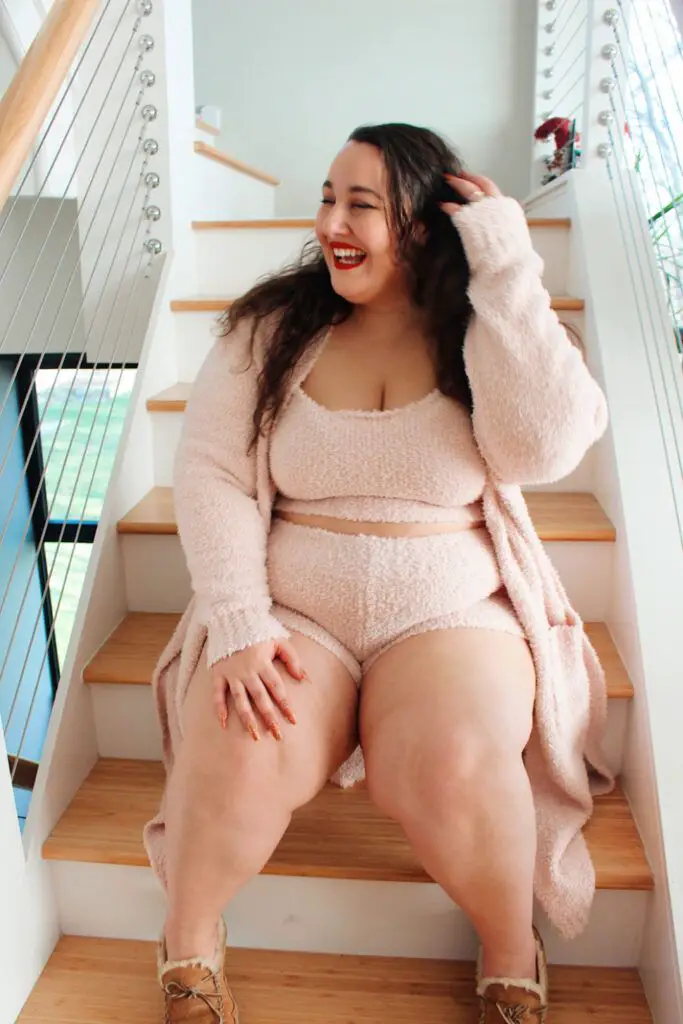 Throw your hair in fishtail braid to the side or keep it down for a beach wave look, apply a bit of blush on your cheeks and a light lip gloss and you are ready for that night in.
For the One who wants to be Casually Cute & Comfy with no Frills
Are Rom Coms not your thing? And the thought of putting on any form of a dress sweatshirt or not freak you out?
Well you can still achieve that cute look with a pair of baggy sweatpants and a crop top T-shirt.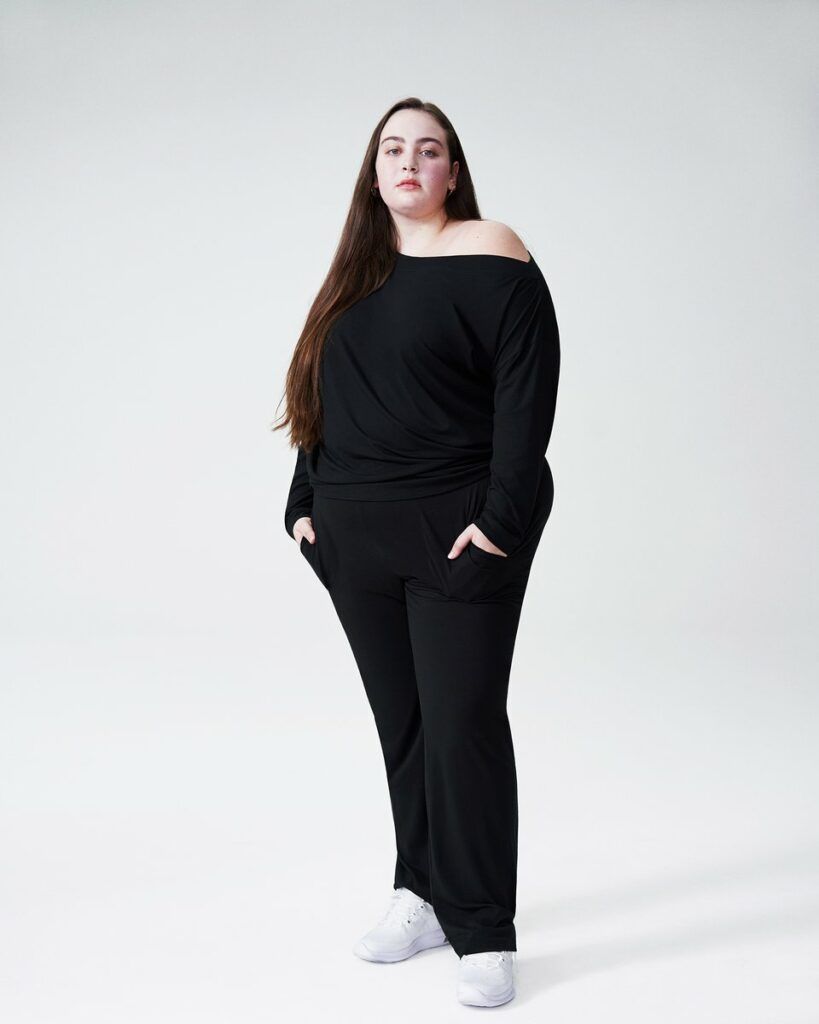 Chose a night where the basketball game is on and put on your boo's favorite jersey with those sweatpants. You might just get more attention than Lebron's 3pt shots.
No makeup needed here. Add a purposeful messy bun to complete this sweatpants chic look.
If You Are a Bit of the Two
So your the type of girl that hovers in between the girly girl stage and the tomboy stage. You like to shimmy into a skirt every now and then, but that classic comfy look with sneakers does it for you as well.
This is me all the way! I find myself wearing leggings and a sweatshirt when I am just hanging out.
Or maybe even a satin robe with the matching pants… but in a fun print. Or even a playful onesie?
Here are a few ideas to think about: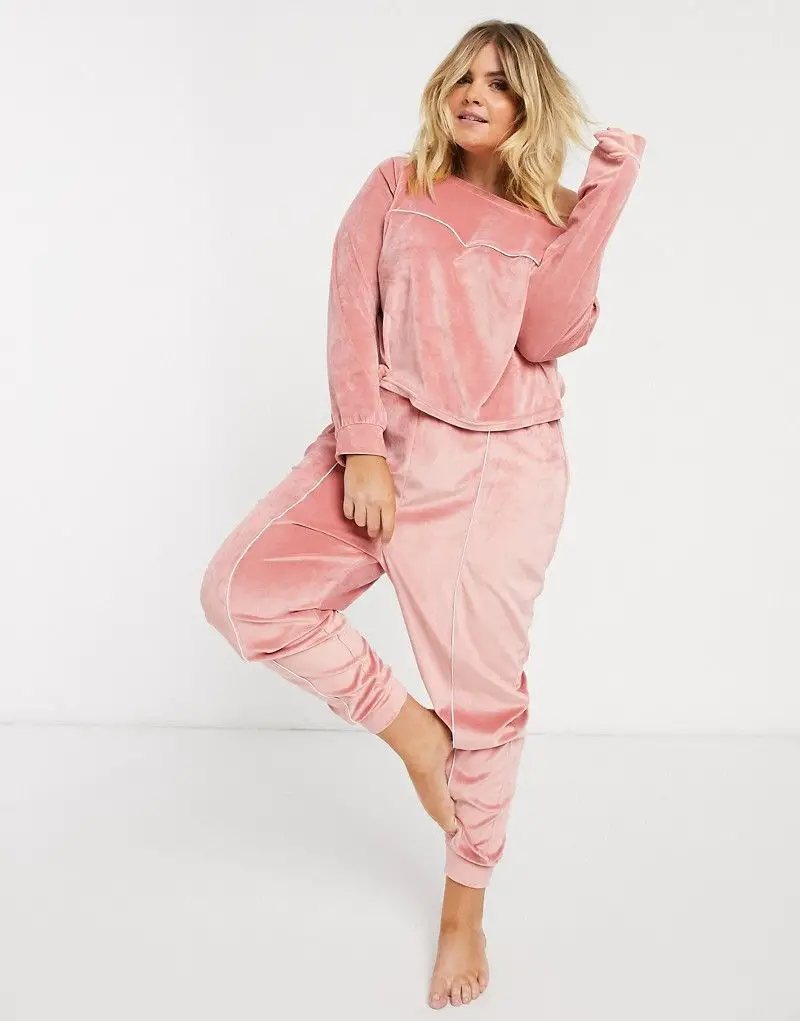 I like to put my hair in a high pony-tail and throw some big hoops on to complete my look.
It looks like you just grabbed a sweatshirt on the go and didn't put much effort into it. But, we know better right ladies?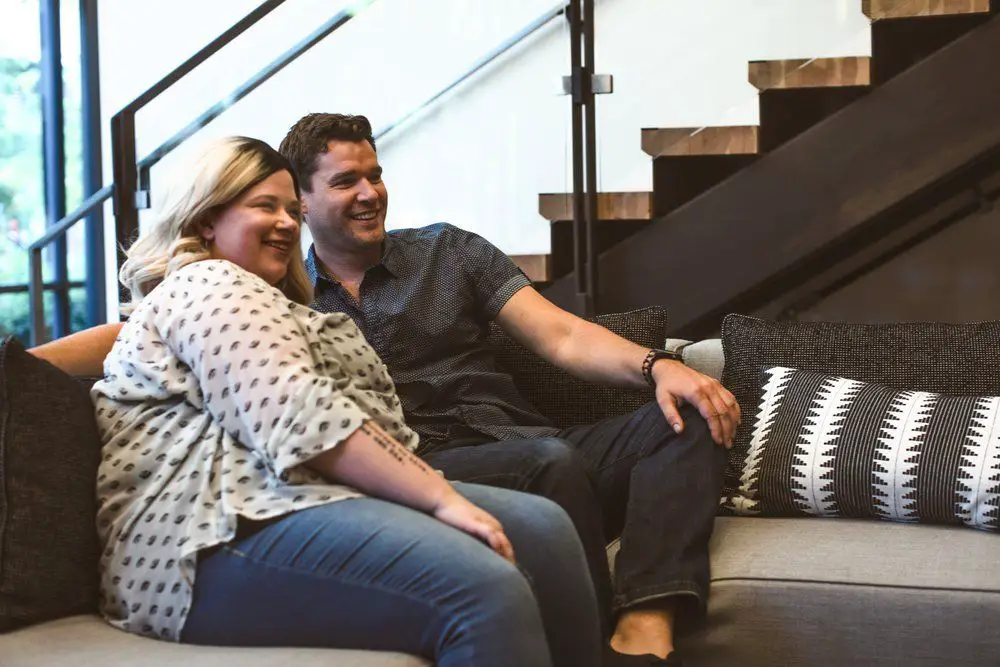 These nights in are all about just being you, so if you are a Girly Girl, a Tom Boy or the In-between girl just be comfortable!
No matter your personal style, hopefully these picks help you lounge in style with these plus size date night looks!
And who knows, maybe cuffing season could be extended into the summer.
So ladies, what's your cuffing season stay-in date night look?