If you are anything like us, working from home requires ease & comfort. Style may or may not be on YOUR radar, but if it does, we've got something exciting for you! SKIMS, the shape wear line, just dropped a lounge wear collection, the Cozy Collection. And get this! It INCLUDES plus size options!
Yes, you read that right.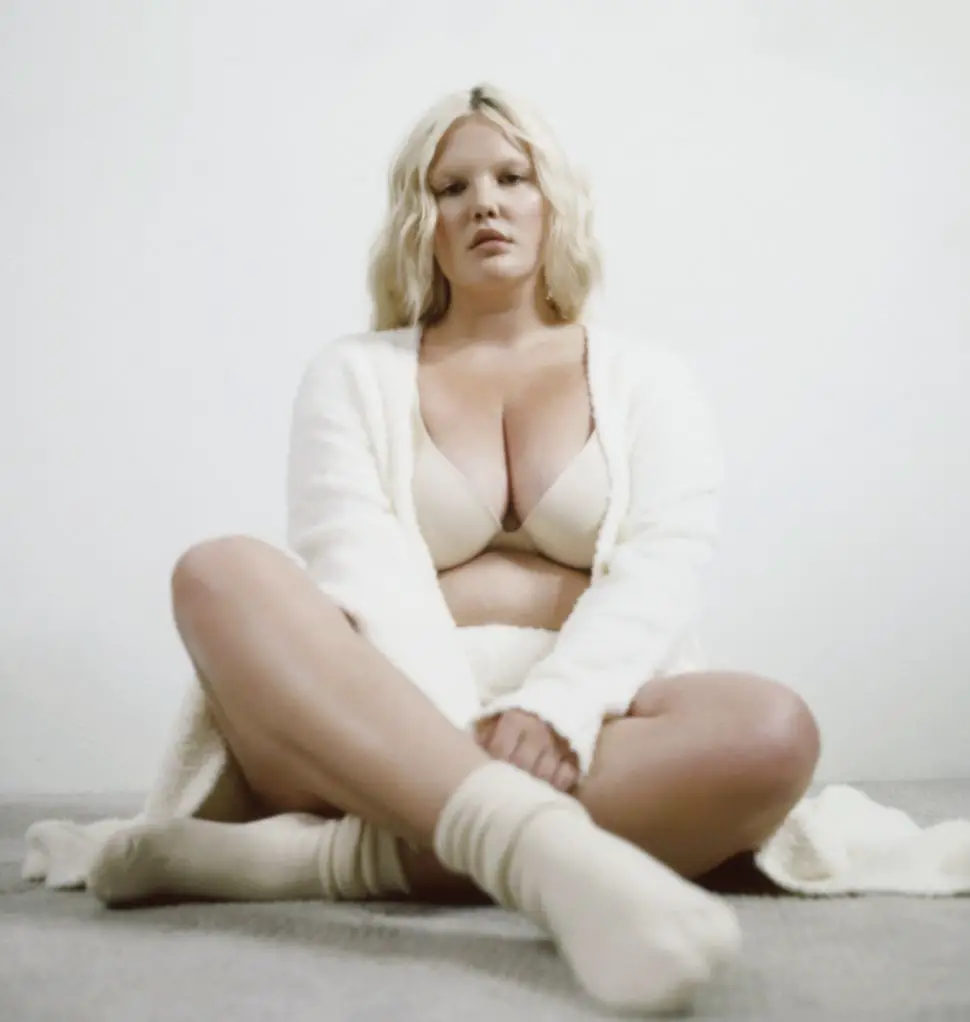 Kim Kardashian's shape wear line, SKIMS has just dropped the Cozy Collection that you will never want to change out of, promise.
Perfect for lounging (or working from home) in style, this warm and cozy knit collection is "designed from a breathable and stretchy knit yarn that is supremely comfortable and ultra-flattering."
The SKIMS lounge wear line, the Cozy Collection debuts with four key pieces. You get the Cozy knit tank, the Cozy knit pant, the Cozy knit robe, and the Cozy knit shorts.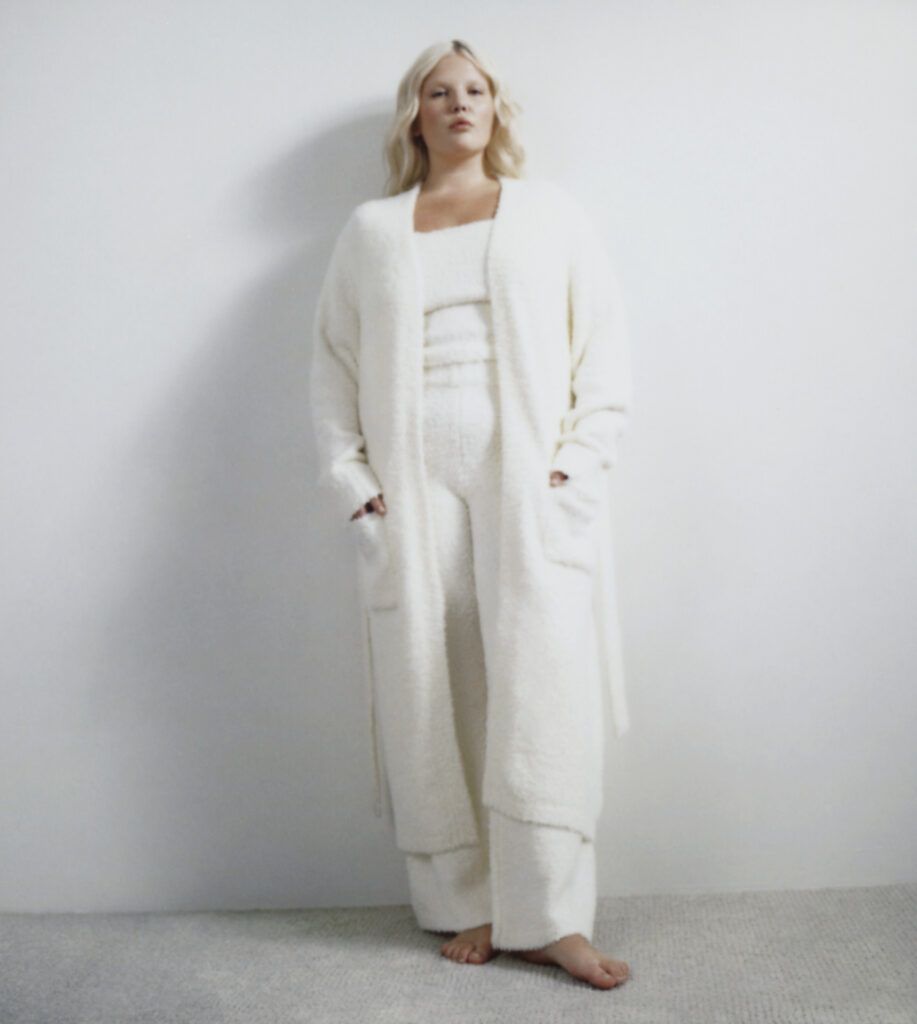 What makes this collection fun is the interchangeability and flexibility this collection has. Tank with shorts. Short with Robe. Robe with pants. You have options here.
For this debut, our Editor in Chief, Marie Denee and our *brand new* Managing Editor, Alysse were sent their own sets to play in! We are here to share what THEY are saying about this collection…
We Give the SKIMS Cozy Collection a Go
Marie in the Bone Cozy Collection with Pants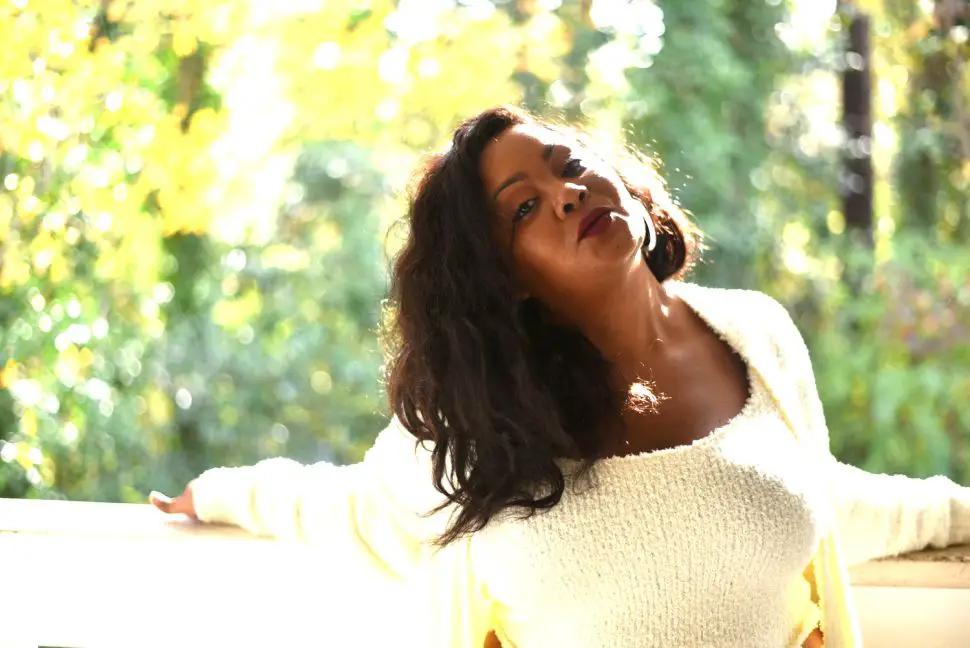 "Listen. I am the queen of comfort and lounge wear. Normally you'd find me in maxi dresses or my trusted onesies. But this set? Is definitely giving my fleece onesies a run for their money.
I feel sexy and comfortable, which is hard to achieve…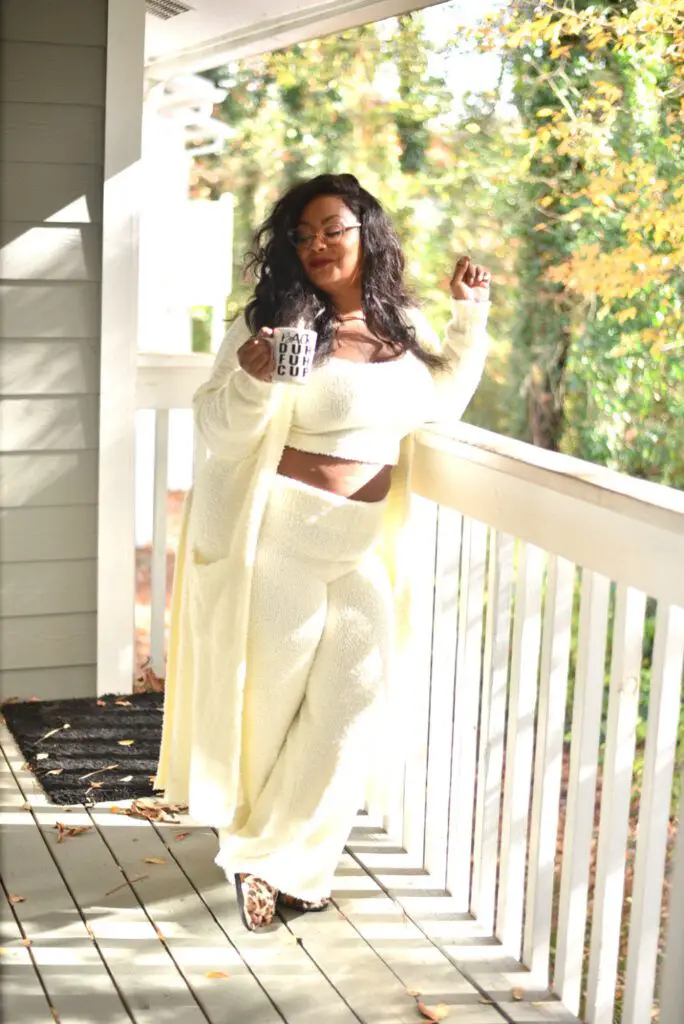 Add to the fact that I am 5'8″ and most pants hit me at that questionable length. Not these! The fit is easy and the length is perfect.
I did not know what to expect with sizing. As inclusive brands seem to have an interesting fit… But with the tank and pants? SKIMS has managed to marry comfort and style with this collection.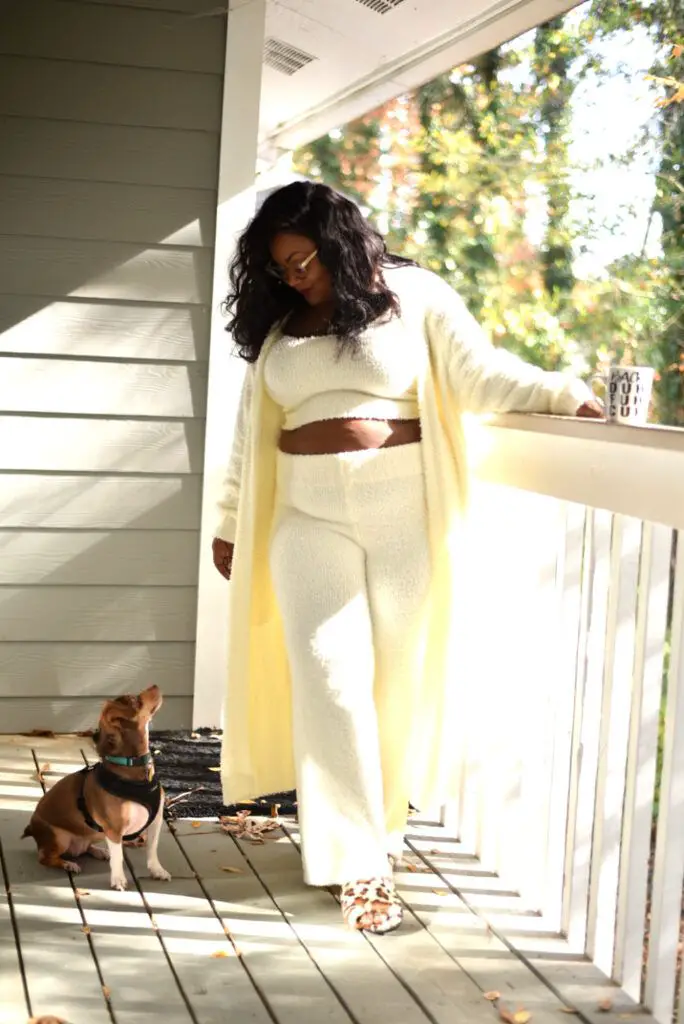 I initially thought I wanted to play in the cocoa option, but this cream contrast my skin makes me happy.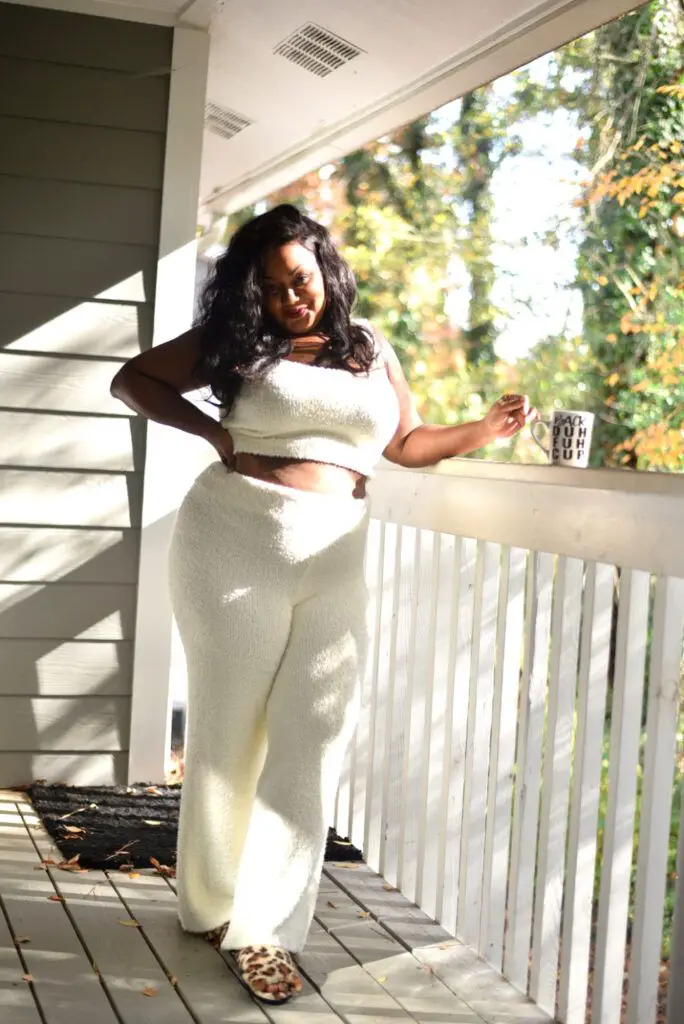 I know that I will be rocking this set until the seams fall apart. Comfort with a little sex appeal?
Sign me up."
Alysse in the Dusk Cozy Collection with Shorts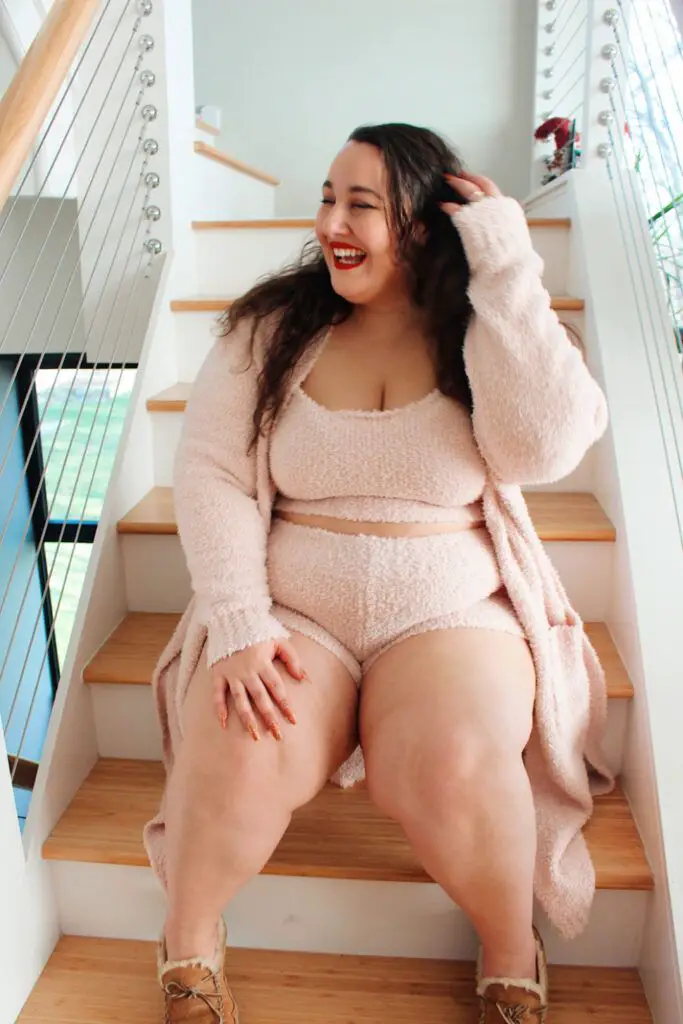 "SKIMS may be new on the scene, but they've certainly made a splash with inclusive sizing and unique shape wear. Not to mention a famous founder. Sexy is one word that instantly comes to mind when I think of SKIMS.
Now that I've had a chance to try SKIMS for myself, I can add cozy and cute to the mix.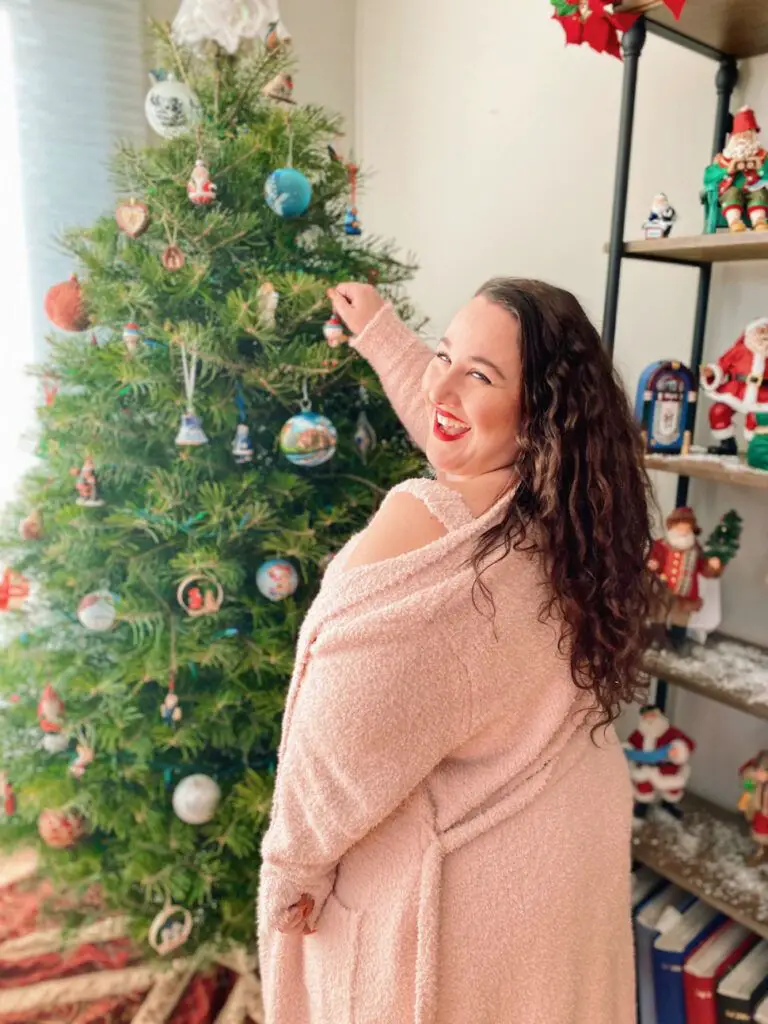 The new SKIMS Cozy Collection is exactly the kind of lounge wear that I've been looking for. First of all, it comes in shorts and a tank, which is so hard to find in fuzzy materials.
It's soft against the skin making it comfortable to wear but unlike other cozy pieces available in plus, it's not an oversized fit. The high-waisted shorts and crop top manage to be both curve hugging and the comfiest thing I've ever owned.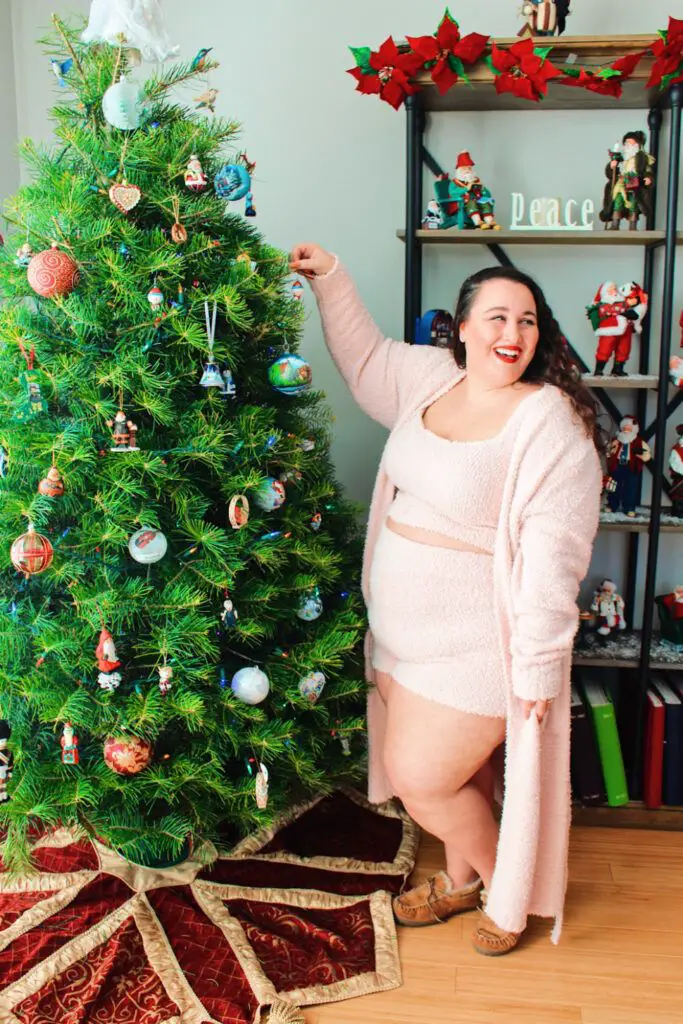 I love that the SKIMS Cozy Collection comes in range of shades!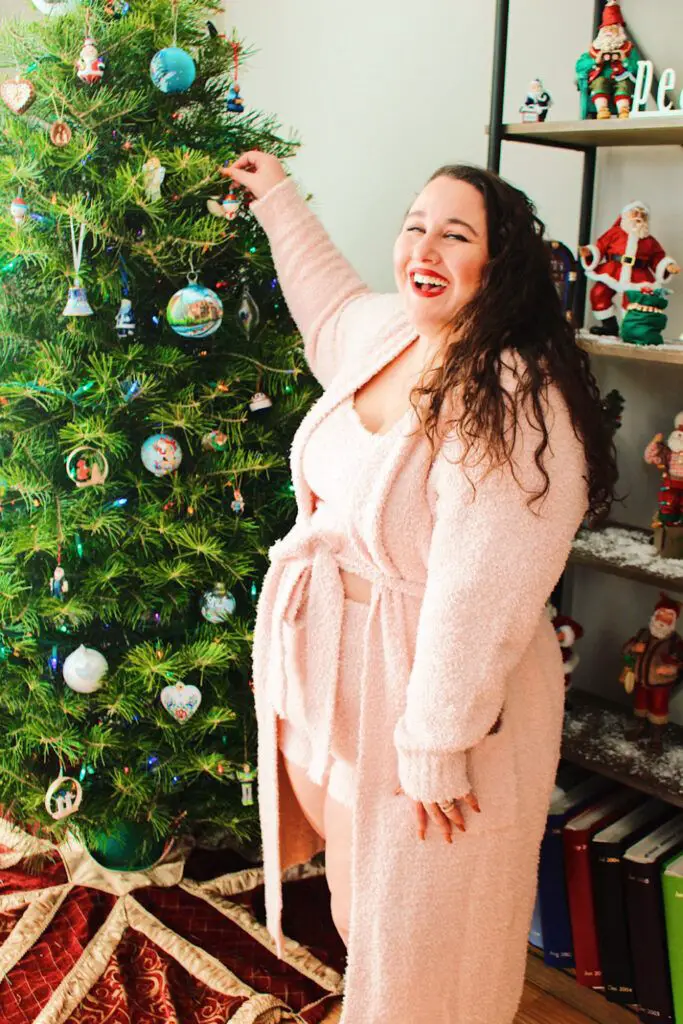 Between the soft pink hue and the fuzzy fabric, this set gives me total '90s nostalgia vibes."
Get Your Cozy Collection Set Today at SKIMS.com!
What do you think? If you are someone who loves to lounge in style and comfort, then you have to give this collection a look!
Right now, there is a wait list for this collection, so you better move fast! For those who are curious… Score your own plus size lounge wear, available up through a size 5X, yes. A 5X.
Which colors can you see yourself in? Which pieces? HOW would you make this set your own?
Let us know in the comments below!
*Disclosure* This is sponsored post on behalf of SKIMS. All opinions and thoughts are our own.