This year we're seeing green as the "global color authority" at the Pantone Color Institute introduces Pantone 15-0343 or now known as Greenery, as the color of 2017. Symbolizing a fresh start, a new beginning, this refreshing and revitalizing shade seems very appropriate for these days and time…
Right? Right.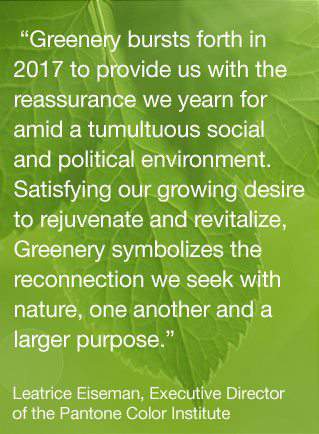 Like the New Year's motto of "New Year, Same Me… Just Better" this fresh and zesty yellow-green shade evokes the first days of spring when nature's greens revive, restore, and renew.
Every wardrobe needs a little of this, don't you think? So to get into the spirit of revitalizing and restoring your 2017 wardrobe, we found 12 Greenery-inspired style picks, sure to gain a spot in your wardrobe this year!
You ready?
12 Pantone Greenery Inspired Pieces to Revitalize Your 2017 Wardrobe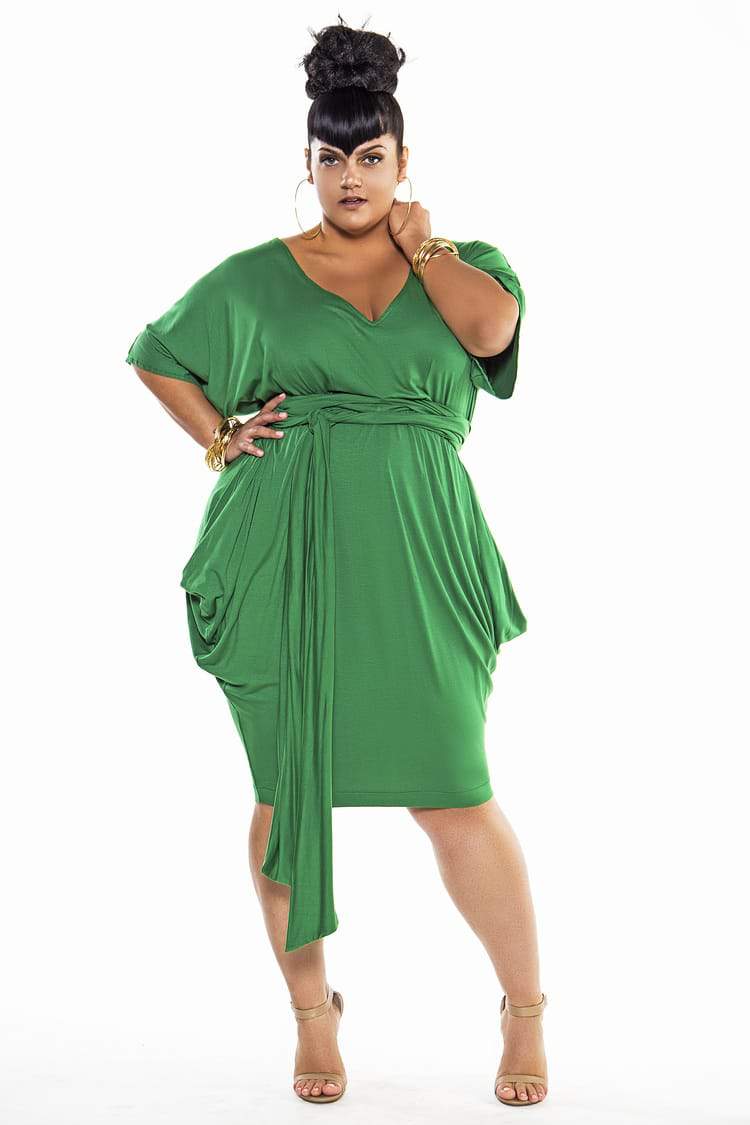 Jibri Bat Sleeved VNeck Slouch Dress at Jibrionline.com
BUTTER LONDON Pantone Color of the Year Lacquer at Ulta.com
Ruffle Trim Crepe Dress at Eloquii.com
French Connection
Statement Tassel Chandelier Earrings at Zappos.com
Kady Fit Double-Weave Pant at Eloquii.com
Nine West Unforgettable Green Suede Peep Toe at 6pm.com
Jacquard Bodycon Sweater Dress at AshleyStewart.com
SEPHORA COLLECTION Colorful Shadow & Liner at Sephora.com
Twirl Maxi Skirt w/ Pockets – Emerald City at Society-plus.com
Plus Size BodyCon Off the Shoulder Dress with Bell Sleeves in Green at ChicandCurvy.com
Cactus Bikini Top with Metallic Decoration at Additionelle.com
I must admit with the dreary days of winter, it's pretty nice to revitalize your closet with some color. And green pairs amazingly with neutrals like white, tan, and brown! How do you like to inject color into your life? With a focal item or in your accessories? Or with your makeup? Either way, green is a hue that will definitely liven up your look and give you something to smile about… at least we think!
What do think about the latest Pantone Color? Can you see some of these in your closet?
I'm currently thinking I need those chandelier earrings. I can wear them day or night. How about you?
Which piece spoke to you? Tell Me!