Marie's Note: This post is a bit special to me. I was contacted by 14 year old Sarah, who wanted to share and show other plus size teens like herself that there are places to shop and have fun with.

She asked if she could create a guest post and I was sooo impressed with her. (Thinks back to what I was thinking about at 14!)

Any who, please welcome the reigning Teen Plus America, Miss Sarah Berry Pierce as she gives us two trends and why she loves them!
Hi everyone! My name is Sarah Berry Pierce. As a plus size teen, I know how difficult it can be to find trendy and fashionable looks to fit teens with curves.
This can be especially frustrating when you are looking for an awesome wardrobe for BACK TO SCHOOL.
Not only am I a plus size teen, I am the reigning Teen Plus America and I hear from girls everyday who tell me that they hate back to school shopping because they can't wear the things that their thinner friends are wearing, or that they find the perfect outfit… but not in their size.
I'm here to tell you that you absolutely CAN be on trend; it just takes patience and knowing where to look!
A Few Back to School Plus Size Teen Trends to Rock
One on trend look is a mix of colors, with bold patterns and blazers (I pair these with red skinnies and a pair of cute wedges or Chucks)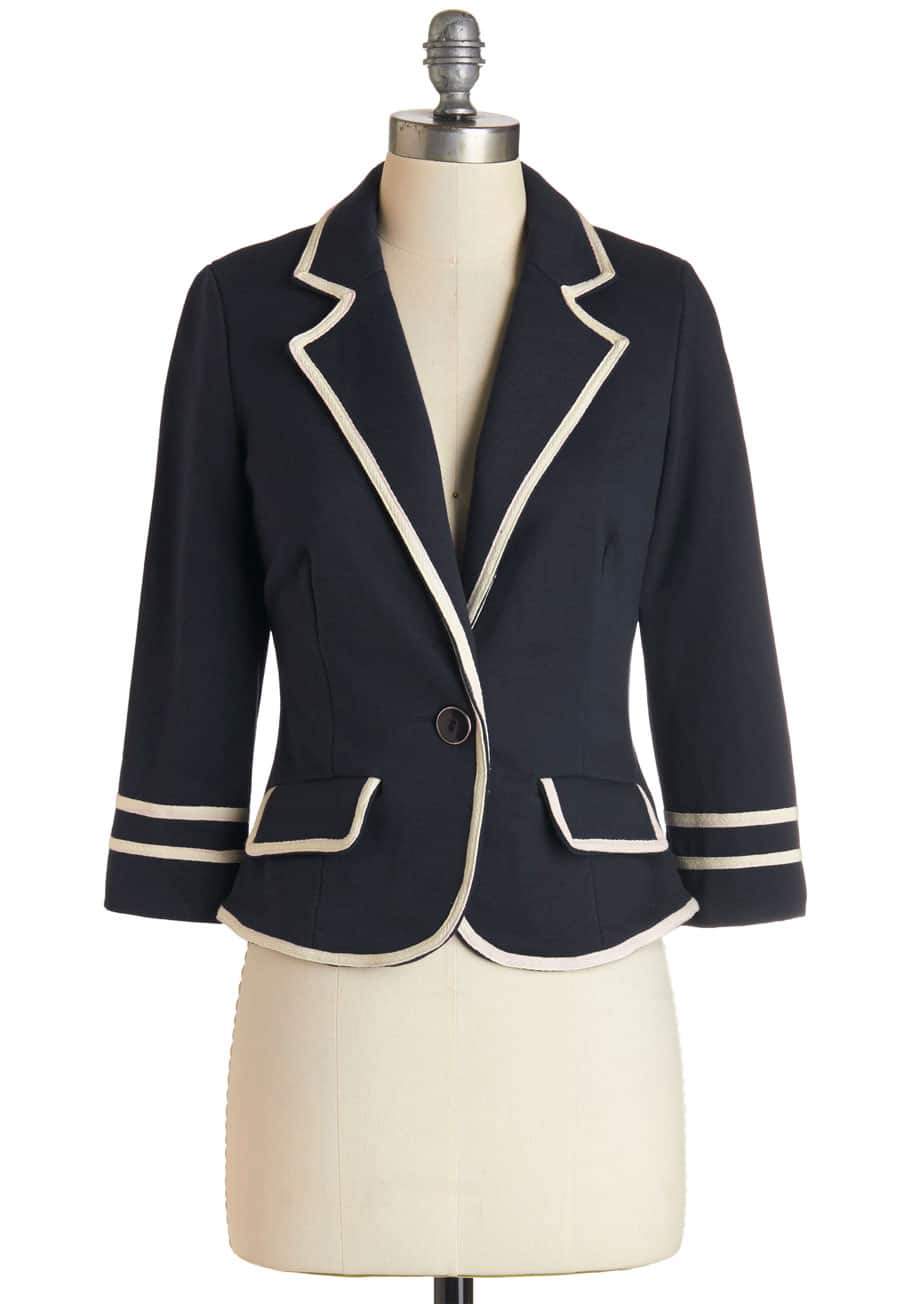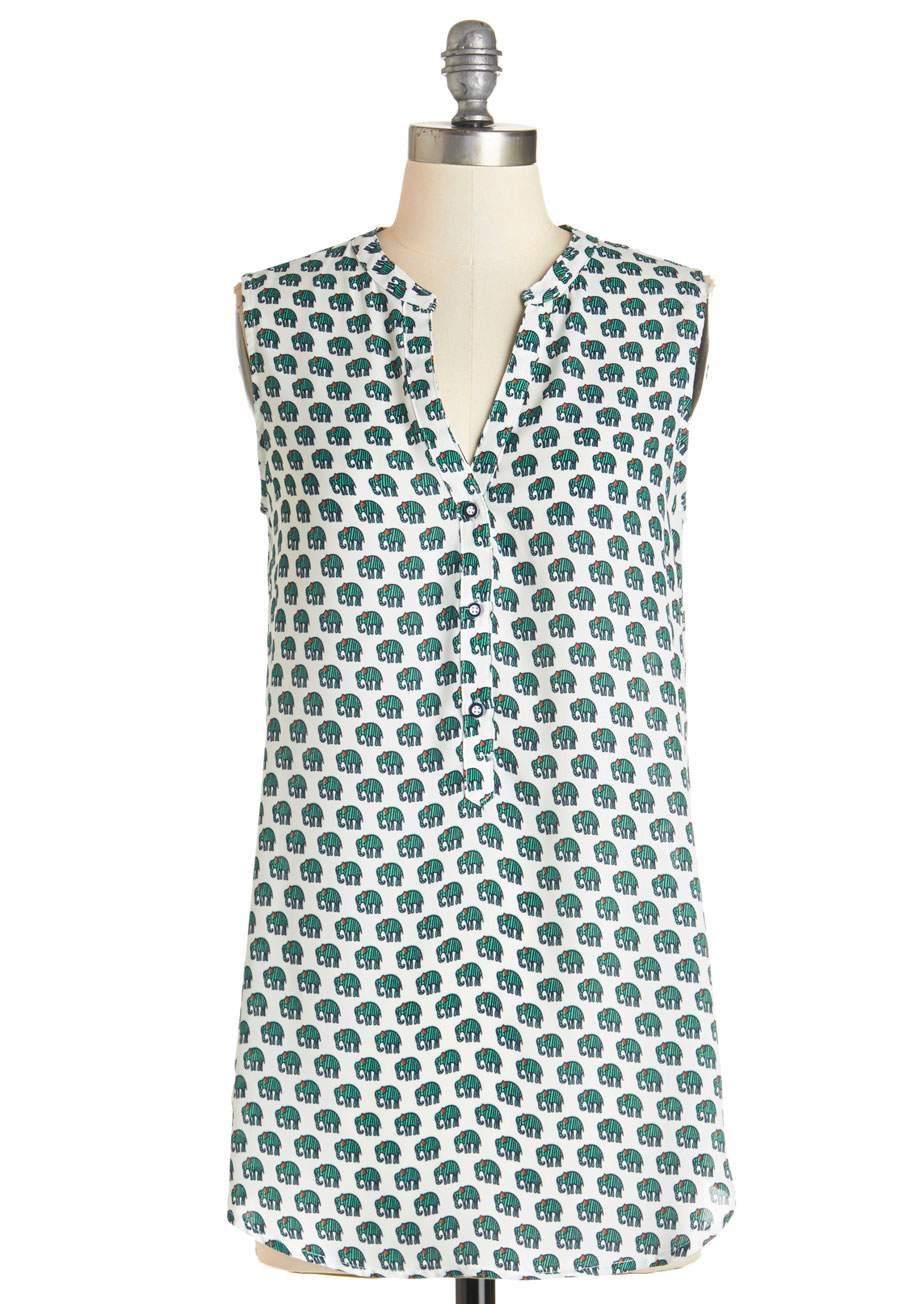 (Academia Ahoy Blazer and elephant shirt) both are from Modcloth
A second trend is the SPORTY LOOK.
I love this outfit from the Deb Shop with its faux leather skater skirt, Letterman's jacket, and graphic print tee. (I love tees with meaningful quotes or Disney characters).
Pair it with a pair of Converse high tops in a bright color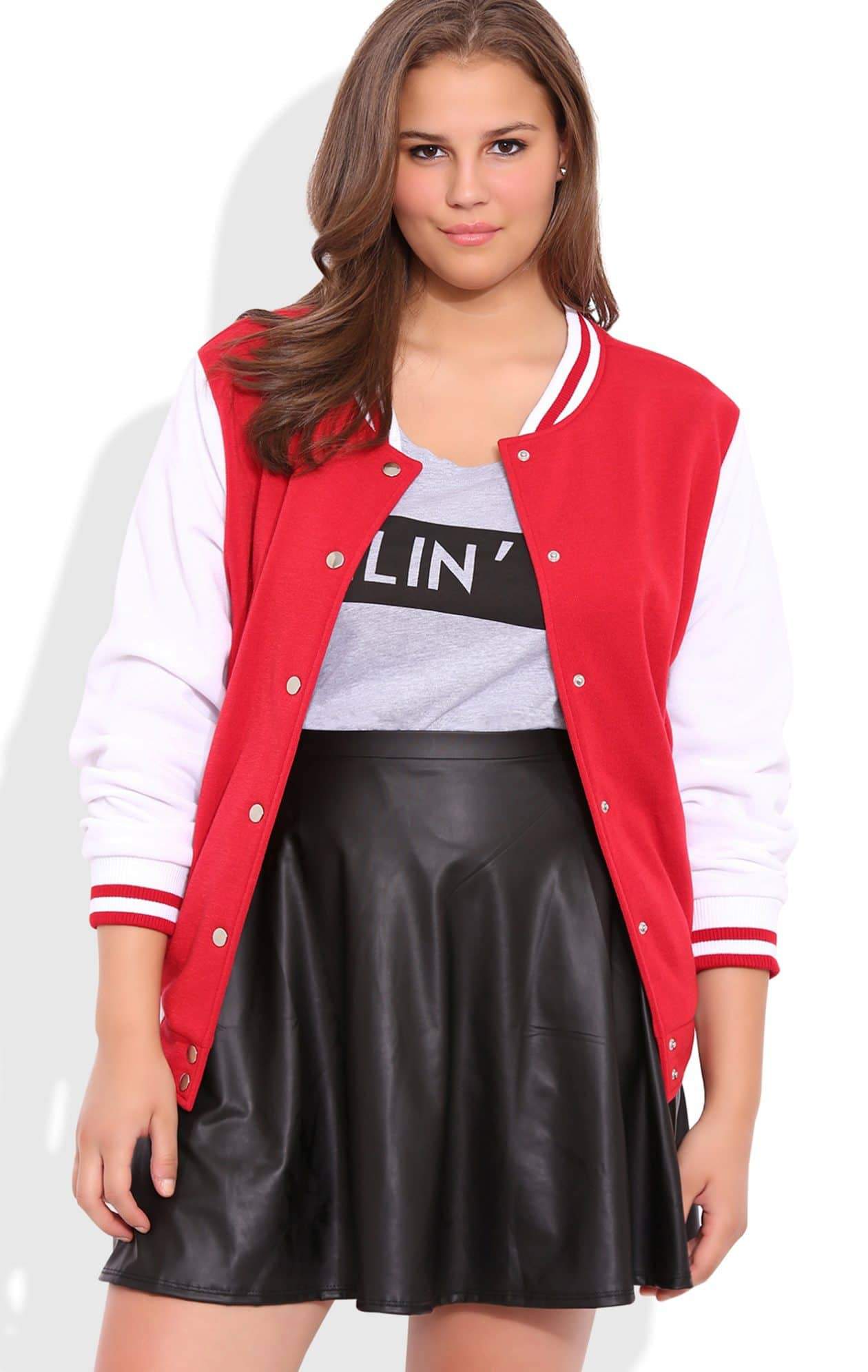 (sporty outfit from Deb Shop)
The MOST important thing to remember is that as you find your trends you love, always BE YOURSELF!
Wear what makes YOU feel pretty.
Don't be afraid of color or to throw in your own personal touches.
Hope your school year is FANTASTIC!
Which plus size fall trends are you looking forward to for fall?
Sarah Berry Pierce