Heyyyyy girl! How are you doing? I hope that your Wednesday is starting off amazingly, as I have a new video for you! The last video, we took you along with me as I got new brows, and today we are back in my closet, sharing with you a few new Fun Plus Size Fashion Finds that I have added to the mix!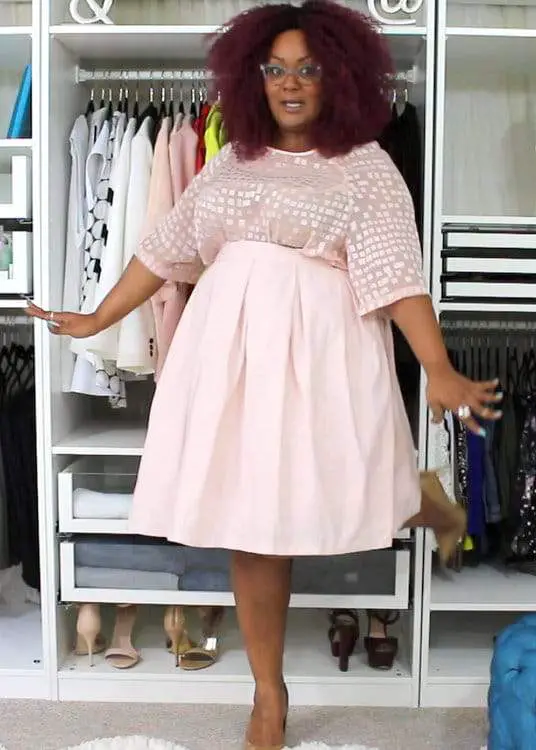 Closet Confessions- 5 New Items in the Closet
Are you digging my videos? I am starting to have a whoooole lot of fun here and am getting in a groove, bringing you a few plus size fashion-filled videos each month! Well, since our last video, I heard your call for me to rock the items I am showing off and I listened! After having a little fun with the TCF team, we have a new video, sharing the latest plus size fashion finds, right on time for spring!
I do hope you enjoy!
What did you think? Was this a fun video? Did you see a few looks that you could recreate? How would you add these looks back to your closet? Some of these items I purchased and a few were gifted to me, but these are definitely items that will get a good workover this season from me!
Shop my looks:
Look 1: Adia Polka dot dress at navabi.us worn with nude flats from last year!
Look 2: Jean Marc Phillipe Denim Trench at navabi.us paired with white NYDJ jeans!
Look 3: Overalls at AshleyStewart.com (in Store only) with a white tank and nude block sandals.
Look 4: Sadie Mint Jumpsuit at FashiontoFigure.com with my nude to me Sam Edelman heels
Look 5: Elvi Mustard blouse at navabi.us paired back to an Eloquii midi skirt (last fall)
Soooooo, what do you think? Did you find a few new faves? I want to hear from you and your thoughts!
Get caught up with my latest videos!
Wide Leg Cropped Pants? How I will rock them!
Which looks were your fave?